8 Caribbean Islands You Can Buy Right Now
John Donne once said that no man is an island. This must be why owning an island, believe it or not, isn't an endeavor reserved for just spy movie supervillains and Dr. Moreau—it's also for millionaires. Fortunately, scrolling through the impressive and fun range of available enclaves is free to all humans. Whether you're in the former or latter group, we've rounded up eight Caribbean islands you can buy right now.
If you can afford a penthouse in the city or a mcmansion in the suburbs, you might want to consider buying a chunk of paradise instead. It's like owning your own personal Eden, minus all the cursed apples, and plus all the potential to make a little extra dough if you wanted. Otherwise, consider island window shopping as another delightful rabbit hole, like Zillowing properties outside your immediate budget (we all do it), but with a touch more intrigue.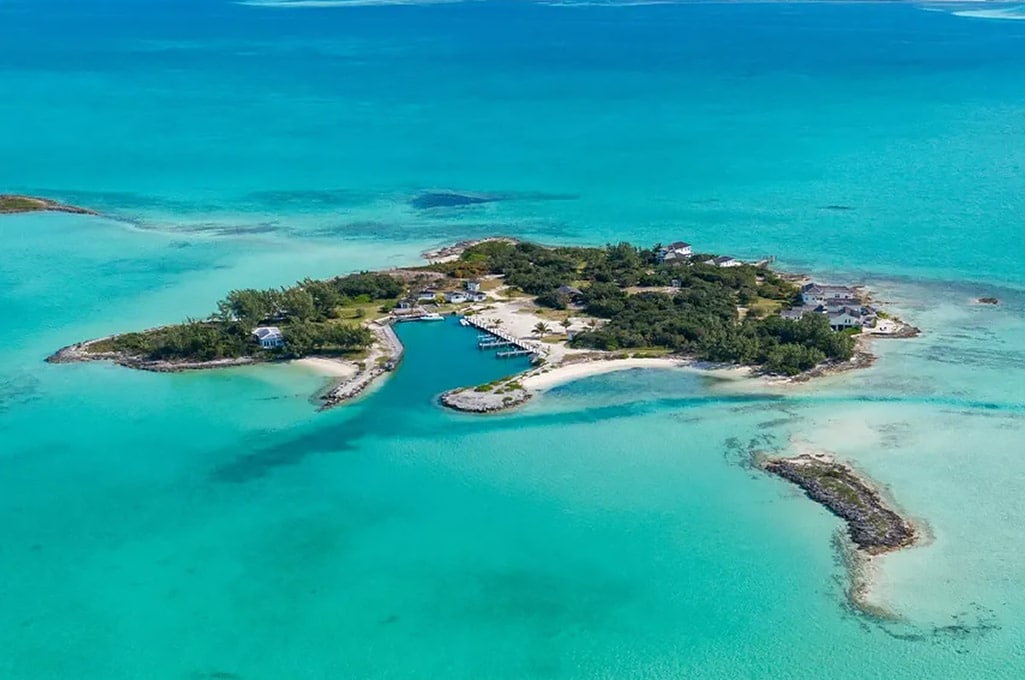 Crown Pigeon Island & Cays
North Eleuthera, Harbour Island, The Bahamas
Crown Pigeon Island and Cays is for you would-be island landlords looking for something that's fully developed. On this lush three-beach refuge, there's already three villas, two infinity pools, and five cottages. All of these creature comforts can actually host up to 30 people, so maybe get in on it with 29 other friends.
Like many Caribbean islands, you'll get crystal clear waters, views you can't even dream up, and cooling sea breezes. It's also right by North Eleuthera, which is widely recognized for its ecological value, thanks to its massive population of a strange star-shaped creature called the brittle star. This should prove to be exciting for you marine-life lovers, and you children-at-heart who want to see a straight-up real life pokémon. Finally, the Harbour Island scene promises plenty of nightlife, restaurants, shops, and lively village life.
$44,495,000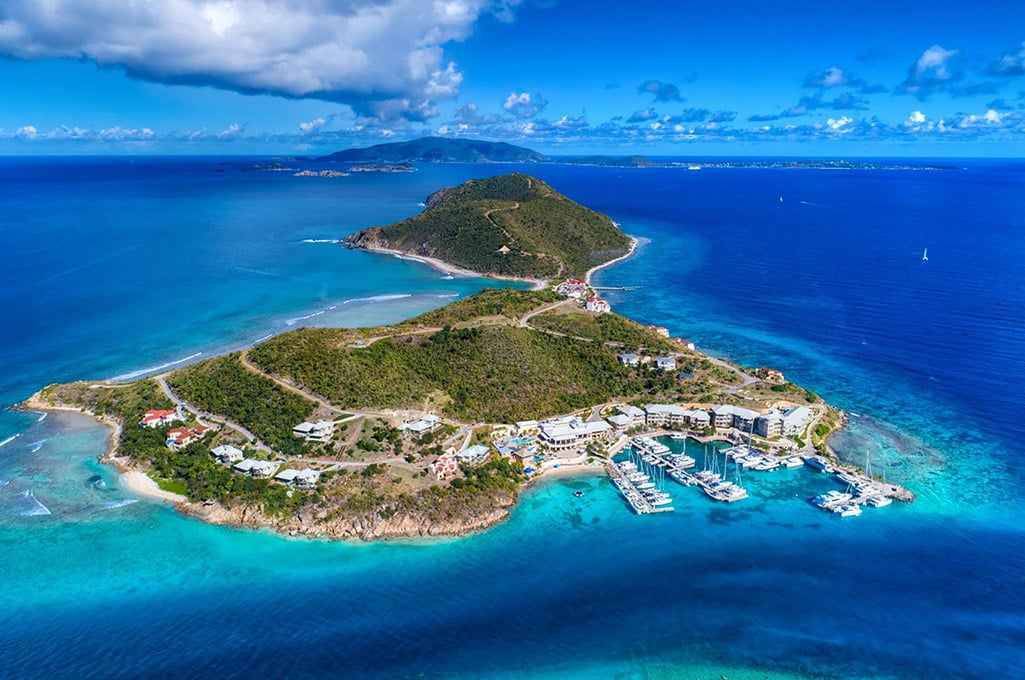 Grand Scrub
British Virgin Islands, Caribbean
Those in the entrepreneurial set say it isn't about how you make your money, but what you do with it. With the Grand Scrub in the breath-taking British Virgin Islands, you'd have the opportunity to buy into a living, already functioning business. All the hard work is finished and the "on" button has been pressed. We're talking a luxury resort and spa, courtesy of Marriott's Autograph Collection Hotels, fancy restaurants, and a full-service high-end marina.
Naturally, this 170-acre freehold private island is framed by the sapphire blue beauty of Caribbean waters. Another cool tidbit is that, apparently, Grand Scrub got its name from pirates. They would drop anchor on the island so they could scrub the barnacles off their boats.
– Price Upon Request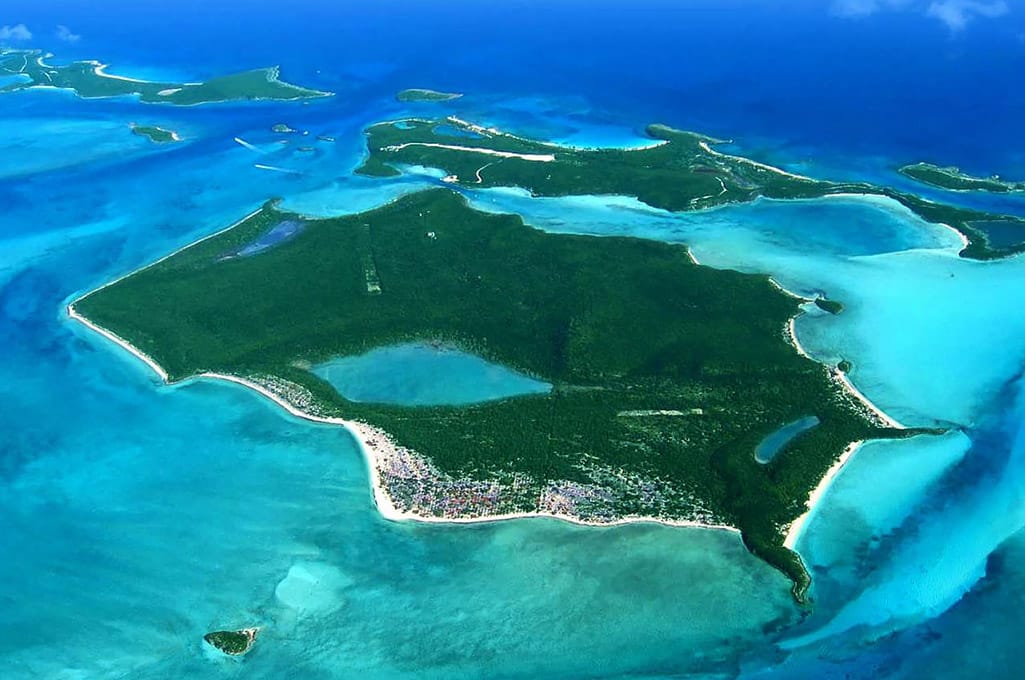 Darby Island
The Exumas, Bahamas, Caribbean
Feel as royal as the celebrities and billionaires that make the Bahamian Exumas their playground at Darby Island. There's a literal castle in the middle of this Caribbean retreat, built in 1938 by British hotelier Sir Guy Baxter. It's a 7,000-square-foot fixer-upper that'll put all the skills you've acquired watching HGTV home renovation shows in hotel rooms to good use. It might also be haunted, so get that holy water out or enjoy the adventures that come with supernatural roommates.
Darby is also a good choice for those of you who haven't pulled the trigger on buying your own island because you don't do well in crazy low elevation. Okay, Darby Island's peak of 87 feet isn't exactly Colorado, but it's exceptionally high for the Caribbeans. Nearby, you'll find existing airstrips for ease of access, Miami, Nassau, and two islands owned by illusionist David Copperfield (he might be able to talk to your ghosts in the castle?).
$46,000,000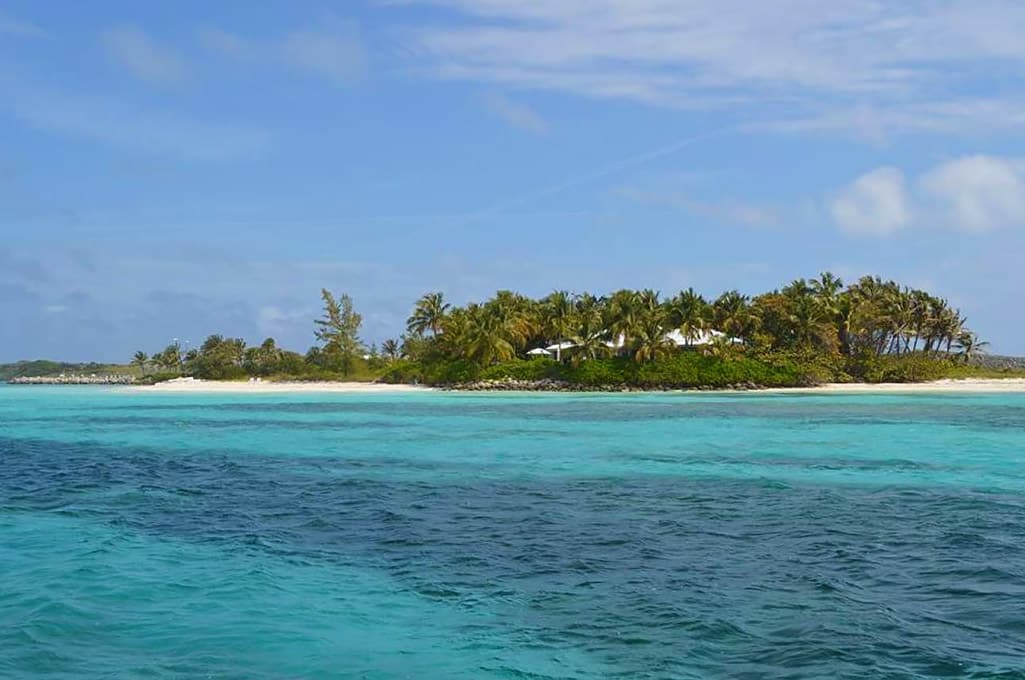 Frozen Cay
The Berry Islands, Bahamas, Caribbean
Another fully developed option, which is rare for the Berry Islands, Frozen Cay is an effective place to feel remote and far away, without compromising the ability to contact the outside world. Frozen Cay is a fully self-sustaining ecosystem with a service and support building, fuel tanks, water cisterns, and fresh water production facilities. However, there's also plenty of utility and communications systems in case you need outside support. Plus, the state-of-the-art marina can host yachts up to 100 feet.
Practical stuff aside, the Berry Islands are also known as "The Fish Bowl of the Bahamas." They have a population of over 800 fish, which attracts a lot of big game fishers to the area. If you're an aspiring angler, having dreamed of wrestling with king mackerels and billfish, there's a huge tournament that happens nearby in May. Other sports you can participate in include snorkelling and scuba diving. And if you'd rather take it easy, the Frozen Cay is home to a generously-sized six-bedroom, six-bath residence. Befriend a local champion fisher and have them cook up some delicious yellowtail snapper in the residence's fully equipped kitchen.
$17,000,000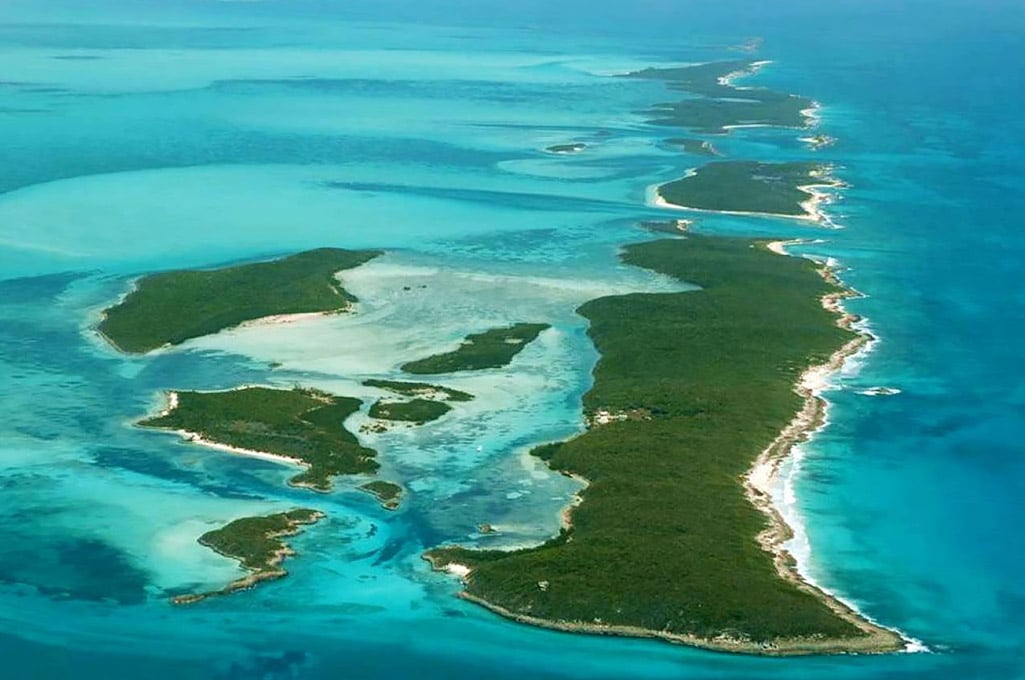 Sand Dollar Cay
The Berry Islands, Bahamas, Caribbean
The Berry Island chain is sort of like the hip indie band of the Caribbean islands. It's mostly undiscovered, a lot of it is undeveloped, and these qualities give it a been-there-first factor about them. The Sand Dollar Cay is a stunning 24-acre private island that is the epitome of this coolness. If you're in it for the investment value, take a page from '90s Brooklyn property developers, and get ahead of the curve.
A peaceful and natural stunner, Sand Dollar Cay has deep water access, protected mooring areas throughout, and tons of fascinating aquatic life. The falling and rising tides also expose and hide magnificent new sand bars constantly. There's even a tiny resort with a 5000-foot airstrip 15 miles away. So while you never have to interact with civilization, it's never too far away either, in case you start making conversation with your volleyball a la Cast Away.
$7,200,000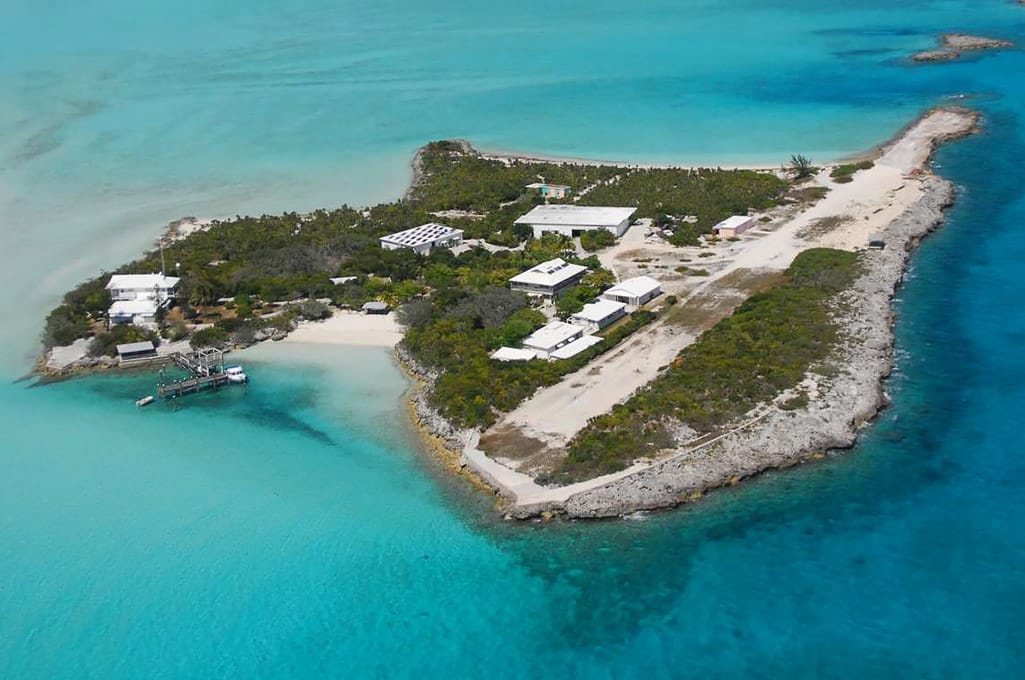 Leaf Cay
The Exumas, Bahamas, Caribbean
If those 100-acre islands in the fancy Bahamian Exumas are too much for you, go for the more manageable Leaf Cay. It's still located in the upscale and coveted Caribbean oasis, but it's a cool 15-acre private island. It's a freehold situation, which means you'd have outright ownership until the end of time, or until you sell it. It's conveniently located in the dead center of the Exuma Island chain, so you're equidistant to the northernmost islands and the southernmost islands.
If you're island shopping so you can have an escape though, there's really not much need to leave Leaf Cay. It features three white sand beaches, 19 buildings, houses, workshops, and is connected to the main power grid of the Bahamas Electric Company.
$22,900,000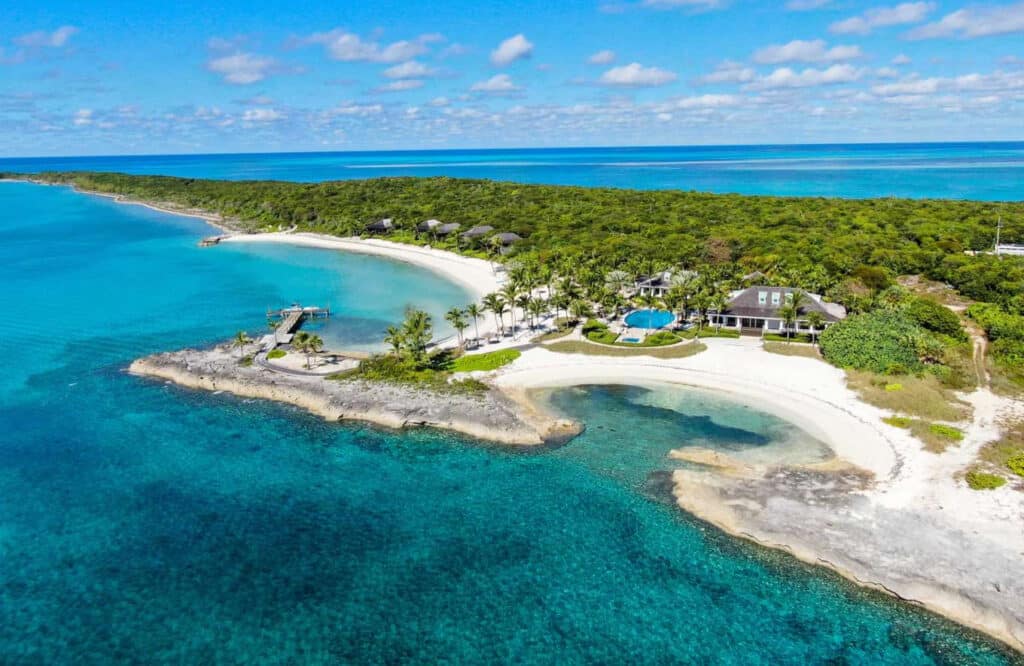 Royal Island
Eleuthera, Bahamas, Caribbean
Royal Island is a 430 acre private island with beautiful beaches and a turn key-ready private resort operation that can bring in plenty of additional income for the purchaser. In 2007, Royal Island was approved for a major marina along with an 18-Hole Golf Course to round out the island retreat experience.
Included with the land are 5 luxury one bedroom beachfront villas, a Welcome center that includes spa rooms, a gym, a restaurant/bar building, and an additional guest house.
$50,000,000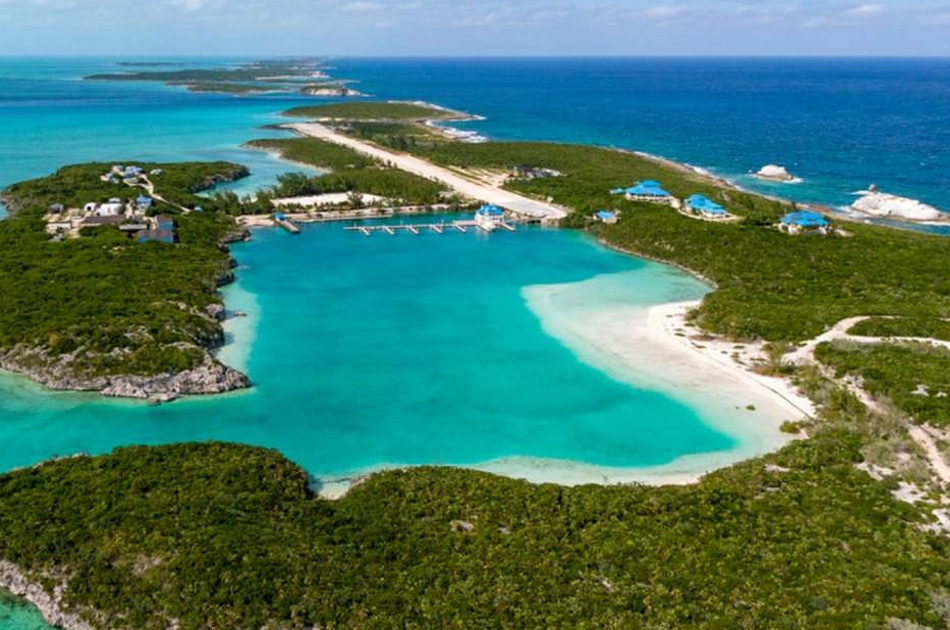 Cave Cay
The Exumas, Bahamas, Caribbean
Cave Cay is a private, 220 acre island perfect for investors looking to make it a commercial success. Along with being self-sufficient with underground utilities, water, sewage, power, and 5 diesel generators, and a runway, the current owners have obtained all of the government approvals for the island's masterplan to build 38 buildings, including a restaurant, clubhouse, three guesthouses with plenty of hotel suites and rooms.
The most unique part of Cave Cay is its deep-water harbor, private marina with 35 dock slips, and a 2,800 ft private landing strip for easily traveling to and from the island.
$60,000,000
Disclosure: Clicking on these links and making a purchase may earn us a small referral fee, at no extra cost to you. Learn more here.
freestar.config.enabled_slots.push({ placementName: "gearmoose_leaderboard_btf", slotId: "gearmoose_leaderboard_btf" });