16 Best Coffee Subscriptions
The obvious reason for signing on to a coffee subscription: never running out of coffee. Consider a few other factors too. Subscribe to a bean delivery and cut out the shelf entirely. Subscription beans never sit at the store hoping you'll pick them up. Instead they're roasted and bagged and sent to you expediently as possible.
You're also likely to get better access to the good stuff. Many of the coffee subscriptions on our list work directly with the farmers that grow the beans, or partner with roasters who do.
Yes, there are a ton of choices when it comes to coffee subscriptions. We're here to narrow down the field. Somewhere on this list is a service offering just what you want — from super premium micro-lot beans to k-cups to stuff roasted only in a certain region of the US. Pick one and get ready to never stress about your coffee supply levels (or drink stale java) ever again.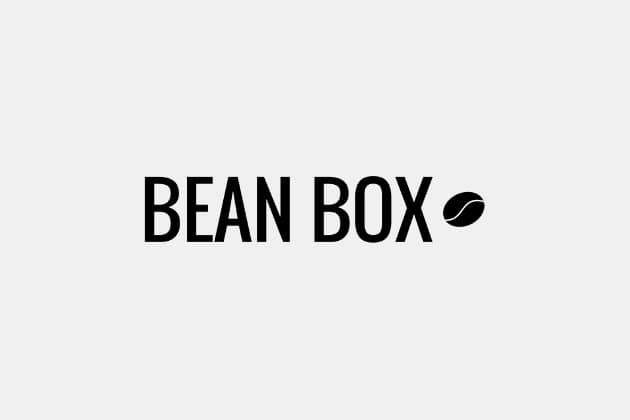 Bean Box
Founded by a couple of Seattle-based software engineers, Bean Box is all about choice. Pick your roast, pick your frequency, pick your size and they'll send you whole beans (or ground, if you prefer) hand-selected from 30 small-batch roasters from Seattle and Portland. Their Coffee of the Month is a 12-ounce bag, the Coffee Sampler is four 1.8-ounce bags. Both choices are fresh-roasted and arrive as often as you need them — from every week, to every other week, to once a month. – Subscribe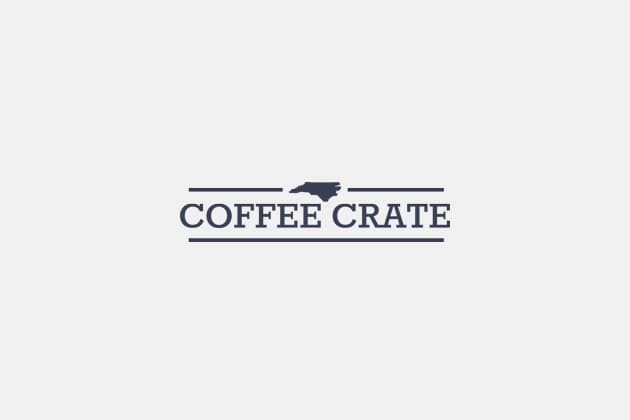 Coffee Crate
North Carolinian expats, rejoice. You can have a local NC roast each AM. Those of you who've not yet been to the state of sweet tea, NASCAR, barbeque, and Hunger Games you can still enjoy the best their roasters have to offer with Coffee Crate. Each delivery, or crate as they call it, goes out on the 15th of every month and comes with three 4-ounce bags of roasted beans along with roasters' notes and love from the First in Flight state. – Subscribe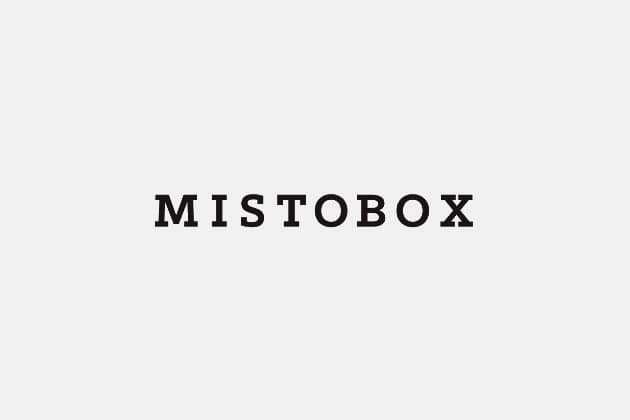 Mistobox
If the idea of a personal barista appeals, but you haven't worked that into the budget just yet, you'll like Mistobox. Start by taking their nicely-designed quiz that asks questions such as your roast and delivery schedule preferences, and whether you like blends or single origin. Mistobox then matches you with a coffee curator who picks your next coffee based on what you like, sourced from 50 roasters across the country — including Intelligentsia, Onyx, and Crema Coffee Roasters. – Subscribe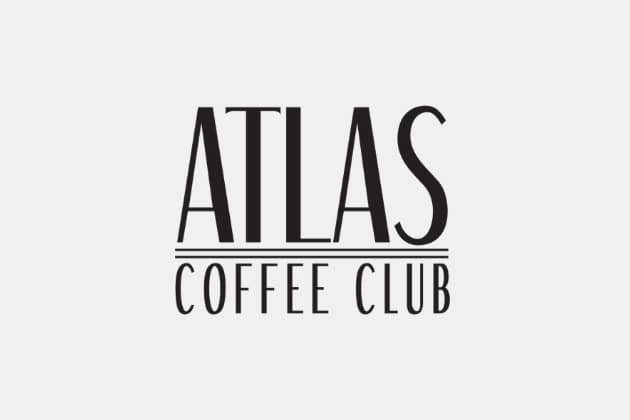 Atlas Coffee Club
Ever glance at the origin label on your coffee and realize your coffee is far better traveled than you are? With Atlas Coffee Club, at least these far-flung beans bother to send a postcard. Coffees here are micro-lot beans, with a different origin featured each month. You pick the number of bags you want, how often you want them, and your roast preference. Each shipment includes 12 ounces of the good beans along with flavor notes, brewing tips, and a postcard to satisfy (or trigger) your wanderlust. – Subscribe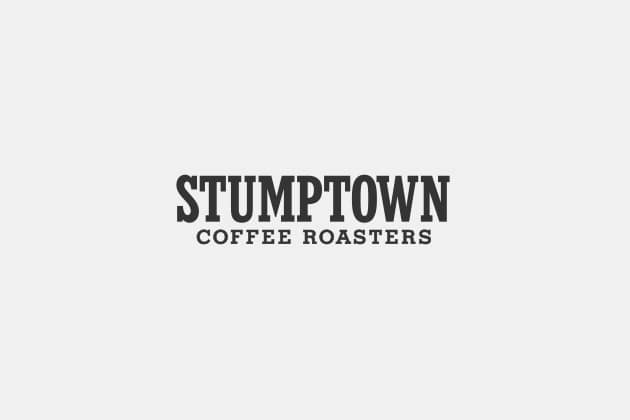 Stumptown Coffee Roasters
Born in Portland, Oregon, Stumptown Coffee Roasters now serves their directly-sourced cups of coffee as far east as New York and as far south as New Orleans. If you're not near one of their shops, or don't feel like standing in line, you can get those directly-sourced beans directly-delivered to your door. Their whole bean subscription ships every other Monday and lets you pick your favorite blend for consistency's sake, or opt for the Roaster's Pick for a different coffee every two weeks. – Subscribe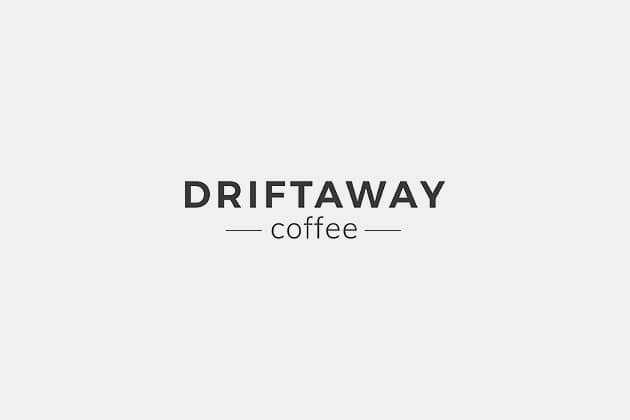 Driftaway Coffee
The best way to know what you like is to try some options. Driftaway Coffee begins every subscription with a tasting kit made up of four 2-ounce bags of single origin coffee. Try them. Pick the ones you like best. They'll tailor subsequent shipments to your preferences. Driftaway has also started giving five cents for every pound of beans they roast to World Coffee Research, an organization that helps coffee farmers improve their methods. Every subscription also comes with the story of the farmer who grows your coffee. – Subscribe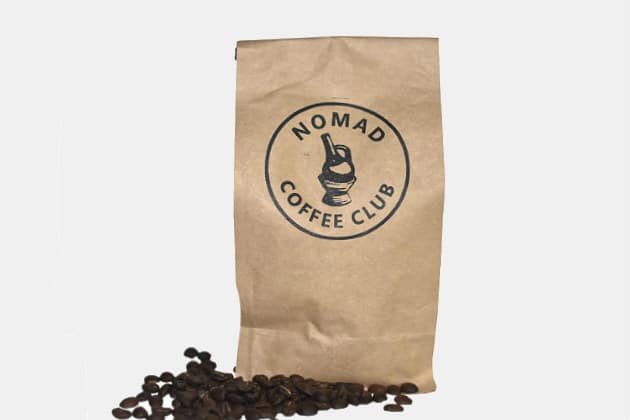 Nomad Coffee Club
A bag of beans. Roasted to order. Shipped monthly. It's an excellent arrangement and the basis of any good coffee subscription service. Nomad Coffee Club out of Los Angeles keeps things simple with ethically sourced beans that are roasted to order and packaged up in a date stamped classic brown bag. A new batch of beans are sourced each month and part of each sale goes to help build schools in Kenya. – Subscribe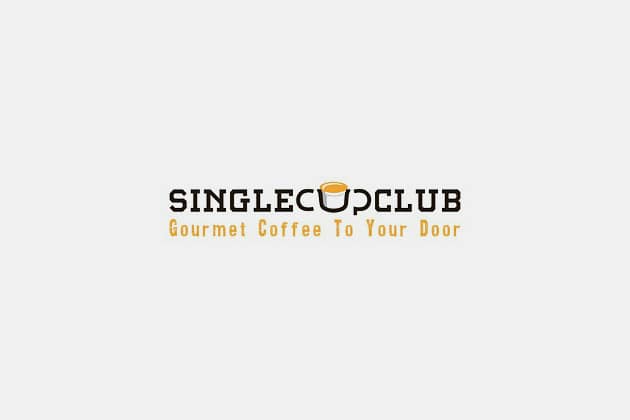 Single Cup Club
For some, coffee is art. Your gooseneck kettle and a scale. Chemex, timer, patience, reward. Others prefer a future-cool space pod of coffee dropped into the coffee robot that produces near-instant caffeinated java ready for utilization. K-Cup users, the Single Cup Club is your subscription service. Your box of 15 k-cups (three blends, five of each, with a mix of flavored, light, medium and dark roasts) ships out on the first of every month like beautifully automated clockwork. – Subscribe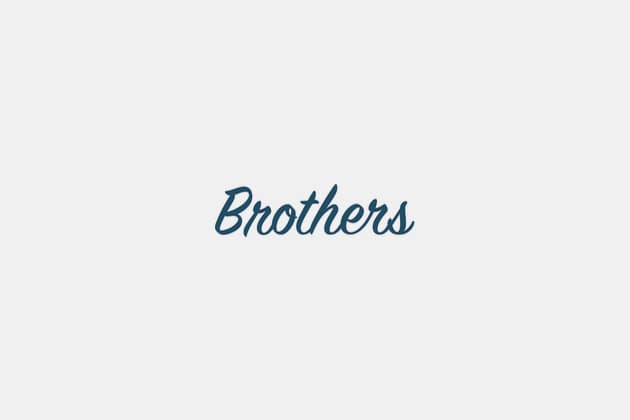 Brothers Coffee Company
A couple of brothers out of Vermont got it in their heads to make coffee better. Their approach? Find roasters across the US who are working with growers in a way that lowers environmental tolls and ups farmer wages. Each month Brothers Coffee works with a new roaster and features them both on their site and in each shipment that goes out. You get to read about new roasters and farmers each month while enjoying their handiwork. – Subscribe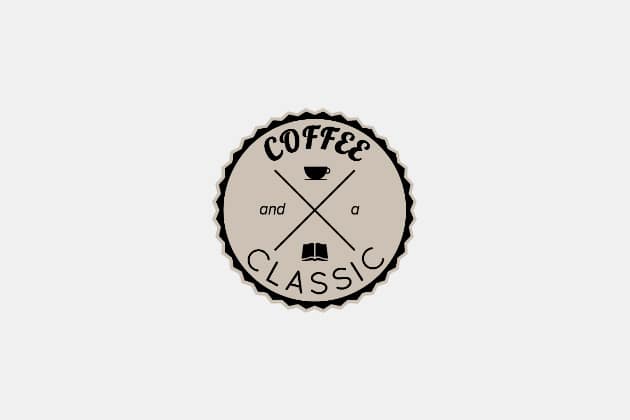 Coffee and a Classic
Though it sounds like an order at a donut shop, Coffee and a Classic is actually a subscription that not only sends you a monthly dose of coffee, it packs a piece of classic literature for your reading pleasure. Choose from fiction or non — past picks have included Stoker's Dracula, Larson's Devil in the White City, and Salinger's Catcher in the Rye. Depending on the box you choose (Standard or Starter) you get snacks, bookmarks, and book related presents too. – Subscribe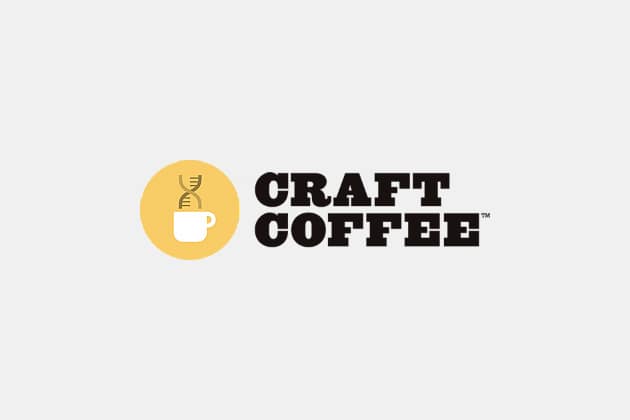 Craft Coffee
You're thinking this whole subscription thing is nice, but you're happy with the price you pay at the grocery store. This subscription has your name on it. Tell them your grocery store brand and they'll find you a blend that matches the price. Unlike the stuff in the store, this coffee doesn't sit on the shelf, it gets roasted and sent within a few days. Craft Coffee ships out your beans on the regular with free shipping in the US. – Subscribe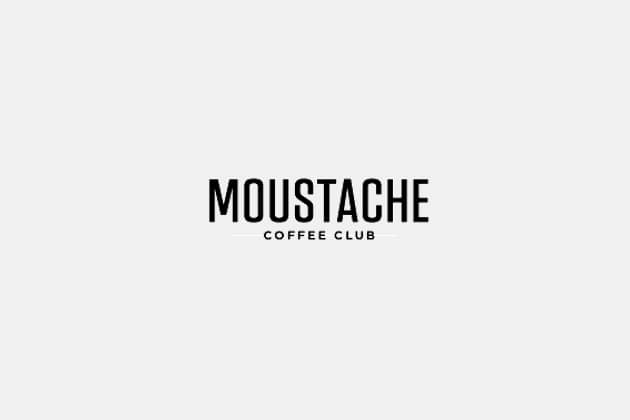 Moustache Coffee Club
You have to love a club that employs a roaster named Joe. Also, Moustache Coffee Club has been at this a while — just over five years, but in coffee subscription time, that's a long run. (This would have been a way shorter list in 2013.) They only go with premium single-origin coffee and roast the beans themselves (thank you, Joe) on the same day they ship them out. – Subscribe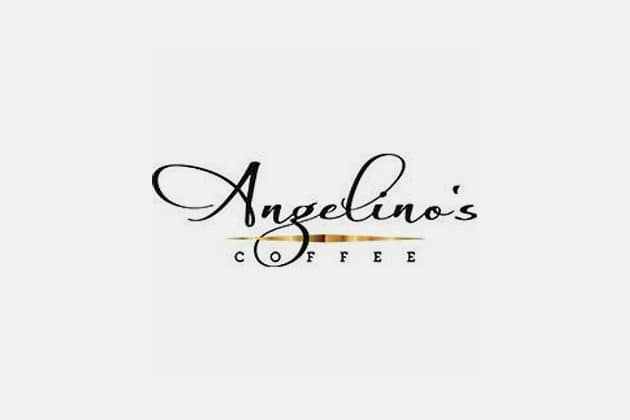 Angelino's Coffee
You're into your Keurig. You're also into the premium stuff. But not the premium price. Angelino's was founded by a certified coffee sommelier and they roast, grind, and pack their beans into single cup pods on site, resulting in coffee that's sometimes months fresher than a k-cup from the store. They've got the full line-up of cups — including flavored, decaf, even tea and hot cocoa, all fresher than fresh and very un-pricey. – Subscribe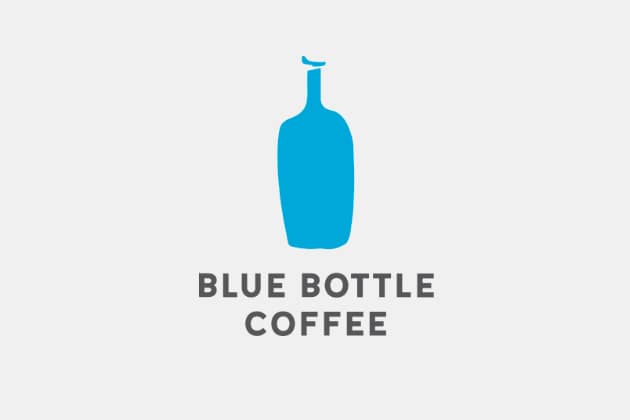 Blue Bottle Coffee
Blue Bottle has come a long way from their original business model — driving bags of coffee directly from the roasting house to their customers. In a Peugeot. These days they employ the services of a postal service but still remain committed to getting beans to their coffee drinkers asap after roasting. You get the option of blends or single-origin, size of bags, and frequency. And if you ever want a pretty cool way to find a coffee you'll most likely enjoy, take their Coffee Match Quiz. – Subscribe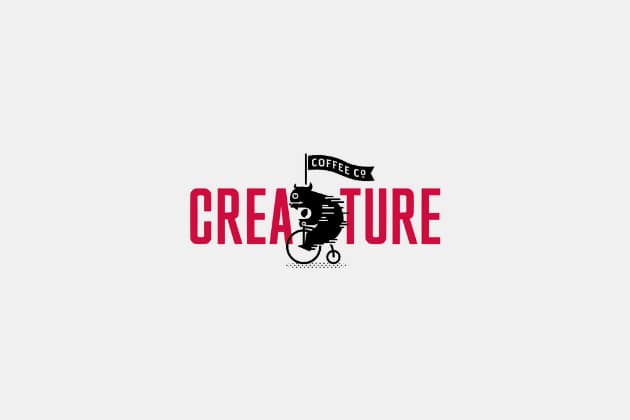 Creature Coffee
Hitting up the best coffee roasters in Texas, a team of baristas created Creature Coffee to bring that third wave coffee shop experience to your kitchen. You get the best beans that small-batch roasters across Texas have to offer, and get to choose your level of deluxe — such as Regular (blends and single-origins), the Barista's Choice (single origin), and Roaster's Select (the limited edition primo stuff). Pick your roast and frequency then let Creature bring you the best of Texas for your mug. – Subscribe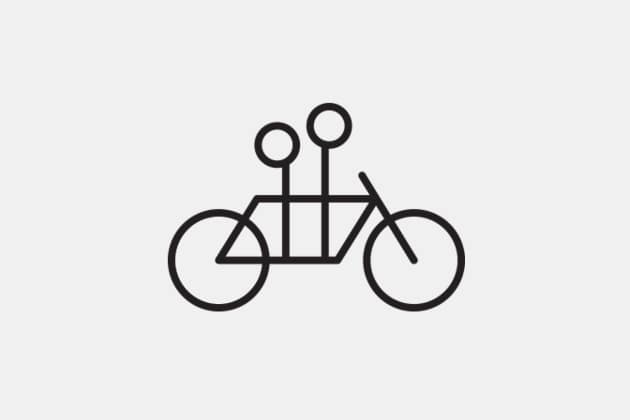 Tandem Coffee & Vinyl Club
We showed you coffee and books, now here's coffee and vinyl. Both are excellent choices as coffee goes with everything. From Tandem Coffee Company out of Portland, Maine, the Good Thing Subscription ships out a 12-ounce bag of coffee alongside a 12 inch record on the first Thursday of every month. The coffee is single origin and roasted on site. Past 12 inches have included Destroyer, Bach, Galaxy 500, and Digable Planets. – Subscribe
Disclosure: Clicking on these links and making a purchase may earn us a small referral fee, at no extra cost to you. Learn more here.
freestar.config.enabled_slots.push({ placementName: "gearmoose_leaderboard_btf", slotId: "gearmoose_leaderboard_btf" });