Few cars leave a lasting impression that resonates beyond the chrome and muscle of the 1967 Ford Mustang. The first time Eleanor flashed on the silver screen as the star of the "Gone in 60 Seconds" remake, she instantly captured the hearts of millions.

Everybody who has ever seen that movie has envisioned themselves behind the wheel of the GT 500. When preparing the cars for the movie, Cinema Vehicle Services in North Hollywood decided to build eleven Eleanors. According to the studio set list, this 1967 Mustang is known as "The Dream Car".

This specific car is featured in several scenes of the iconic film, but what is even more impressive is the amount of work that has been performed on this car. The car is even equipped with the Hurst shifter featuring the famous "Go Baby Go" button linking you to a functional NOS system capable of bringing you an additional 120 horses of boost. Everything you see in the movie is here, even the column-mounted 10,000 RPM Auto Sport Meter tachometer.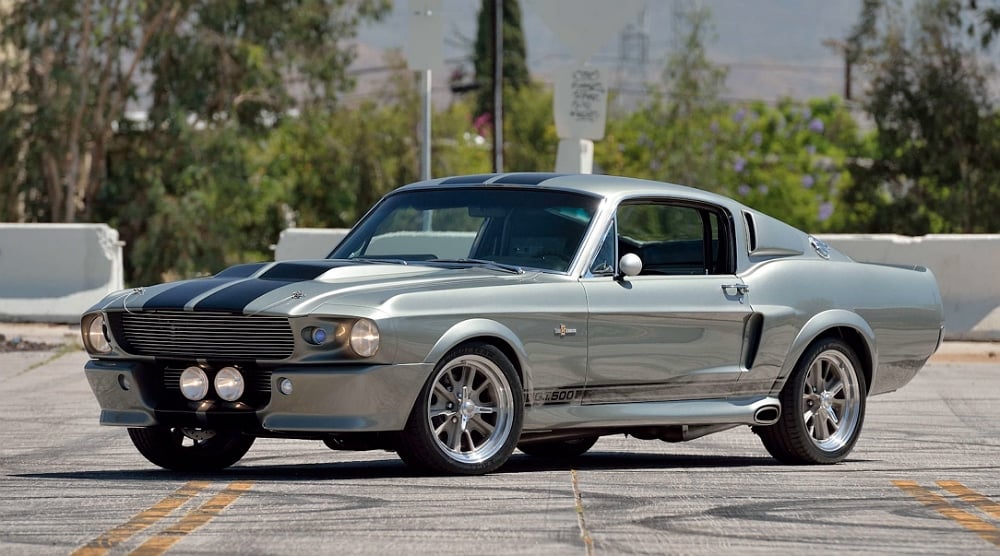 Not only does this 1967 Ford Mustang look the part, but it backs it up under the hood. Plenty of power is delivered from the blueprinted HiPo 351 CI V8 featuring aluminum heads, roller camshaft, and an Edelbrock Performer intake. Pure driving enthusiasts will appreciate the Tremec TKO 5-speed manual transmission while the headers and stainless steel side-exit exhaust system steals the show.

Everything from the brakes and suspension has been tuned to perfection on this '67 Stang. With only eleven of these cars in existence, the chance to own this piece of Hollywood history does not come often. Mecum Auctions has their hands on one and are making it available via auction. Just try to resist the urge to recreate the famous jump scene should you find yourself behind the wheel of "The Dream Car".

Disclosure: Clicking on these links and making a purchase may earn us a small referral fee, at no extra cost to you. Learn more here.