The Testarossa is one of the most iconic cars from Ferrari during the '80s. By 1991, Ferrari only produced approximately 266 Testarossa examples for the US market. This pristine low-mileage 1991 Ferrari Testarossa is one of them.
Best of all, this '91 Testarossa is available for sale through RM Sotheby's making it the perfect time to add this beauty to your collection. It is in exceptional condition and showed less than 670 miles on the odometer upon listing.
This Italian masterpiece features vintage Ferrari driving dynamics. The engine is behind you in a rear mid-engine layout. A five-speed manual gearbox puts you in control through the pleasure of rear-wheel-drive. Driving this car is extremely fun even though it is a desirable collector's car.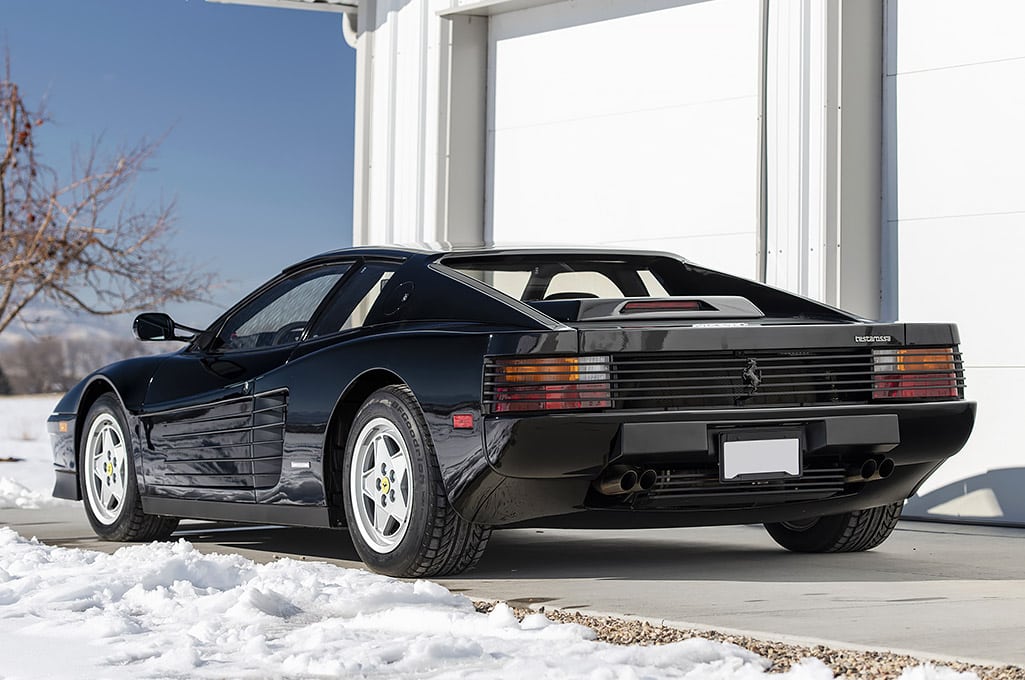 Speaking of the engine, it is a 3.9L flat-12 cylinder engine producing 385 horsepower with 361 pound-feet of torque. Fire it up to hear that legendary Ferrari 12-cylinder purr, get the Testarossa up to wide-open throttle to hear it roar. Such a treat.
This particular Testarossa features the sexy triple-Nero color combination. It makes the famous wedge-styling of the Pininfarina body design look stealthy.
Considering the amount of aerodynamic tuning put into the bodywork, comparing it to a fighter jet just makes sense. The Testarossa can cut through wind at very high speeds without breaking a sweat.
Sadly, 1991 proved to be the final year of Ferrari Testarossa production. From 1984 to 1991 the Testarossa was on a lot of posters. There were just as many Testarossa Hot Wheels in circulation. Everybody wanted one.
If you still want to add the real thing to your garage, this 1991 Ferrari Testarossa is ready to come home. It is becoming increasingly difficult to find a Testarossa available for sale with each passing year. It is nearly impossible to find one this clean.
Some might even say this is an investment-grade Ferrari. That may or may not be true but you can be sure the next owner will probably not be putting a lot of miles on this chassis. That is just how it goes when you acquire a Ferrari like this. Happy bidding.
Disclosure: Clicking on these links and making a purchase may earn us a small referral fee, at no extra cost to you. Learn more here.