If you want to get a handle on where current horror cinema set down its roots, the 1970s is a great place to look. It's the decade when the modern slasher film found its edge — and sharpened it. It's where blood, gore, and violence got visceral and real and evil got a lot scarier. The best horror movies of the 70s covered every type of film in the genre, from supernatural to sci-fi to haunted house. Lone killers, terrifying families, and otherworldly forces all had one goal, scaring the bejesus out of you and forcing you to sleep with the lights on for nights on end.
Every single one of these movies (save for two) spawned at least one sequel or remake, with many of them spawning massive franchises that just keep coming. Watch any one of these 20 best 70s horror films and you'll notice something familiar, even in the ones you haven't seen yet, because these films, forty years later, act as the origin story of our modern fascination with on screen terror and dread.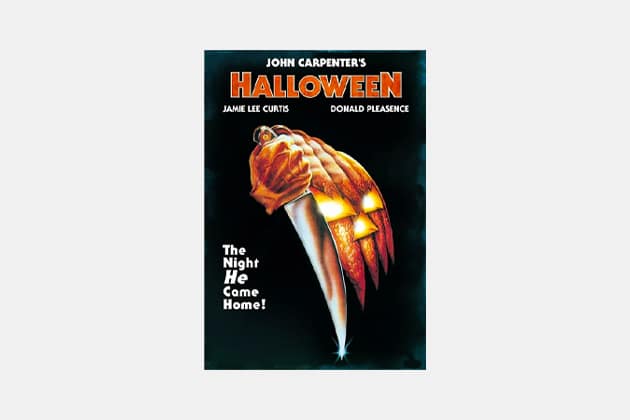 Halloween (1978)
"You can't kill the boogeyman."
Jamie Lee Curtis, Nick Castle, and John Carpenter all returned forty years later to work on the 2018 Halloween sequel. That says something about the enduring appeal of the original in which a neighborhood in small town Haddonfield, Illinois is terrorized by a man in a creepy Captain Kirk mask on Halloween night. Despite a miniscule production budget and compressed time frame, Carpenter and co. created a masterpiece of horror cinema. One that we should all re-watch at least once per year. Even if it's not Halloween.
Amazon / iTunes / Google Play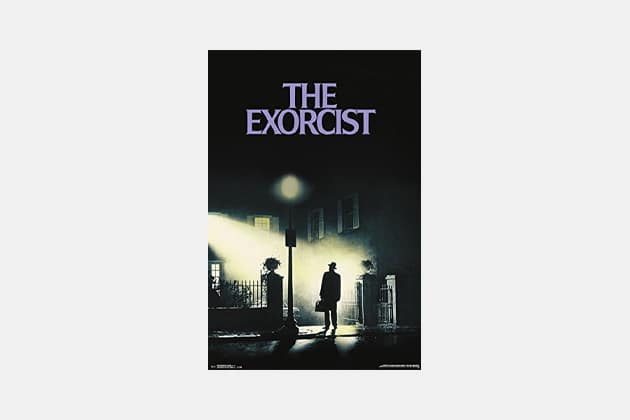 The Exorcist (1973)
"What an excellent day for an exorcism."
Adjust for inflation and it's the second-highest grossing horror movie ever (don't adjust and it's still number four after It, Jaws, and I Am Legend). It was also the first horror film to earn a Best Picture Nomination. All credentials and achievements aside, The Exorcist wins because it's genuinely scary. About a twelve-year-old girl possessed by a demon, the head-spinning, spider-walking, pea soup-flinging moments are among the most disturbing in cinema history.
Amazon / iTunes / Google Play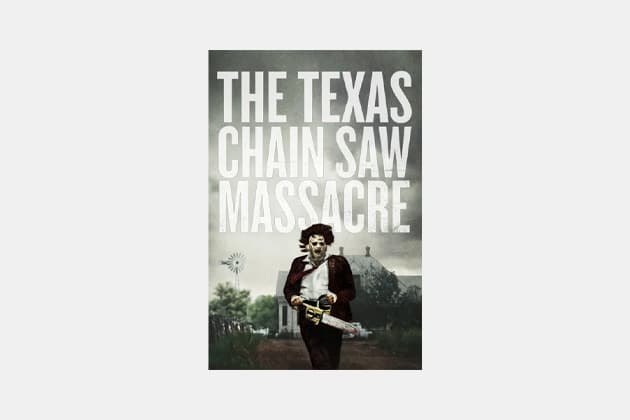 The Texas Chainsaw Massacre (1974)
"My family's always been in meat."
Dinner at the Sawyer's is terrifying. When a group of teenagers stumble onto a Texas farmhouse, they don't find the gas they need, they find meathooks, chainsaws and a very disturbing family that includes the aptly-named Leatherface. The inspiration for, well, just about every horror film to follow it, The Texas Chainsaw Massacre gave us a raw, nightmarish ride steeped in all-consuming suspense, delivering its horror with a surprisingly limited amount of gore.
Amazon / iTunes / Google Play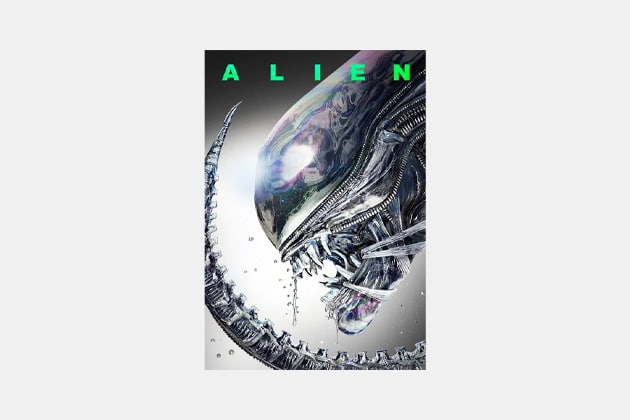 Alien (1979)
"I can't lie to you about your chances, but… you have my sympathies."
Acid for blood. An unpleasant reproductive cycle. A perfect killing machine. When cargo spaceship Nostromo unexpectedly lands on a moon, the crew unknowingly brings aboard one of the scariest (and also coolest looking) creatures ever to lurk in the shadows. Director Ridley Scott made the film scarier for what wasn't there, giving you glimpses of the alien as it stalks and picks off the crew, using slow build-up and silence to ratchet the tension and horror through to the final scene.
Amazon / iTunes / Google Play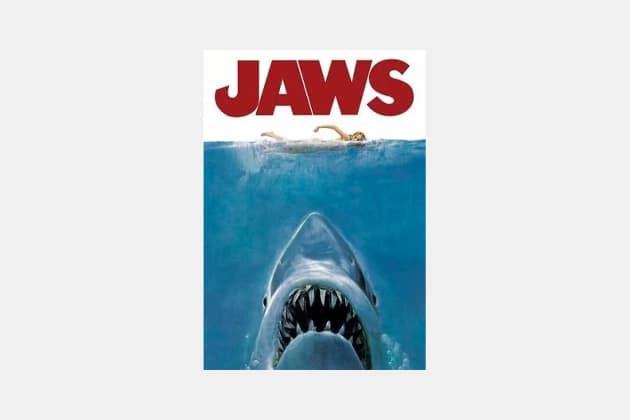 Jaws (1975)
"You're gonna need a bigger boat."
You can gauge how much a horror movie scared you by the things you're afraid to do after you see it. Jaws made some people afraid to take a bath, let alone go swimming. About an unusually large, very predatory great white shark with a taste for humans, Jaws brings genuine scares and near-unbearable suspense together with actual character development and sure-handed directing — something not every horror movie manages. It was one of the first summer-time popcorn blockbusters and gave us the John Williams theme that's now synonymous with "something's about to get you."
Amazon / iTunes / Google Play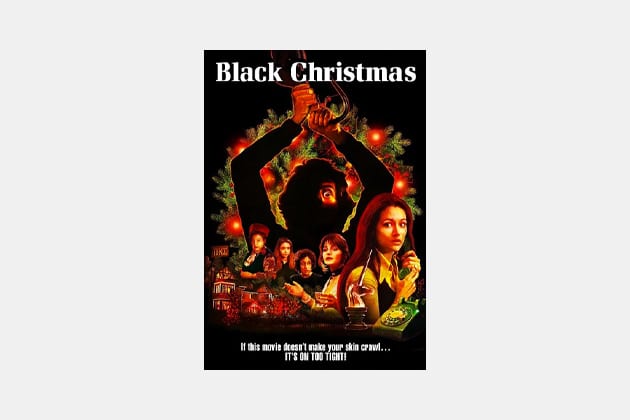 Black Christmas (1974)
"The caller is in the house! The calls are coming from the house!"
If the title isn't familiar, you might remember it as Silent Night, Evil Night, a name it was also released under. And if some of the ideas seem familiar, that's because this is where a whole bunch of modern slasher film tropes got their start. An anonymous stalking killer with unknown motives, teenagers in peril, everyday object murder weapons, the final girl. Another holiday-based slasher, Halloween, came out four years later and seems like it picked up where Black Christmas left off, switching out sorority girls and putting babysitters in peril instead.
Amazon / iTunes / Google Play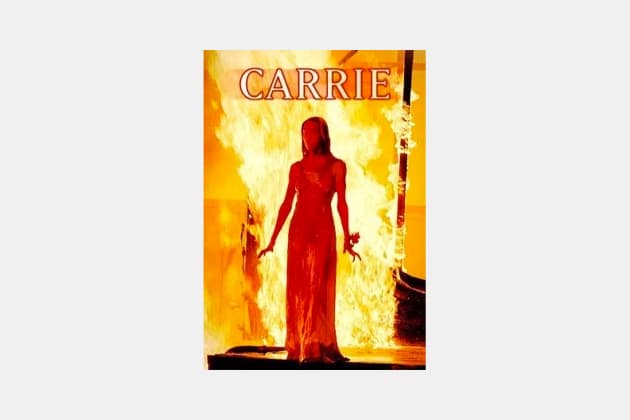 Carrie (1976)
"They're all gonna laugh at you!"
More than forty of Stephen King's stories and novels have been adapted into movies, but Carrie was the first. When a shy and unpopular girl with a wacko religious mother and latent but growing telekinetic powers is (pretty horribly) pranked at prom, bad things ensue. Sissy Spacek was nominated for an Academy Award for her performance in the lead, and Piper Laurie got a Supporting Actress nod for her hyper-disturbing portrayal of Carrie's mom.
Amazon / iTunes / Google Play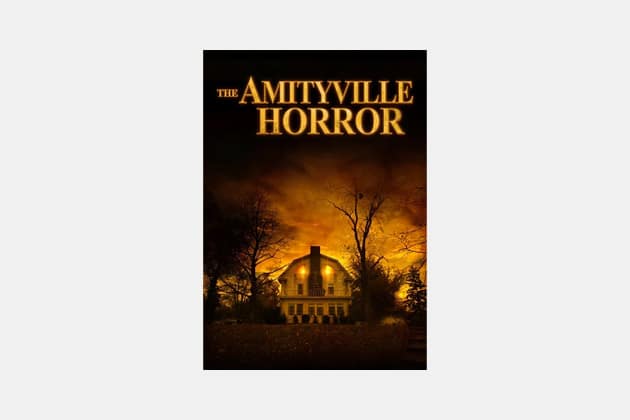 The Amityville Horror (1979)
"Get out!"
Is a movie scarier if it's based on truth? It certainly gets more attention. It's a fact that a 23-year-old man killed his parents and siblings with a shotgun in an old house in Long Island. It's a fact that another family moved in a year later — and left a month after that. Whether a blood ran down the stairs, demon eyed swine made appearances, or prophetic nightmares and a slew of other super creepy experiences plagued the family, is open to debate (and lawsuits). But none of that diminishes how menacing and evil this haunted house movie manages to be. And with 22 films based on the happenings at the house, this remains the first and best.
Amazon / iTunes / Google Play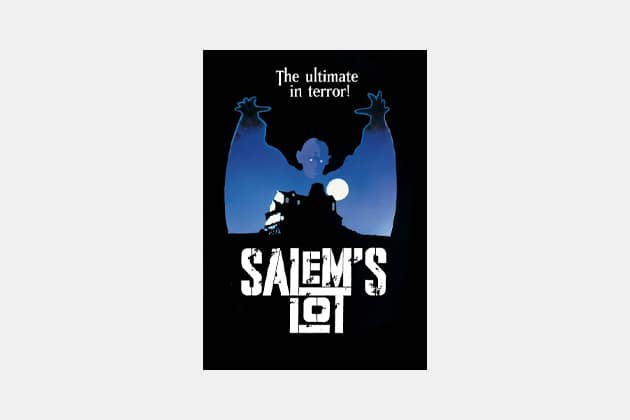 Salem's Lot (1979)
"Face the master. Faith against faith."
There are successful novelists, and then there's Stephen King. His first novel was made into a movie, and Salem's Lot, his second book, was made into a miniseries. (And here we are, forty some odd years later awaiting It: Chapter Two.) Salem's Lot gives us a novelist who returns to his hometown, drawn by memories of a haunted house, only to discover that the house is the new basecamp of an ancient vampire. With scares and atmosphere that still manage to be deeply unsettling today, Salem's Lot is vampires done right.
Amazon / iTunes / Google Play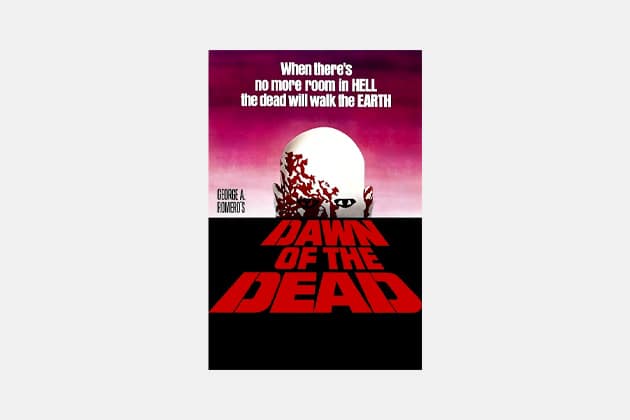 Dawn of The Dead (1978)
"When there's no more room in hell, the dead will walk the Earth."
Before zombies were the go-to bad guys in modern horror, they were the domain of George Romero. The follow up to his black and white classic Night of the Living Dead, Dawn of the Dead trades in the secluded farmhouse setting for a shopping mall, where four survivors of the zombie apocalypse figure out how to survive. Gritty, brutal and smart, it remains one of the best zombie movies to this day.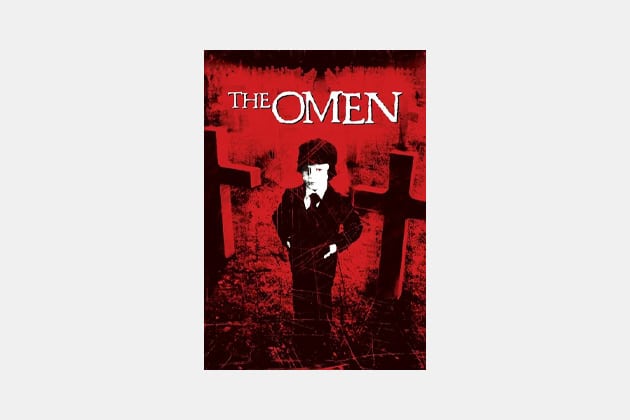 The Omen (1976)
"You'll see me in hell, Mr. Thorn. There, we will share out our sentence."
If Jaws made the ocean scary and Amityville Horror made you fear moving into a new house, The Omen had the power to make having kids a thoroughly disturbing affair. About a boy who is not what he seems — until he seems like he just might be the antichrist, The Omen is low-gore, high suspense and fast paced. It's packed with unexpected scares, plus an assortment of brutally "accidental" ways to die.
Amazon / iTunes / Google Play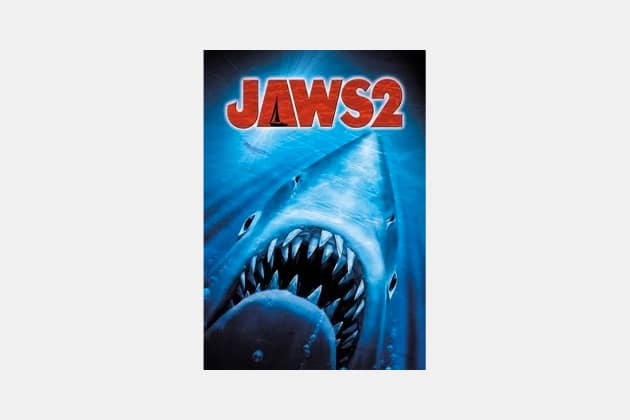 Jaws 2 (1978)
"I think we've got another shark problem."
Poor police chief Brody, once again warning Amity Island about the dangers of a killer shark, he's once again ignored and ridiculed. This time, he's even fired. But of course he's right. Another great white is picking off divers and teenagers, it's black eyes focused only on death. While it might not give the same punch of surprise as the original, Jaws 2 is a scary and kinetic film that delivers on the horror movie rule of sequels, upping the violence and body count.
Amazon / iTunes / Google Play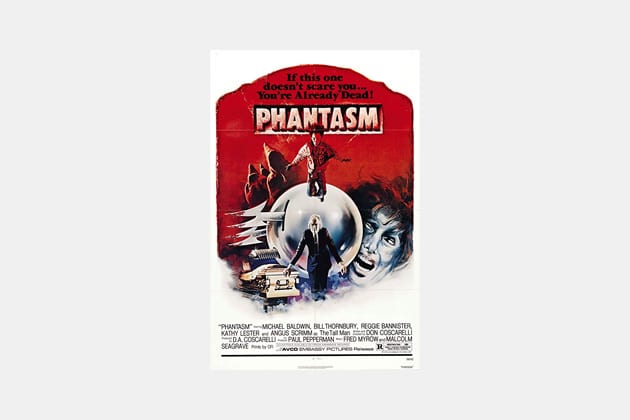 Phantasm (1979)
"The game is finished. Now you die."
The award for the actor most committed to playing a villian has to go to Angus Scrimm. He played the Tall Man, an undertaker with a habit of turning the dead into half-sized zombies, in the first Phantasm, and continued to do so until the fifth which came out in 2016, the same year Scrimm passed away. There's a flying killer sphere, a dismembered finger that morphs into a giant insect, portals to another planet, and hooded Jawa-like henchmen. You'll have a hard time finding a more unique take on a horror film.
Amazon / iTunes / Google Play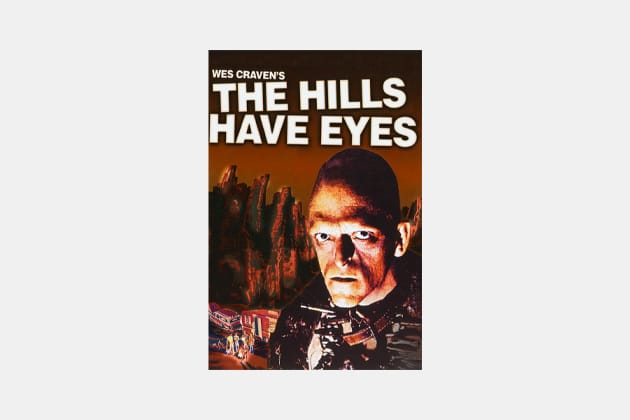 The Hills Have Eyes (1977)
"We're gonna be french fries! Human french fries!"
When the creepy attendant at a roadside gas station tells you to do something (stay on a main road, avoid a house) we know to listen, thanks to horror. When the all-American vacationing Carter family takes a detour through the Nevada desert, they're set upon by a deranged, cannibalistic family. Wes Craven delivers his signature mix of humor and visceral horror in this cult classic that proves victims can be as dangerous as the villians.
Amazon / iTunes / Google Play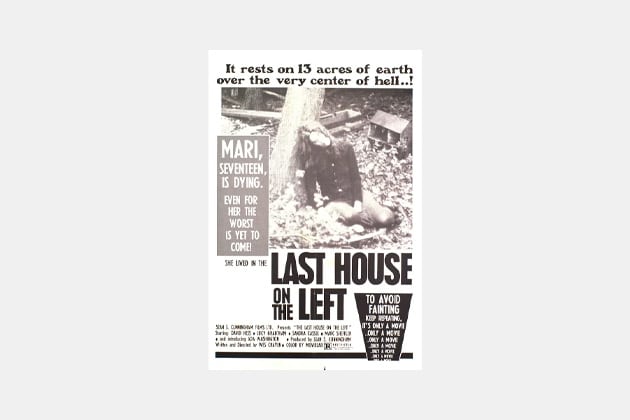 The Last House On The Left (1972)
"All that blood and violence. I thought you were supposed to be the love generation."
Wes Craven's first film doesn't hold back. Brutal violence, depraved acts, and pitiless revenge mark the Last House on the Left as an exploitation horror film that doesn't pretty up the savagery. Two girls on their way to a concert are abducted by a gang of sadistic criminals and taken into the woods to be tortured. The gang then moves on to the house just up the road.
Amazon / iTunes / Google Play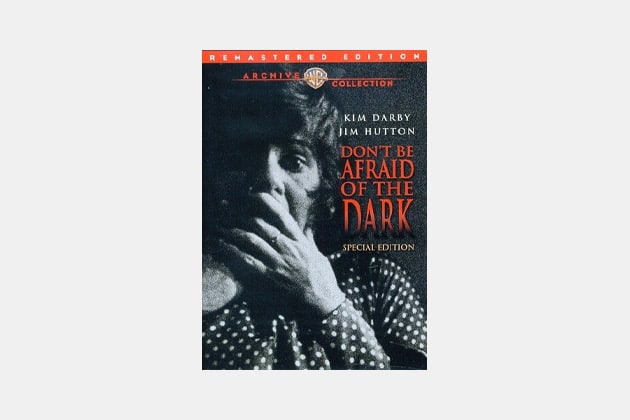 Don't Be Afraid of The Dark (1973)
"When will she come? Do you think she will come?"
A couple inherit an old mansion with a mysteriously bricked up fireplace. Anyone who has seen enough horror films knows to leave those bricks the hell alone. But no one in a horror movie has seen horror movies. When Sally opens a small door in the fireplace, she unleashes hideous creatures who only want one thing — her soul. This made-for-TV movie effectively delivers eerie creepiness in a surreal setting, with just the right amount of camp.
Amazon / iTunes / Google Play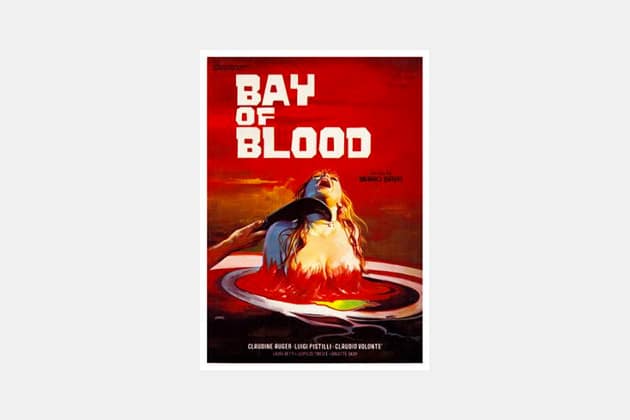 A Bay of Blood (1971)
"The clouds are swirling. There will be tears shed over the bay."
In production and release, this Italian super slasher went by a slew of different titles, A Bay of Blood, Carnage, Twitch of the Death Nerve, and even Last House on the Left Part II (despite having an earlier release date). Why? Partly because distributors were looking for the right title to attract the most viewers, and partly because they were looking for just the right description of the carnage, blood, and death in the film. With a convoluted plot and gruesome murders carried out by nearly every character, the film is thought of as the precursor to the modern slasher film for a very good (and super bloody) reason.
Trilogy Of Terror (1975)
"Good. I'll be waiting for you."
Starring cult icon Karen Black, this made-for-TV anthology horror film features three unrelated stories written by prolific horror writer Richard Matheson. Black stars as the lead in all three stories, playing a college English teacher in one, two disturbed sisters in another and in the final segment, which remains the scariest, she plays a woman who brings home a carved wooden doll said to contain the spirit of a tribal warrior. The doll comes to life, attacking the woman with a sharp knife and very pointy teeth that it doesn't keep to itself.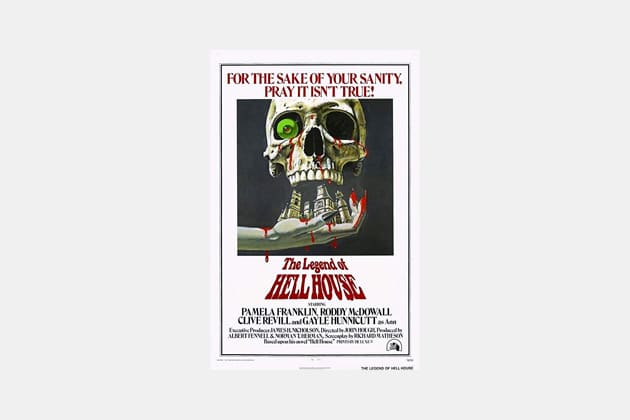 The Legend Of Hell House (1973)
"I'm delighted you could come."
This haunted house ghost story is populated with experts and professionals who should be up to the task of confronting evil. But The Legend of Hell House is just as troubling as a film bringing unaware teenagers or newlyweds into a house of horrors. Also from a Richard Matheson script, the British horror classic is menacing and atmospheric, with a lingering sense of dread yet little gore.
Amazon / iTunes / Google Play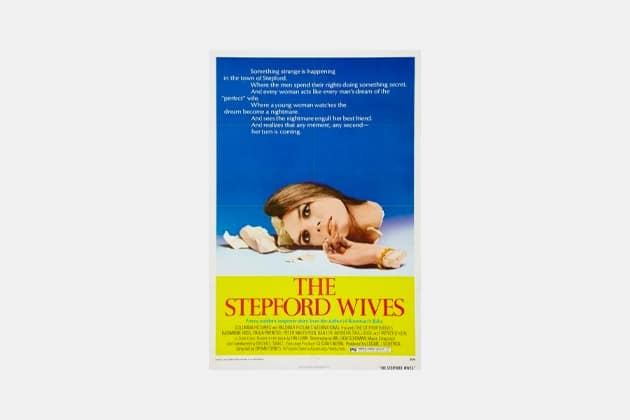 The Stepford Wives (1975)
"How could you do a thing like that?"
Horror isn't always about perfect lives ruined by evil. Sometimes perfection is what's evil, which is no better demonstrated than in the iconic Stepford Wives. It tells the story of a family who moves from New York to idyllic suburban Connecticut, where the men are successful and their wives are unnervingly similar to all the flawless women of 1970s TV commercials. Tense and creepy, the suspense mounts and the paranoia builds until what's really going on rears its perfectly coiffed head.
Disclosure: Clicking on these links and making a purchase may earn us a small referral fee, at no extra cost to you. Learn more here.
freestar.config.enabled_slots.push({ placementName: "gearmoose_leaderboard_btf", slotId: "gearmoose_leaderboard_btf" });