For 2017, Italian car manufacturer Ferrari plans to replace its versatile FF model with a new four-seat grand tourer called the GTC4 Lusso. The three-door shooting brake is the perfect Ferrari for those who need more space for a growing family, and is powered by an all-new 6.3-liter V12 engine good for 680 horsepower and 515 foot-pounds of torque.
While the exterior doesn't deviate much from the rest of the brand's sporty lineup, the vehicle's interior is nothing short of luxurious, and pays meticulous attention to the functional and ergonomic aspects of design by way of a climate control system, cockpit seating, and an intuitive LED touchscreen.
Whether you're taking the family on a weekend road trip or commuting to work in the city, you'll not only get there in style in the GTC4 Lusso, you'll also get there safely. And thanks to a 0-62 time of only 3.4 seconds and a top speed of 208 MPH, you'll likely get there early, too. Learn more at Ferrari.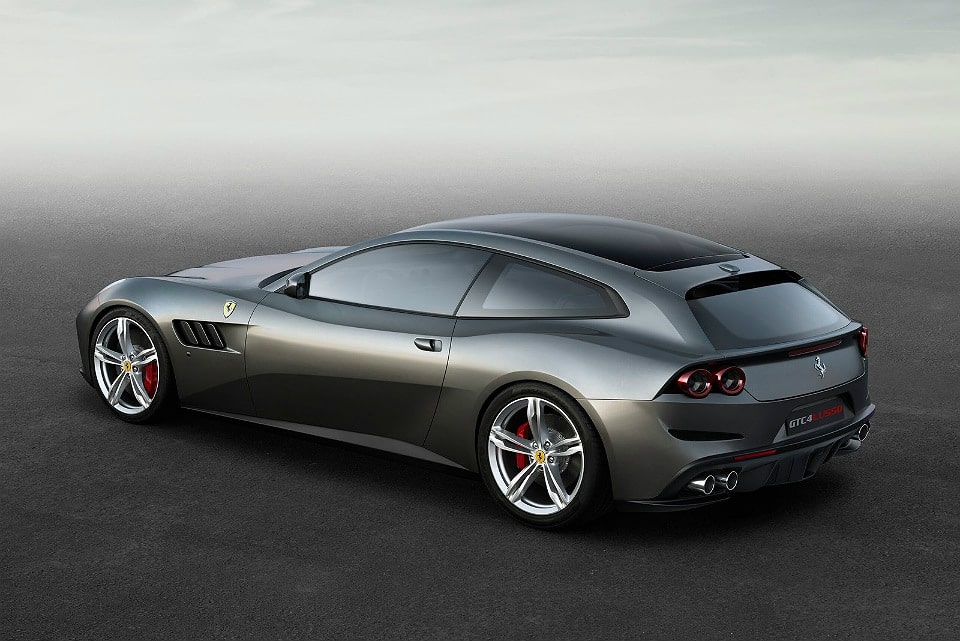 Disclosure: Clicking on these links and making a purchase may earn us a small referral fee, at no extra cost to you. Learn more here.