Practicality isn't the first thing that comes to mind when one thinks of a Porsche. And yet when the Macan was introduced in 2014, the compact SUV and its blend of performance and everyday functionality seemed to catch on. Now there's a new Macan on the horizon and Porsche took to Shanghai (as the Chinese market accounts for over a quarter of Macan sales) to introduce it.
Sticking with the idea of everyday practicality (in a rather deluxe package), the new Macan will feature an eleven inch touchscreen equipped with the new Porsche Communication Management system which handles phone interface, navigation, and all the other infotainment applications. Traffic Jam Assist features adaptive cruise control and steering assistance in slow moving traffic.
On the flashier side of things, the new Macan draws from its high-speed cousin and gets a 911-inspired GT sports steering wheel and sportier LED headlights. Colors for the new model include eye-catchers such as Miami Blue, Mamba Green, Dolomite Silver and Crayon Gray. The exact model Porsche premiered in Shanghai will be exclusive to the Chinese market, but a model for the US will be available next summer — for all your practical everyday Porsche needs.
[maxbutton id="1″ url="https://newsroom.porsche.com/en/products/porsche-macan-2018-compact-suv-world-premiere-shanghai-design-comfort-connectivity-driving-dynamics-15890.html" text="LEARN MORE" ]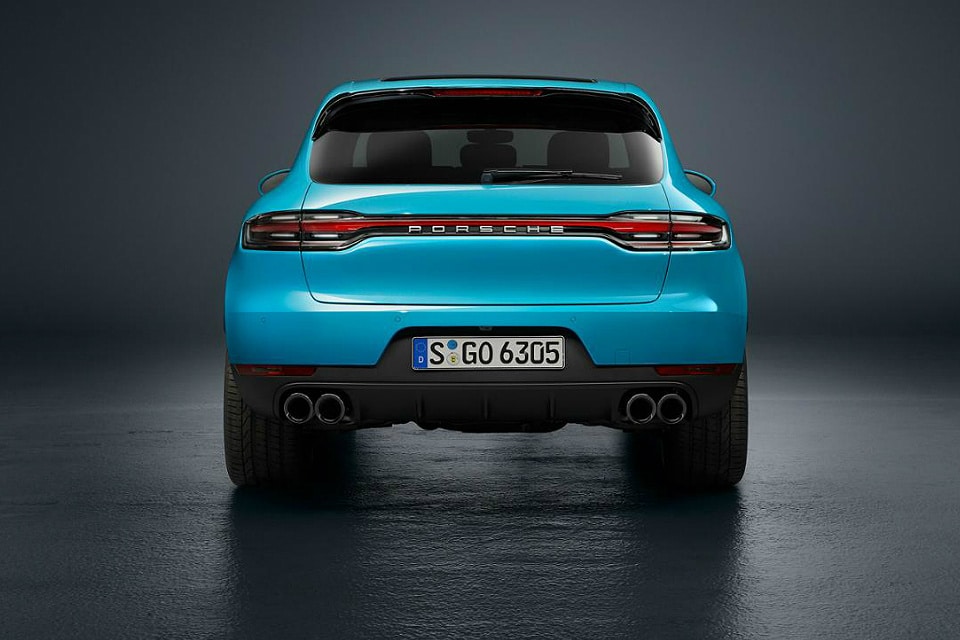 Disclosure: Clicking on these links and making a purchase may earn us a small referral fee, at no extra cost to you. Learn more here.