There was a time when getting behind the wheel of a powerful car could be a frightening experience. Get behind the wheel of the 2022 BMW M5 CS and you may not even realize it is their fastest, most powerful street-legal model ever at first. It is an enlightening experience.
You will enjoy the smooth and comfortable ride while giving the 4.4L twin-turbo V8 engine enough time to warm up to normal operating temperature.
Now the real fun begins. Engage your desired driving mode and take off to the tune of 627 horsepower with 553 pound-feet of torque. Let it rip, this BMW M TwinPower Turbo V8 is a special engine that you will enjoy hearing as much as you love feeling.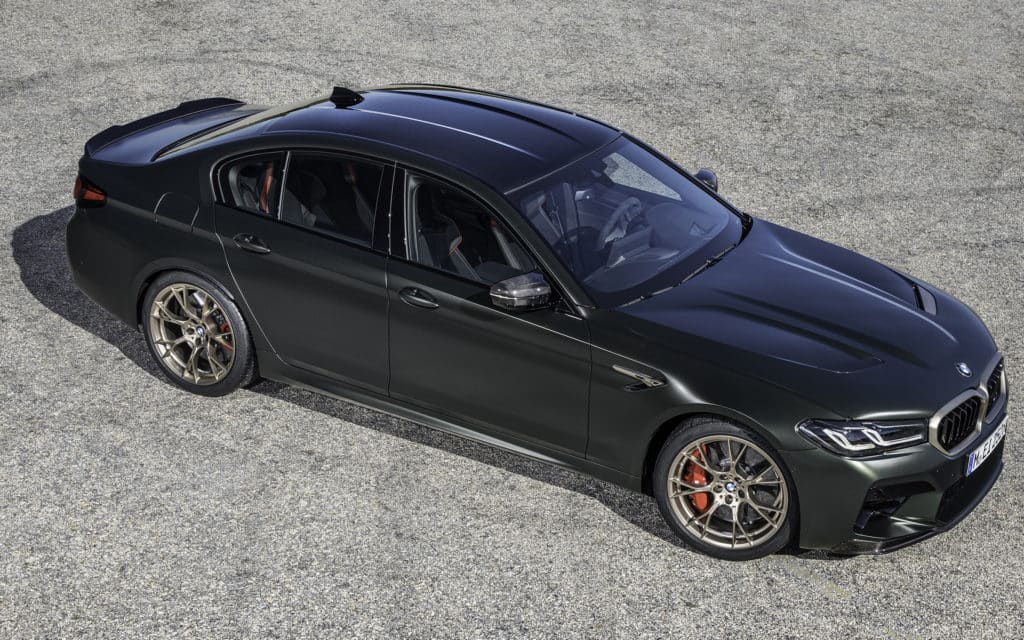 Eventually, you may come to a complete stop, but you are only going to want to drop the hammer again to feel the acceleration to 60 miles per hour in only 2.9 seconds. If you can find a track, keep going. This M5 can reach 190 mph.
It is also 230 pounds lighter than an M5 Competition edition, giving it even better handling capabilities. From throwing it around corners on winding roads to accelerating out of the apex at the perfect time, this is a driver's car, mile after mile. This is not only the fastest street-legal BMW, but it is also their fastest road-ready sedan around the famous Nürburgring.
BMW uses everything from carbon fiber materials to lightweight bucket seats to keep this M5 light on its toes. This is a track-capable machine that you can still drive comfortably on the streets. The 8-speed M Steptronic automatic transmission still enables you to take control via paddle shifters, if you think you can keep up with the acceleration.
They did not skip the wind tunnel when designing the sharp exterior of the M5 CS. From sculpted aerodynamics to a rear spoiler, there is plenty of downforce and stability at higher speeds. The 2022 BMW M5 CS features unique bronze accents, M badging, and special headlights.
Best of all, you can choose between selectable 2WD, 4WD, or 4WD Sport modes thanks to the standard BMW M xDrive technology. For fans of old school rear-wheel drive, you can choose 2WD. If the weather gets dicey, it's always nice to have the option of 4-wheel drive. Pickup trucks have had the option of switching for decades, it is about time performance cars catch up.
Yes, this 4-door sedan has enough room for friends or family, but it also hauls ass. That's why BMW includes M Carbon Ceramic Brakes with red calipers behind the gold bronze 20-inch M-specific wheels. You need plenty of stopping power in a car this fast and these brakes will do the trick.
You can even select between different exhaust modes, depending on how much you want to hear the engine roar. There are three modes: Efficient, Sport or Sport+. If you want to go even quieter than the efficient mode provides, you can use the M Sound button to fly under the radar.
There will only be a limited production run of the new M5 CS, so if you want one, you have to let BMW know. Once they are gone, you will not be able to catch up. Don't even try. Sign up now to stay ahead of the pack.
Disclosure: Clicking on these links and making a purchase may earn us a small referral fee, at no extra cost to you. Learn more here.