71 Beverly Park, Beverly Hills
This might be met with some controversy, but in Mark Wahlberg's 30-year-plus acting career, he's never given a better performance than that of DIrk Diggler, the well-endowed porn star he plays in Paul Thomas Anderson's Boogie Nights. And it wouldn't be hard to believe that if Diggler had enjoyed a prosperous "acting" career, he would have lived in a palatial, over-the-top mansion, like the one at 71 Beverly Park Beverly Hills. But that was fiction and this is real life, and this opulent Beverly Hills estate is owned by the man who played Dirk Diggler, Marky Mark himself.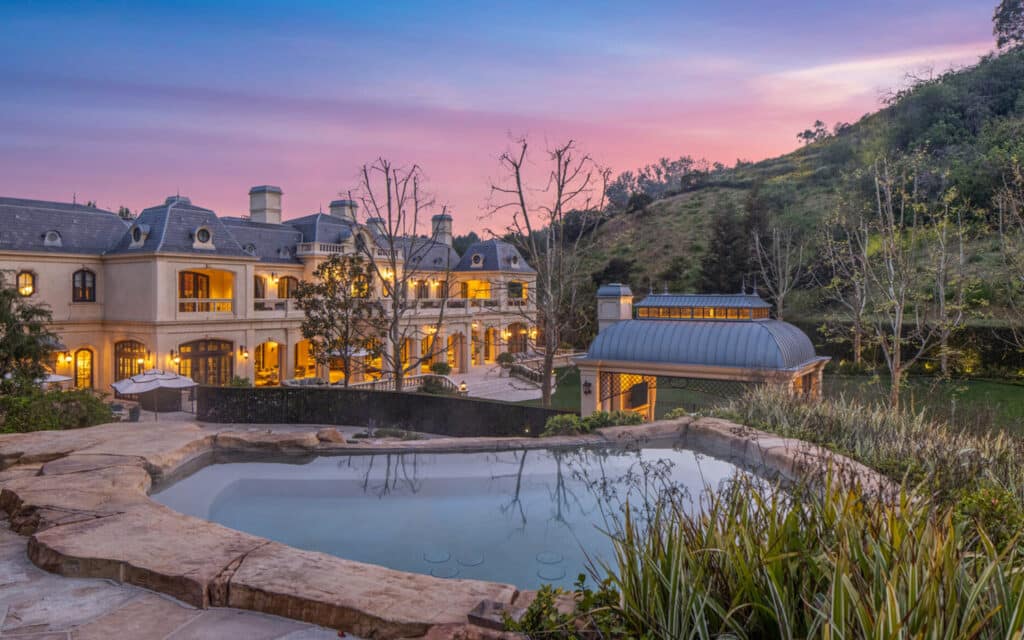 Spanning more than six acres, the mega-mansion is located in an exclusive gated community in Beverly Park, known as the highest-earning neighborhood in L.A., and the home to some of Hollywood's most mega-rich celebs including Adele, Denzel Washington, and Magic Johnson.
Designed by "mansion architect" Richard Landry, this home is the epitome of luxury living and is surrounded by beautiful gardens and lushly landscaped grounds that includes a 5-hole golf course, tennis court, skate park, and guest house. Inside are 12 bedrooms, 20 bathrooms and it's loaded with amenities including a home theater, wine cellar and two-story paneled library.
Price: $87,500,000
Beds: 12
Baths: 20
Size: 30,500 Square Feet, 6.2 Acres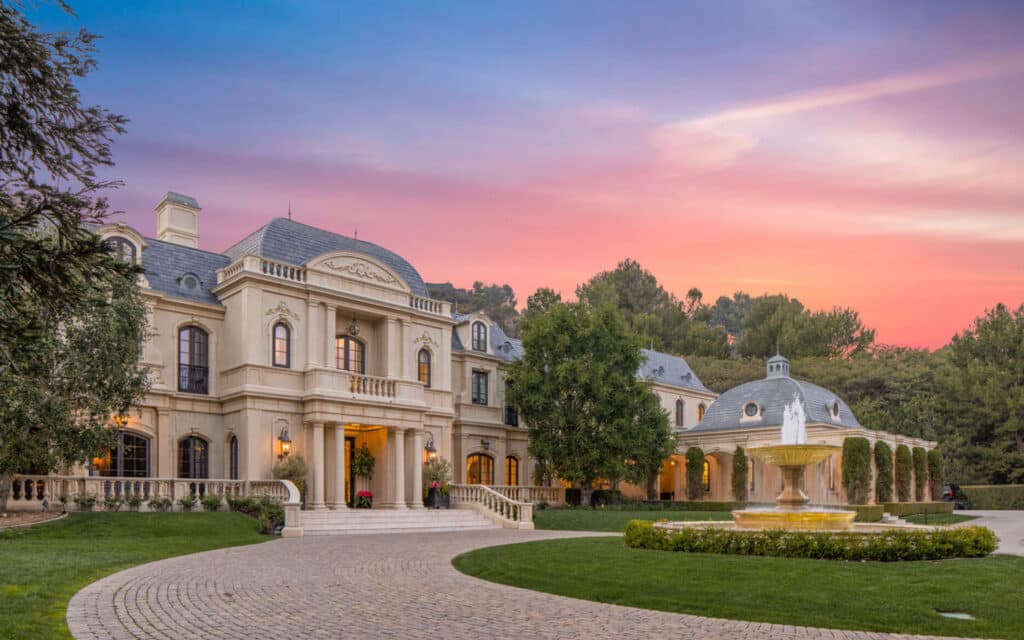 Disclosure: Clicking on these links and making a purchase may earn us a small referral fee, at no extra cost to you. Learn more here.