Generally speaking, you do not see '80s Alfa Romeos with a lift kit, but these are no ordinary times. Following their passion for living life to the fullest, Aether dares to build a car that's fearless in the face of obstacles. From off-road driving to preparing for a Mad Max apocalypse, the Aether 1985 Alfa Romeo GTV6 'Alpine Alfa' is ready for anything in its way.
Aether begins this adventure by lifting the classic Alfa GTV6 by 6.5 inches to give it plenty of ground clearance. Obviously, they had to upgrade the suspension all around the car after raising it so much.
The design team used a 3D-laser scan rendering to help them apply a modern engineering process to the build. From designing a custom gas tank to getting the most from the performance capabilities of the GTV6, the Alpine Alfa team drew inspiration from vintage rally cars.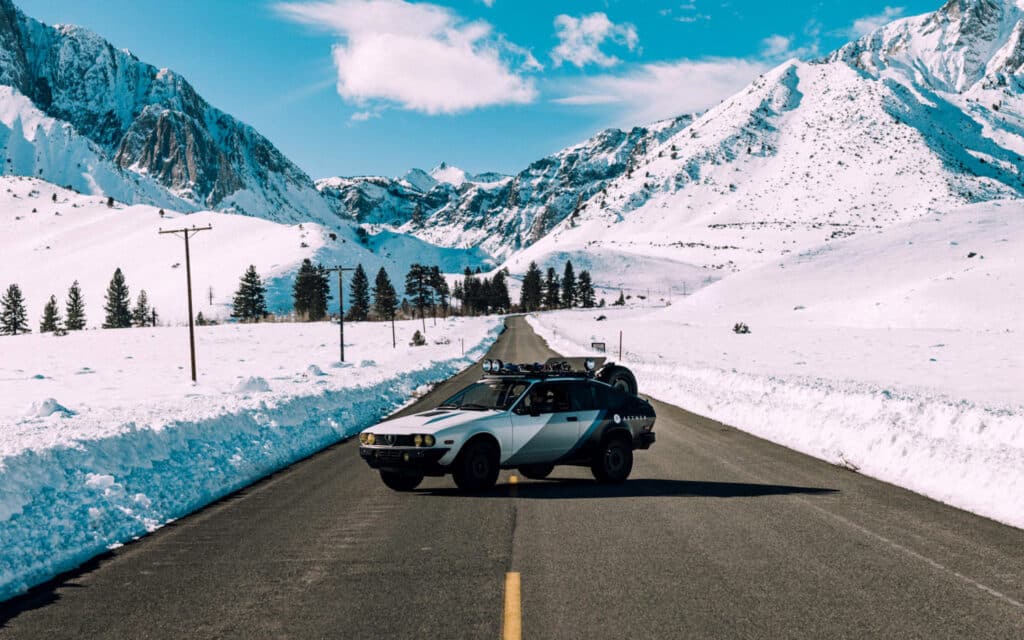 At the heart of the machine is the famous Busso V6 engine named for Alfa Romeo engineer Giuseppe Busso. This engine can rev high while emitting a throaty and pleasant exhaust note. In stock form, it is a 2.5L V6 producing 154 horsepower with 152 pound-feet of torque.
With a front-engine, rear-wheel drive layout, the 5-speed manual transmission gives the driver complete control of the journey. If you want to drift around on the snow or dirt, plenty of fun is waiting ahead. The best part? Roads are optional with the Aether 1985 Alfa Romeo GTV6 'Alpine Alfa'.
From adding high-powered lighting for maximum visibility on the Alpine Alfa to offering the kind of apparel you will need on your expeditions, Aether has you covered. This Alfa Romeo may look a bit different than the GTV6 featured in the Bond film Octopussy, but it is just as capable of making a clean getaway. The rest is up to you.
Disclosure: Clicking on these links and making a purchase may earn us a small referral fee, at no extra cost to you. Learn more here.