Universal Audio just came out with their newest audio interface and with it, the cost of entry into the world of music production just went down. It's similar to their higher end offerings, but with a simplified design and lower price point. It's bus-powered, using a Thunderbolt 3 cable that'll hook up to both Macs and PCs and is a two in, four out interface.
The conversion is derived from their Apollo range and the unit features a built-in UAD-2 SOLO Core processor, two Unison mic preamps and comes loaded with their Realtime Analog Classics UAD plug-in bundle, with many other UAD plug-ins ready and waiting.
The compact size, streamlined design, and all metal body mean you can take the Arrow to the music and record where you want. All you need to lay down a record is a pair of headphones, a laptop and this (plus maybe some mics, instruments and musical talent). Learn more at Universal Audio.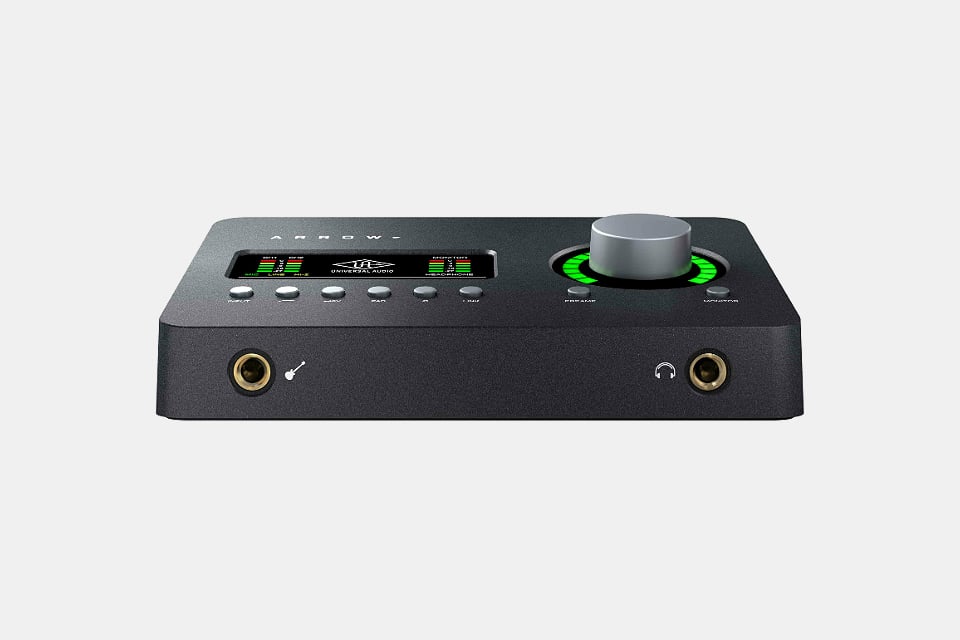 Disclosure: Clicking on these links and making a purchase may earn us a small referral fee, at no extra cost to you. Learn more here.