The 25 Best Everyday Carry Gifts
Some might call these picks mere "stocking stuffers," and as great as some stocking stuffers can be, we think these essential everyday carry gifts are deserving of much more praise than just that. And if you read this site regularly, you likely agree with us — the best everyday carry gear goes above and beyond what one might expect in terms of style, performance and perhaps most importantly, utility.
These everyday carry gifts — 25 of them, in fact — are so well-crafted and ready for adventure that we're certain you'll think long and hard about buying a few of them for yourself, too. Happy gift-giving.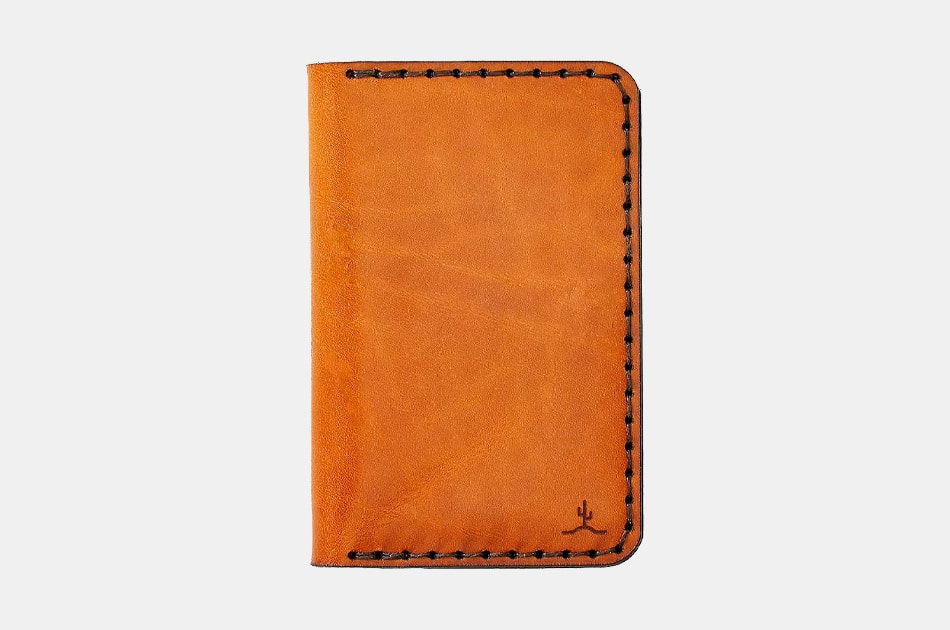 Bexar Goods Vertical Card Wallet
Bexar Goods Co. exemplifies handsome craftsmanship and tough performance with pieces that at first seem simple, but offer so much more. The Vertical Card Wallet is a critical way to slim down your EDC.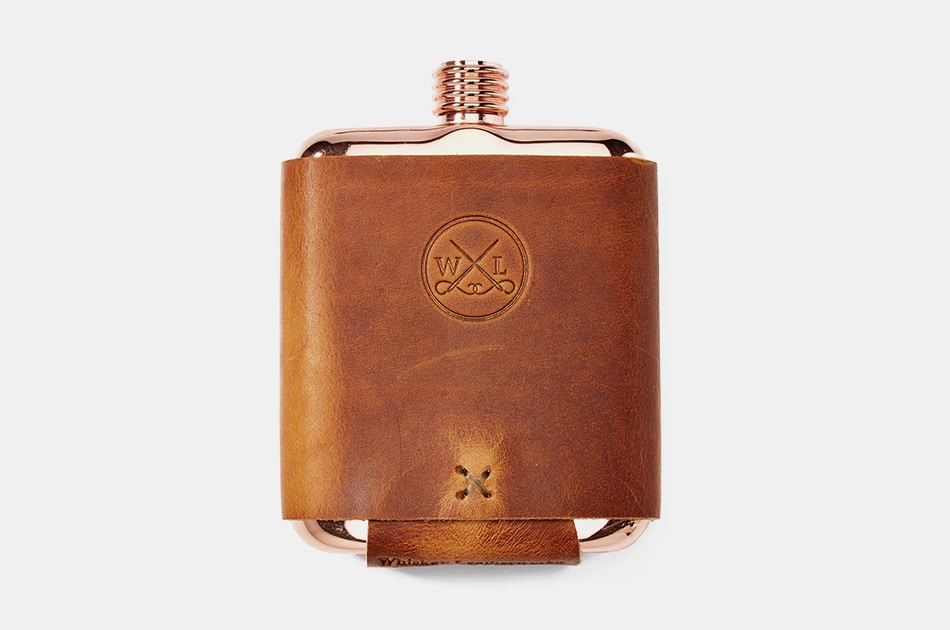 Whiskey Leatherworks Clark Fork Copper Flask
Does every man need a stylish, handsome flask that immediately conjures old-world vibes and outdoor adventure? In short, for hauling around your favorite whiskey this winter: Yes.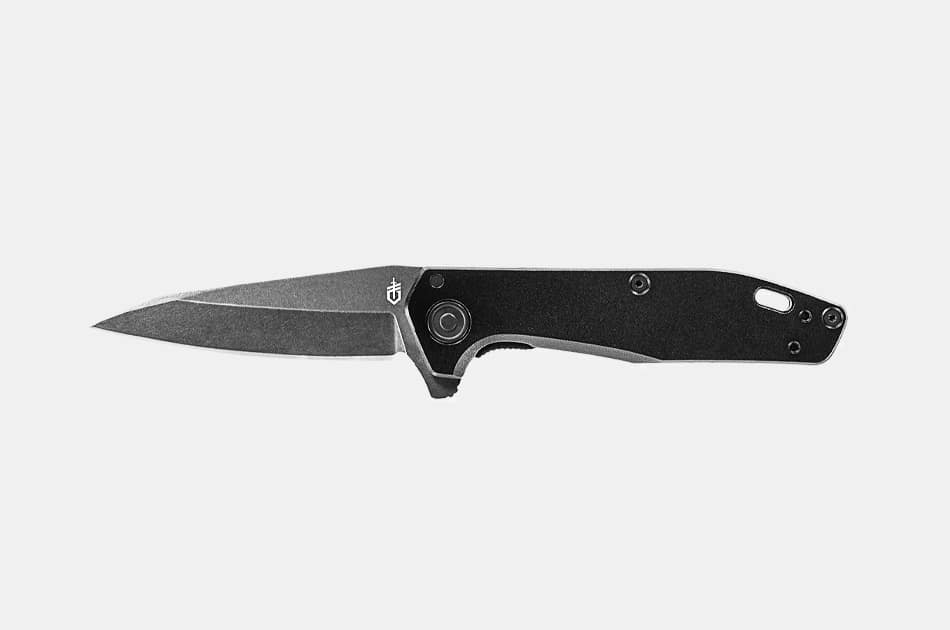 Gerber Fastball Knife
No well-curated and well-maintained EDC collection would be complete without a durable, tough knife — especially when you consider the Fastball Knife from Gerber. Get it for the guy on your list who needs one.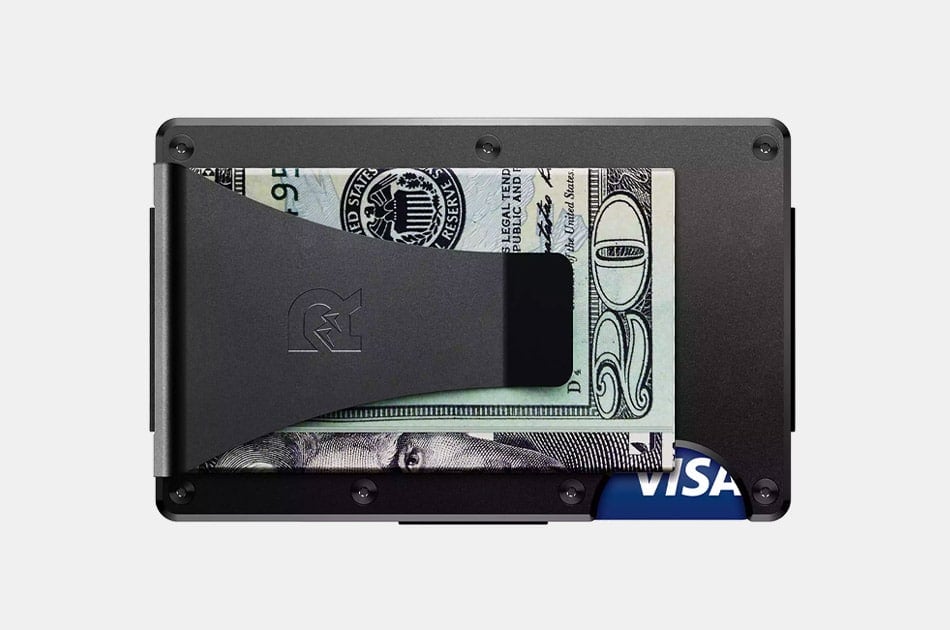 The Ridge Wallet
A tough, compact, and highly-functional wallet tested and approved by us for keeping your cards tucked away without taking up too much pocket real estate.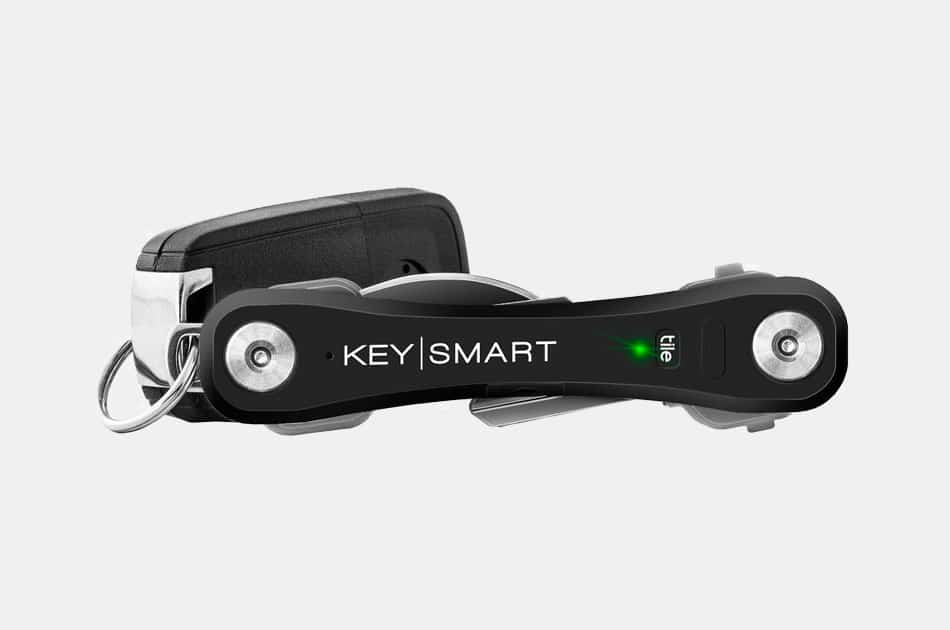 KeySmart Pro
So you (or better yet, someone you know) never misplaces their keys or their phone again, get the KeySmart Pro, a crucial pick-up that even allows a lost phone to ring when on silent.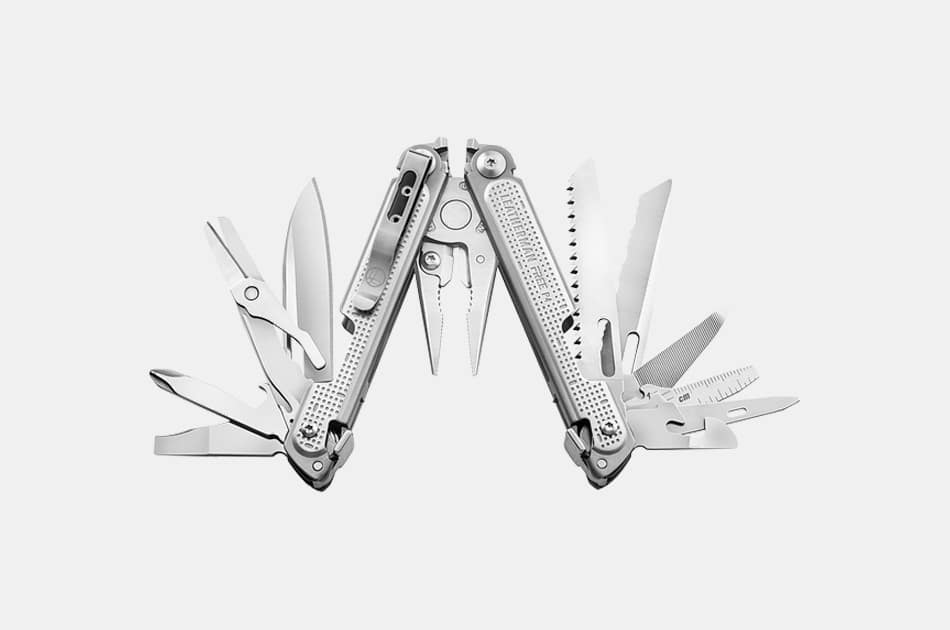 Leatherman Free P4 Multi-Tool
There are certain brands you know you can count on when it comes to delivering the best EDC gifts — and for gift-giving and year-round utility, Leatherman, and the Free P4 Multi-Tool, absolutely delivers the goods.
Luminox Atacama Field Automatic 1900 Series Watch
The right EDC lineup isn't complete without a rugged, durable watch made for the everyday, times in town and adventures off-trail. The excellent Luminox Atacama Field Automatic 1900 is one such watch, and it's uncompromisingly tough.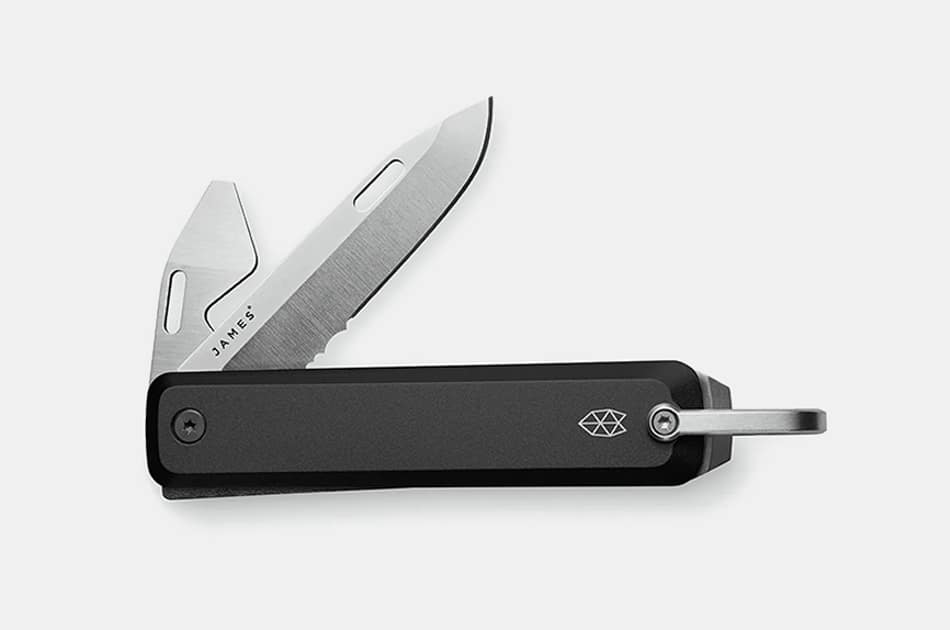 The James Brand Ellis Knife
Some of the best knives on the planet are made by The James Brand — this much is true. The Ellis is a worthy lineup addition sure to please any lover of standout EDC gear in your life.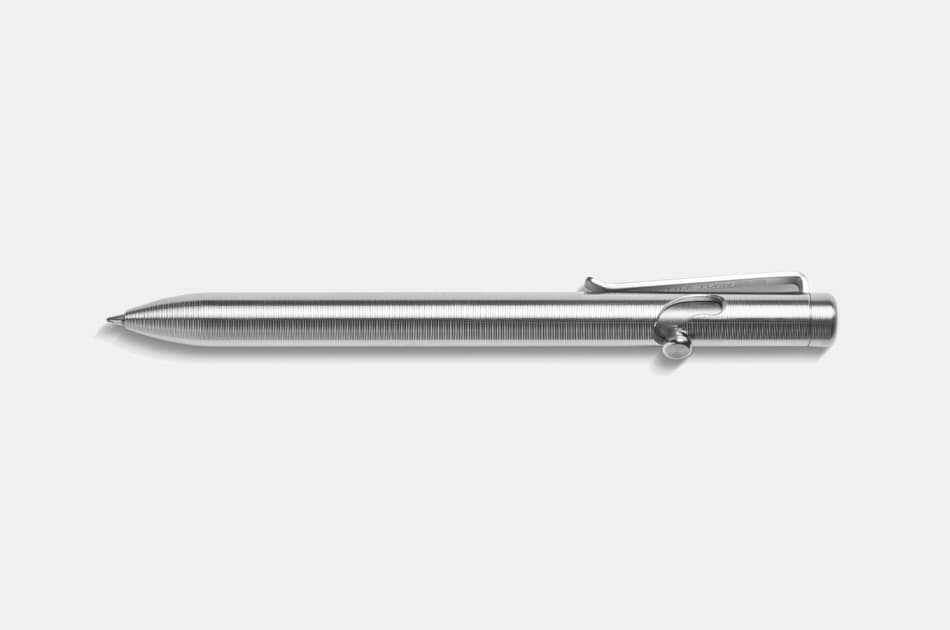 Tactile Turn Titanium Bolt Action Pen
You know Shinola for the brand's out-of-this-world watches and sharp-as-heck leather goods, so it only makes sense that this classically modern American brand would stock a simple-yet-sharp pen liek this one from Tactile Turn.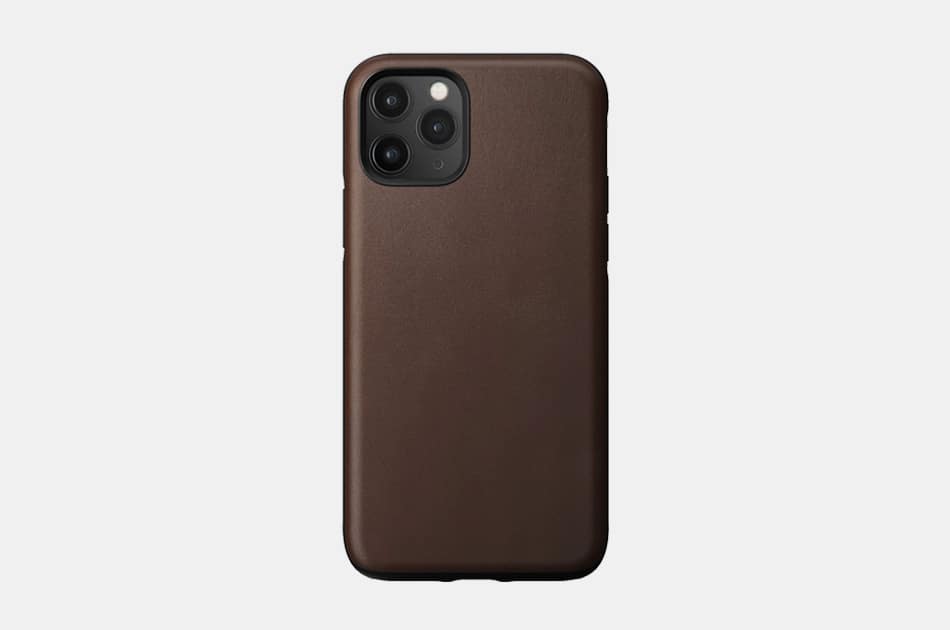 Nomad iPhone 12 Pro Case
If you know someone who recently invested in an iPhone 12 Pro — a major investment, at that — then this functional iPhone 12 Pro Case from Nomad is the one to buy to keep your phone in working order and looking sharp.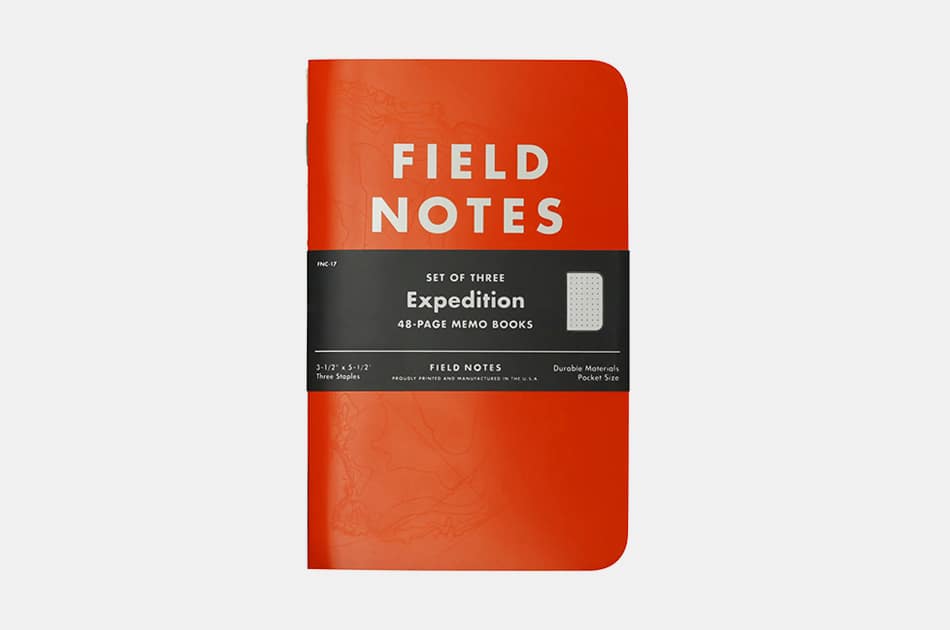 Field Notes Expedition Notebooks
So you're giving someone a dependable pen and perhaps a stylish watch — what else do they need? A set of well-made, perfectly portable Field Notes notebooks, that's what.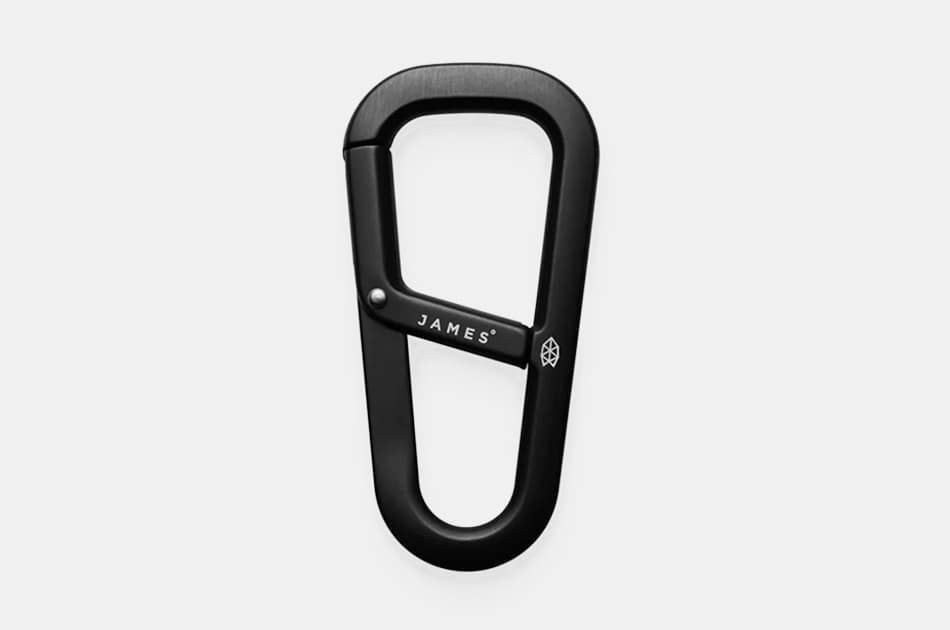 The James Brand Hardin Carabiner
Want to keep track of your keys and anything else you don't want left lying around? Better yet, want a handy, grab-and-go EDC essential that just plain works through plenty of conditions? Gift this carabiner (and buy one for yourself).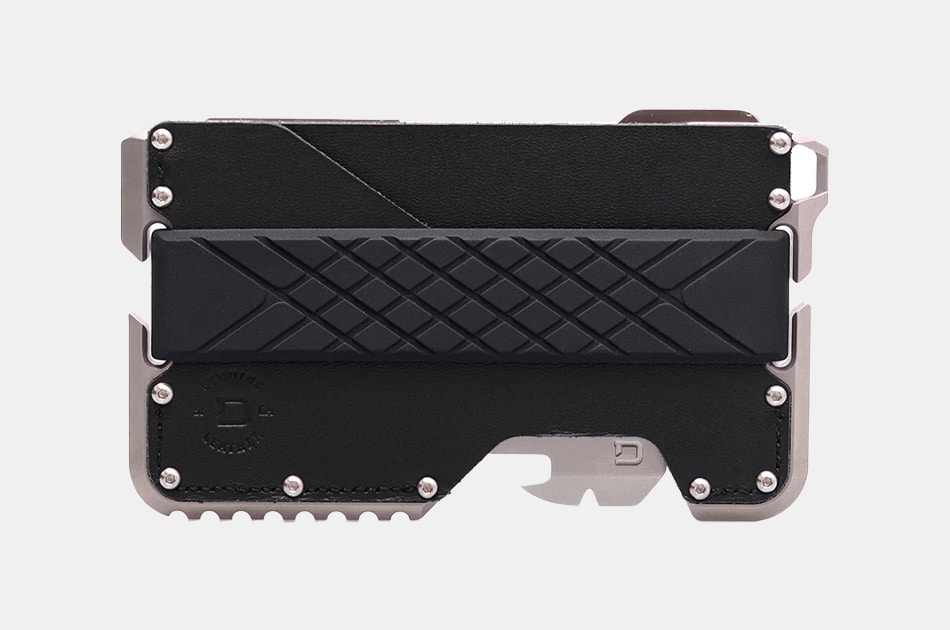 Dango T02 Titanium Tactical Wallet
The right wallet can represent the difference between staying organized on the road and losing your valuables at a critical moment — don't let that happen to someone you love; gift them this Dango wallet.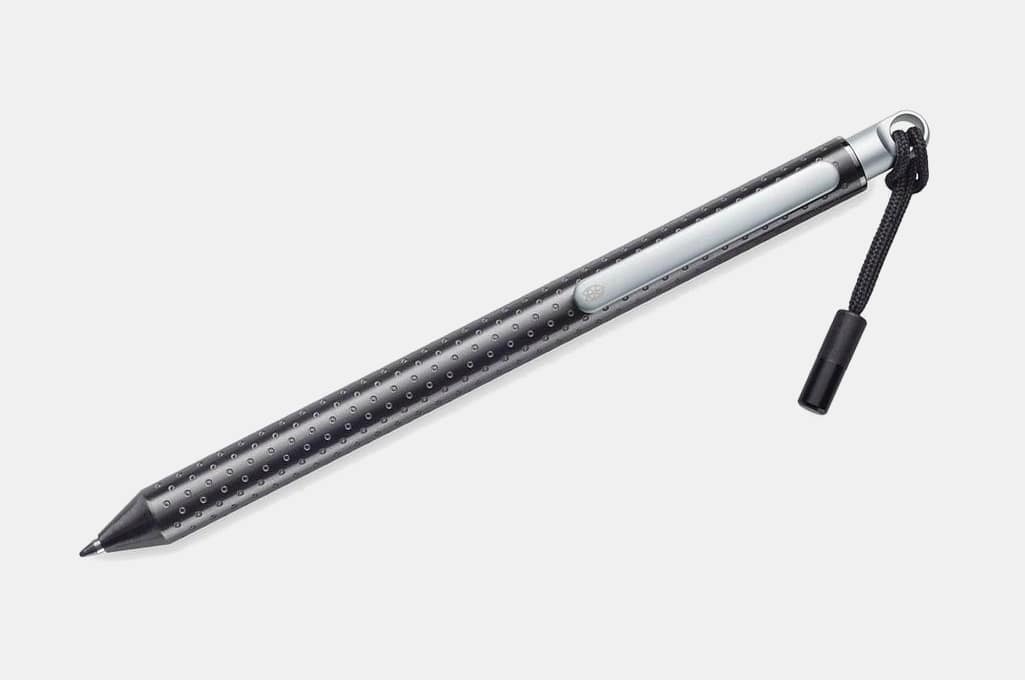 The James Brand Benton Pen
You've got a sleek wallet and a durable everyday watch, and perhaps a great notebook, but what you (or someone in your life) don't have is The James Brand Benton Pen. Change that ASAP.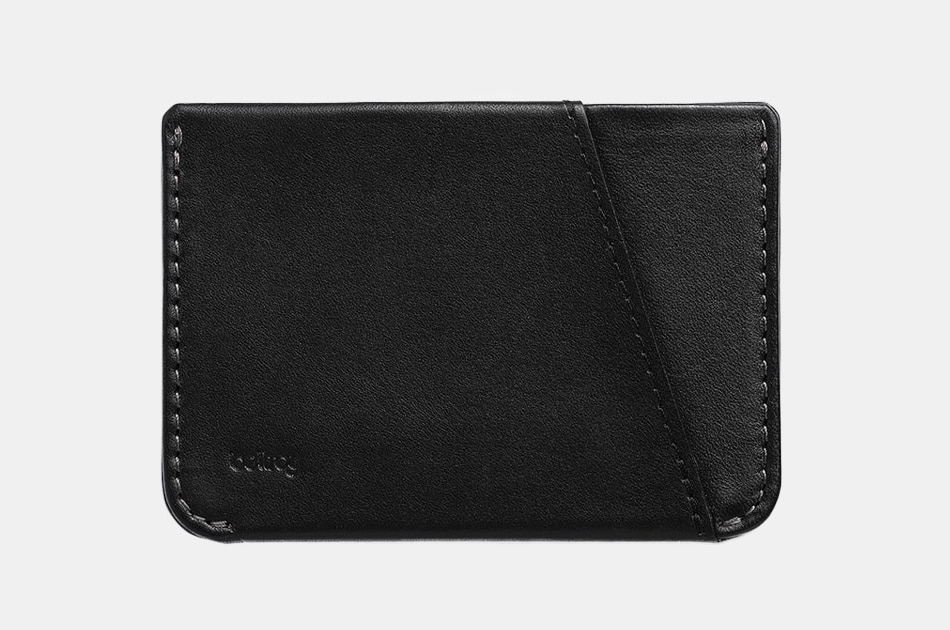 Bellroy Micro Sleeve Wallet
Bellroy combines modern know-how with classic style in products as seemingly simple as the Micro Sleeve Wallet — it's a crucial everyday carry gift, we know this to be true.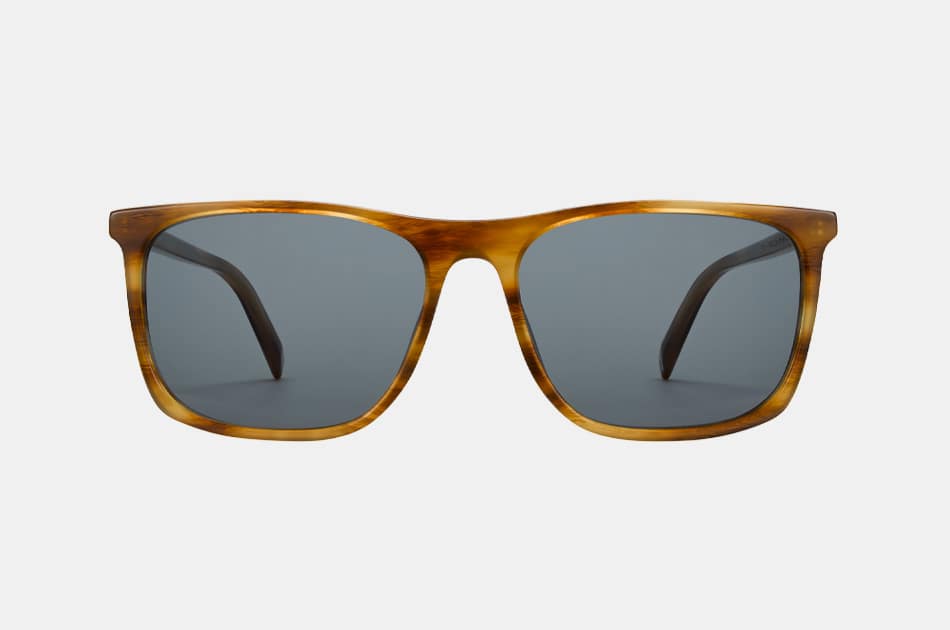 Warby Parker Fletcher Sunglasses
Every guy needs stylish sunglasses as part of his EDC — Warby Parker makes it easy to shop and buy sunglasses for everyone on your list, and we're all about the Fletcher Sunglasses, too.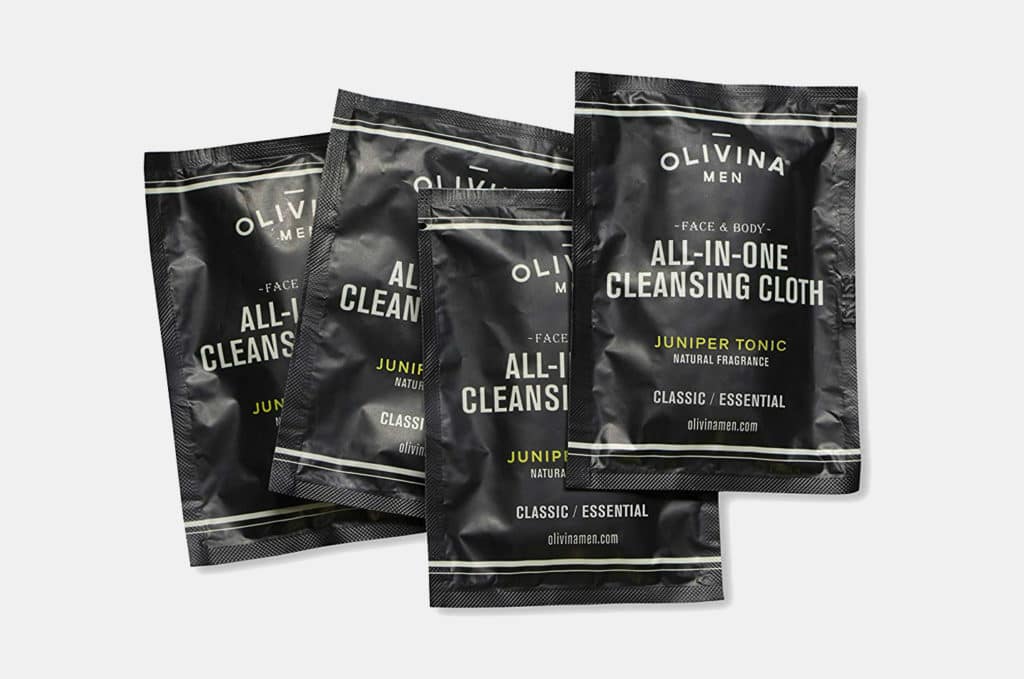 Olivina Men All-In-One Cleansing Cloths
Everyday carry essentials can also encompass handy grooming hacks, like these all-in-one cleansing cloths from Olivina Men. A welcome addition to anyone's travel grooming rotation.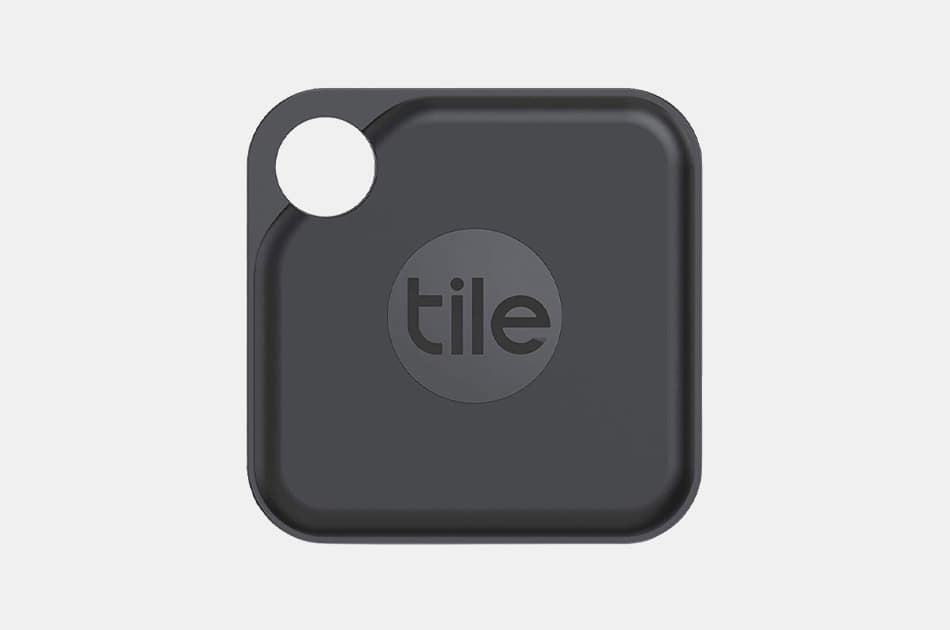 Tile Pro
The best EDC gifts often provide the sort of functionality that can go overlooked on the daily — take the utility being brought to the table by Tile and the Tile Pro. Your loved ones will never lose their devices again (ideally).
Dango CR-01 Chronograph Watch
If you know someone who really can't get enough when it comes to watch collecting, and more importantly, putting each and every timepiece to the test, give them an essential watch for their everyday carry from Dango.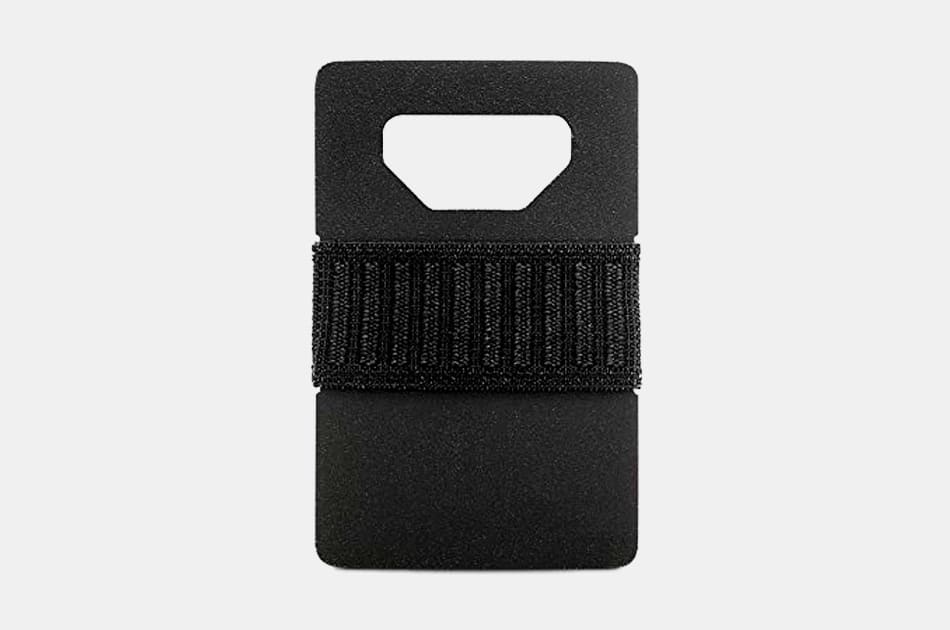 Spine Titanium Wallet
You can gift someone a standard, everyday wallet, or you can gift someone the tough-as-nails, essential-as-heck Spine Titanium Wallet — it's your call.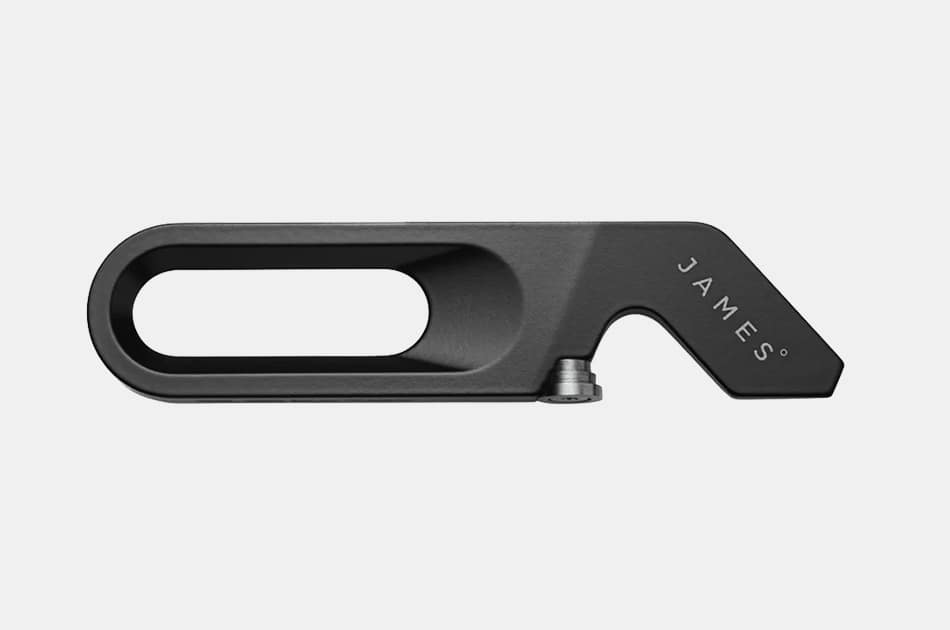 The James Brand Halifax Keychain Tool
Can one small tool pack a serious punch and deliver whatever's required of the best EDC tools? In short, if you're picking up The James Brand Halifax Keychain Tool, then the answer is a resounding yes.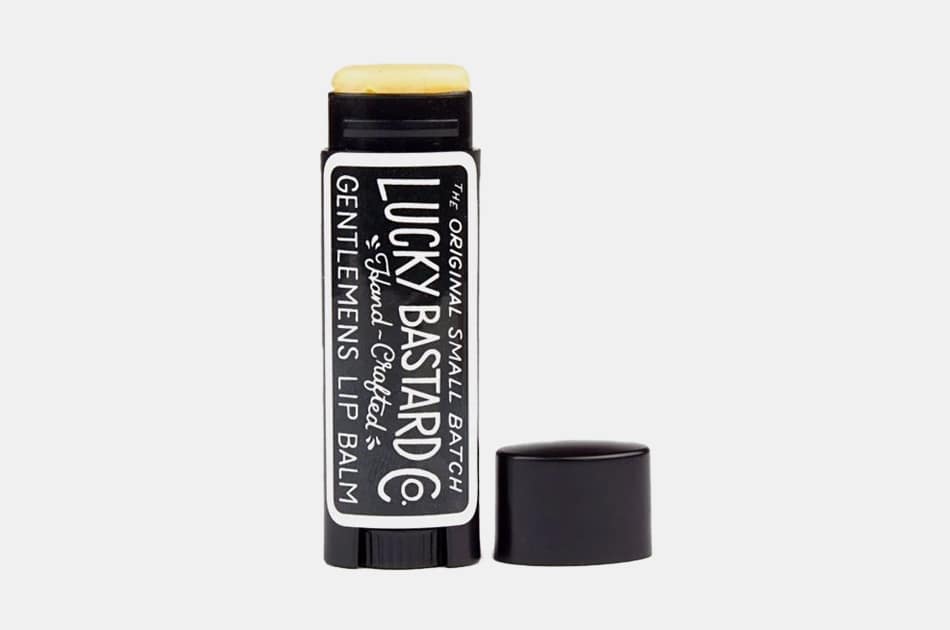 Lucky Bastard Lip Balm
That's right — don't forget to include some of the best lip balm in your search for everyday carry gifts. The small details make a difference in terms of grooming, and you'll help someone avoid chapped lips this winter.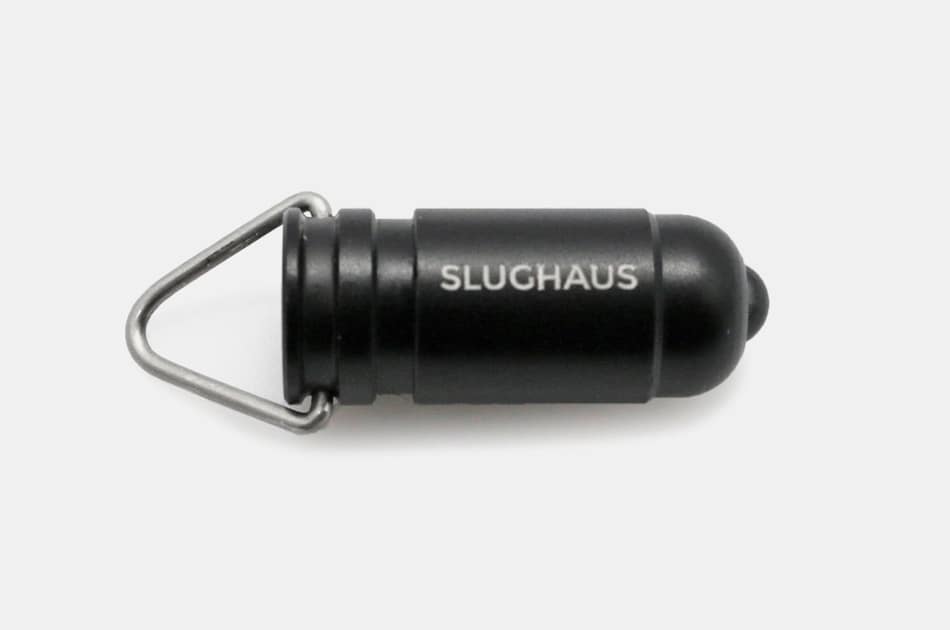 Slughaus Bullet 02 Flashlight
There's something to be said for having a tough flashlight in your rotation, but sometimes, things can get a little bulky. Take the Slughaus Bullet 02 Flashlight, sure to provide plenty of utility to whoever receives it.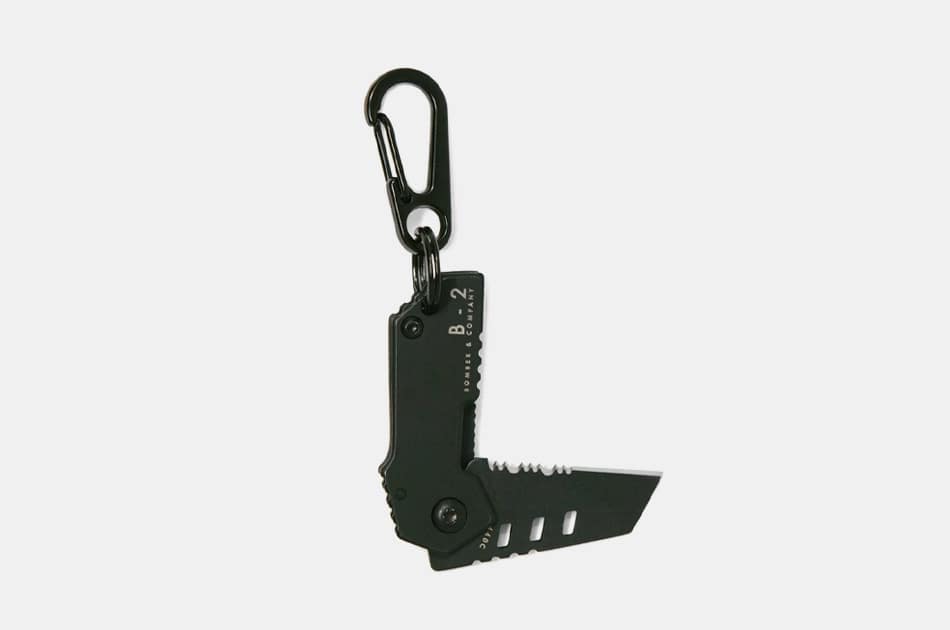 Bomber & Co. B-2 Nano Blade
When a sleek-yet-tough knife is inspired by the remarkable B-2 Stealth Bomber, you know the results are bound to be exceptional — this blade is the perfect pocket knife to gift this year.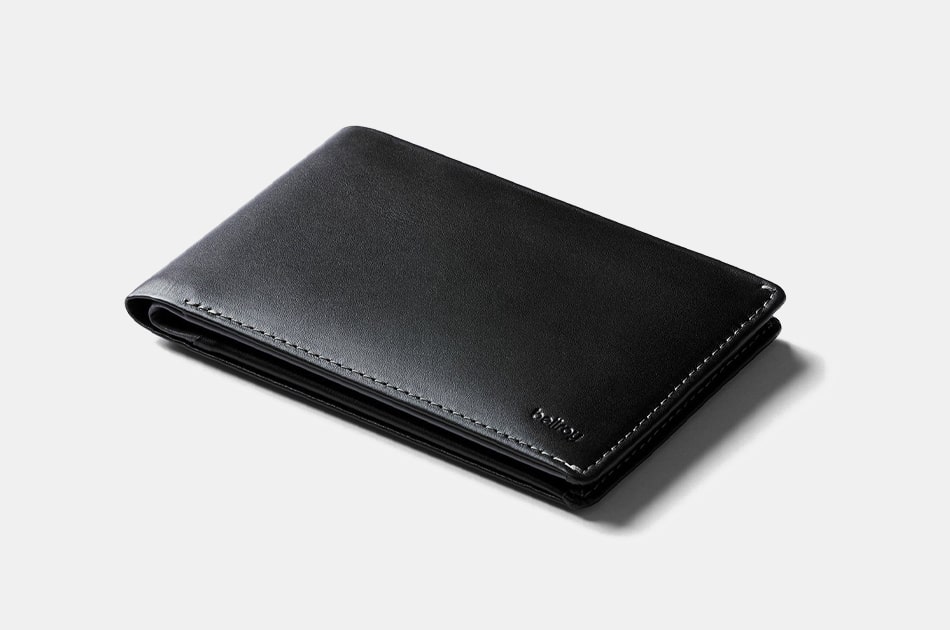 Bellroy Low Wallet
The best part about a great lineup of EDC goods is the sleek performance specific brands bring to the table (and to the front pocket of your jeans, no less). For a wallet you can bring on long trips right in your front pocket, turn toward the Bellroy Low Wallet.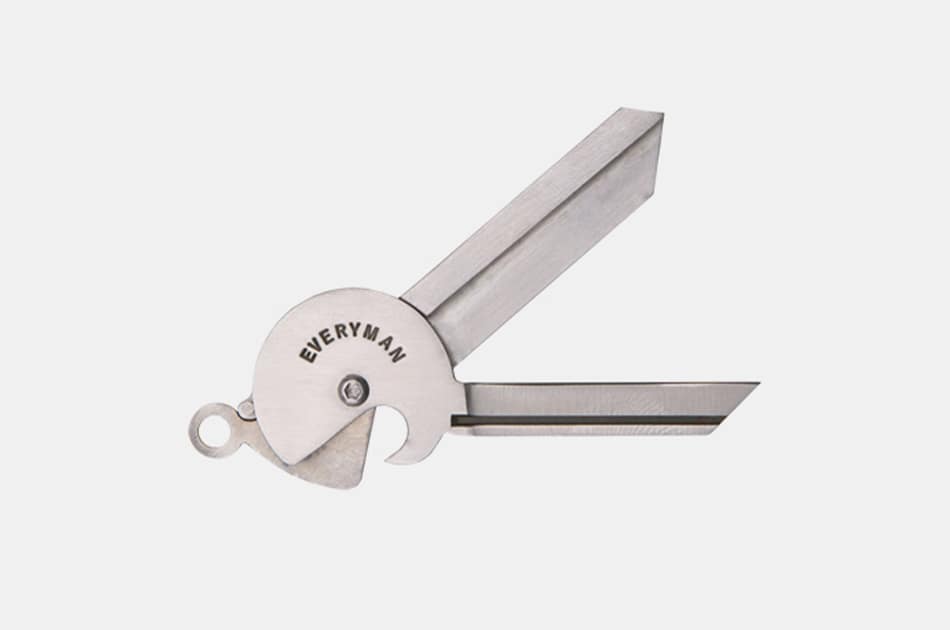 Porter Key Knife Multi-Tool
The best EDC gifts pack a ton — and we mean, a TON — into a relatively low profile. Hence, the Porter Key Multi-Tool is the right gift to give this season.
Disclosure: Clicking on these links and making a purchase may earn us a small referral fee, at no extra cost to you. Learn more here.
freestar.config.enabled_slots.push({ placementName: "gearmoose_leaderboard_btf", slotId: "gearmoose_leaderboard_btf" });