A well-stocked rotation of menswear includes a little bit of everything ideally: Slim denim, classic chinos, stylish shorts, and now … a pair of field pants. Made with functionality and tough style in mind right from the start, men's field pants are as suited for a trip to your local park or your favorite brewery as they are for going off-trail and upslope.
There are plenty of outdoor heritage brands delivering on field pants that are surprisingly stylish and mobile, made with hard-wearing fabric that's actually … not that hard to wear for more leisurely pursuits. And the best field pants fit right in with the way things are going in the menswear world — work trousers can be worn with high-top sneakers, leather boots can be teamed up with suits … you get the picture.
While we wouldn't suggest wearing a pair of field pants on the red carpet, we would definitely suggest trying them out in as many style scenarios as you can, from a happy hour bar crawl to an early morning, well, out in the field. Believe us: A solid pair of field pants can work in any way you dream up. Read on for our 10 favorites.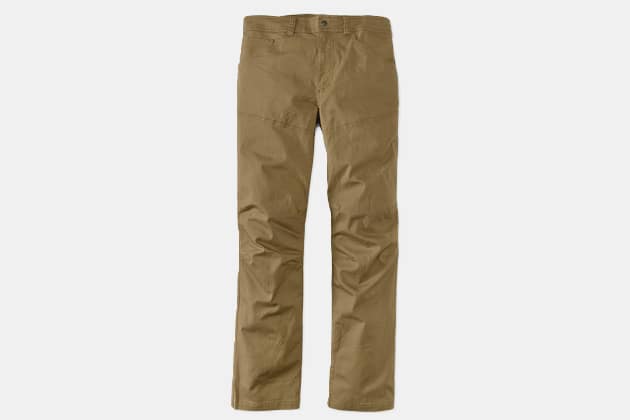 Orvis Outdoor Stretch Field Pants
From cotton canvas field coats to versatile chambray shirts, Orvis is a brand that's got you covered from head to toe for venturing out in the field — it's very fitting, in this instance, the the Outdoor Stretch Field Pants align perfectly with that approach. The brand bills them as "rugged-yet-comfortable," made from a treated cotton canvas weave that provides oil and water resistance. The sub-$100 price works out just fine when you consider that they'll work with a waxed trucker jacket and a thermal henley for a morning hike just as well as they will for evening happy hour at your local distillery. – Shop Now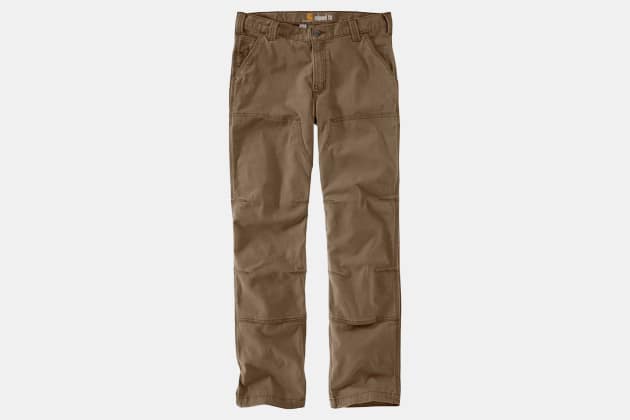 Carhartt Rugged Flex Upland Field Pant
For when you need gear that won't quit — ever — turn to a pair of some of the toughest pants ever made. More specifically, turn to a brand beloved by everyone from auto workers to outdoors-minded adventurers. That brand would, naturally, be Carhartt, and the Rugged Flex Upland Field Pants just get the job done. For under $70, you get a pair of tough stretch pants treated with DWR technology — that's an exceptional deal for an exceptional pair of field-ready pants, assuredly. – Shop Now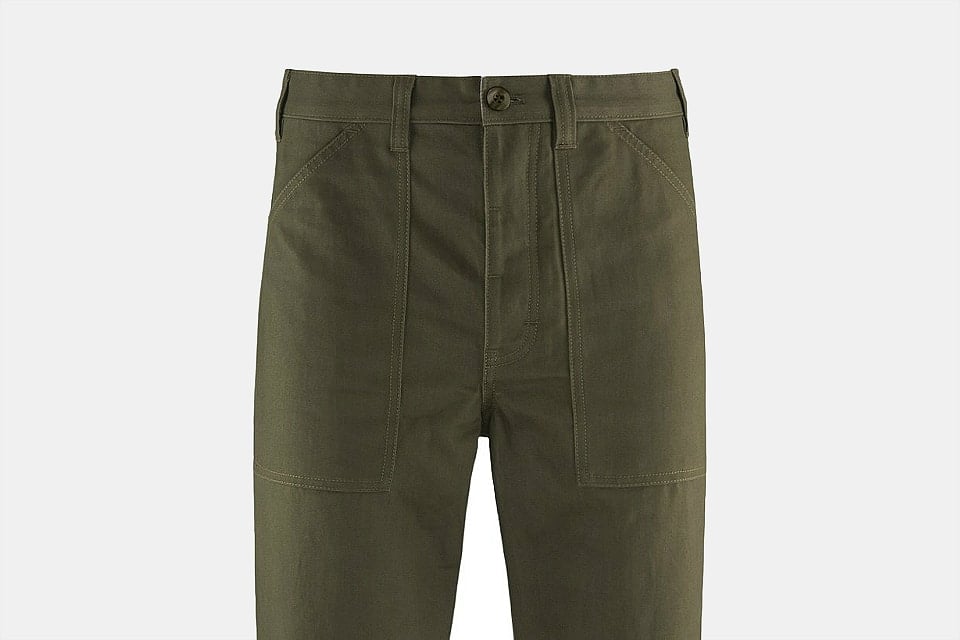 Topo Designs Field Pants
A leader in more ways than one, Topo Designs has consistently impressed us with the durability and versatility of the brand's outdoor-minded, retro-inspired, forward-thinking gear. That includes the Topo Designs Field Pants, featuring touches like tough (but not too heavy) cotton twill construction and roomy front pockets. The agreeable straight fit works whether you team them with rugged captoe boots and an indigo denim jacket, or pair them with white canvas high-top sneakers and a white tee for a more fashion-forward vibe. The choice is yours — and even if you're not an outdoor adventurer, they just might convince you to get out there. – Shop Now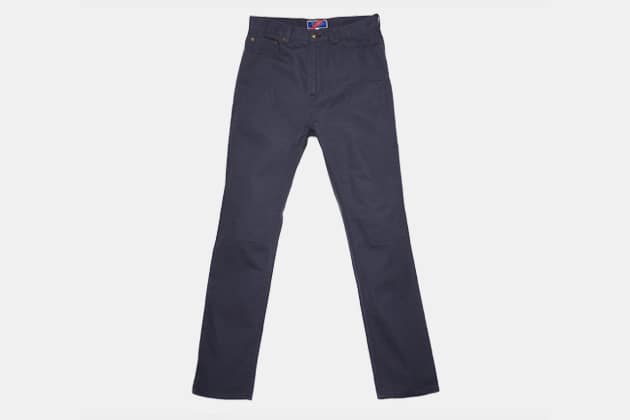 Best Made Co. Canvas Field Pants
When you dig deep into the gear being produced by Best Made Co., what you're really getting is so much more than average menswear. What you're getting is, quite simply, some of the best product that money can buy — that's certainly how we feel about the Best Made Co. Canvas Field Pants. A durable, dependable pair of straight-fit work pants crafted in New York City, these are reinforced with metal rivets and extra fabric in key areas, all designed to help you get out in the field (made with a handsome Best Made Co. hatchet?) and tackle whatever lies ahead. – Shop Now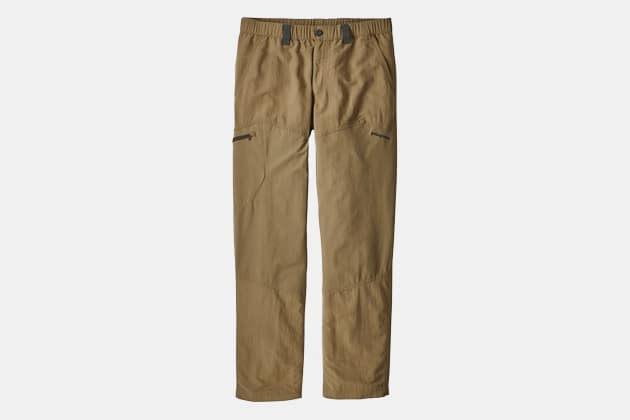 Patagonia Guidewater II Pants
It's tough to find a pioneering outdoor brand that's continued to remain as relevant today to both fashion aficionados and outdoor fans as Patagonia. If you find yourself more inclined to go off-trail than wear a Patagonia fleece out to Sunday brunch, then perhaps the Guidewater II Pants are for you (and hey, you can rock 'em to brunch as well). It's that versatility that's made Patagonia a mainstay to this day — we couldn't think of a better way to cap off our list of the best men's field pants. – Shop Now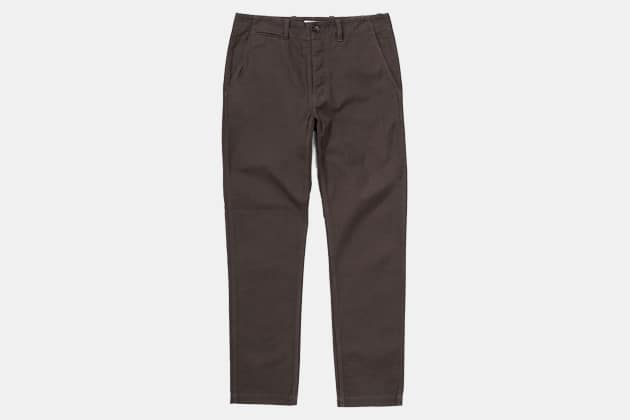 Saturdays NYC Field Pant
Now, we mentioned before that rugged field pants and workwear silhouettes were both on-trend and classic — that's what we mean in the case of the Saturdays NYC Field Pants, at least. Made by a brand that got its start peddling surfboards and surf gear to city dwellers, the Field Pants represent that perfect balance of style, toughness and durability. Even if you only wear these to your local park or to the farmer's market, well, at least you'll look the part. And when weather in the city (or the country) gets rough? You can't ask for a better pair of pants to stand up to breezy, rainy weather than some of the best men's field pants. – Shop Now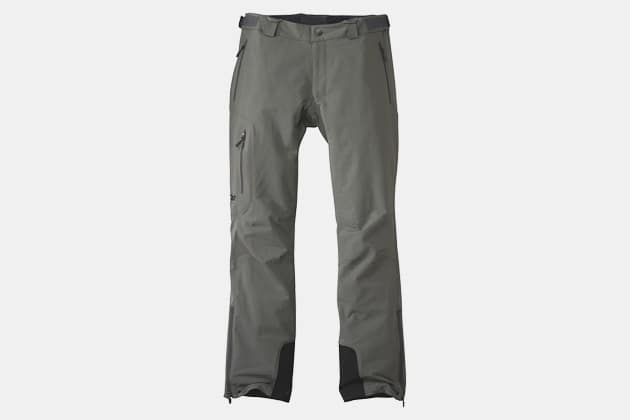 Outdoor Research Men's Cirque Pants
If you're not yet familiar with Outdoor Research, well, you'd do very well indeed to get acquainted with a brand that lives up to its moniker. The Men's Cirque Pants are more than deserving of their position on this list of the best men's field pants, from the soft-shell nylon, polyester and spandex blend (perfect for long day hikes) to the wind and weather-resistant technology. Sounds like a great deal to us. – Shop Now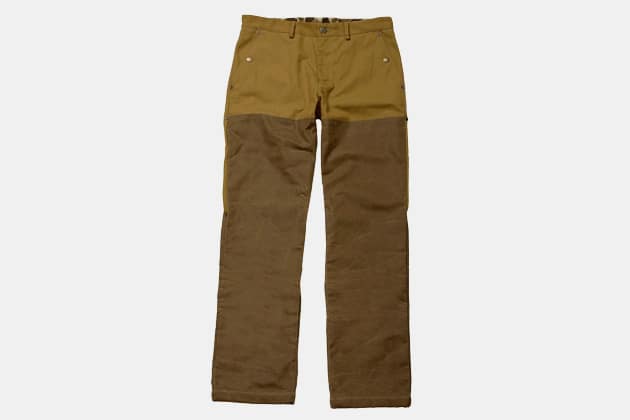 Ball and Buck Field Pant
We appreciate brands that really go for it when it comes to producing authentic, heritage-minded gear. Ball and Buck has long had our admiration for the field-ready focus of its hunting shirts and jackets, not to mention seriously cool collaborations like its partnership with P.F. Flyers. You can add to that list the Ball and Buck Field Pants, an uncompromising pair of pants made with abrasion-resistant signature canvas and shelter tent waxed cotton. Unreal, we know. – Shop Now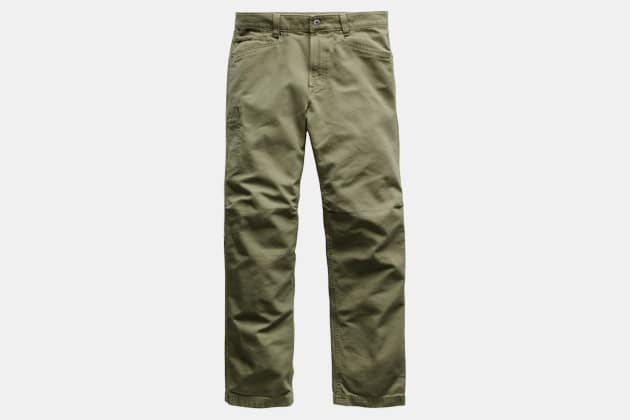 The North Face Men's Campfire Pants
You turn to The North Face for technical, seriously outdoor and adventure-ready gear — kind of like the Campfire Pants. Lauded for the toughness of its outerwear, we'd like to think the Campfire Pants from The North Face stand up to those same challenges. It's fitting, then, that we could see these technical pants right at home on the trail … and then of course, around the campfire later as you enjoy a cold, crisp beer. – Shop Now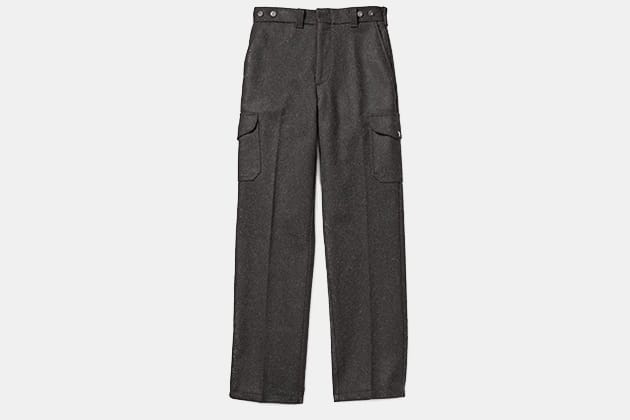 Filson Mackinaw Wool Field Pants
Leave it to Filson to add to your arsenal of stylish, rugged gear for every occasion, from the town to the field and back. As you very well might know, that includes dependable canvas bags, tough cruiser jackets, and naturally … the Mackinaw Wool Field Pants. Your gear for the field really wouldn't be complete without these do-it-all pants, especially considering they're made from the hard-wearing wool for which the brand is so well-known. – Shop Now