The 20 Best GoPro Hero7 Accessories
Perhaps you mount your GoPro to your motorcycle helmet or the dashboard of your car to create high-speed videos and act as evidence in case of a traffic collision. Maybe your use it to get a first-person view of sporting adventures like skydiving, snowboarding, or white-water kayaking. Or it could be that you just want a compact camera to nab high-def videos of your latest nature excursion.
Whatever you use your GoPro for, these action-oriented cameras are designed to go anywhere. However, that doesn't necessarily mean they're impervious to the elements or a drop over the side of the Going to the Sun Road.
The good news is, there's a whole world of accessories that protect your GoPro or add convenient functionality when your hands aren't free to toggle through options. If you're still loving your GoPro Hero7 and you're not quite ready to upgrade to GoPro Hero8, here are the best accessories that could extend the life of your trusty action-cam.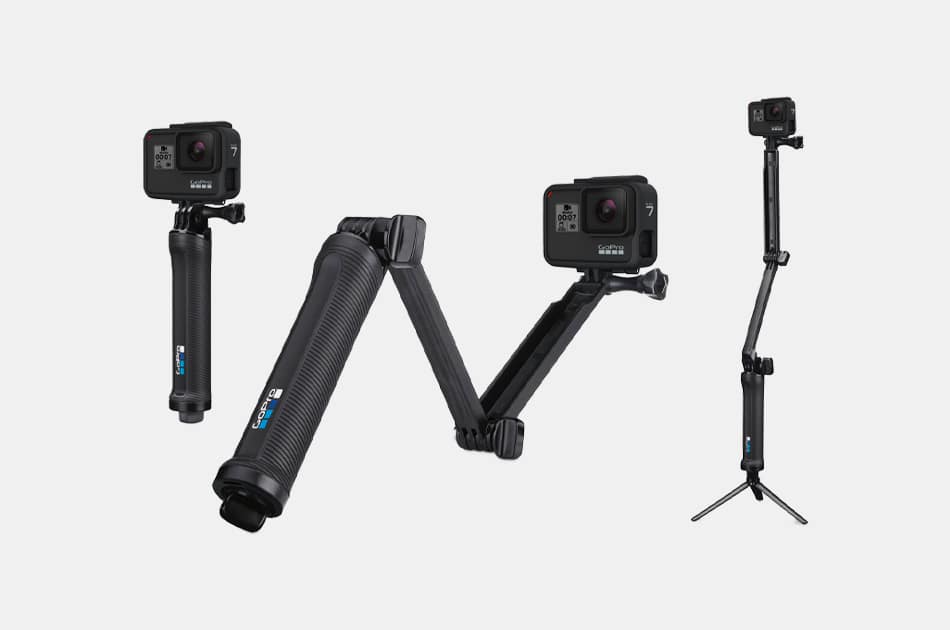 GoPro 3-Way Mount
When you're hopping curbs or popping a wheelie, you can't really afford to spare your hands or your attention to hold your GoPro. This is where a 3-way grip, arm, and tripod comes in handy. Whether you want static, tripod shots, a first-person POV of your action, or selfies without an extension stick in the picture, this 3-in-1 mount delivers with easy functionality and vice-like grip. Stay safe and get the shot of a lifetime with this branded accessory for GoPro.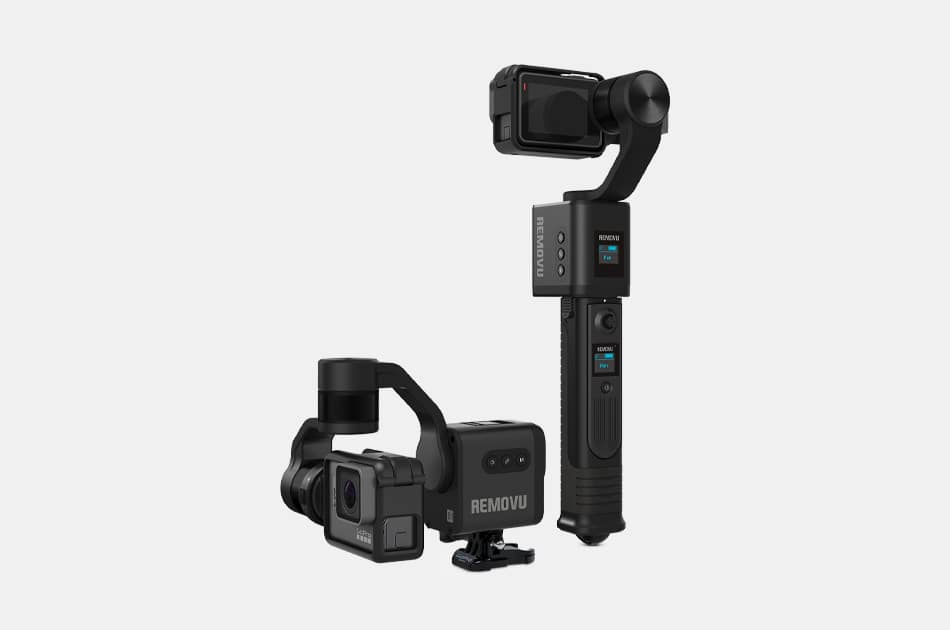 REMOVU S1 3-axis Gimbal
This GoPro peripheral (with a free adaptor for Hero7) is touted as "the best gimbal that anyone could ask for". It starts with the versatile, 3-axis configuration, which allows your camera to remain independent of support rotation for smooth video capture, free of vibration. It's also rain- and snow-proof, and you can mount it to anything, from helmets, to vehicles, to body harnesses. Plus, it comes with a wireless joystick remote for control at a distance. If it's not the best, it's certainly close.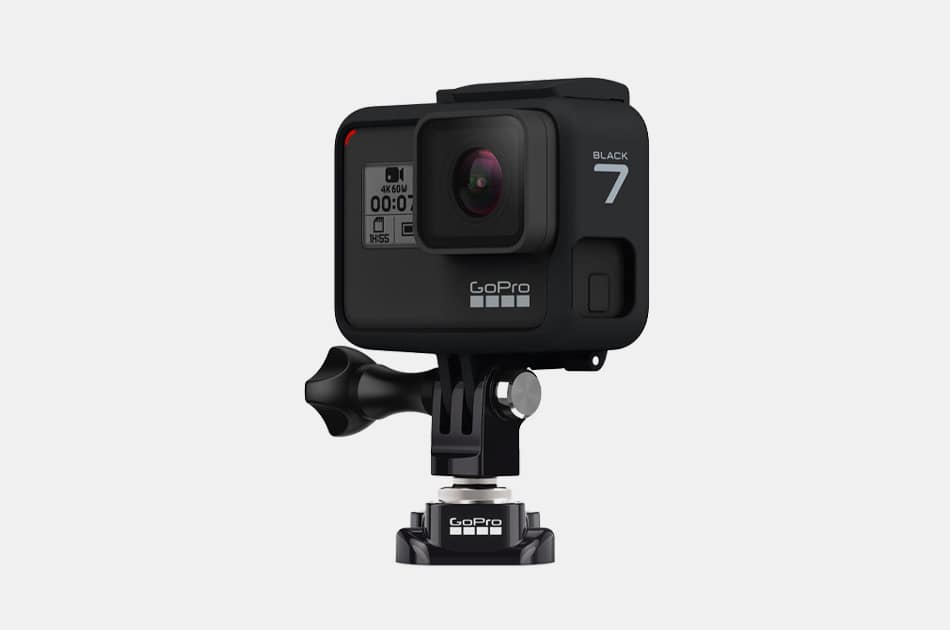 GoPro Swivel Mount
When you're just starting out with your GoPro adventures, you might think a static shot is good enough. Over time, however, you're probably going to realize that it makes sense to add swivel functionality to your mount so you don't have to fuss with the hardware in order to change your POV. This easy-to-use swivel mount from GoPro solves your problems with 360-degree positioning and a hardy mounting buckle to keep your camera firmly in the mount.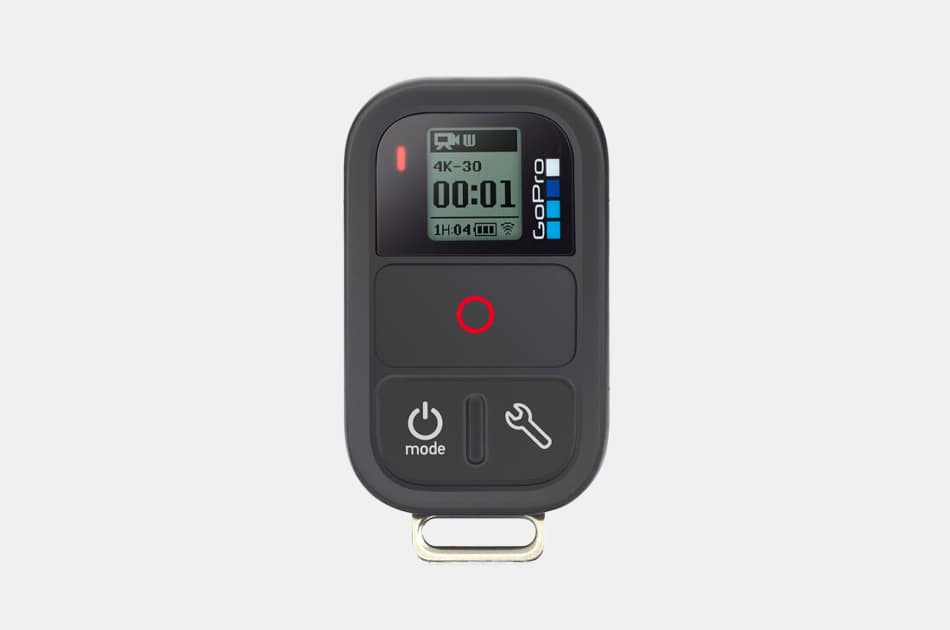 GoPro Smart Remote
You're not always going to have your GoPro Hero7 mounted to your body, your gear, or your vehicle. In some cases, you'll want to operate it remotely, like if you're doing an aerial fly-over with your drone, or if you simply need your hands relatively free for other purposes. This Smart Remote offers a simple solution, thanks to convenient waterproof casing (up to 33 feet or 10m) and a 600-foot (180m) range. Control power, settings, and start/stop recording with three easy buttons, and add HiLight Tags for later.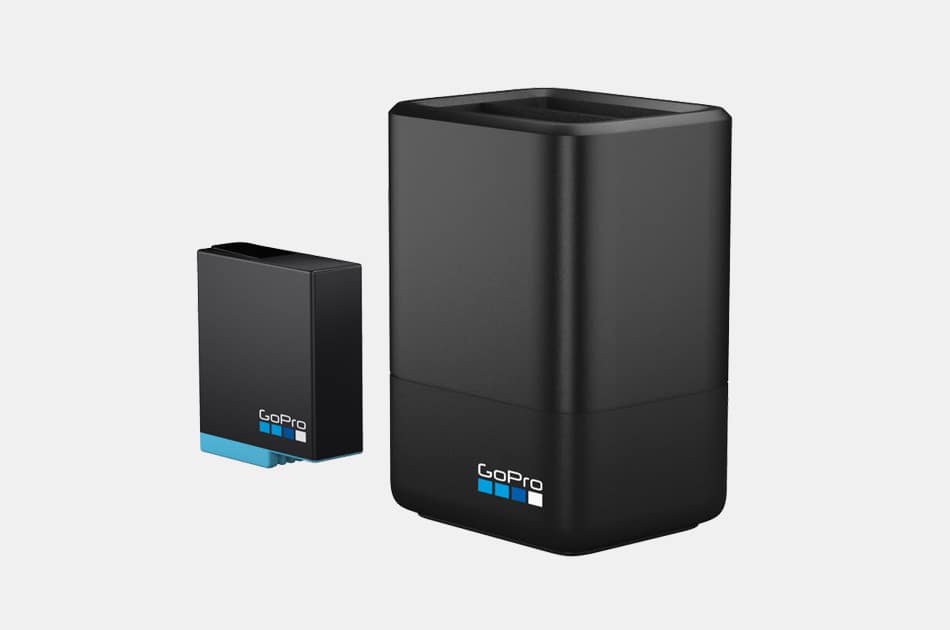 Dual Battery Charger + Battery
Is there anything worse than making your way to pristine wilderness, spotting some exotic animal from the endangered species list just feet away from your location, and then realizing your GoPro is out of juice and can't capture the moment for your Insta followers? With the GoPro Dual Battery Charger, plus spare lithium ion battery, you'll never have this problem, thanks to USB functionality that conveniently charges two batteries at the same time, complete with independent charging status lights so you know which one to grab first.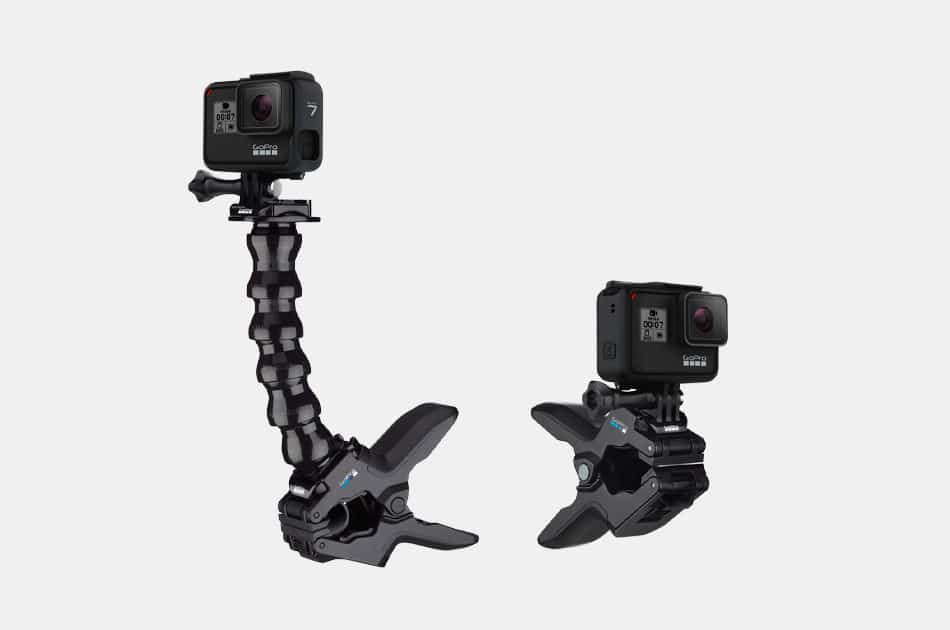 GoPro Jaws Flex Clamp
Not every GoPro Hero7 accessory needs to have 25 functions and a bucket full of bells and whistles. Sometimes you just need a minimalist solution that fulfills its singular purpose with aplomb. Enter the Jaws Flex Clamp, which is basically a low-profile, clamping mount that allows you to attach your camera to any surface that is 0.25-2 inches in diameter. There's also a removable, adjustable neck so you can get the perfect angle for every shot.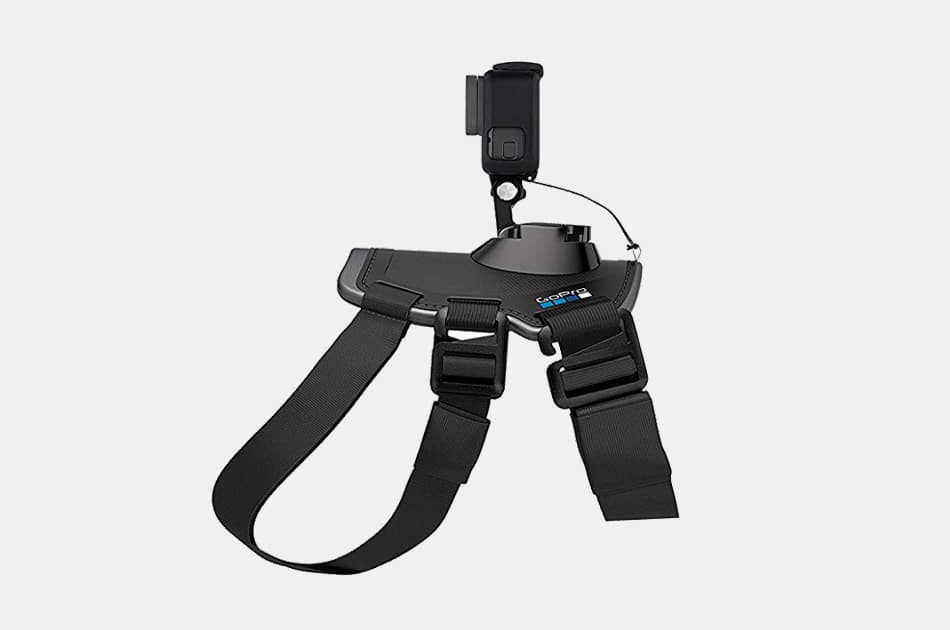 GoPro Fetch
If you've ever wanted to see the world from your best friend's vantage point, you'll be happy to hear that GoPro accessories aren't just for humans anymore. This harness for your puppy pal might not be the most comfortable, although it does come with some padding at adjustment points, but it will allow you to securely mount a camera on your dog's back and/or chest. Water friendly, washable, and adjustable for pooches from 15-120 pounds.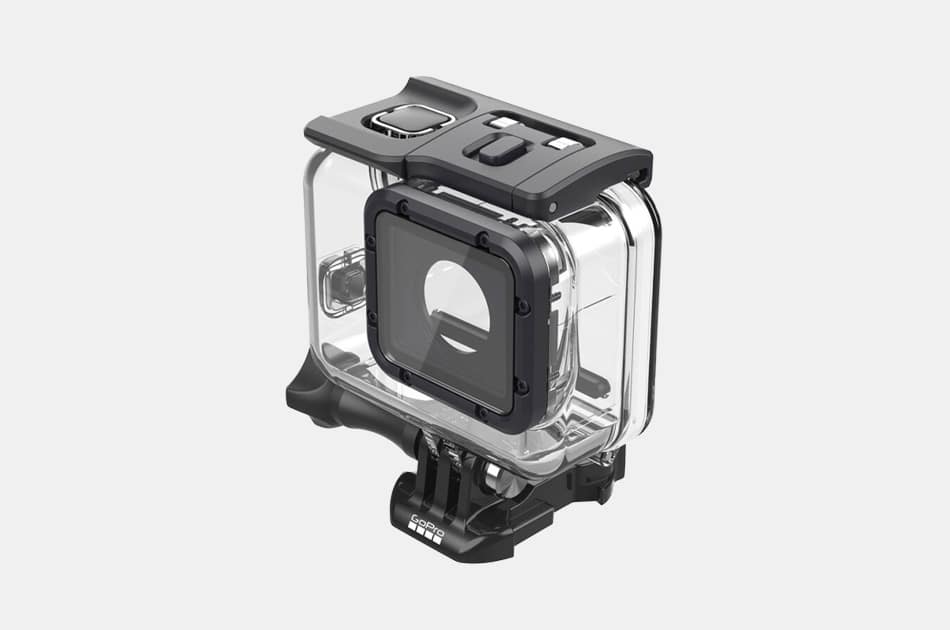 GoPro Super Suit
While GoPros are ostensibly designed to go anywhere you go, they are not actually waterproof, although some models come with a waterproof housing that means you can take them to a depth of, say, 30+ feet. If your underwater adventures demand more, it's time to add a Super Suit to your accessory pack. This handy casing is waterproof up to 196 feet (60m) and it includes two waterproof back doors for use with a GoPro Floaty.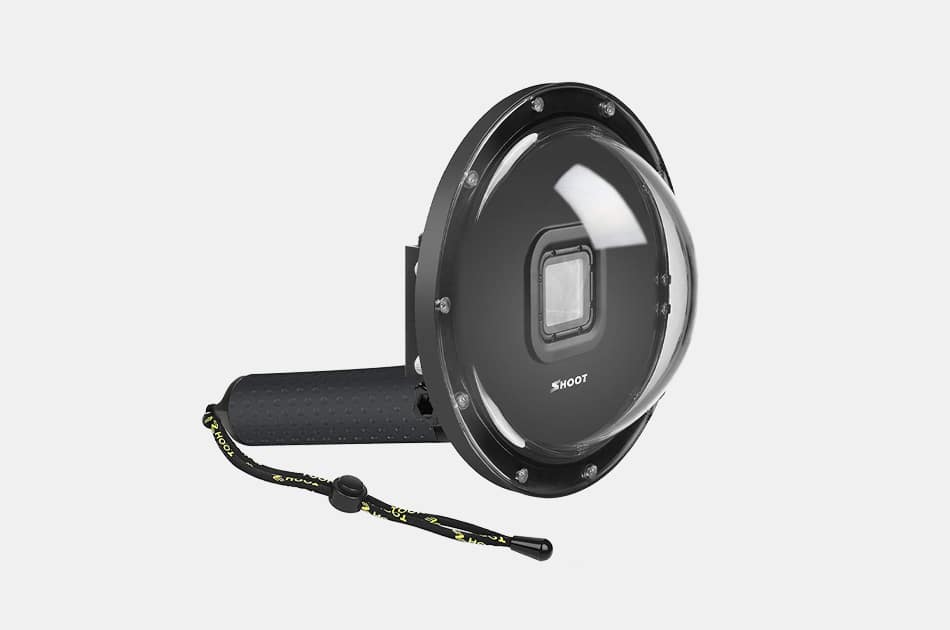 Shoot Diving Dome for GoPro
While GoPro offers underwater accessories for their cameras, there are a few third-party peripherals that could better suit your needs. Case in point, the SHOOT Diving Dome, which not only works great underwater (up to depths of 98 feet, or 30m), but also pushes the waterline away from the lens for 50/50 shots (half water, half air) at the waterline, a la Jaws. The dome can be fully disassembled for cleaning, so you always get a crystal-clear shot.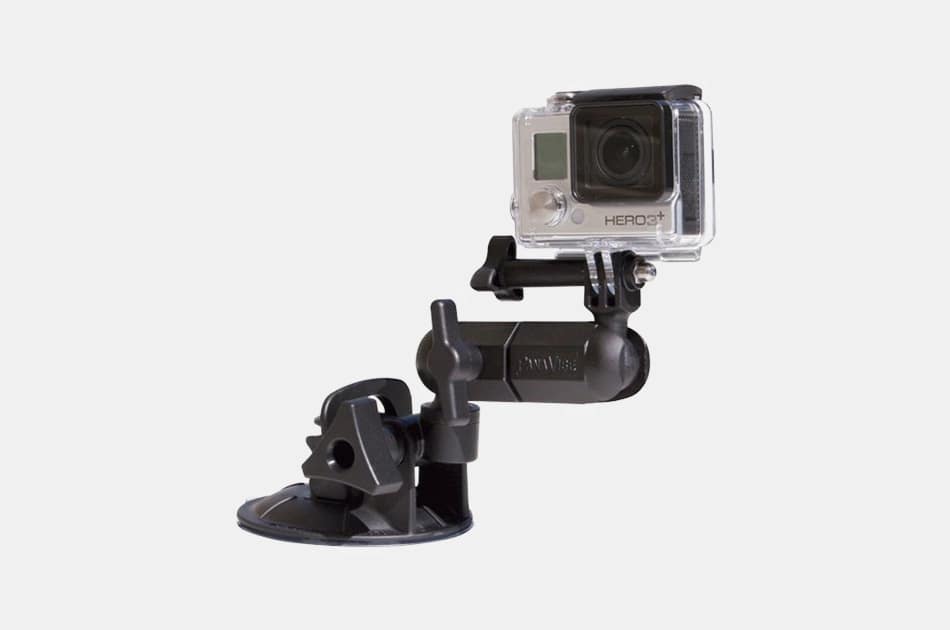 PanaVise ActionGrip 3-N-1 Suction Cup Camera Mount Kit
Not keen to scratch your fenders with a clamp mount? You might prefer a less aggressive means of attaching your GoPro to a motorcycle or car, such as this suction cup mount, complete with a slew of hardware that allows for low-profile, full range of motion, easy adjustments, and more. Lightweight, aluminum components and custom engineered composites offer secure grip that won't slip off hoods or helmets. Add the GoPro 3-axis adapter for endless adjustability.
TurnsPro Time Lapse 360 Camera Mount
You've hiked to the top of a peak and set up your camp just in time to capture the beautiful panorama at sunset, as golden rays skate over the clouds. The only thing that could ruin the majesty of your shot is the jittery, sick-making jiggle of a handheld camera. Never fear, TurnsPro is here with a rotating mount that allows you to capture silky smooth time-lapse, panoramic video so you can display your 360-degree view in all its glory.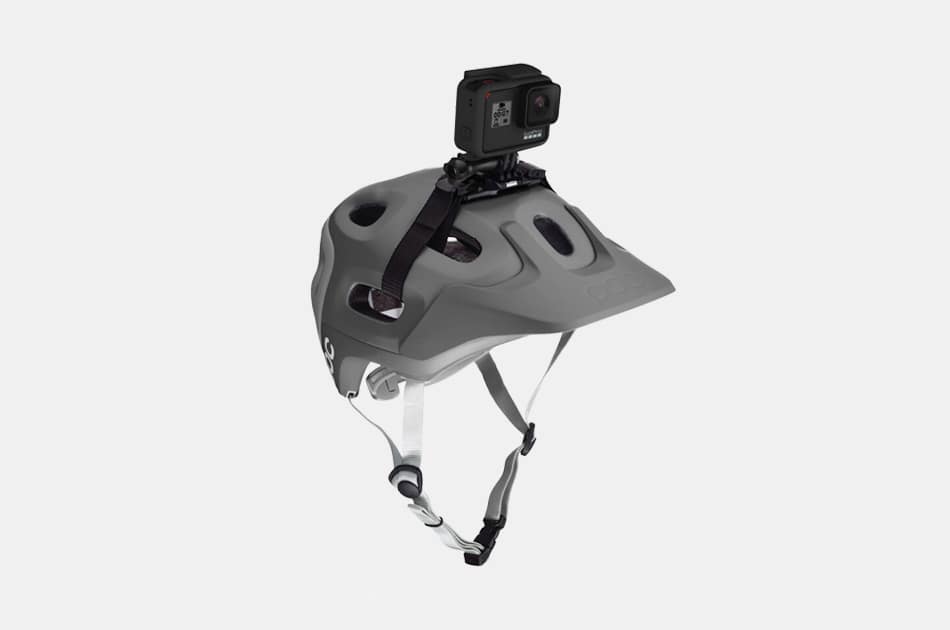 GoPro Vented Helmet Strap Mount
If you're the untrusting sort, there's no way you can rely on a suction cup mount for your helmet, but neither do you want to scratch up your head protection with a heavy clamp. There is a third (and possibly superior) option, thanks to this strap that mounts to vented helmets the same way you'd tie a mattress to the top of your car, by running rope through the open windows. One size fits all helmets and the strap is easy to adjust for quick mounting.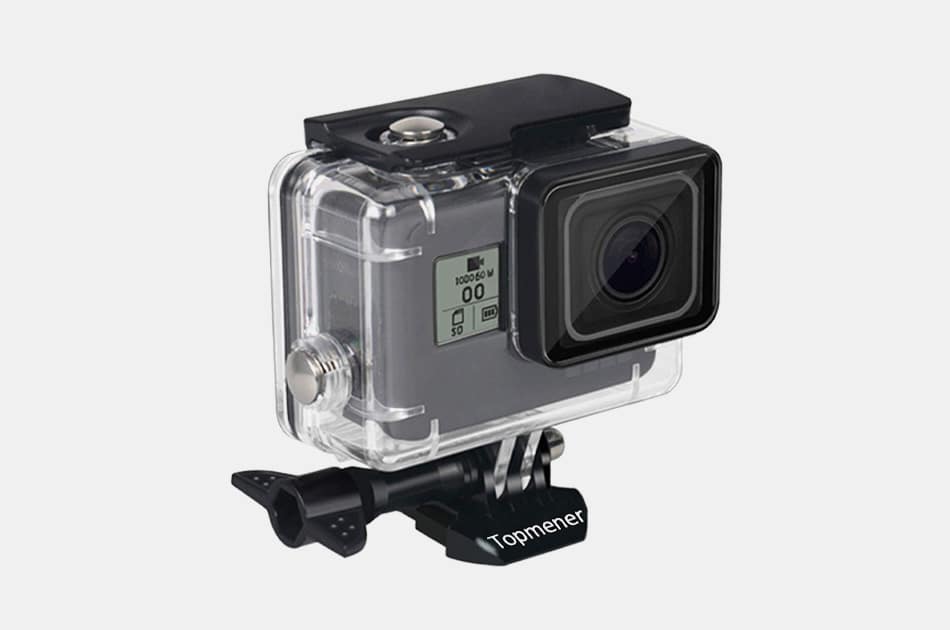 Topmener Waterproof Case for GoPro Hero 7
What makes this third-party waterproof case better than its branded GoPro counterpart? Although it comes with added accessories, like an anti-fog insert, and it's shockproof and resistant to wear and corrosion (important features for saltwater use), it only goes to a depth of 147 feet (45m), while the GoPro Super Suit Housing will follow you to 196 feet (60m). It is, however, a steal, at a price near $14 (as opposed to $49.99 for GoPro's version).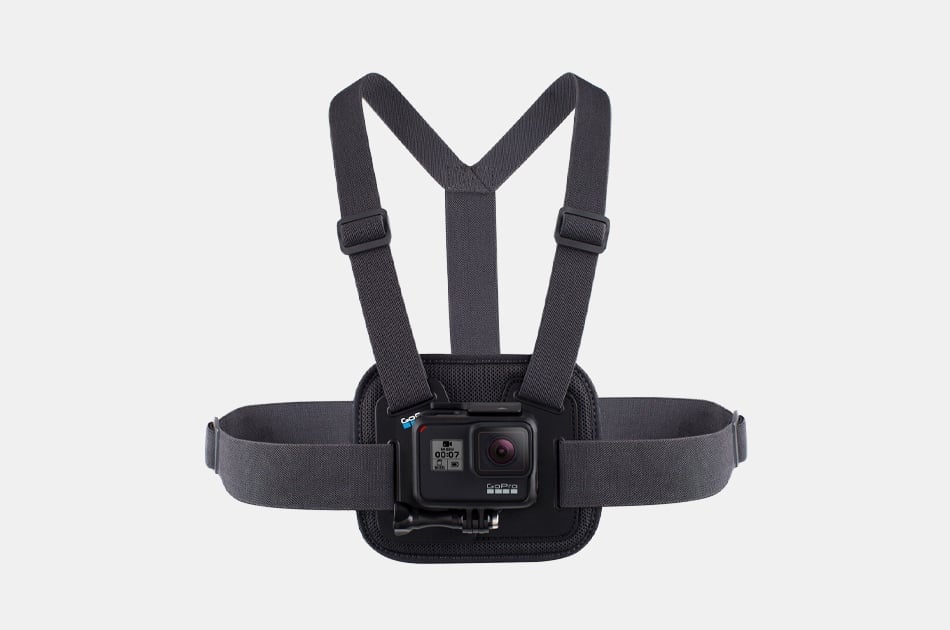 GoPro Chesty Performance Chest Mount
Your dog isn't the only one who can wear a chest-mounted camera courtesy of a harness, as the aptly-named Chesty proves. Lightweight, padded, and flexible, this human harness is comfortable and breathable. It's designed to fit a wide range of body types or cinch tight over bulky winter jackets, so you can wear it for a wide variety of activities, from hitting an MX course to carving black diamond runs. Add protective housing for wet environments.
Kupton Screen Protector for GoPro Hero7
Not a big fan of bulky casings that nullify your low-profile mounts or fog up at inopportune moments, ruining meticulously planned action sequences? You don't necessarily want to risk the safety of your GoPro when using it during active pursuits, but neither do you appreciate the bulk of protective casings. The answer is a tempered glass protective film that is easily placed on lenses and screens to prevent impact damage. Proper placement is a must to avoid dust and bubbles trapped by the film.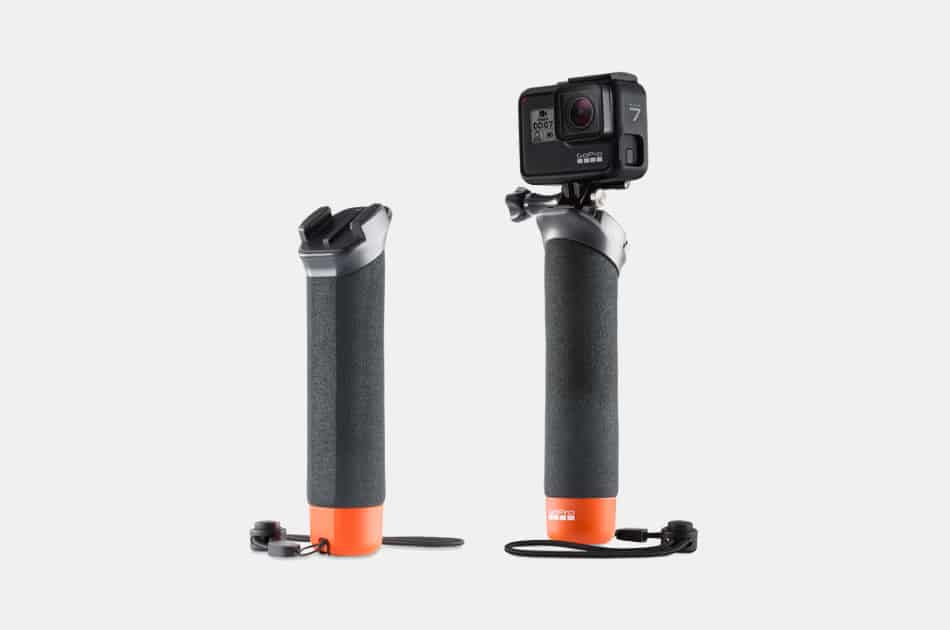 GoPro Handler Floating Hand Grip
The problem with many stick accessories for cameras is that they're not designed for underwater use. The slick materials can easily slip in your wet grip, whether you're in the ocean or your hands get sweaty. The Handler solves this problem with an extra grippy surface. It even floats, with a bright orange end that makes it easy to spot, so if you get bowled over by a wave and let go of your camera, you'll find it in a flash.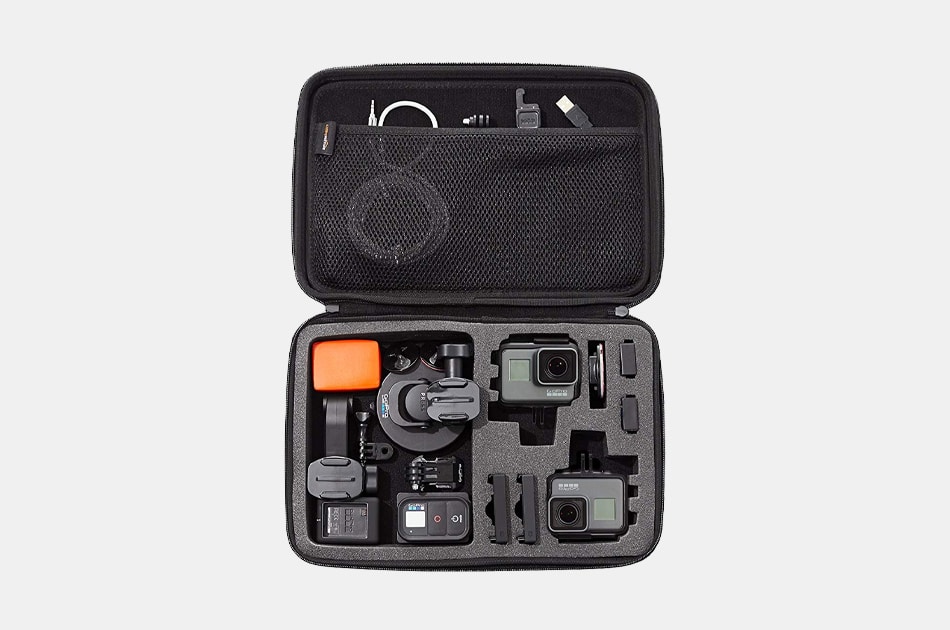 AmazonBasics Carrying Case for GoPro
A GoPro on its own can provide untold opportunities to capture incredible action footage, but when you pair it with an ever-growing collection of accessories, you'll gain protection, convenience, and the ability to truly take your camera anywhere. Of course, you now have to tote a gaggle of accessories, and the best way to do it is with this nifty carrying case with padding and slots for your many backup batteries, mounts, casings, hand grips, and more.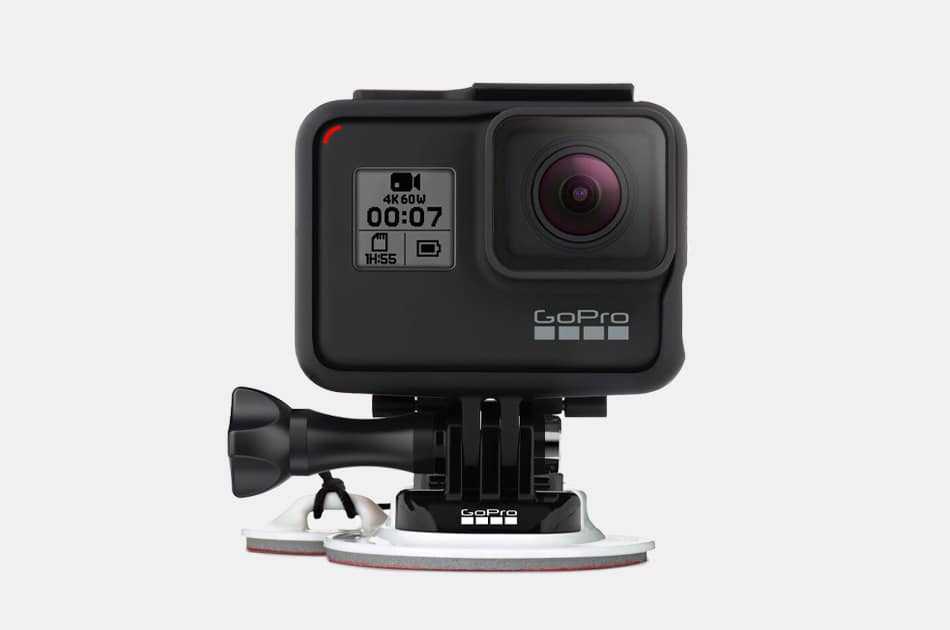 GoPro Surfboard Mount
Sure, it's nice to have someone on the shoreline capturing establishing shots of you dropping into a pipe, but if you're into creating videos of your surf adventures, you definitely want those high-octane close-ups to show off your form, your totally ripped abs, and the money shot of you in the middle of a sweet barrel ride. This surfboard mount (also suitable for boats, kayaks, and more) attaches with maximum strength 3M adhesive anchors so you know it will stay put.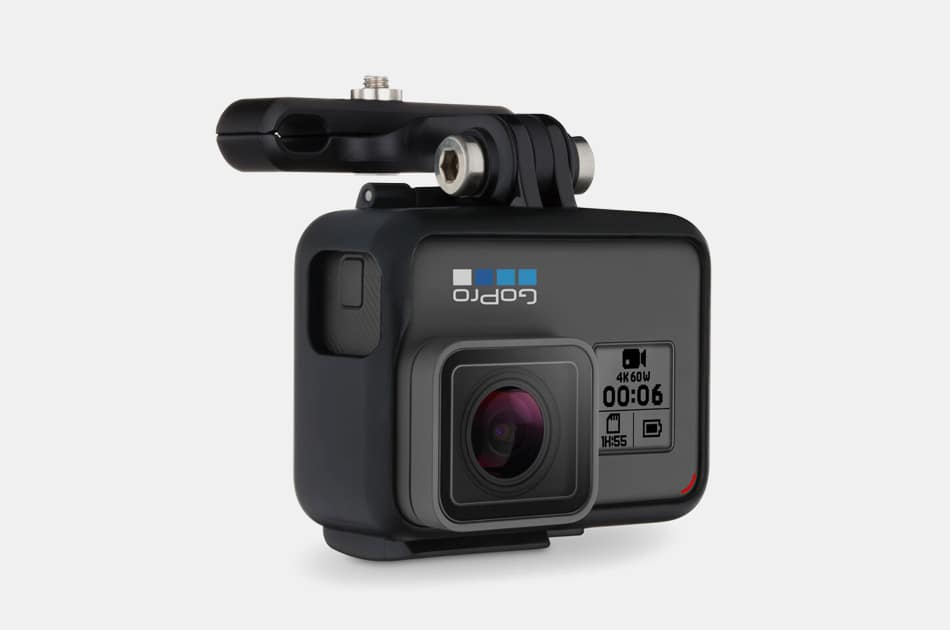 Pro Bike Seat Rail Mount
Mounts for specific vehicles and sports gear are all the rage, so even if you already have some generic mounts, you might want to look into this branded mount specifically designed to attach to your bike seat and capture the rear view while you ride. If all your videos are missing is the shot of competitors eating your dust, this lightweight, aluminum mount with two clamps for stability and discreet, under-seat positioning is a must-have accessory.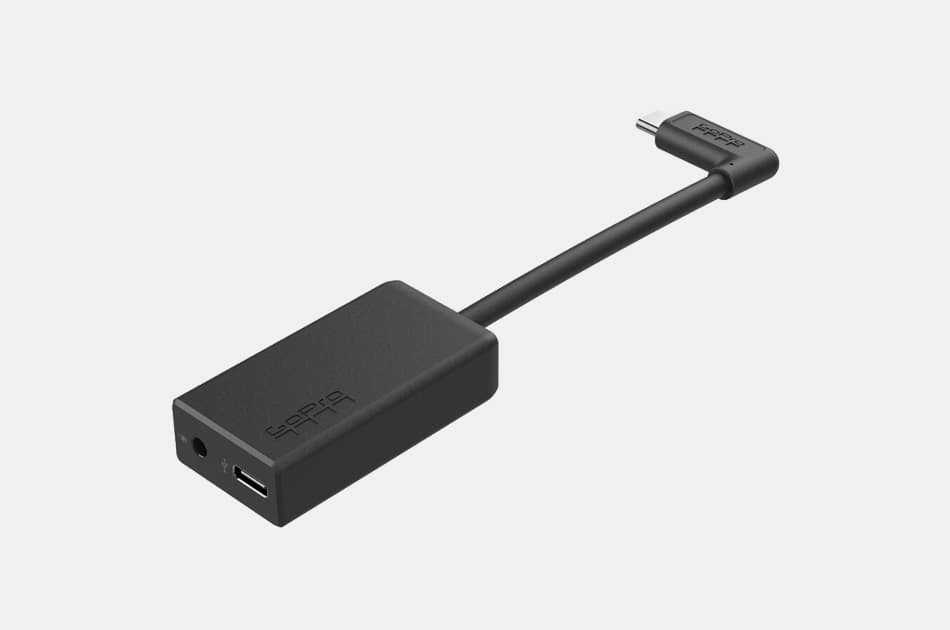 GoPro 3.5mm Mic Adapter
For such tiny cameras, GoPros have certainly redefined the action video marketplace with incredible picture quality. On the sound front, not so impressive. Yes, they come with microphones, but they're far from professional. If you crave quality sound to go with your awesome video, you might want to add this Pro 3.5 Mic (external) Adapter for pro-level audio capture that catches every whoop, holler, and ecstatic scream as you dive from an airplane or jump 50 cars like Evel Knievel.
Disclosure: Clicking on these links and making a purchase may earn us a small referral fee, at no extra cost to you. Learn more here.
freestar.config.enabled_slots.push({ placementName: "gearmoose_leaderboard_btf", slotId: "gearmoose_leaderboard_btf" });