15 Grooming Gifts For Men
Schedules are packed, and mornings are rushed. The fact that many have time for a morning grooming ritual at all is nothing short of a miracle. With the right grooming essentials at one's disposal, however, and only a few minutes to spare each morning, proper grooming habits can become a reality.
Help bring the grooming kits of your family and friends back up to par with this curated list of our 15 favorite grooming gifts for men. They — and those around them — will thank you.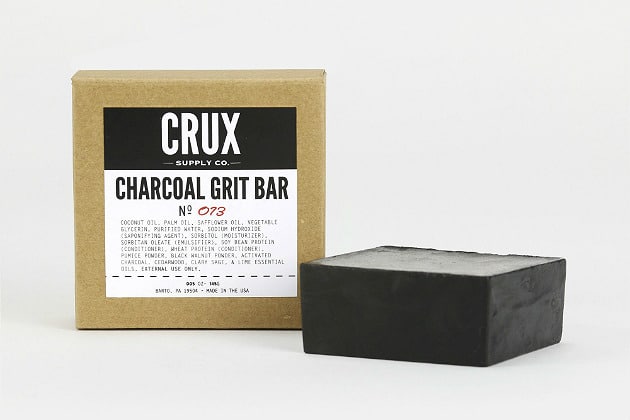 Crux Supply Charcoal Grit Bar
Chances are, the guy on your list might not be thinking about how often he washes his face. If that's the case, then he needs the Charcoal Grit Bar, a handy bar made for daily use that blends exfoliating properties with what the brand calls the toxin-busting properties of charcoal. This is a grooming gift he'll surely welcome. – Shop Now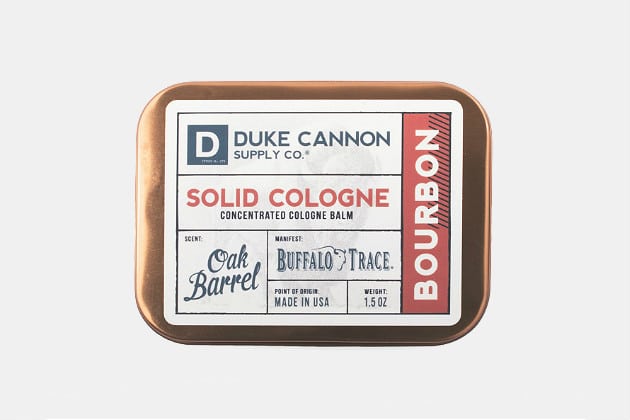 Duke Cannon Solid Cologne – Bourbon
If there's one thing we can count on in the world of men's grooming, it's that Duke Cannon will deliver on some of the best grooming gifts for men, no questions asked. The brand stocks an innovative array of pleasing, rugged and masculine soaps, hard-working beard oils and perhaps some of the best (and most unique) solid cologne on the market. – Shop Now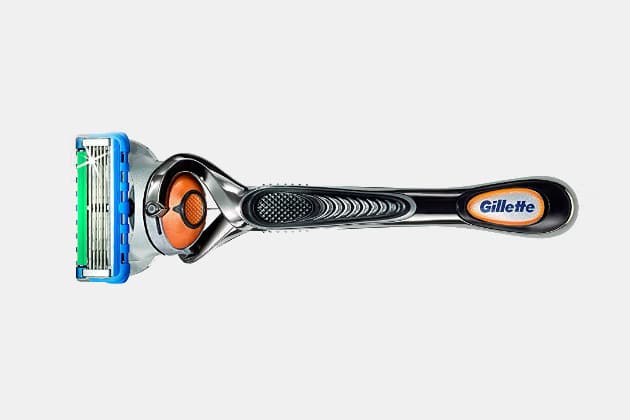 Gillette Fusion5 ProGlide Razor
We value the consistency and innovative design that Gillette always brings to the table, and we think you'll feel the same way — or at least, the guy getting this gift will agree. Designed to deliver an exceptionally smooth and comfortable shave, Gillette can really do no wrong when it comes to making essential grooming gear — and essential gifts for the man who could use a better shave. – Shop Now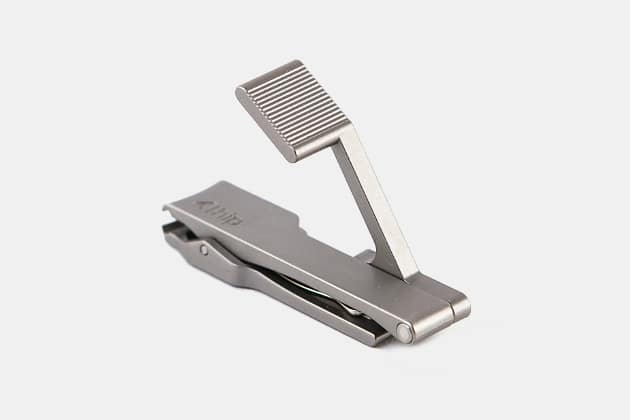 Klhip Ultimate Clipper
Again, we talk all the time about the small touches that make a big difference in the way of a daily grooming routine. We'd bet anything that the guys on your list feel the same way — yet, those are sometimes the most overlooked details. Clean, trimmed nails are possible thanks to the Klhip Ultimate Chipper. – Shop Now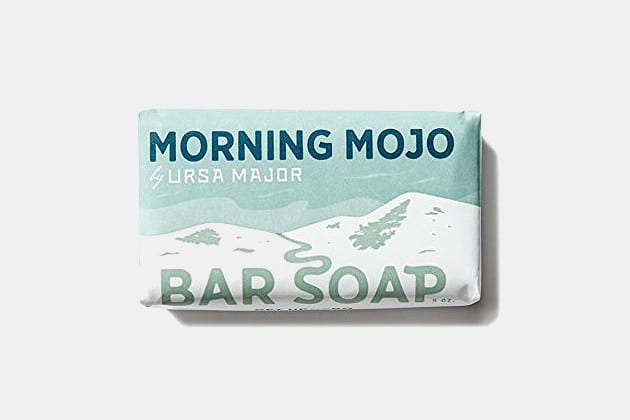 Ursa Major Morning Mojo Bar Soap
Maybe, like James Bond himself, you know someone who loves to start their day with an ice-cold shower. We're not sure we can get behind that logic, but we do agree that a refreshing, well-crafed soap like the Morning Mojo Bar Soap from Ursa Major is worth having in the shower. It's made with a gritty texture to exfoliate, and it's also 100 percent naturally derived. We suggest gifting one for someone else, and picking up one for yourself. – Shop Now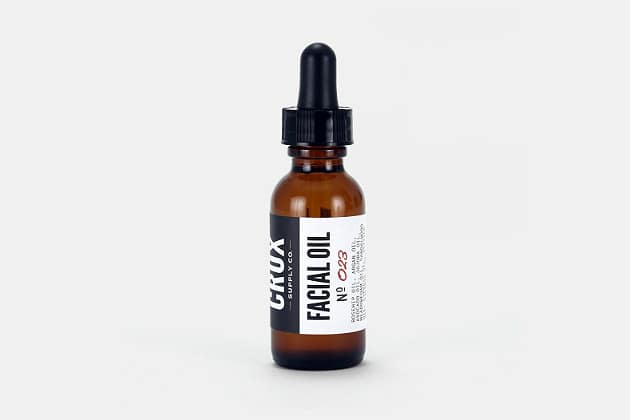 Crux Supply Facial Oil
If you hadn't figured it out by now, we're all for gifting grooming essentials that the guy on your list might not think to get for himself.Like the well-made Crux Supply Facial Oil. This blend of natural oils hydrates and brightens your complexion using cypress essential oils and sandalwood essential oils, among others. It's a nicely priced, nice-to-have gift every guy can use. – Shop Now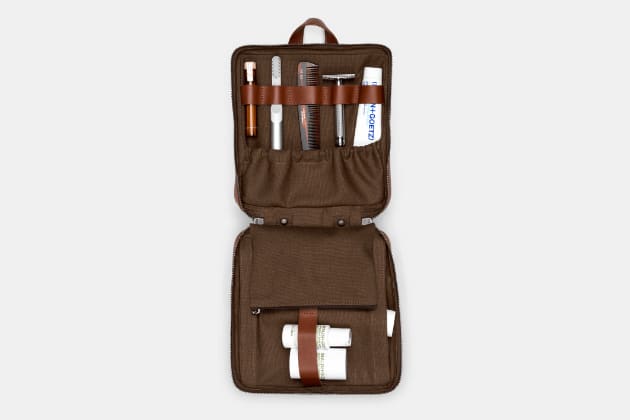 This Is Ground Ritual Wash Kit
The next frontier in grooming essentials — and grooming gifting, at least this season? The Ritual Wash Kit from This Is Ground, the latest must-have from these purveyors of rugged, refined everyday carry gear. The Ritual Wash Kit is extremely easy to transport for the guy on the go, with the ability to hang up or lay flat while keeping your men's grooming gear in prime condition. – Shop Now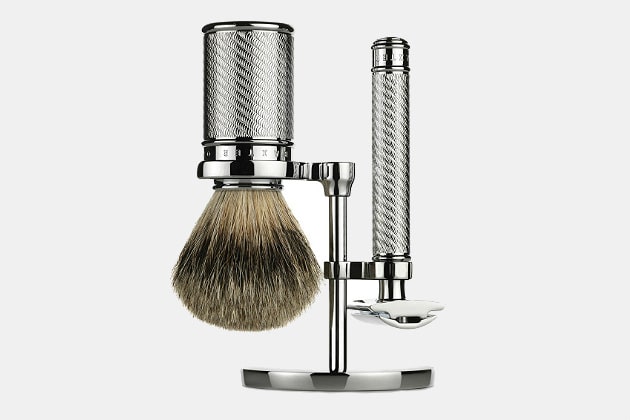 Baxter Of California Safety Razor Set
We think our gift guide has all the men's grooming gifts covered that you could possibly need — yes, even for the man who values the tradition of an old-school safety razor. Baxter of California makes premium medicine cabinet staples like excellent shaving cream, and this handsome shaving set (complete with a badger hair brush, a stand and the razor itself) is worthy of gifting to your father-in-law or grandfather. – Shop Now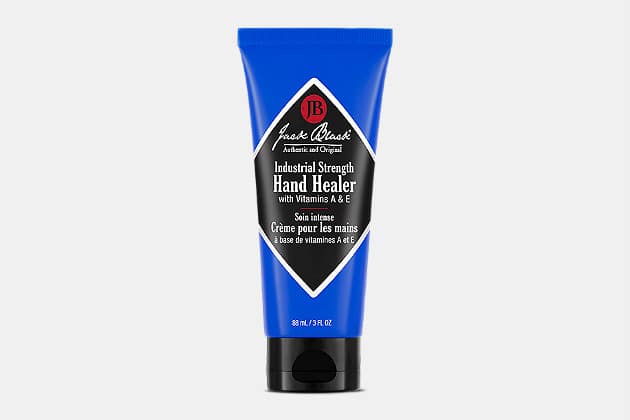 Jack Black Industrial Strength Hand Healer
Know a guy who spends hours in the cold winter air at the shop or in the garage? The Jack Black Industrial Strength Hand Healer is a well-considered addition to your "to-buy" list this holiday season, and a nice gift to give that can be used for every single day. Again, consider the Industrial Strength Hand Healer from Jack Black a solid stocking stuffer option (and certainly one of the best men's grooming gifts). – Shop Now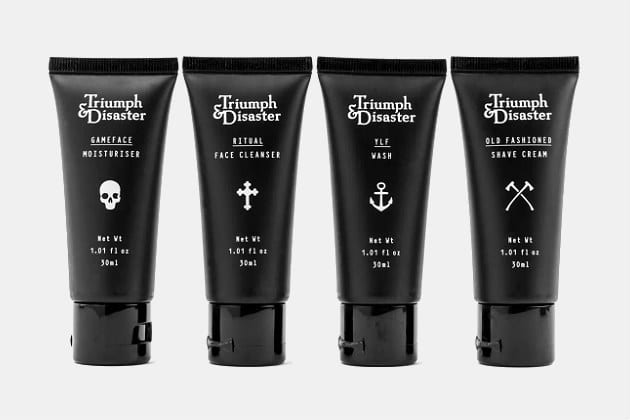 Triumph & Disaster On The Road Kit
It's helpful to give a gift the guys in your life will actually use and appreciate. It's even more helpful when that gift comes from Triumph & Disaster, and just so happens to be one of the best men's grooming gifts. We're talking about the On The Road Kit, featuring everything from moisturizer to face wash to shaving cream. Even better? The packaging is bold and masculine — he won't misplace it in his toiletries kit. – Shop Now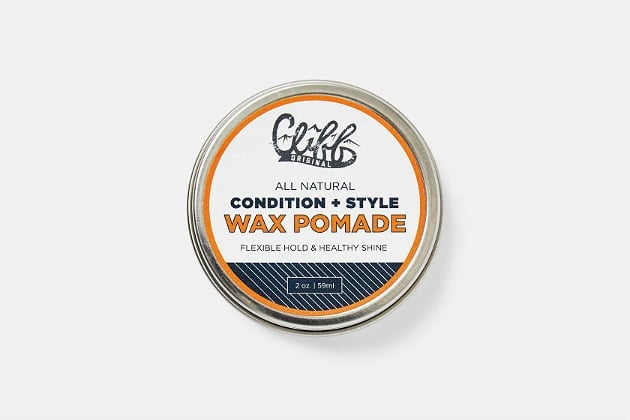 Cliff Original Wax Pomade
With a flexible hold, diminutive packaging and the type of quality you don't often find in a pomade these days, the Cliff Original Wax Pomade is the perfect gift for the guy who values styling a great 'do on the daily. Made for the man with a pompadour or a shorter, spiky cut, this pomade is but one of the many grooming gifts you should buy the handsome fella (besides yourself) on your list. – Shop Now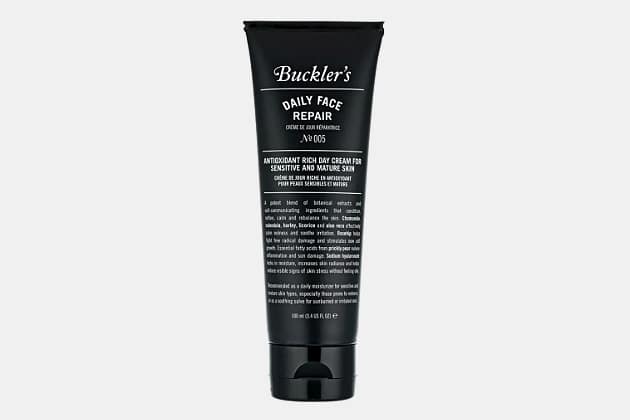 Buckler's Daily Face Repair
As the temperatures outside drop to frigid levels and rain turns to sleet, we recommend protecting your face from the havoc that winter can wreak with Buckler's Daily face repair. Not only is it a paraben-free everyday face moisturizer, it's also specifically made to soothe already-irritated skin, increase radiance, and reduce the visible signs of stress thanks to a proprietary blend of oils, botanical extracts, and essential fatty acids. – Shop Now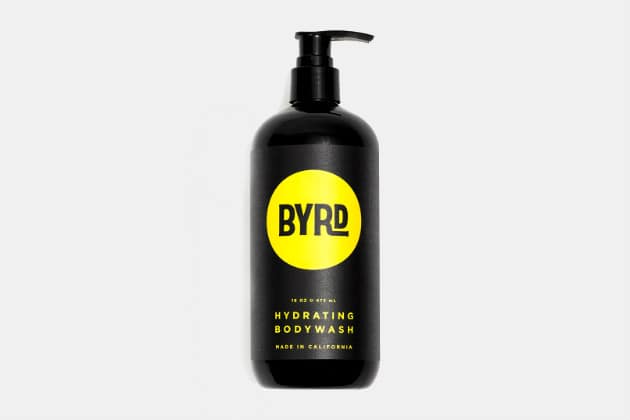 Byrd Hydrating Body Wash
Sometimes it's about more than just washing up, it's about how you feel when you climb out of the shower. This men's body wash from Byrd wants to make you feel like you just swam out of the ocean. In California. After surfing. In the 60s. A pretty specific feeling they're going for, but it's one we don't see too many people minding. Full of ocean-derived and -inspired things like sea salt, red algae and kelp, Byrd Hydrating body wash cleans your skin without stripping it. If you can't go to the ocean, let it come to you. – Shop Now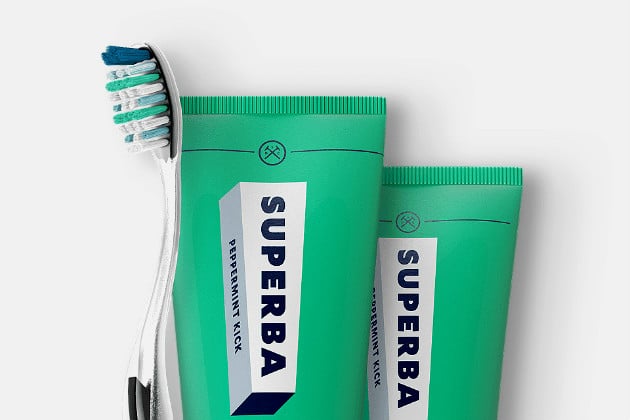 Superba By DSC
Superba! by Dollar Shave Club may be the perfect gift for the orally-fixated friend on your shopping list thanks to zesty, Peppermint Kick Gel Toothpaste. Described as a "roundhouse kick to the mouth", this is one kick in the teeth that delivers breath-freshening, enamel-strengthening, cavity-preventing cleanliness, not to mention whitening power and a not-to-subtle tingle. – Shop Now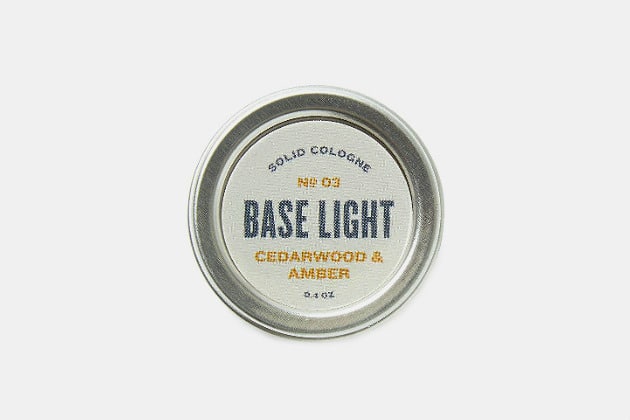 Base Light Solid Cologne
With a rich Cedarwood and Amber scent, plus a more-than-agreeable price tag (just $20), we think the Base Light Solid Cologne is a terrific gift to give the refined man who wants to add a little something extra to his grooming routine. It's also made in the USA, making it the sort of throwback-type gift anyone on your list can appreciate (and use on the daily). – Shop Now
Disclosure: Clicking on these links and making a purchase may earn us a small referral fee, at no extra cost to you. Learn more here.
freestar.config.enabled_slots.push({ placementName: "gearmoose_leaderboard_btf", slotId: "gearmoose_leaderboard_btf" });