30 Best Horror Movies On Netflix
Philosophers and scientists have tried to figure out why we like scary movies. And there are as many reasons as there are scary movies: because they make us face fears, because they explore the nature of evil, because they distract us from real horrors like paying rent and waking up on a Monday morning. So with Halloween coming up, we thought a good list of horror movies you can stream on Netflix tonight would be in order.
Here are the 30 best horror movies Netflix is streaming right now. You'll find classics and a whole bunch of flicks made in the last ten years — each one continuing to refine and perfect the genre with jump scares, disturbing gore, and tension-fueled fear.
We found comedy horrors, truly entertaining foreign horrors, and good old fashioned ghost movies. There's little or no reason to wonder why we love horror, the point is just to darken the room, push the rightward-facing arrow and prepare to get scared.
– Classic and Retro Horror –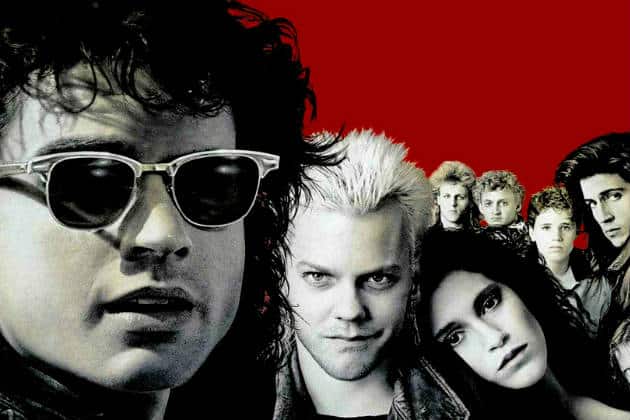 The Lost Boys (1987)
Step back in time to an era when the vampire genre hadn't been done to death (yet). About a family new to a California beach town, The Lost Boys stars the 80s two Coreys and entertainingly mixes comedy with a decent amount of scares as the boys battle a local vampire gang. – Watch It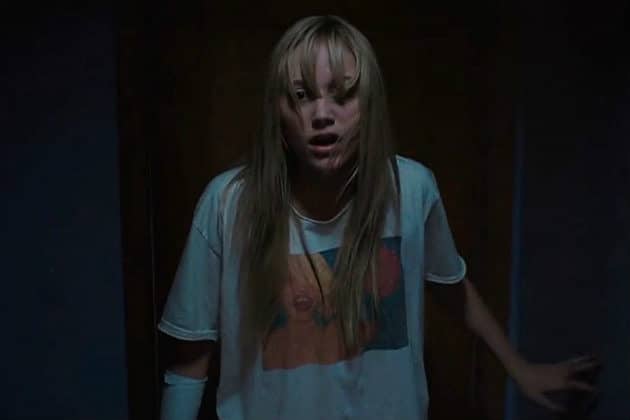 It Follows (2014)
Pulling from classic John Carpenter, elements of The Ring, and even a bit of The Shining, this lo-fi creep-fest will please fans of classic and new horror alike. A sexually-transmitted curse unleashes a deadly force that takes the form of any person who then slowly, relentlessly moves closer to its prey. – Watch It
Seven (1995)
While not a by-the-numbers horror film, Seven plays with disturbing images, a macabre subject, and an antagonist up there with the evilest of evil. A serial killer is picking the seven deadly sins as inspiration while two detectives try to find him before he kills again. – Watch It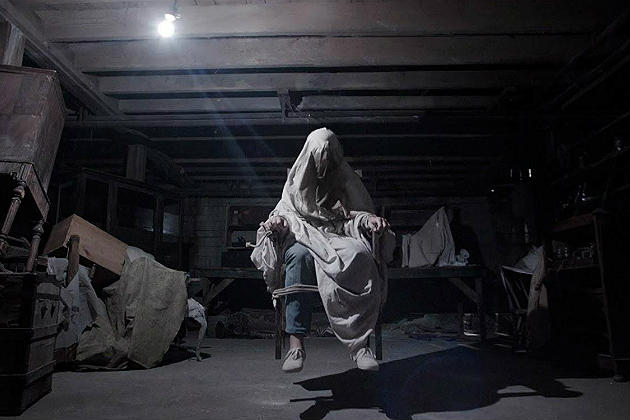 The Conjuring (2013)
When you like your horror with a blush of truth, The Conjuring will satisfy. Based on real-life paranormal investigators, this retro-flavored haunted house flick follows the investigators in 1971 as they try to help a family tormented by an evil presence in their farmhouse. – Watch It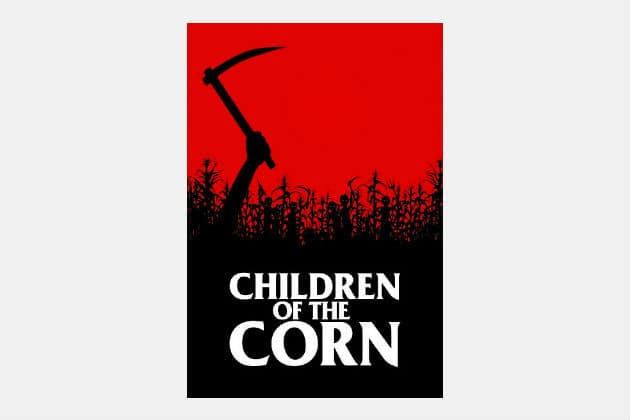 Children Of The Corn (1984)
Stephen King wrote a screenplay adapting his Children of the Corn novella but it got axed in favor of the far more violent script that was ultimately filmed. A couple stumbles upon a Nebraska town completely devoid of adults, and a cult of murderous children running the show. – Watch It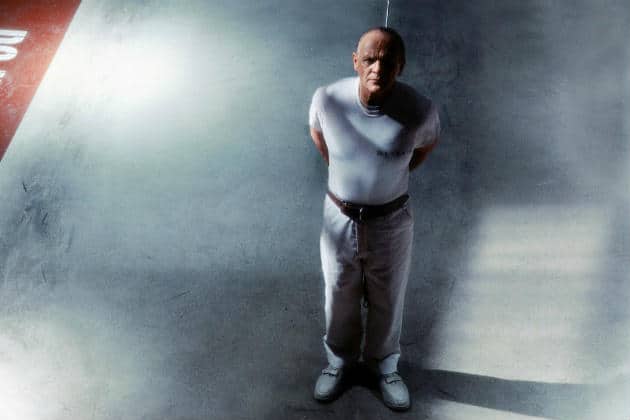 Red Dragon (2002)
Silence of the Lambs popped up on Netflix for a while in 2015 and didn't come back. Watch Red Dragon to see the first time Hannibal Lecter helped an FBI agent catch a killer, along with probably the most star-powered cast on our list (Hopkins, Norton, Keitel, Ralph Fiennes, and Philip Seymour Hoffman). – Watch It
– Extra Gory Horror –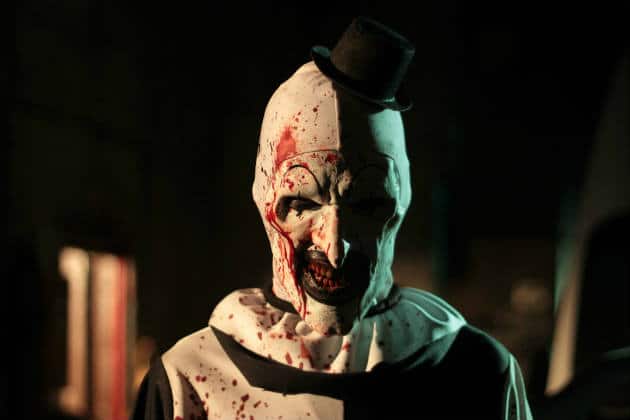 Terrifier (2017)
Bummed that the latest iteration of "It" isn't streaming on Netflix? Get your uber-creepy murderous clown fix with this nightmarish slasher flick. Terrifier centers on Art the Clown as he hunts and inventively slaughters his victims in a warehouse on Halloween night. – Watch It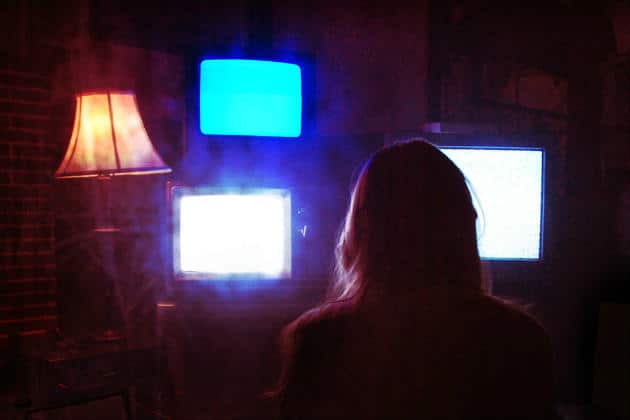 V/H/S/2 (2013)
Who better to put together a horror film than a website that had been discussing and judging them for a decade? The brainchild of Bloody Disgusting, the first V/H/S brought together horror filmmakers for an anthology, found-footage film of fear and gore. Round two on Netflix finds new directors and new terrors that fully satisfies hardcore horror fans. – Watch It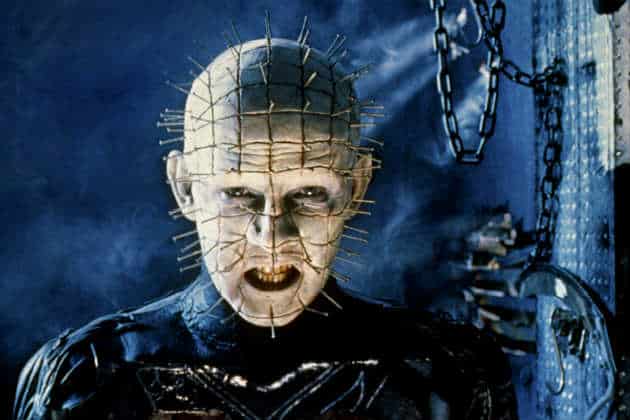 Hellraiser (1987)
The tenth film in the franchise, Hellraiser: Judgement came out this year. Watch the original movie on Netflix to see where thirty years of Pinhead terror all began…with a puzzle box that summons demons from a sadomasochistic nether-realm, and scenes of genuinely disturbing gore. – Watch It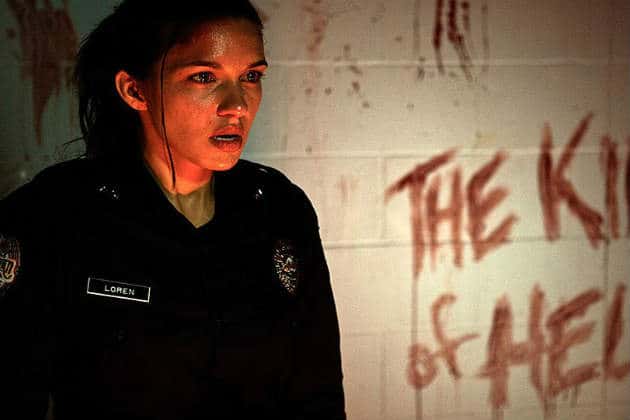 Last Shift (2015)
A rookie cop on her first assignment is tasked with watching over an empty and soon to be decommissioned police station until the hazmat team shows up. Suicidal satanic cults, hallucinations, and many things that go far more than bump in the night plague this police officer's Last Shift. – Watch It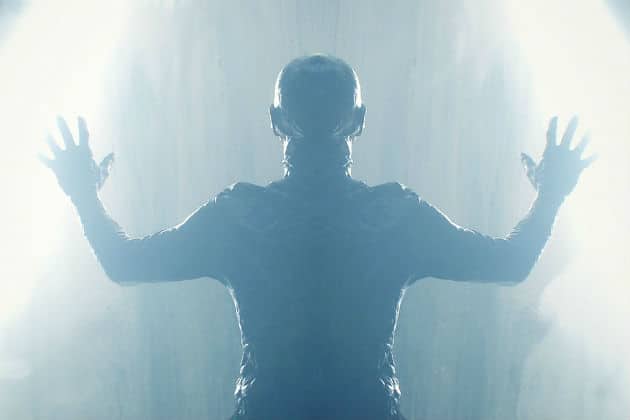 The Void (2016)
Do hospitals creep you out? This won't help. When a patrolman finds a bloodied man, he takes him to a nearby hospital that is running on a skeleton crew — and home to disturbing Lovecraftian creatures. With excellent, and gruesome, practical effects, The Void feels like a more gruesome 80s throwback. – Watch It
– Quiet Terror –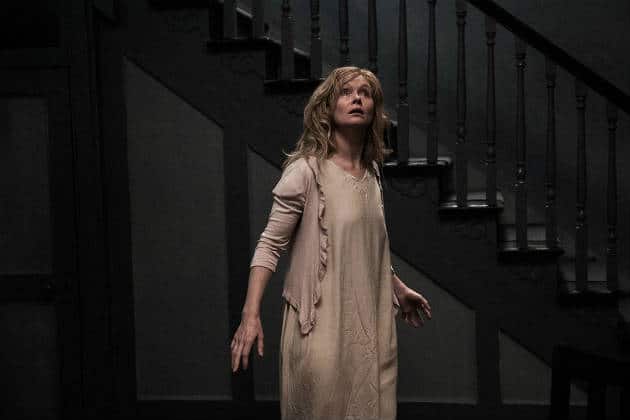 The Babadook (2014)
If you like slow-burn, atmospheric creepiness that steadily builds the psychological (and real) terror, stream the Babadook. The Australian film tells the story of a widow and her troubled son who is convinced a storybook boogeyman is after them — and he isn't wrong. – Watch It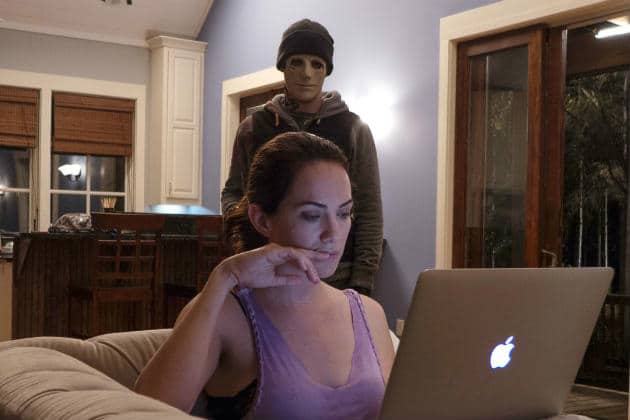 Hush (2016)
A remote location. A deaf woman. A masked killer — Hush is a white-knuckle cat and mouse with intelligent tweaks to the genre. Helming three films on our list, director Mike Flanagan is steadily becoming a master of the genre, with a horror series on Netflix out soon. – Watch It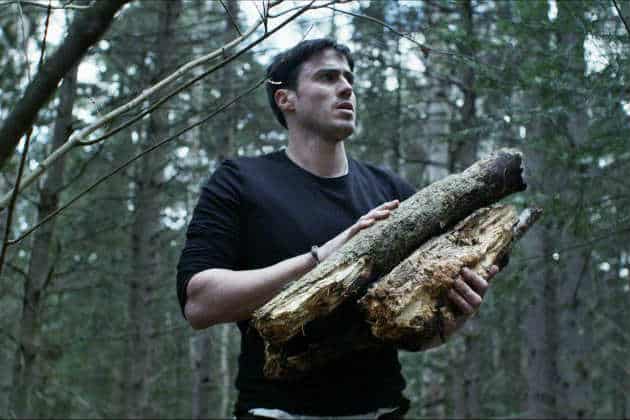 Backcountry (2015)
Backpackers, don't watch this. Check out our list of tents instead! Backcountry follows a couple on a camping trip who get lost and find themselves in the territory of a man-eating bear. Watch it for amazing scenery smack up against the raw anxiety (and bloodiness) of desperate survival. – Watch It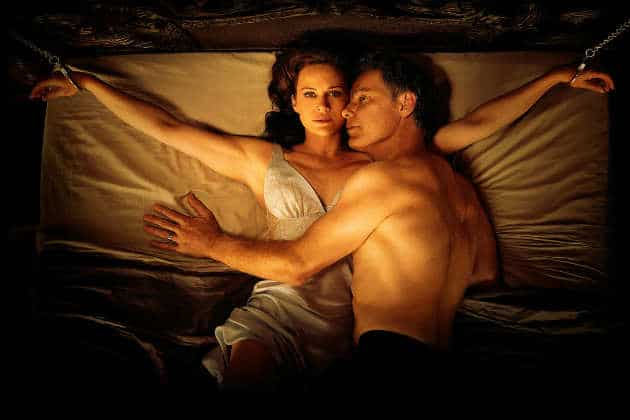 Gerald's Game (2017)
Based on the Stephen King book of the same name, this Netflix original tells the story of a couple trying to liven up their marriage with a little bondage. When the husband dies of a heart attack and his wife is still handcuffed to the bed, terrifying visions, both real and hallucinated, only add to the suspenseful, unsettling predicament. – Watch It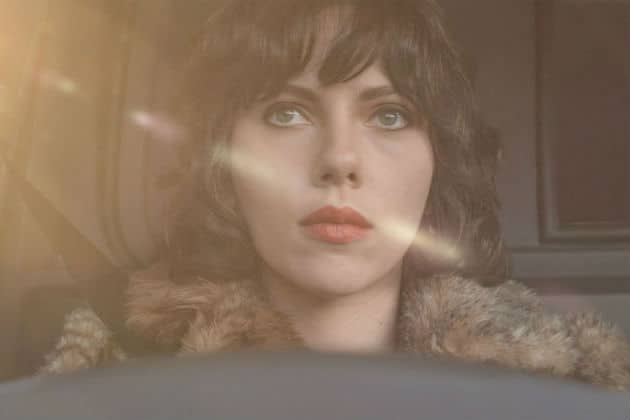 Under The Skin (2013)
When Scarlett Johansson asks you to go home with her, you say… no after watching this movie. Stylish and unsettling with a slow burn intensity, this arthouse film is about an alien who lures men back to her glossy black lair, where a silent substance consumes them. – Watch It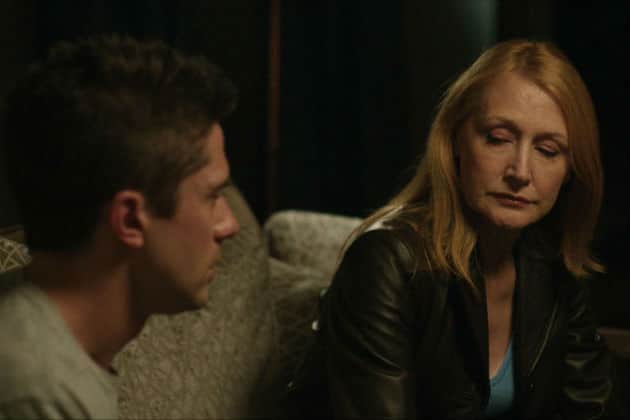 Delirium (2018)
Topher Grace stars as a man recently released from a mental institution living under a month-long house arrest in the eerie mansion his parents left him when they died. Contending with visions, visitations, and disturbing realizations about his family, he tries not to lose his mind before his thirty days are up. – Watch It
– Supernatural Horror –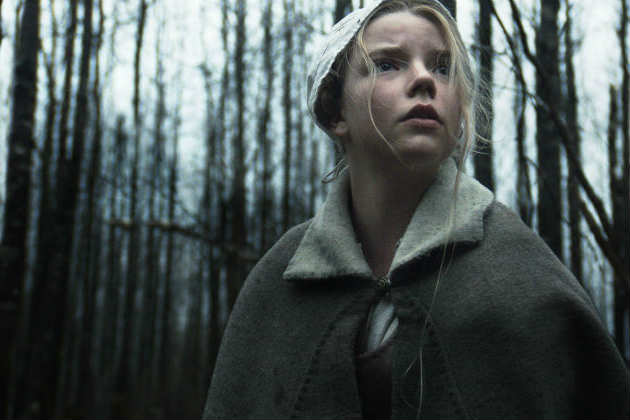 The Witch (2015)
A Puritan family is struggling to farm at the edge of the New England wilderness, just ten years after the Mayflower. When crops fail and the baby disappears, they can't help but believe darkness and evil are at work. The Witch will immerse you in the historical setting, and bury you in fear. – Watch It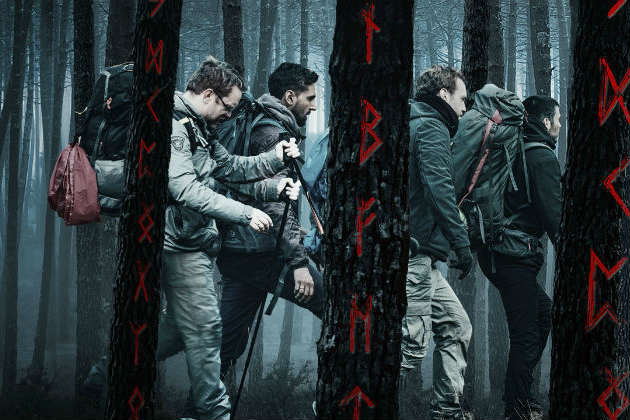 The Ritual (2017)
Four English lads set out on a hike in northern Sweden. When one twists his ankle, they decide to take a shortcut through the dense Scandinavian forest. There they encounter an ancient, mythological evil. Get your Blair Witch fix but prepare for a far more wicked final act. – Watch It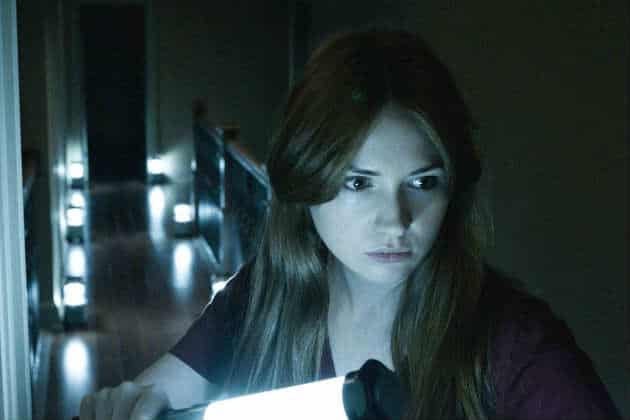 Oculus (2013)
A mirror with supernatural powers torments members of the family who brought it home. Told in parallel timelines, Oculus builds suspense, dishes out jumps and scares, all the while keeping you wondering what's real and what's the nightmarish influence of the mirror. – Watch It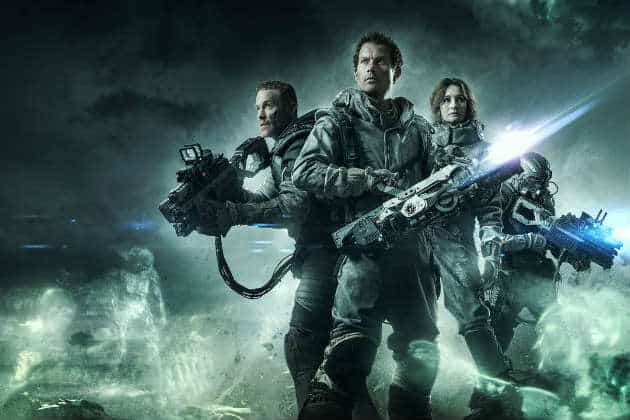 Spectral (2016)
In Spectral, you get a film that blends genres of sci-fi, horror, action and war movies. Its action and plot move quickly, with well-executed combat scenes featuring the unique combination of special ops soldiers taking on ghosts. – Watch It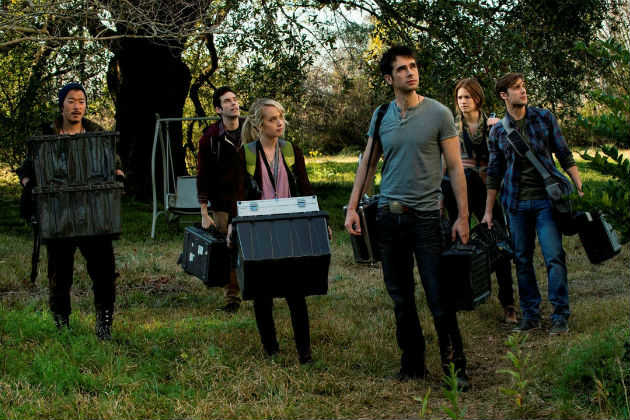 Demonic (2015)
A good old fashioned "summon the devil, then wish you hadn't" film, Demonic tells the story of five friends who enter a cursed house and perform a seance — which kills or vanishes all but one of them. When the police and a psychologist arrive to investigate, things only get worse. – Watch It
– Foreign Horror –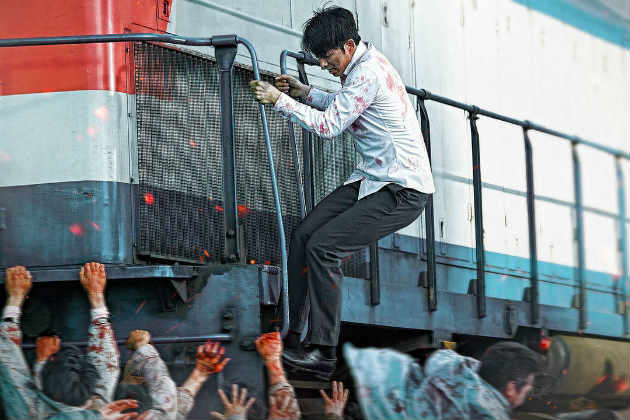 Train To Busan (2016)
Stream this bloodily entertaining South Korean zombie flick now on Netflix and you can say you saw it before the imminent remake. A group of train passengers fight the zombie outbreak, trying to stay alive long enough to reach the quarantined city of Busan. – Watch It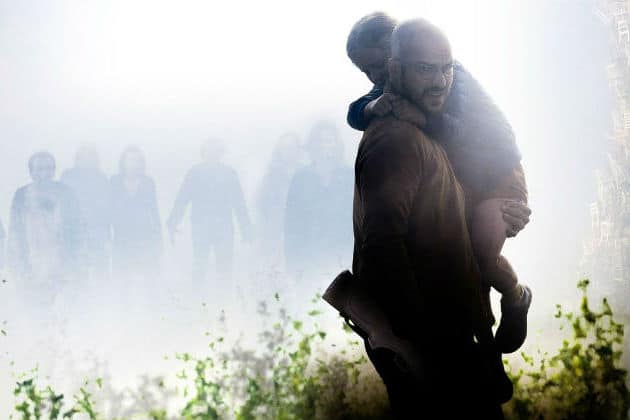 Ravenous (2017)
A French-Canadian entry into the zombie apocalypse landscape, the Netflix-streaming Ravenous follows the requisite band of survivors as they attempt to hide from, kill, and not get bitten by zombies with a penchant for sculpture-building. Touches of humor and a strong cast set this one apart from the hoard. – Watch It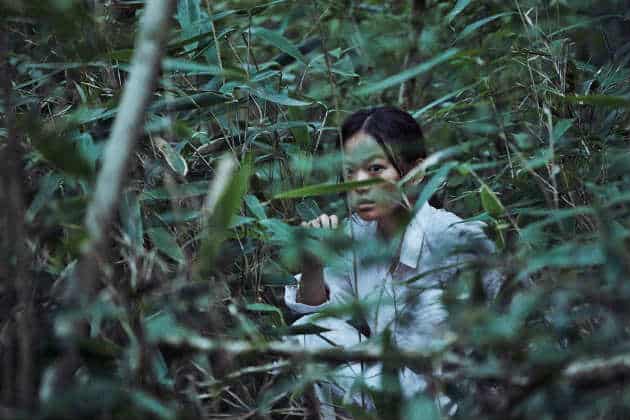 The Wailing (2016)
This South Korean demon-possession film combines dark comedy, mystery, crime drama and disturbing horror in a two-and-a-half-hour epic about a cop trying to solve the mystery of a sickness that turns the infected into violent murderers. Yes, a remake has been announced. – Watch It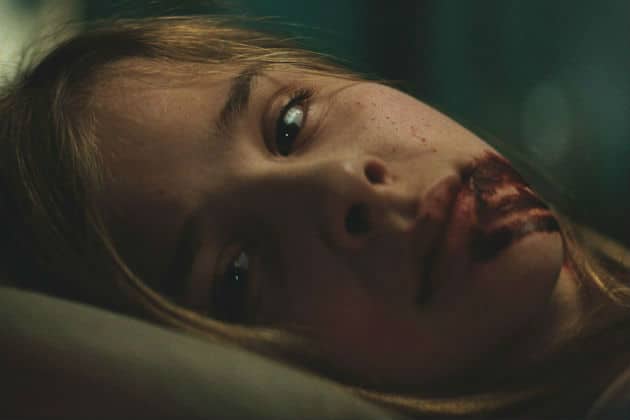 Let Me In (2010)
For a while you could catch the Swedish version on the 'flix. But this American remake actually manages to do justice to the haunting, desolate original. About 12-year old boy and his new young friend, Let Me In turned out to be one of the better vampire movies to come along in a long, long while. – Watch It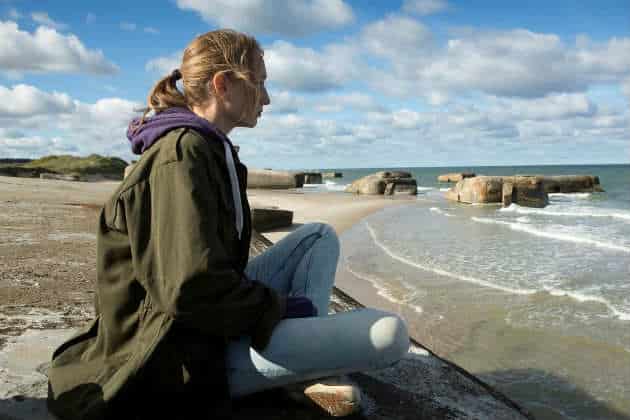 When Animals Dream (2014)
A teenage girl in a small Danish town realizes her body is beginning to change — into a werewolf. Brooding, dark, and atmospheric, When Animals Dream is an original and intelligent take on the werewolf genre and includes enough gore and violence to keep it interesting. – Watch It
– Comedy Horror –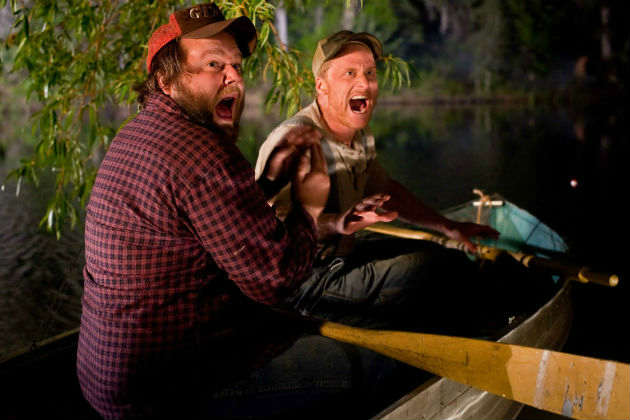 Tucker & Dale Vs. Evil (2010)
With an appropriate amount of scares and gore, Tucker and Dale vs. Evil is a horror comedy fully deserving of the critical and popular praise it received. When two guys are mistaken for murderous hillbillies by a group of college kids, hilarity (and bloody chaos) ensues. – Watch It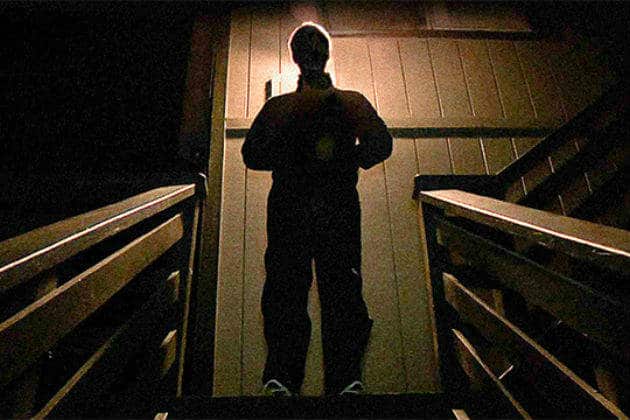 Creep (2014)
You know you have to be careful when answering online ads. Should you ever forget that, Creep is a great reminder. A videographer takes a $1,000 one-day gig to film a man in his remote home — a man who is not what he seems. This minimal, found-footage pic is funny, clever, and thoroughly creepy. – Watch It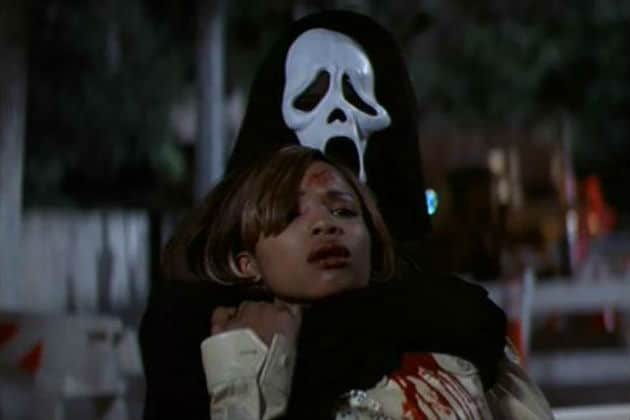 Scream 2 (1997)
While the first installment is sadly not on Netflix, part two provides all the self-referential awareness, genuine scares, and comedy-tinged horror of the original — plus excellent reflections on the nature of movie sequels. Set just two years after the Woodsboro murders, a copycat is now stalking Sydney and her friends. – Watch It
Don't Kill It (2017)
Dolph Lundgren plays a sardonic demon hunter in a Mississippi town trying to kill an ancient murderous demon — that just happens to take the shape of anything that kills it. Violent and blood-soaked, Don't Kill It goes in for laughs along with the requisite scenes of dismemberment. – Watch It