The 12 Best Lightweight Jackets For Fall
With the right fall jacket, there's no telling where you can go or how you can style it — we mean that sincerely. Our list of the best men's lightweight jackets for fall check all the right boxes, and ideally round out your fall outerwear collection with style and functionality. What does that entail, exactly? Well, a lightweight jacket is designed to move with you, not against (think easy layering potential).
They're also pleasingly rugged and classic in nature — not overly flashy or ostentatious. And you'll find that the best jackets for the best season in menswear are often made to be worn to the office, on your commute or on the weekend — that's that versatility we called out earlier. Wear it with a henley and tough chore pants, or pair up any one of these jackets with a chambray shirt and expertly faded denim — there's no wrong way to go, that much is true.
You'll also find that these jackets come from classic brands you know and love, from Filson to Taylor Stitch. With sustainability and style in mind, plus valuable layering potential and serious style points, you've just found at least one of your new favorite jackets.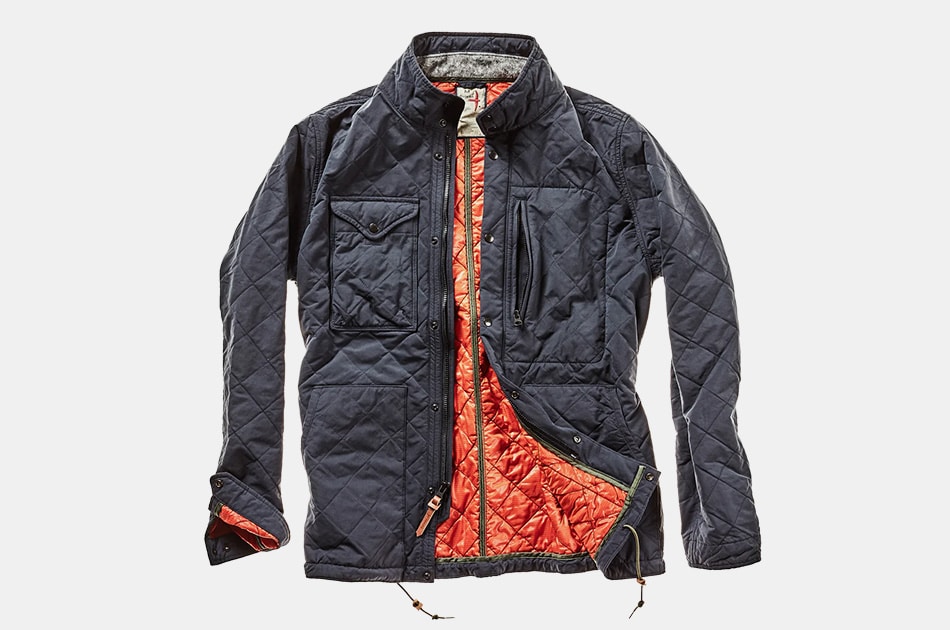 Relwen Quilted Tanker
When you want a jacket that just doesn't quit, a jacket with a tailored fit and yet classic heritage, you want a jacket from Relwen. As sold by our friends at Huckberry — the team that knows a thing or two about tough outerwear — the Quilted Tanker is a remarkable fall jacket, made with a box-quilted lining for added warmth and featuring exceptionally tough fabric. When the time comes to take on fall's worst weather, reach for the Relwen Quilted Tanker (and then be glad you did).
Taylor Stitch Bomber Jacket in Navy Dry Wax
If ever you doubted the ability of the team at Taylor Stitch to churn out reliable, authentic, truly excellent style staples, doubt no more — the Bomber Jacket in Navy Dry Wax is as good of an example of a perfect fall jacket as we've seen. It starts with the tailored fit and custom Halley Stevensons fabric, and it ends with a custom antique brass zipper and YKK snaps for excellent versatility. It's essentially the perfect Taylor Stitch jacket to layer over your favorite shirt from that same brand, easily.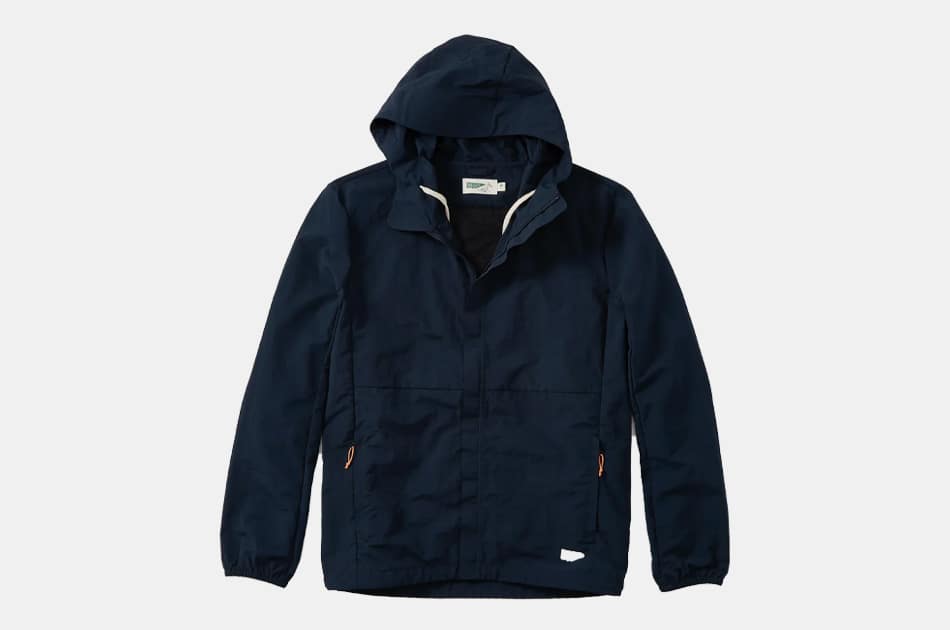 Wellen Wind Shell
When you envision your perfect jacket for fall, perhaps you think of something like the Wellen Wind Shell. It's one heck of a lightweight jacket, the perfect transitional layer to wear now with a crisp white tee or later on in the season with a thermal henley. It's the lightweight, water-resistant stretch fabric that gives it so much versatility and dependability, and it's all part of the same sustainable ethos that makes us such big fans of Wellen (the new in-house brand at Huckberry).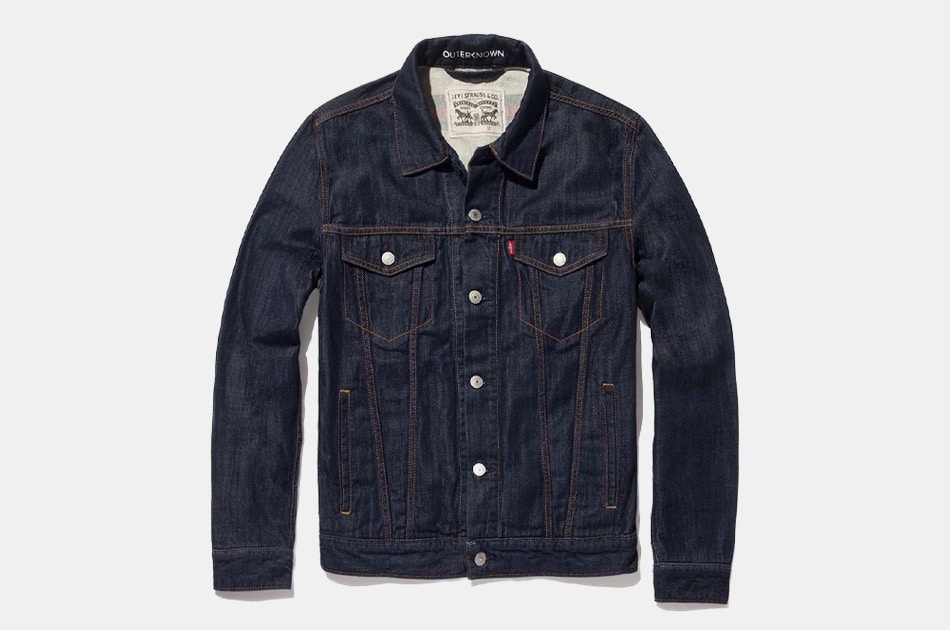 Levi's x Outerknown Wellthread Lined Trucker Jacket
Fall's best lightweight jackets bring a little something extra to the table — to say the least. What do we mean by that? Well, in the case of this durable lined trucker jacket, we mean that Outerknown and Levi's have put their heads together once again to craft a line of rugged style staples that are made with sustainability in mind. And there's a very good chance that once you snag this jacket, you won't want to wear anything else. Think of it as an upgraded Levi's classic, made all the better thanks to eco-conscious construction.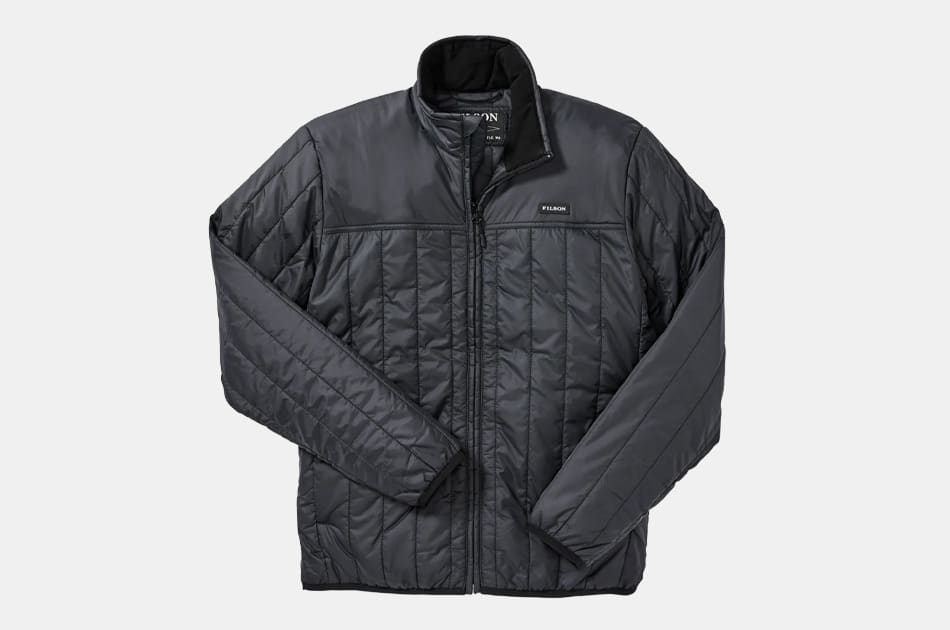 Filson Ultralight Jacket
We absolutely love Filson's tough, smartly designed, functionally minded shirt jackets and warm flannel shirts — but what about when you need something lighter and more transitional in nature? Enter the aptly named, well-crafted Filson Ultralight Jacket, a tough-as-nails insulated jacket made from Cordura ripstop nylon with Primaloft insulation to round things out for good measure. Wear the sleek black colorway out to the trail or through the city without missing a beat or needing a change of outerwear.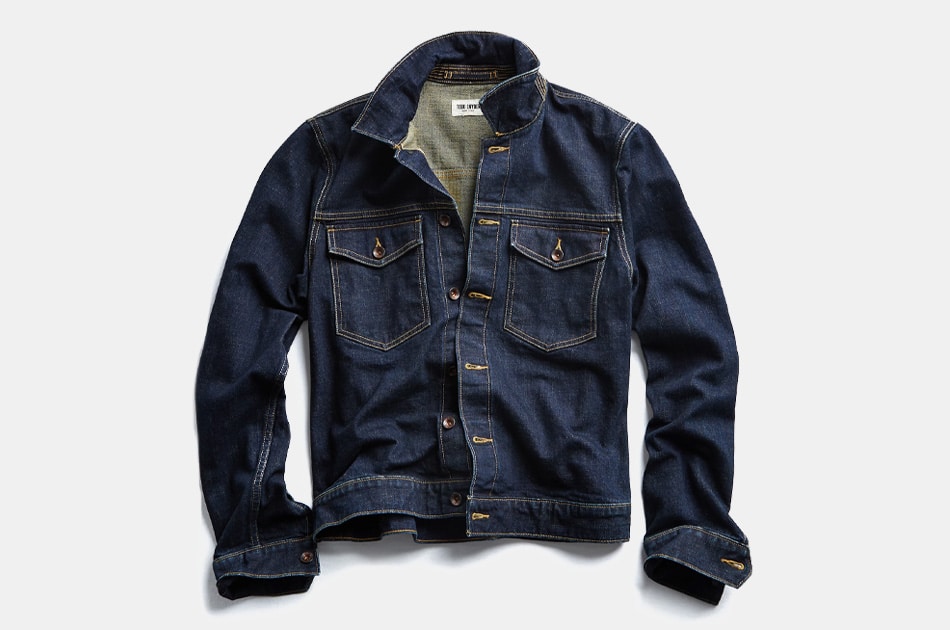 Todd Snyder Japanese Stretch Selvedge Denim Jacket
Is there a more fitting way to welcome fall than with a tough, classic denim jacket from a new master of American menswear? That'd be the Todd Snyder Japanese Stretch Selvedge Denim Jacket, a seriously high-quality and investment-level denim jacket available in the rich Rinse Wash as seen here. It's the perfect jacket to break in over time, especially when paired with olive chinos and beat-up leather chukka boots on a daily basis. A denim jacket is the key to fall style, guaranteed.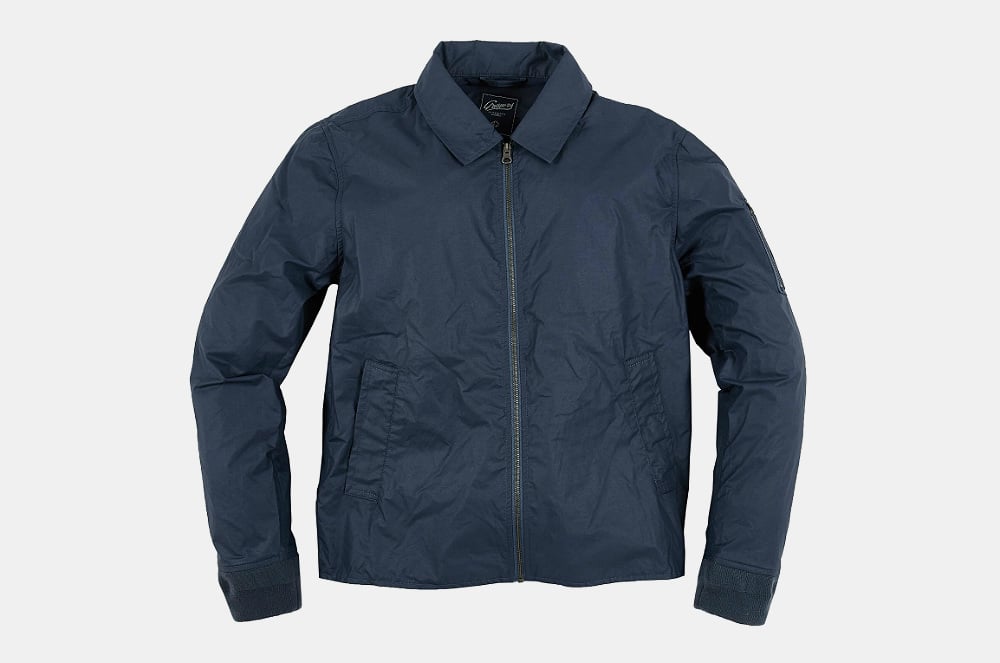 Grayers Geneva Windbreaker
The best lightweight jackets for fall are optimal for channeling classic, go-anywhere style. Take the Geneva Windbreaker from Grayers. It calls to mind the type of jacket someone like Bond or McQueen might wear, with a slim fit and easy-to-layer style potential. Pair it with a white Oxford shirt, tan chinos and leather Wallabee Boots (to be specific) for a look that's timeless and essential for Sunday brunch or the office in equal measure. Plus, it's affordably priced considering all the wear you'll get out of it.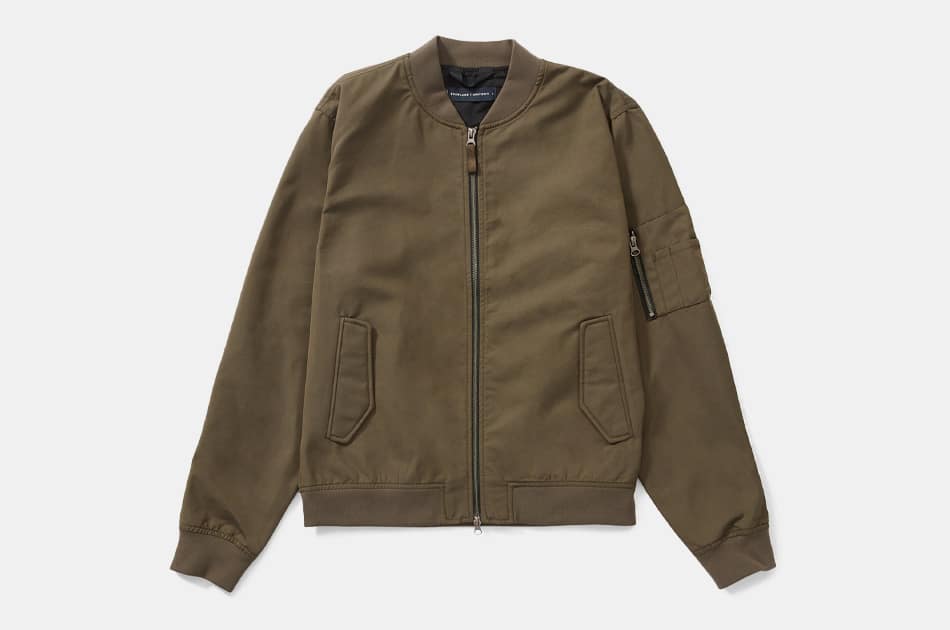 Everlane Uniform Bomber Jacket
Just when you thought Everlane couldn't get any better or more versatile for the modern man looking for gear that's more than suitable for everyday wear, the San Francisco-based brand gives us the Uniform Collection. It's 12 daily style staples that work whenever, wherever — especially when mixed and matched, and especially if you start with the Bomber Jacket in Brushed Pewter shown here. Sleek, classic and crafted from a poly-cotton blend for maximum durability, this could be your new favorite jacket.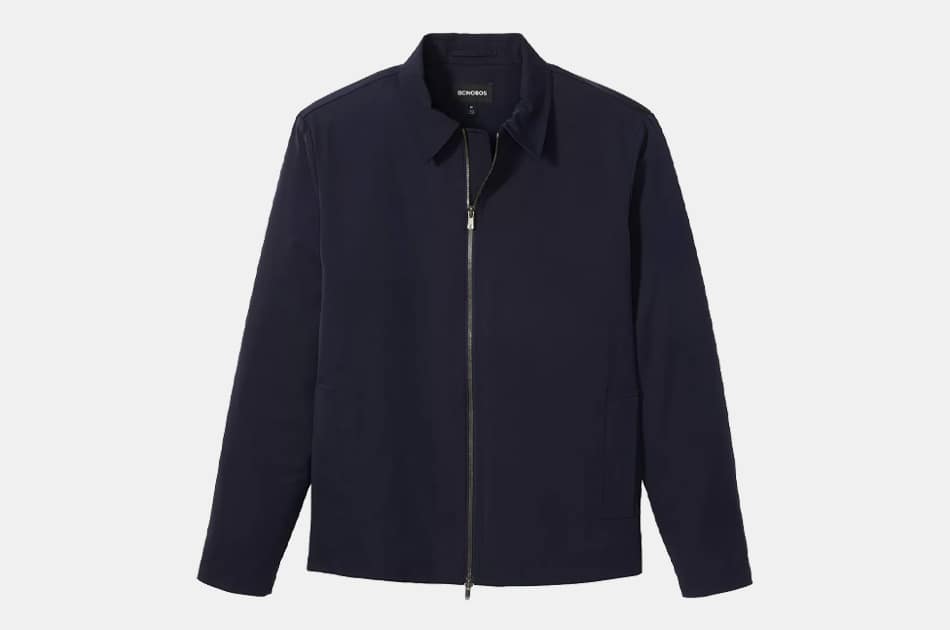 Bonobos Nylon Full-Zip Jacket
The great thing about the ongoing progression of a brand like Bonobos is the quality of its ever-expanding menswear line — and in new and ever-shifting areas. Take the brand's outerwear game: It's gotten remarkably strong these past few years, as evidenced by the easygoing-yet-sharp Nylon Full Zip Jacket in a rich, versatile navy. Consider it the perfect pairing with tan or olive chinos to start the work week or close out the weekend — it'll go anywhere you go.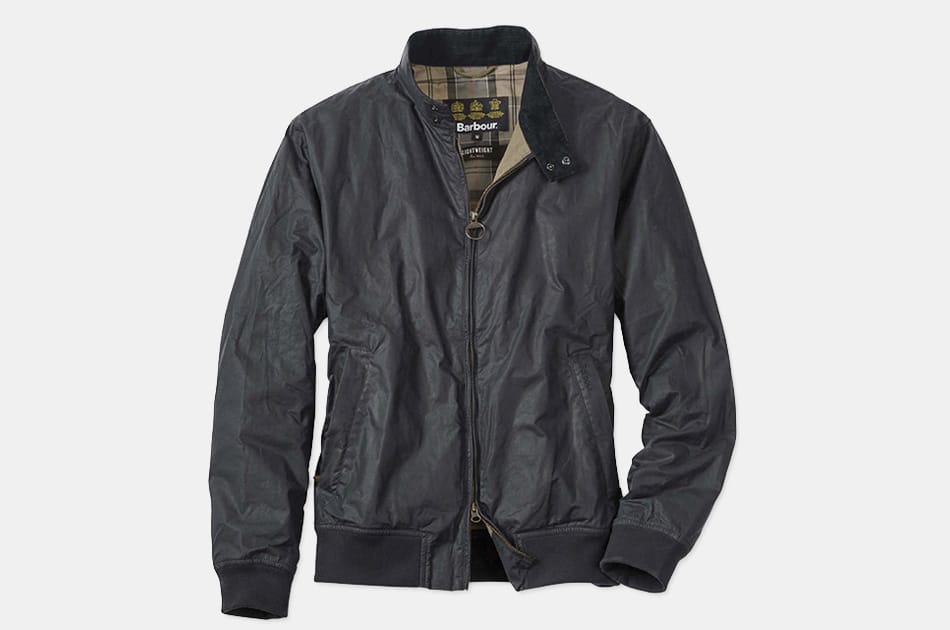 Barbour Lightweight Royston Jacket
When on the hunt for one of the best lightweight jackets for fall, we'd suggest you turn toward a brand that excels at field-ready outerwear and shirting of all types. That'd be the Barbour Lightweight Royston Jacket as sold by Orvis — and as ready for the road or the trail as it gets. We love the lauded heritage brand's new take on waxed cotton, all the better to wear atop a rugged henley when you need extra warmth this season.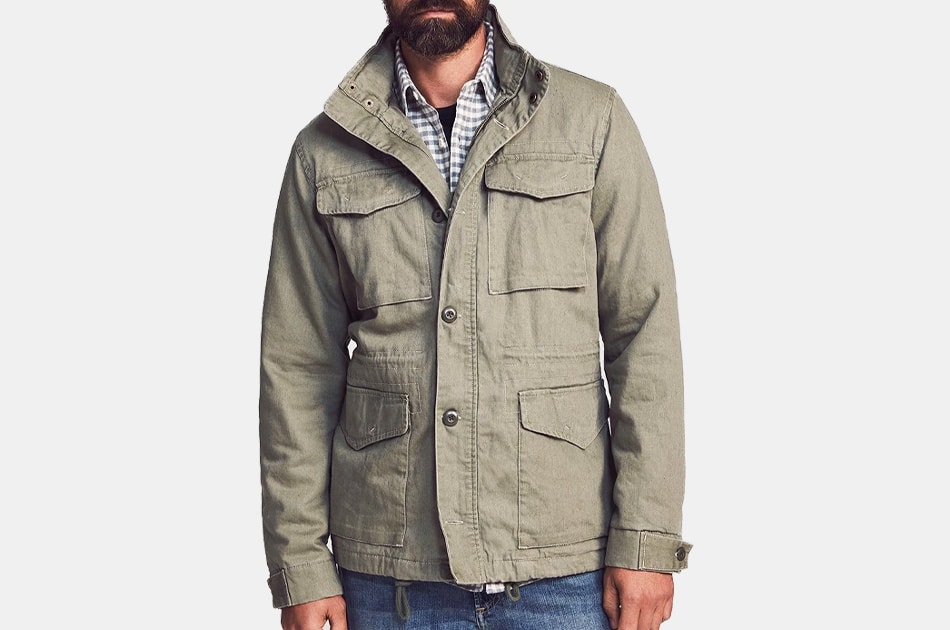 Faherty M65 Jacket
If the laidback style purveyors at Faherty Brand don't strike you as the type to craft an iconic and rugged denim jacket, then think again — the Faherty Brand M-65 Jacket proves that handsomely and stylishly. We love the rich Surplus Green color, perfect for wearing with stone chinos in the spring or navy corduroys in the fall, and we love the cotton-hemp fabric blend even more. Wear it with your favorite chambray shirt for even more rugged style this fall.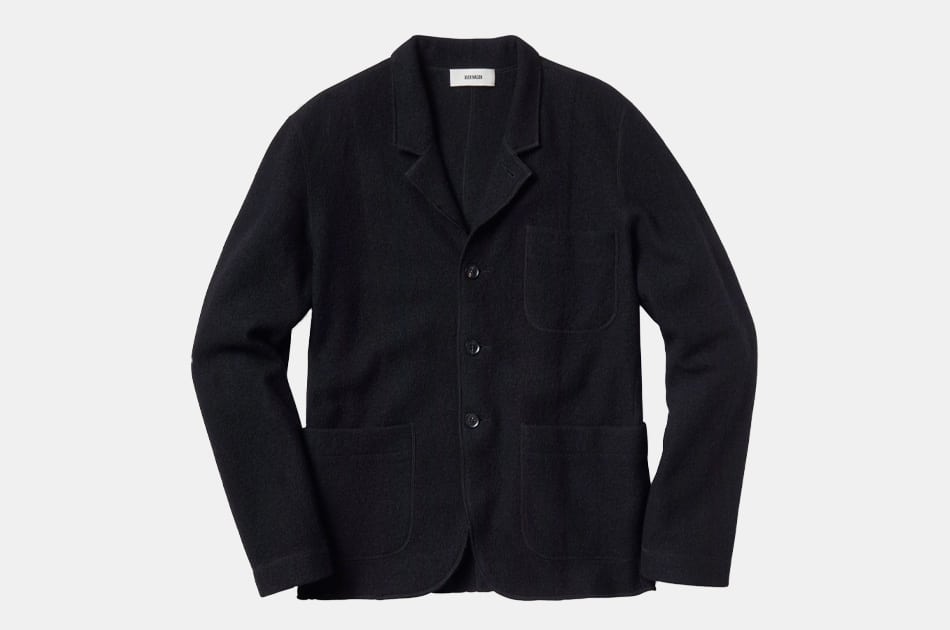 Buck Mason Felted Chore Coat
We've long admired Buck Mason for the brand's ability to blend classic appeal with perfectly rugged style — take the Felted Chore Coat, an upgraded and refined take on the iconic chore coat style, yet done up in Buck Mason-approved fabric. In this case, that means the all-American brand uses felted merino wool for warmth that's not overpowering. That also means you can layer it over one of the brand's pima henleys or a denim shirt without missing a beat.
Disclosure: Clicking on these links and making a purchase may earn us a small referral fee, at no extra cost to you. Learn more here.