Bourbon (and whiskey in general) is a pretty unique spirit that requires tireless dedication and patience. That's because, while you can distill and bottle moonshine or white whiskey right away, to give it the nuanced flavors of caramel, vanilla, and various other notable flavors as well as its amber, caramel, and ruby hues, it has to be aged. Spending time in barrels and casks imparts all of the color and most of the flavors we all look forward to when we crack open a bottle of our favorite whiskey. This is especially true when it comes to bourbon.
The corn-based whiskey has a handful of important rules and regulations. While it doesn't technically need to be produced in Kentucky (although 95 percent is), it has to be made in the US. It also needs to be made with a mash bill of at least 51 percent corn, must be distilled to no more than 160 proof, added to a barrel at no more than 125 proof, and must be distilled in new, charred oak barrels.
While the bourbon world is entrenched in history with many iconic brands producing expressions that have been available for decades if not more than a century, it's also a world of innovations. This means that for every classic label you see stocked at your local liquor store or online retailer, there's no expression from a notable brand or an upstart launching its first product.
This means that there's always something new to try in the bourbon world. From Kentucky to New York, and all over the country, the US is drenched in new, delicious, well-made bourbons. And we want you to try them all. Today, we decided to highlight some of these reasonably new (within the last year or two), exciting, innovative expressions. Some are from names you definitely know and others are fairly new to the whiskey scene. All are well-made, nuanced, and deserve your attention. Keep scrolling to see all of them. You'll be glad you did.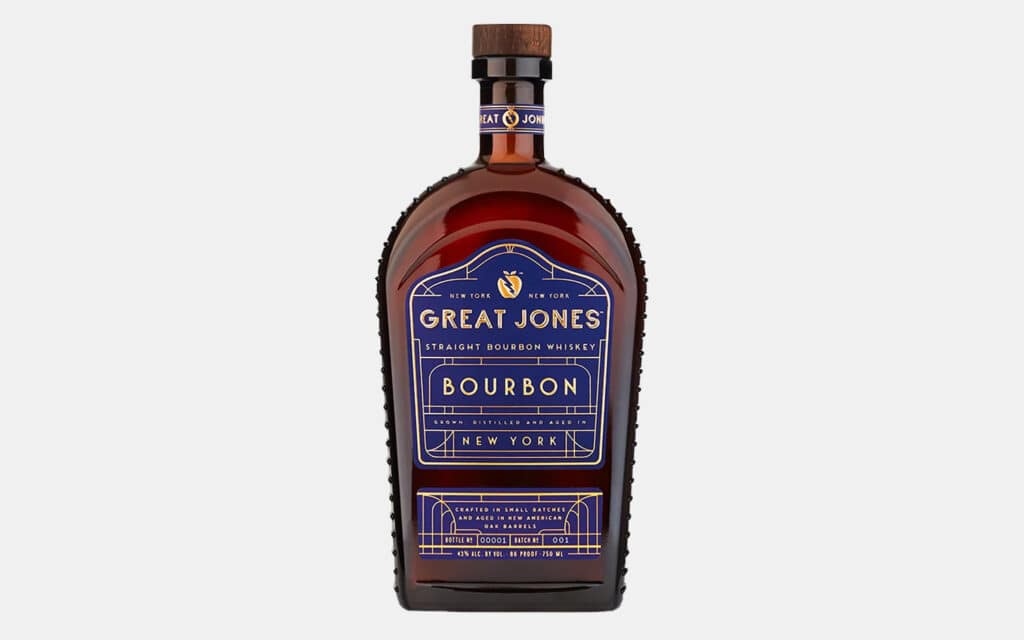 Great Jones Straight Bourbon
If you haven't been paying attention, you might not have noticed that New York has become a hotbed for bourbon in the last few years. One of the newest brands is Great Jones. In fact, it's the first whiskey distillery to open in Manhattan since Prohibition. Officially opened to the public back in August, its straight bourbon is crafted in small batched from 100 percent New York-grown corn, barley, and rye. It's aged for a minimum of four years in charred American oak barrels to give to give it a mellow vanilla, caramel, and slightly spicy flavor.
Origin: New York
Proof: 86
Price Range: $39-49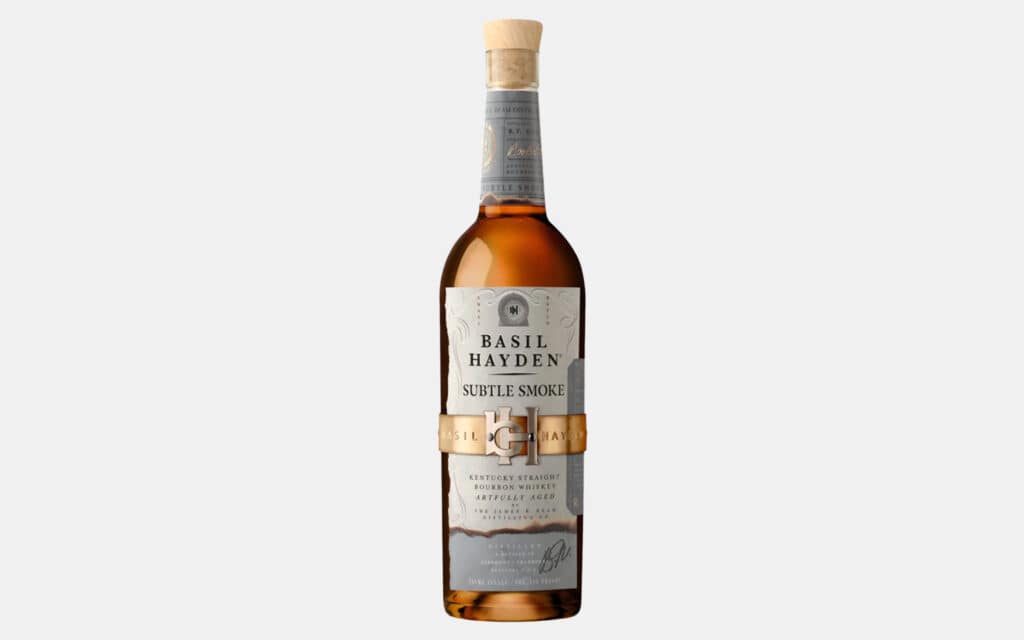 Basil Hayden Subtle Smoke Bourbon
Fans of bourbon have heard the name Basil Hayden for a long time. One of the most popular brands from Jim Beam's small batch collection, Basil Hayden recently launched Subtle Smoke Bourbon for drinkers looking for a little extra flavor. It all starts with the high-rye mash bill Basil Hayden fans look forward to. The extra smoky flavor comes from the secondary aging where hickory smoke is actually piped into the barrels to give the already slight spicy, caramel, vanilla, oaky whiskey a gentle kick of wood smoke. It's best when sipped neat or on the rocks so the smoky, sweet flavors can meld together and create a highly enjoyable tasting experience.
Origin: Kentucky
Proof: 80
Price Range: $49-69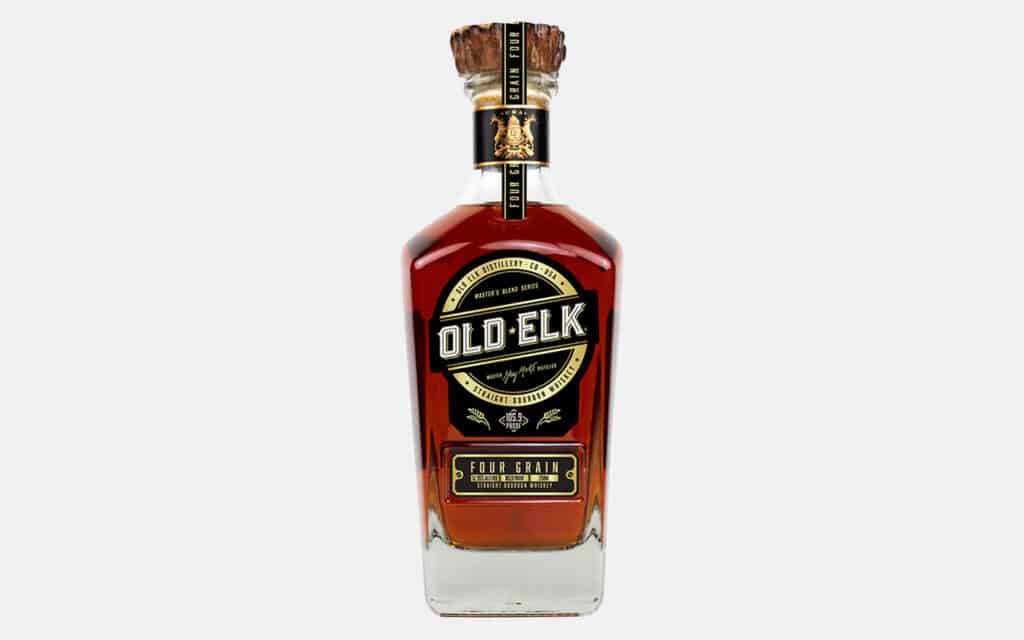 Old Elk Four Grain Bourbon
Old Elk has made a name for itself in the bourbon world in the last few years. One of its newest, limited-edition expressions is its Old Elk Four Grain Bourbon. The four grains are corn, barley, wheat, and rye. Often times bourbon uses two or three of these grains, but rarely all four. This, along with being matured between six and seven years in new, charred American oak barrels results in a high proof, surprisingly balanced whiskey with notes of maple candy, vanilla beans, almond cookies, and just the right amount of warming spice.
Origin: Colorado
Proof: 105.9
Price Range: $90-100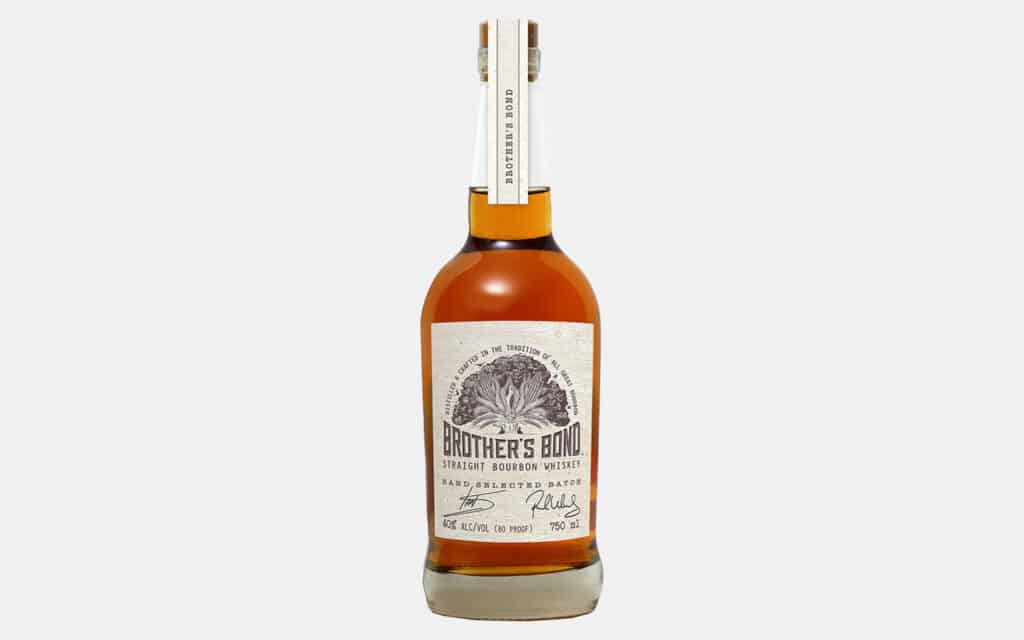 Brother's Bond Bourbon
Brother's Bond might be a celebrity brand founded by former 'The Vampire Diaries' stars Ian Somerhalder and Paul Wesley (who played brothers on the show), but it's not just a gimmicky money grab. Released in 2020, Brother Bond Bourbon is a blend of four MGP (known for its high-rye whiskeys) mash bills that creates a four grain bourbon. This copper column-distilled whiskey is matured for at least four years in new, charred American oak barrels. The result is well-balanced whiskey with notes of clover honey, toasted vanilla beans, dried fruits, and gentle, wintry spices
Origin: Indiana
Proof: 80
Price Range: $39-49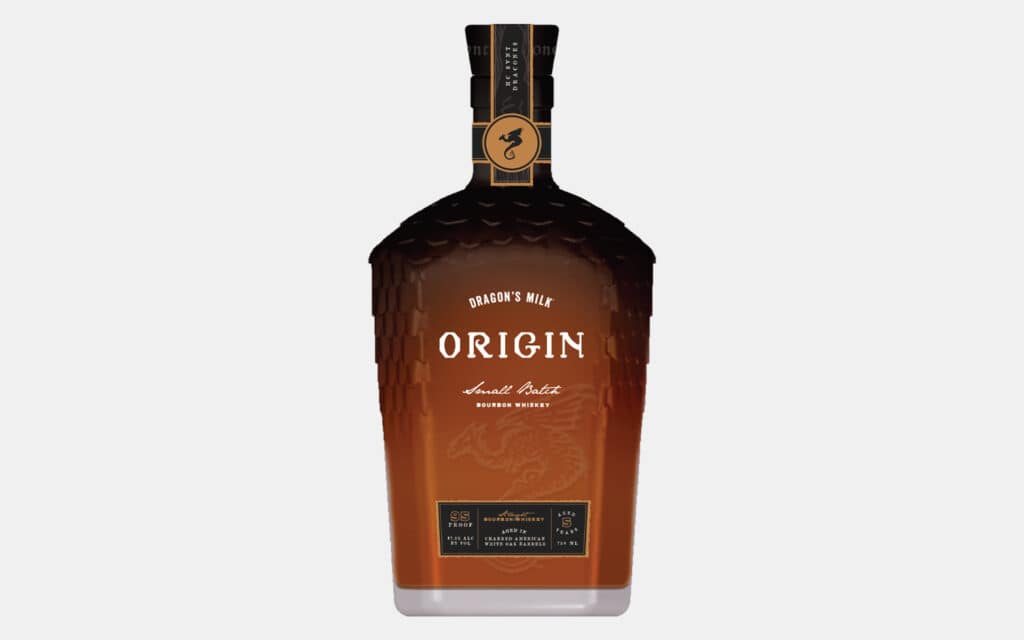 Dragon's Milk Origin Small Batch Bourbon
We know all about aging beer in former bourbon casks, but what about the other way around. New Holland, makers of the now iconic Dragon's Milk, a barrel-aged stout, decided to go back to the beginning to produce a small batch of bourbon distilled on prohibition-era pot stills using traditional methods and practices. Distilled in batches of less than 100 barrels and aged for a minimum of five years in new, charred American oak barrels, it's known for its flavors of dried fruits, toasted vanilla beans, butterscotch, candied orange, and slight rye
Origin: Michigan
Proof: 95
Price Range: $45-65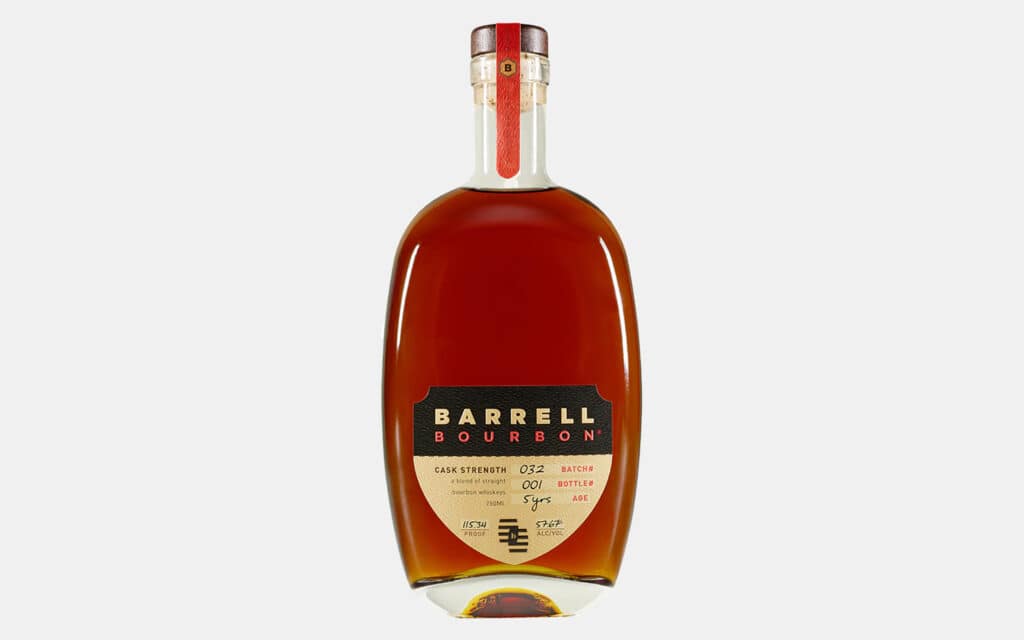 Barrell Bourbon Batch 032 Bourbon
Barrel Bourbon is a big name in the whiskey world with drinkers eagerly awaiting its new releases. Its award-winning Batch 032 is no different. This blend of straight bourbon whiskeys that were distilled in and aged in Tennessee, Kentucky, and Indiana is made up of 5,6,7, and 10-year old barrels. They were all aged in charred, American white oak barrels and bottled in Kentucky at a cask strength proof of 115.34. The result is a nutty, sweet whiskey with notes of butterscotch, cinnamon sugar, vanilla, and salted caramel.
Origin: Tennessee, Kentucky, and Indiana
Proof: 115.34
Price Range: $79-89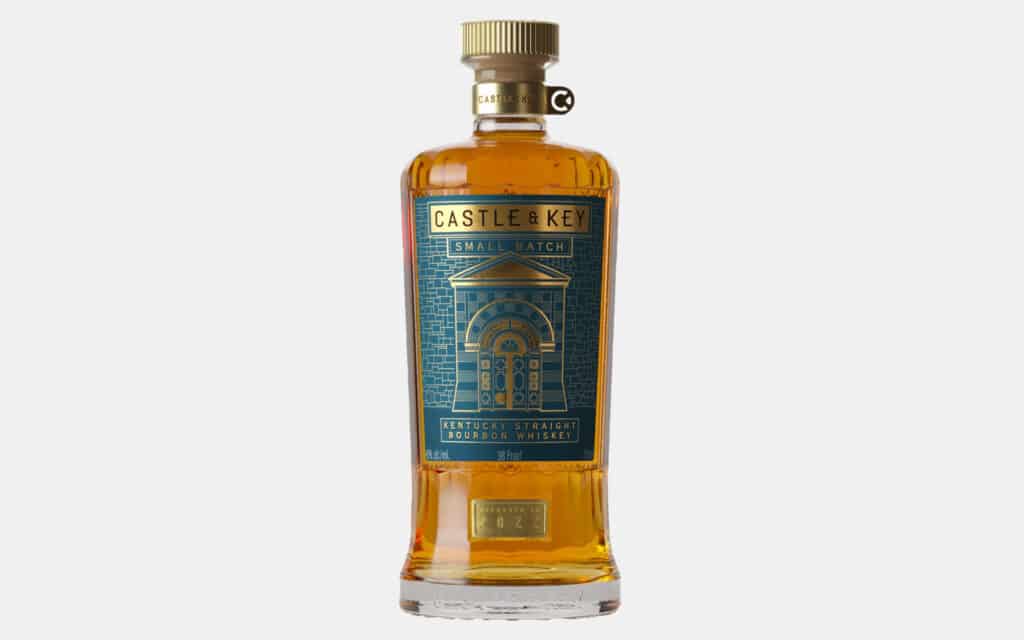 Castle & Key Small Batch Bourbon
While Castle & Key might be a fairly new name, its distillery definitely isn't. Originally built in 1887 by E.H. Taylor Jr. (yes, the same one from the other bottle of whiskey), this castle of distilling was then called the Old Taylor Distillery shuttered its doors in 1972 only to be largely forgotten until it was brought back to life by Castle & Key in 2014. Its first small batch bourbon has a mash bill of 73 percent white corn, 10 percent rye, and 17 percent malted barley. Aged for a minimum of four years, it's known for its flavors of sticky toffee, dried fruits, gentle nutty sweetness, and cinnamon.
Origin: Kentucky
Proof: 98
Price Range: $49-69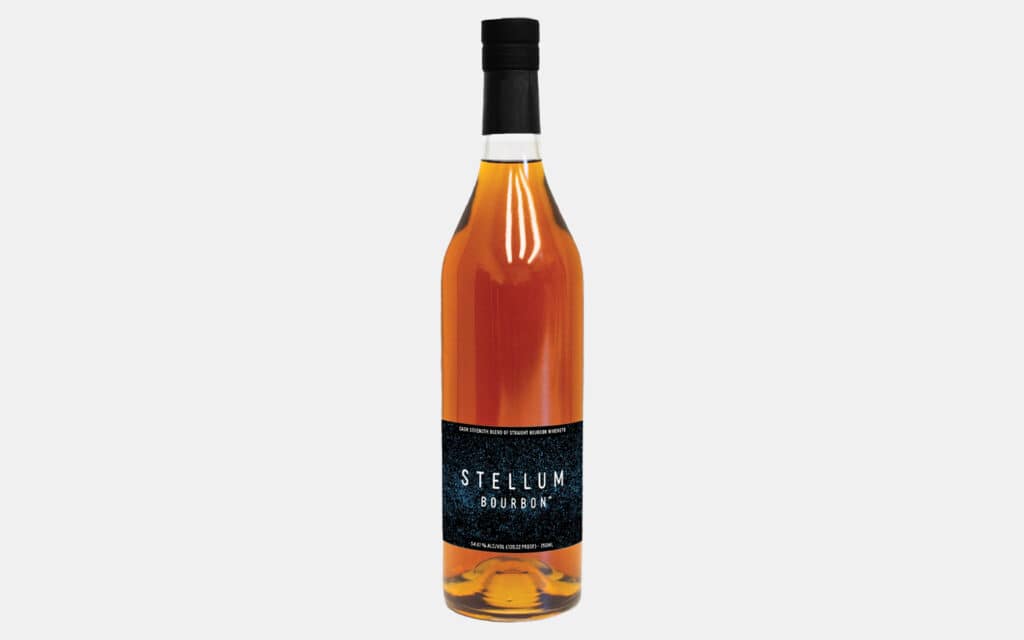 Stellum Black Bourbon
Stellum Black Bourbon is a high-proof, bold, robust blend of straight bourbon whiskeys. The bourbons included are hand-selected reserve barrels sourced from Indiana, Tennessee, and Kentucky. Made by Barrell Bourbon, Stellum Black is a limited-release bourbon that was crafted to be a complex, well-balanced cask strength expression. Even with its high alcohol content, it removes remarkably smooth with notes of fresh leather, candied orange peels, creamy butterscotch, toasted vanilla beans, rich oak, and just a hint of warming spice at the very end. This bold, high-alcohol whiskey deserves to be sipped neat or on the rocks on an unseasonably chilly night.
Origin: Kentucky, Indiana, and Tennessee
Proof: 109.22
Price Range: $89-109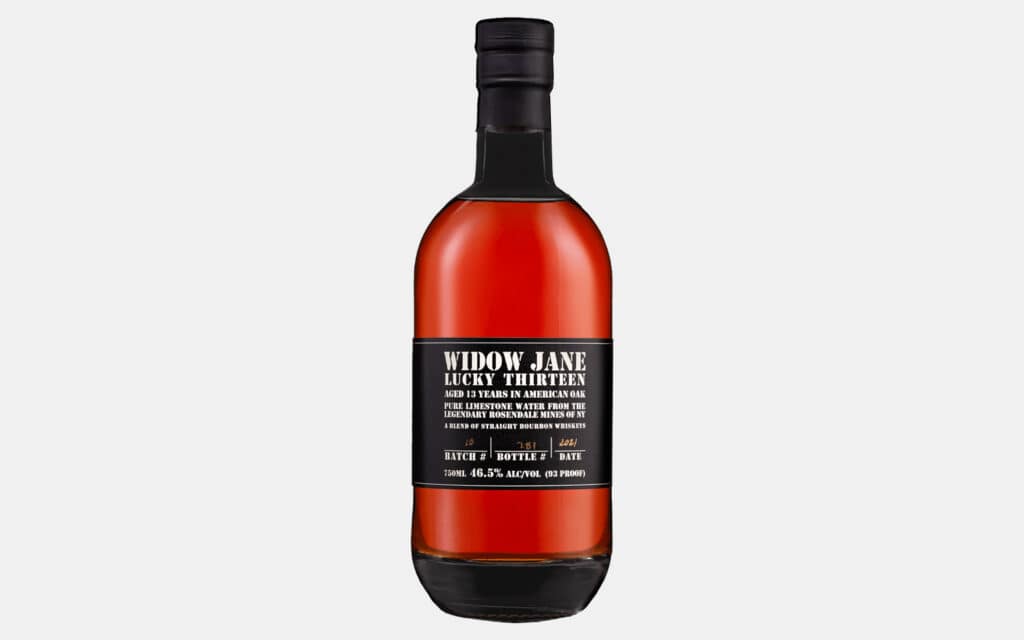 Widow Jane Lucky 13 Bourbon
Another whiskey outfit proving that great bourbon can come from outside of Kentucky is Widow Jane. This New York-based brand has won numerous awards for its whiskeys, especially its flagship 10-year-old. One of its newer expressions is Widow Jane Lucky 13. This non-chill filtered limited release is a small batch bourbon blend made up of sourced whiskeys from MGP in Indiana. Obviously, each whiskey was aged for a minimum of thirteen years. Widow Jane head distiller Lisa Wicker proofs each release with limestone mineral water from the nearby Rosendale Mines. This means the alcohol content will vary in every batch. This year's release is 93 proof and carries flavors like candied orange peels, almond cookies, butterscotch, brown sugar, oak, and gentle spices.
Origin: Indiana
Proof: 93
Price Range: $100-120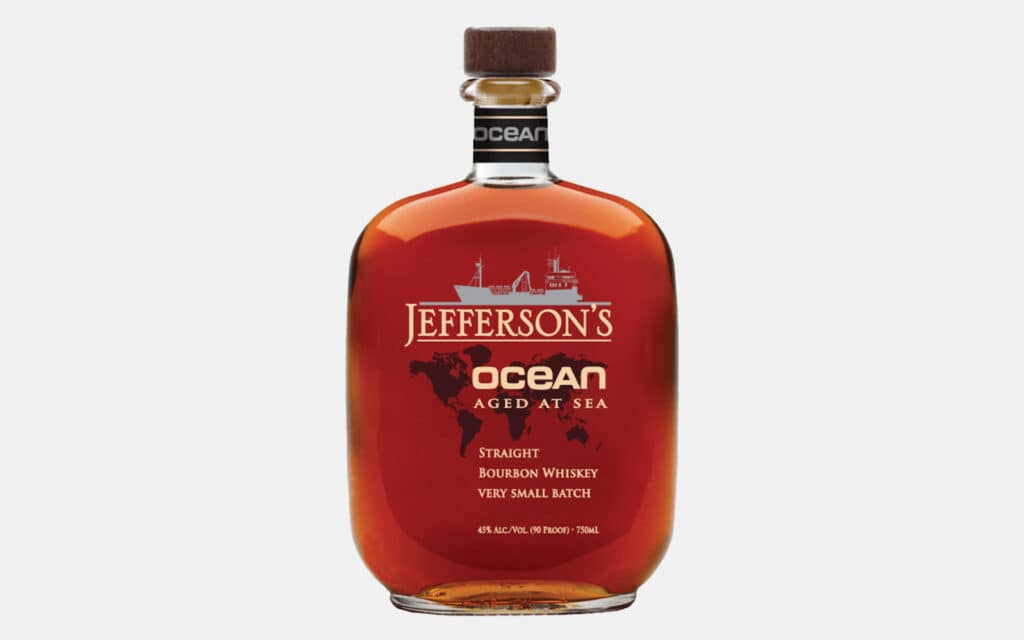 Jefferson's Ocean Voyage 24 Bourbon
To say Jefferson's Ocean: Aged at Sea is a unique whiskey is a major understatement. Founded in 1997, this whiskey gets its name because it's literally aged matured at sea on a boat. Founder Trey Zoeller was on board his friend Chris Fischer's research ship when he got the idea to age bourbon on a boat as it traveled around the world. He did just that. While many voyages traveled across the equator many times and spend time in warm and cold climates, Ocean Voyage 24 spent its whole aging process in the Caribbean where the weather is always hot and humid. The result is a memorable, flavorful whiskey with notes of dried fruits, buttery caramel, vanilla beans, and a gentle spicy finish that leaves you craving more.
Origin: Kentucky
Proof: 90
Price Range: $80-90
Disclosure: Clicking on these links and making a purchase may earn us a small referral fee, at no extra cost to you. Learn more here.
freestar.config.enabled_slots.push({ placementName: "gearmoose_leaderboard_btf", slotId: "gearmoose_leaderboard_btf" });