The 12 Best Outdoor Drinking Supplies
What's the ultimate summer drink? It's a good question… And one for another time. Right now we're not concerned with what you want to drink this summer, but how. Drinking outdoors is possibly the best way to imbibe, but there are rules. Glass is a no-go, and since you're often far from a fridge, insulation is key.
These outdoor drinking supplies will keep your beer cold and your cocktails mixed. Every one of them can withstand the rough and tumble conditions of your average cookout, camping trip, and lakeside excursion. They also ensure you'll never have to deal with a cracked red plastic cup again.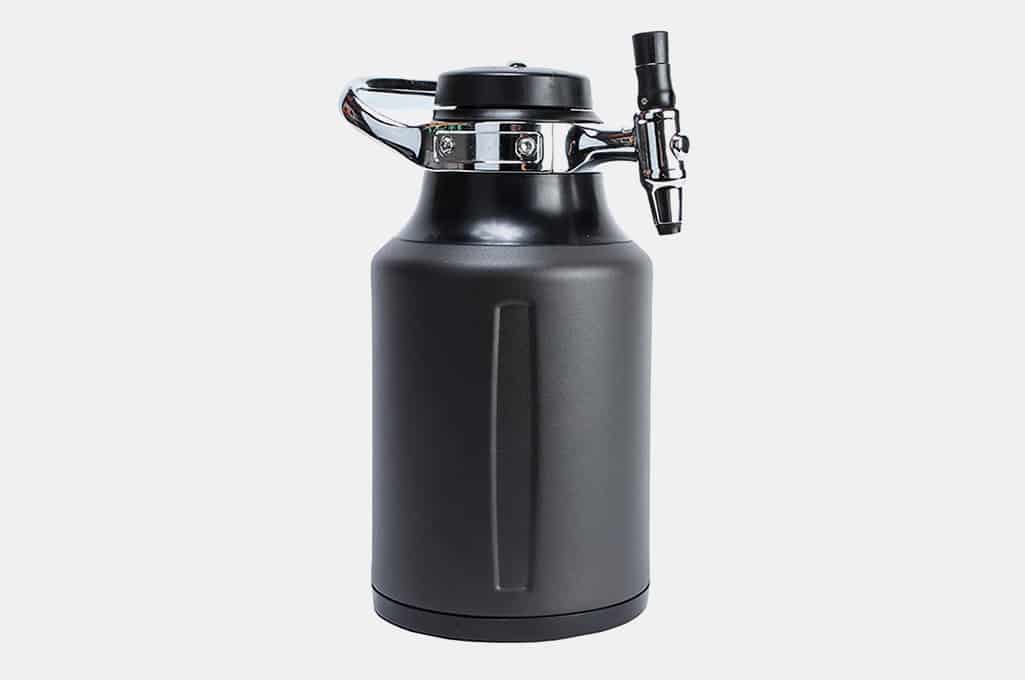 Growlerwerks uKeg Go
For many of you (and many of us) outdoor drinking means beer. The uKeg Go allows you to collect a half gallon of beer from the brewery or pub of your choice, keeping said beer carbonated, cold, and ready to go wherever you do. Double-wall steel insulation maintains temp all day and the CO2 cartridge in the specialized cap maintains bubbles in your brew (and comes with a tap too, how cool is that?).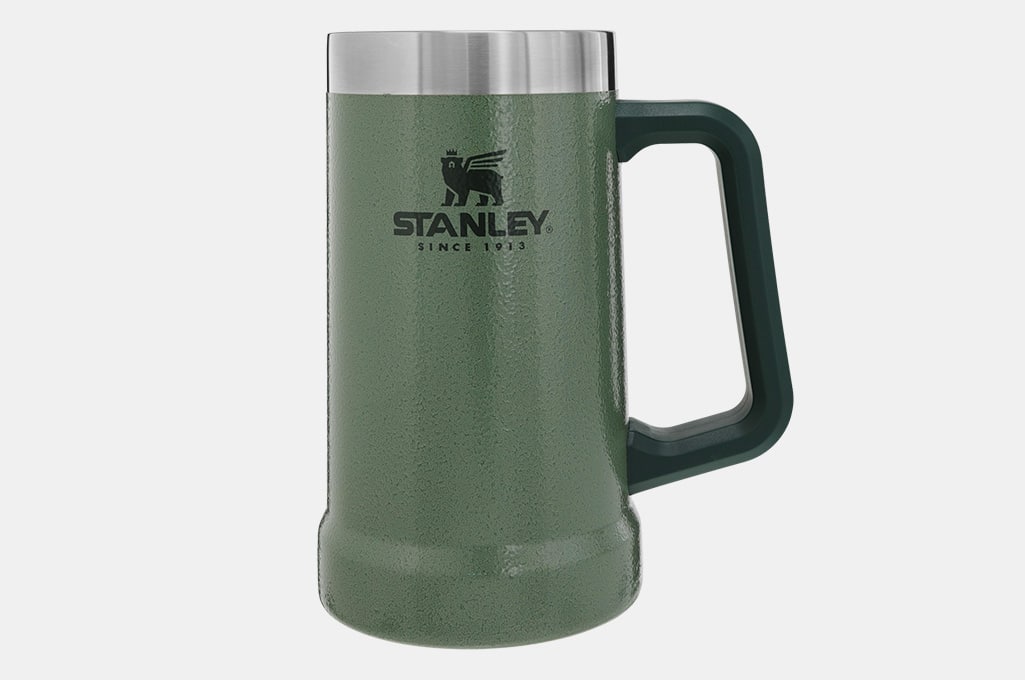 Stanley Adventure Big Grip Beer Stein
Into what vessel should you pour that perfectly carbonated brew? A stein. But leave that hand-painted ceramic antique from Germany on the shelf and bring this version from Stanley instead. Unbreakable steel insulates your brewski, keeping 24 ounces of it cold for five hours, which is likely four hours and forty minutes longer than you'll need. Plus the handle is ideal for gripping while swaying with buddies as you belt out a sea shanty.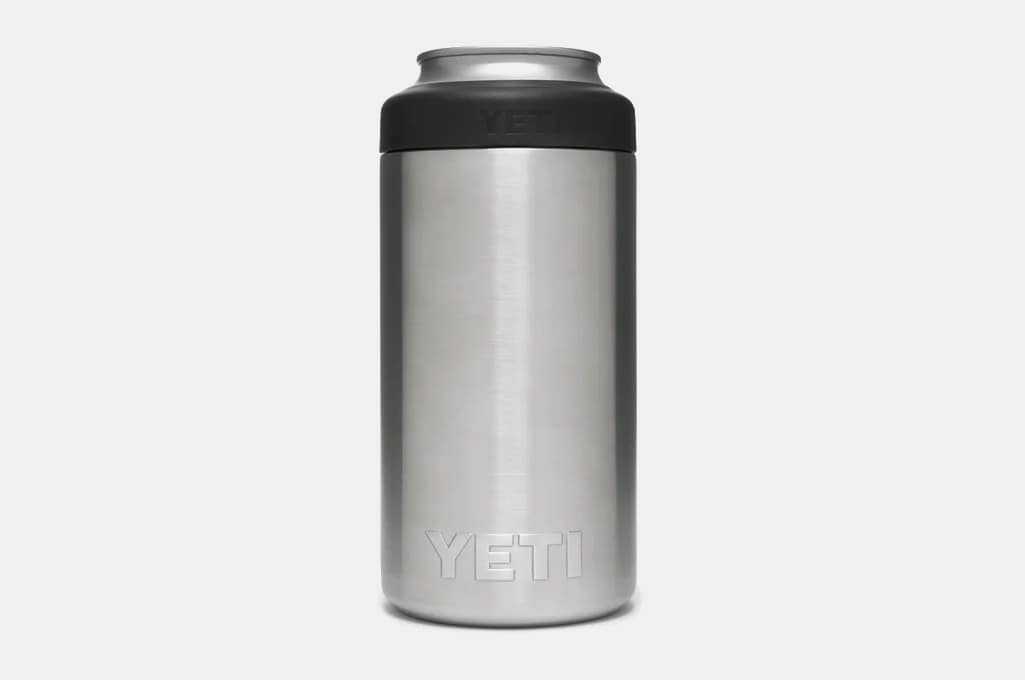 Yeti Rambler 16 oz Colster Tall Can Insulator
Why does it seem like all the best beers are coming out in 16 ounce cans? It apparently all started with cult brewery The Alchemist and now it's simply consumer preference. Whatever the reason, there's no denying the convenience of having four extra ounces at your disposal in one go. Yeti brings their superior insulation to their Rambler Colsters, which come in three sizes. This one perfectly fits that rye saison tall boy you're digging on these days.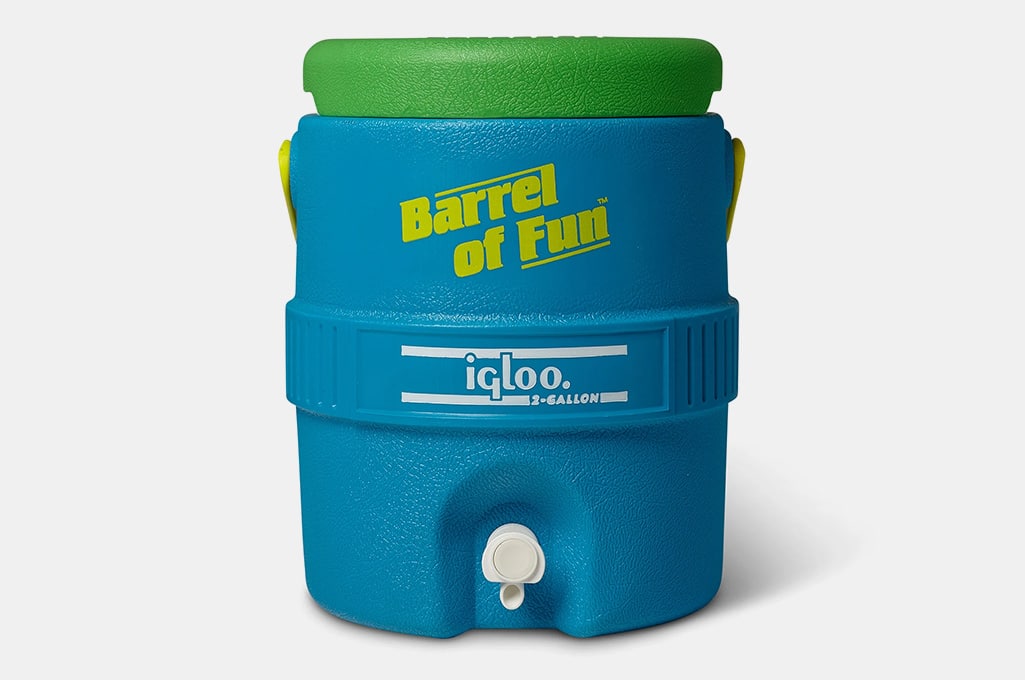 Igloo Retro Barrel of Fun
Here's what you should pour into this two-gallon, insulated Barrel of Fun: Two bottles of bourbon, a gallon of lemonade, a 375ml bottle of Cointreau, and two liters of soda water. Stir. Provide ice and cups and let summer bliss begin. Of course, you could fill Igloo's throwback dispenser with something like water, we guess. Your guests would stay hydrated. That's important and stuff. But is it as important as whiskey lemonade? You decide.
Miir 16 oz Tall Boy
Reusable, uncrushable, and absolutely no frills, that's the selling point here. You'll buy a couple of MIir's Tall Boy vessels for your next cookout and you'll be pulling them back out fifteen years from now, enjoying your 600th drink in them (assuming eight cookouts per year, five drinks per cookout).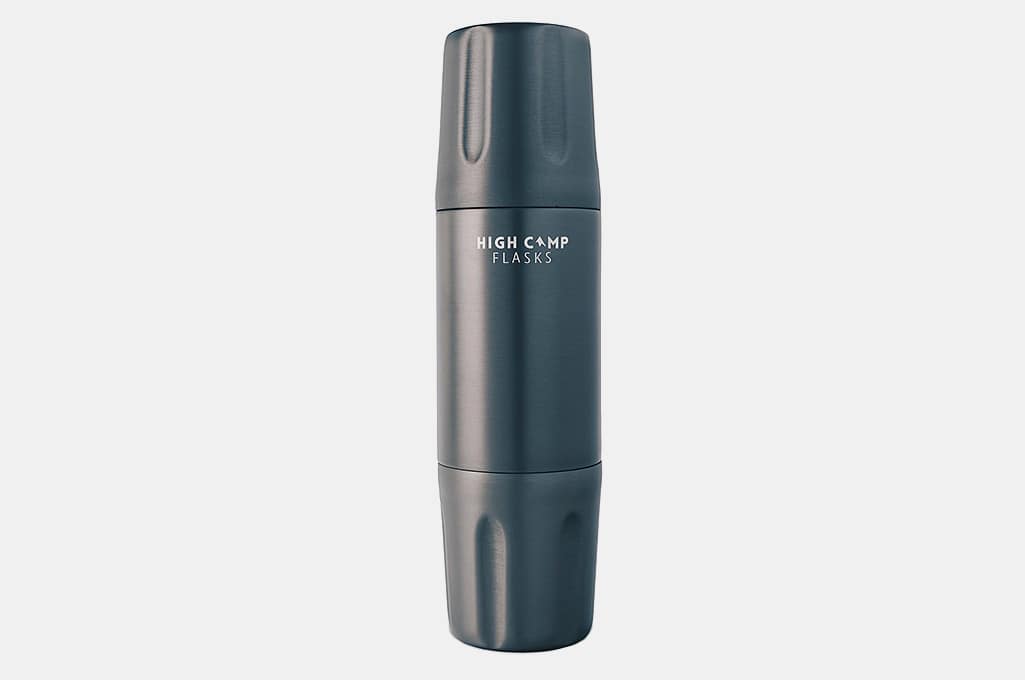 High Camp Firelight 750 Flask
Flasks are perhaps the ultimate outdoor drinking supply, considering they're designed to go with you anywhere. But this list we've put together is more about the joy of sharing than about sneaking out of your kids' parent-teacher night for a nip. High Camp's Firelight 750 Flask is made for company. The stainless steel insulated flask holds a whole bottle o' booze, while two tumblers magnetically fit onto the top and bottom, so you're always ready for a toast.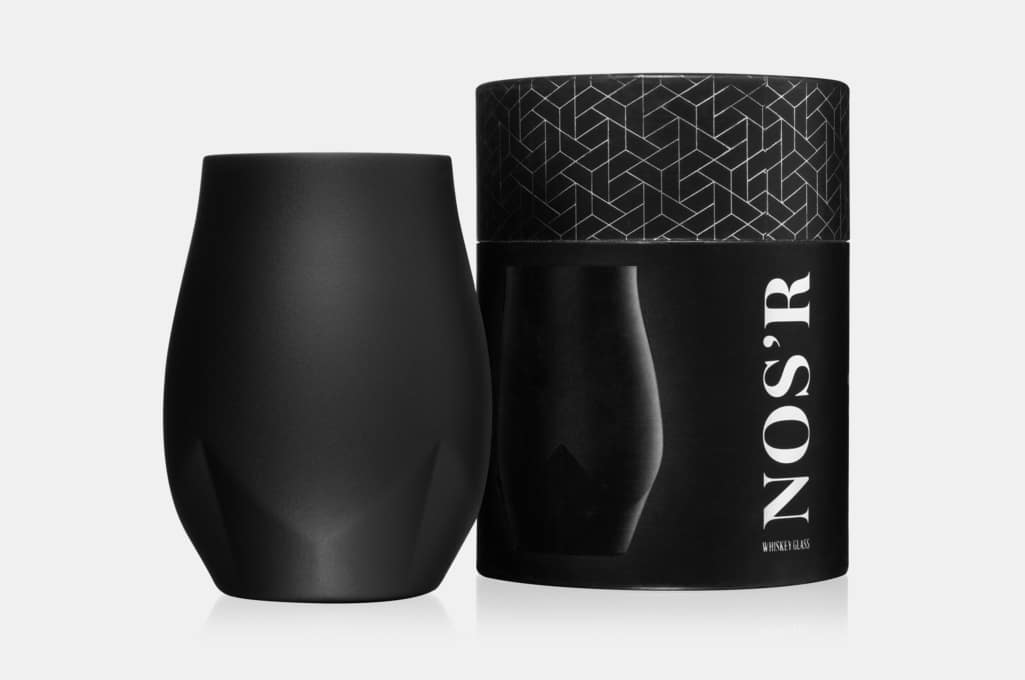 BruMate Nos'r Insulated Nosing Glass
Yes, we are outside, but no, we are not heathens. A little refinement comes courtesy of this Nos'r Nosing Glass from BruMate. Though it's most certainly not glass, Nos'r is perfectly shaped for getting the aromas of your whiskey wafted up to your nose. It's insulated too, which means your scotch on the rocks won't turn into warm scotch water before its time.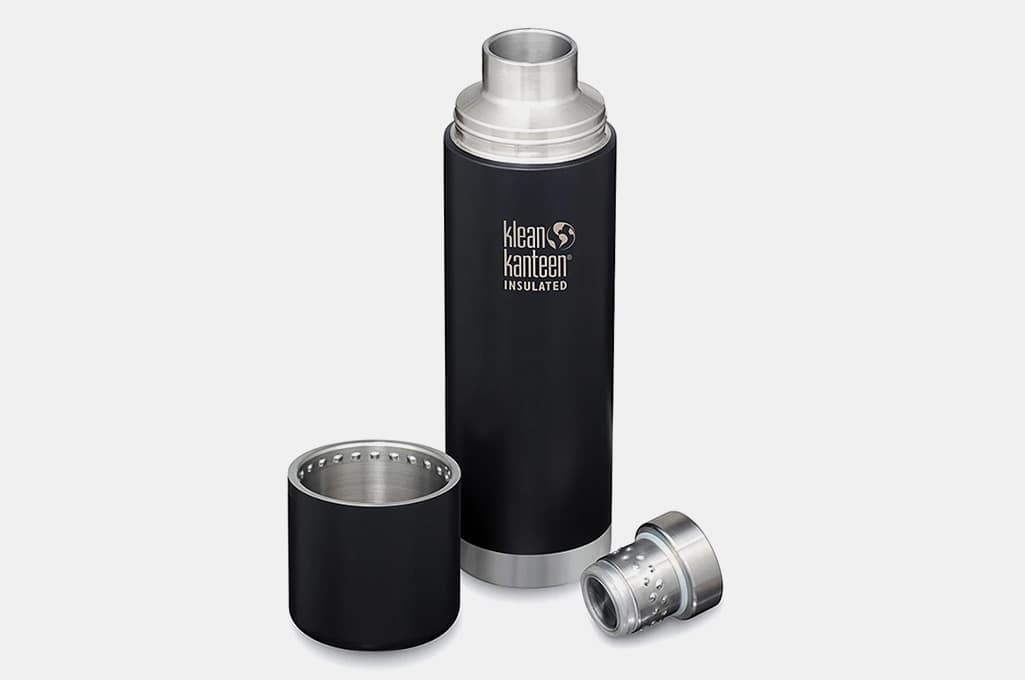 Klean Kanteen Insulated TKPro 32 oz
Quadruple the recipe for a tiki drink (Painkiller, Jet Pilot, Jungle Bird are fun ones to try) pour it into this Insulated TKPro from Klean Kanteen, screw on the top, and head to your destination. The pour-through lid reduces spills and the double-wall steel insulation keeps your cocktail chilly. As a bonus, the lid doubles as your own personal cup. Just remember to share.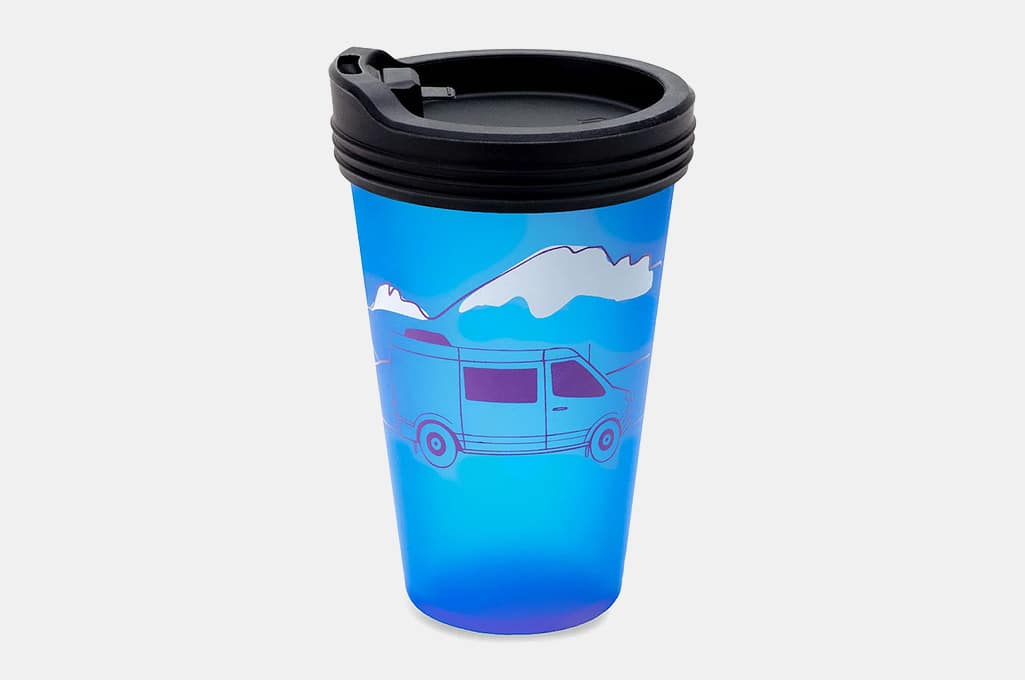 Silipint Summer Camping Pint Glasses
No, the Silipints aren't silly. Unless you think of indestructible hot, cold, freezer, microwave, and dishwasher compatibility as silly. Made from tough silicone, the Silipint Pint Glasses have that familiar pint glass shape from your favorite brewpub. But if one of these takes a header off of the arm of your adirondack chair, the only bummer will stem from the lost ounces of beer. Also the retro camper scene is very apropos.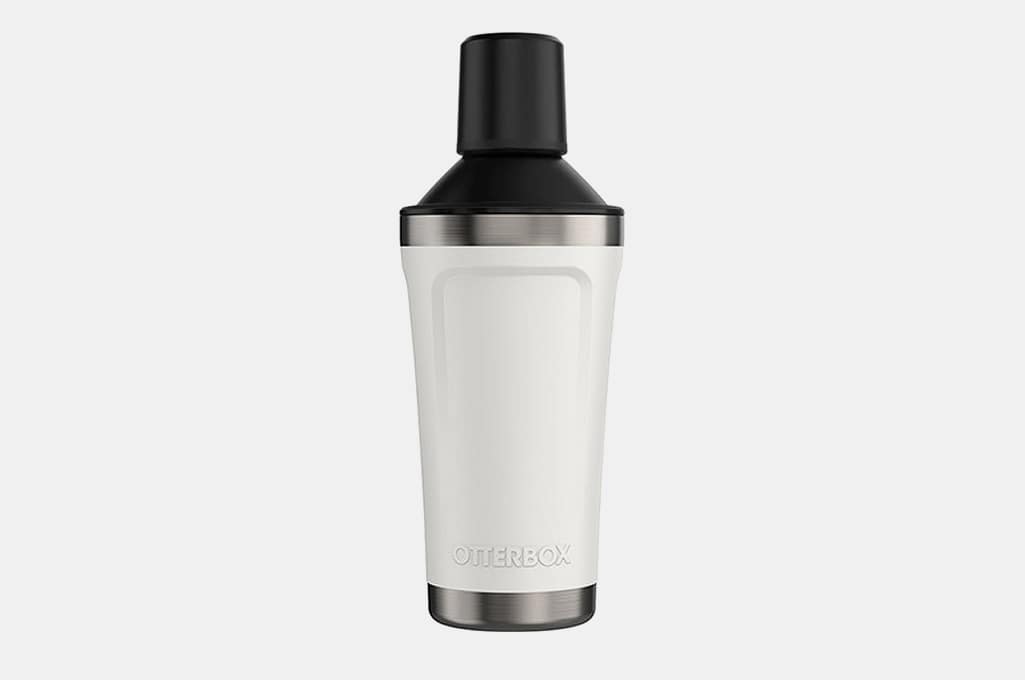 Otterbox Elevation Tumbler with Shaker Lid
The Elevation Tumbler is Otterbox's flagship drinking vessel. It's rugged, insulated, and handsome, but where it really gets interesting for outdoor drinking is with the swappable lids. Instead of opting for the sipper lid or the straw lid, go for the Shaker Lid and you'll be able to Brian Flanagan your way to fresh-air cocktail perfection. Complete with a strainer and a 1.5 oz shot lid, it's what you need for a backyard Mojito.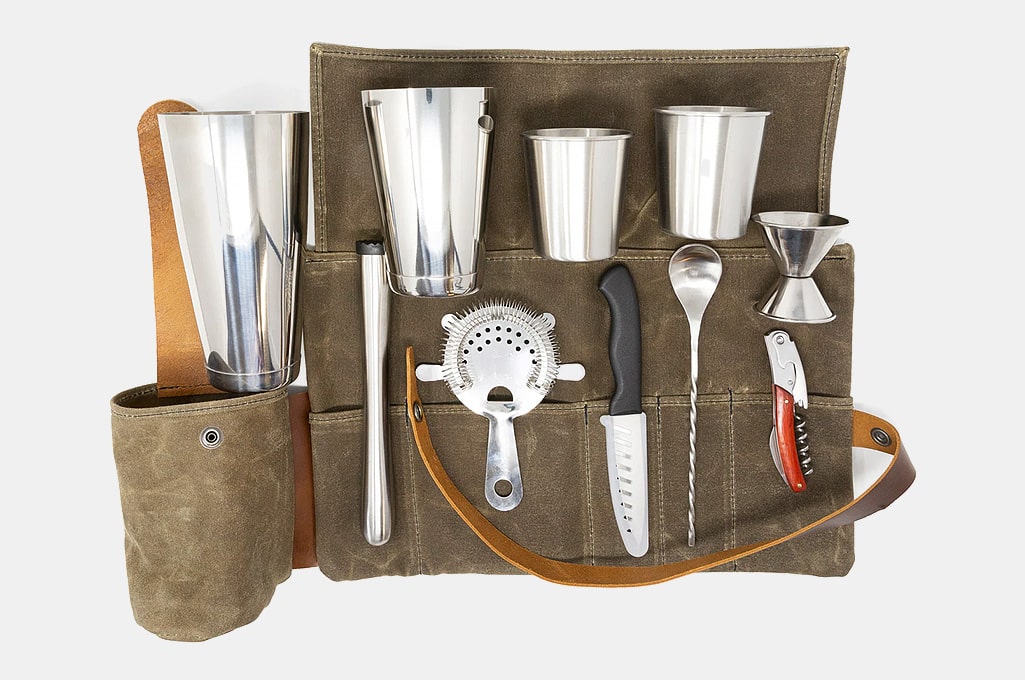 Whiskey Leatherworks Portable Cocktail Kit
Say you want to make something as simple as a fruited old fashioned. You'll need at minimum a muddler and a paring knife for the garnish. Maybe a Manhattan? Get out that strainer. All is easy enough to do at home. But say you wanted to mix these up at your campsite in the middle of the Monongahela National Forest. You'll need this. Nine tools—from bar spoon to muddler to wine key—are all neatly wrapped up in a waxed canvas and leather roll.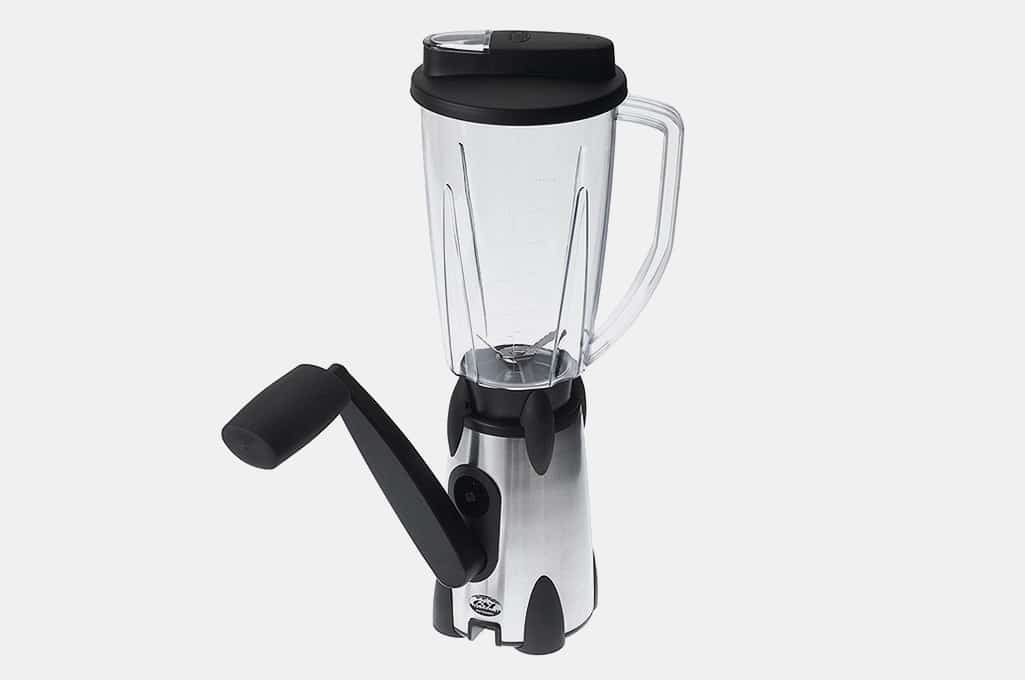 GSI Vortex Blender
When your super hilarious friend asks for a campside blended margarita, stop the guffaws in their tracks when you bust out this. Clamping to any stable (and non-flimsy) table, the Vortex Blender from GSI is the non-electric way to make slushy, crushed, and frozen drinks. Two speeds let you dial in your crush levels and by the time you're done cranking, you'll absolutely be ready for something cold and delicious.
Disclosure: Clicking on these links and making a purchase may earn us a small referral fee, at no extra cost to you. Learn more here.
freestar.config.enabled_slots.push({ placementName: "gearmoose_leaderboard_btf", slotId: "gearmoose_leaderboard_btf" });