The 10 Best Smart Speakers For Listening To Spotify
In honor of our twice-monthly Spotify playlists, we thought we'd offer up some of the best smart speakers you can use to listen to Spotify. Until the music streaming giant follows up their Car Thing device with a Home Thing smart speaker, we'll rely on other manufacturers to deliver the noise. All of these smart speakers connect to wifi, some support bluetooth as well, and multiples of the same speaker can be paired up for surround sound.
They all offer voice control (Alexa, Google Assistant, or both) or you can use their dedicated apps. Some even have real live buttons on the unit for those who like a tactile experience. But what each of these speakers does best is deliver deep, clear, loud sound so Spotify sounds exactly as good as it should.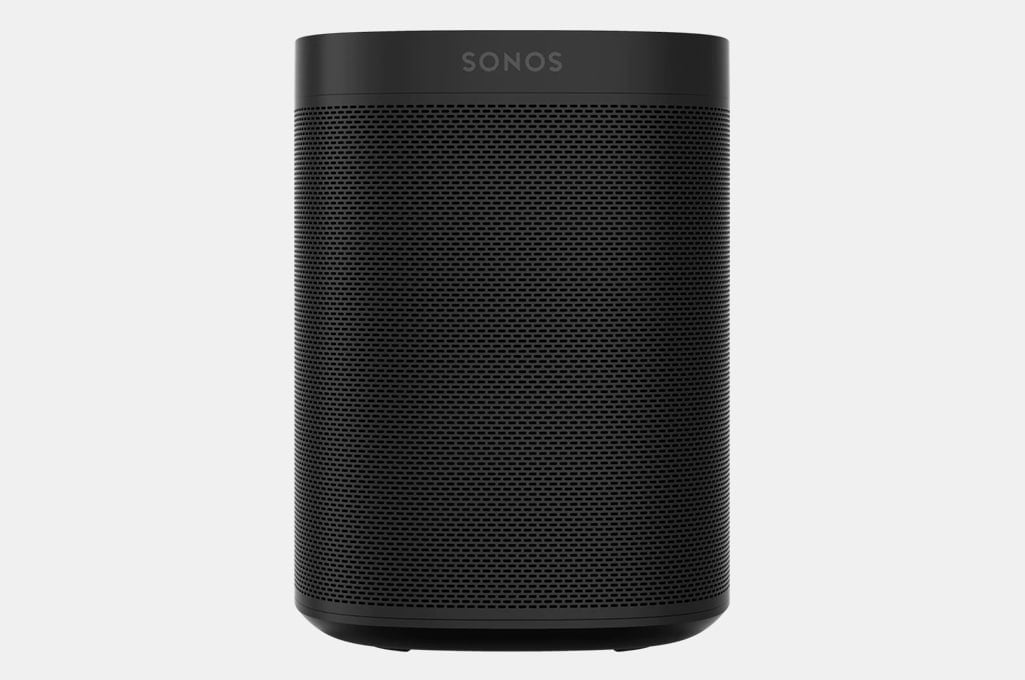 Sonos One
Sonos One is a compact, stationary speaker with built-in voice control. Standing just over six inches tall, it delivers room-filling sound wherever you put it. Because it runs on wifi, and not bluetooth, you'll control your Spotify playlist via the Sonos App, Apple AirPlay, or just by asking Google Assistant or Alexa, both of which come built-in.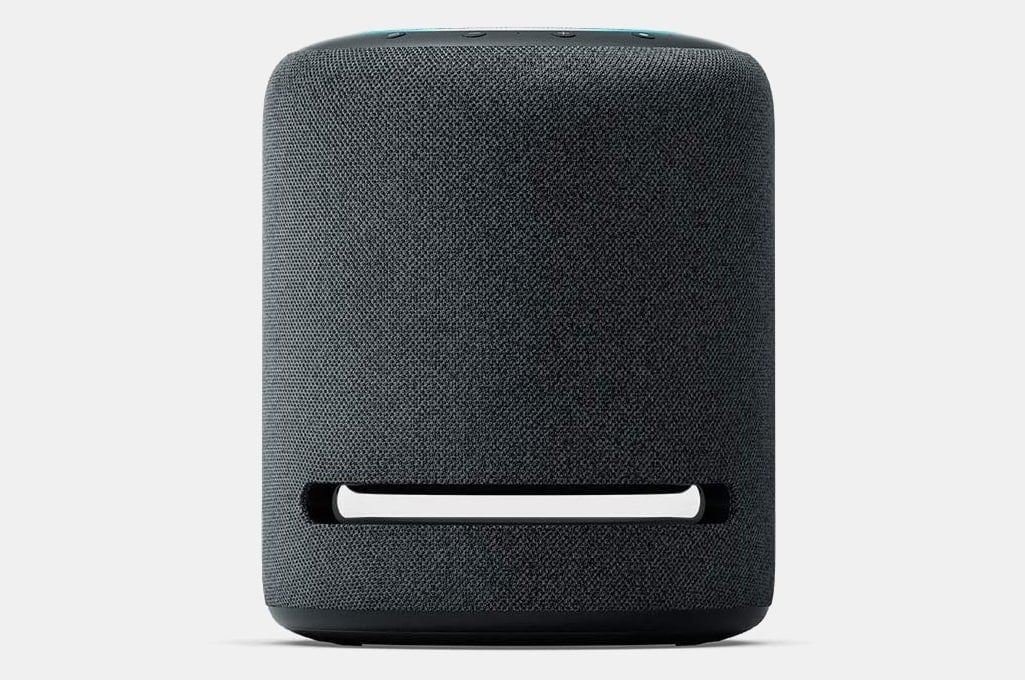 Amazon Echo Studio
In the Amazon Echo lineup, Studio is focused on sound quality. It performs all Alexa functions — smart home control, joke telling, Amazon shopping — but it also has three mid-range speakers, a tweeter, and a downward-facing, five-inch woofer to blast out your Spotify music. Connecting via bluetooth or wifi, you control it through Alexa, either via her app or your mouth. 
Google Nest Audio Smart Speaker
Since acquiring Nest, Google uses the brand for its smart home offerings, including home hubs. Google Nest Audio was built to sound good and look good — with more volume and bass than Google's original Home speaker and five fabric-covered colors that'll look nice on your shelves. Running on wifi, you'll control your Daily Mix 3 by talking to Google Assistant or through the Google Home app.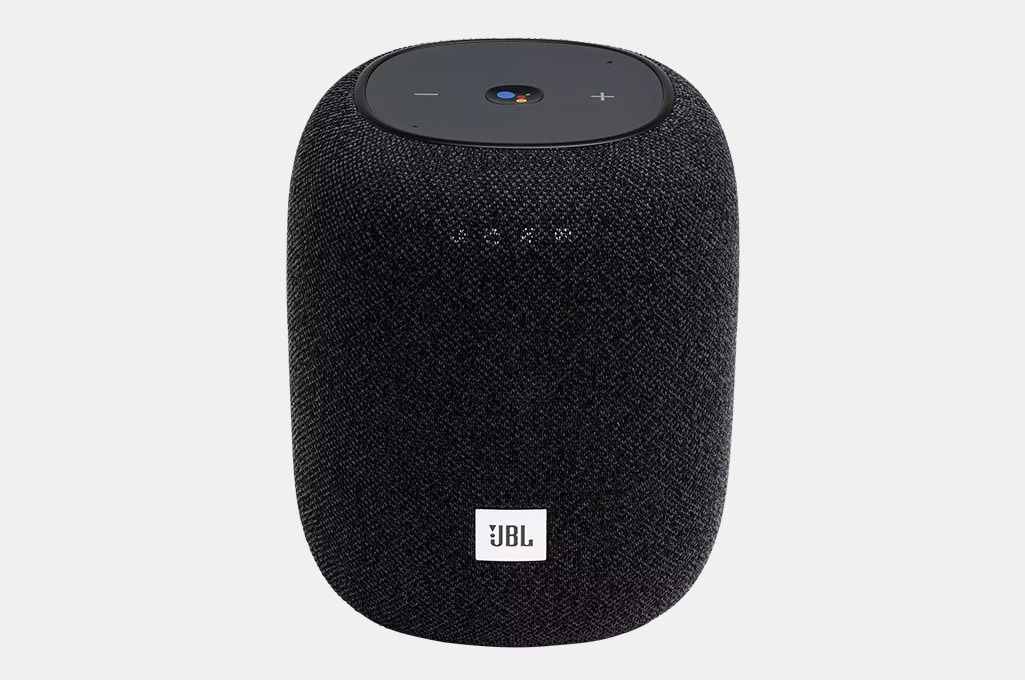 JBL Link Music
Also managed by the Google Home app and also loaded with Google Assistant, JBL's smart speaker for kicking out the jams is called, fittingly, Link Music. Connected via wifi or bluetooth, the Link Music has 360 degree speakers, making it a perfect choice for a kitchen island or any of your other centrally located surfaces.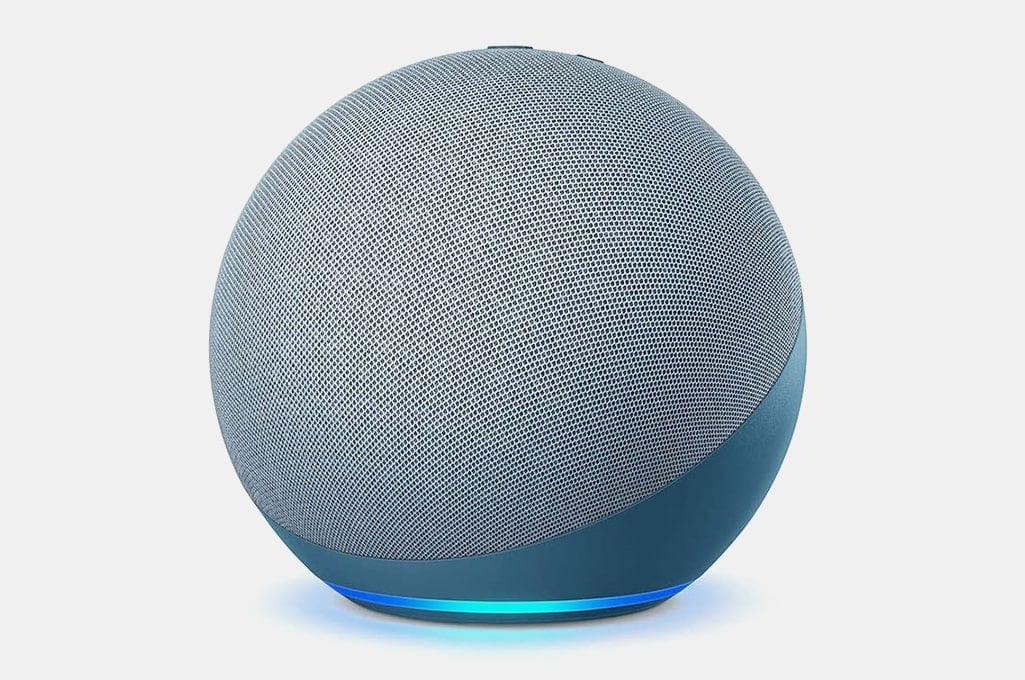 Amazon Echo
Coming in a hundred bucks cheaper than Echo Studio, Amazon's fourth generation of the standard Echo comes with all of Alexa's tricks of the trade, the ability to stream as much Spotify as you want, and whole-house control. Because the Echos play so nice together, you can grab a few of these and set them up in ancillary rooms, for music, music, music, everywhere.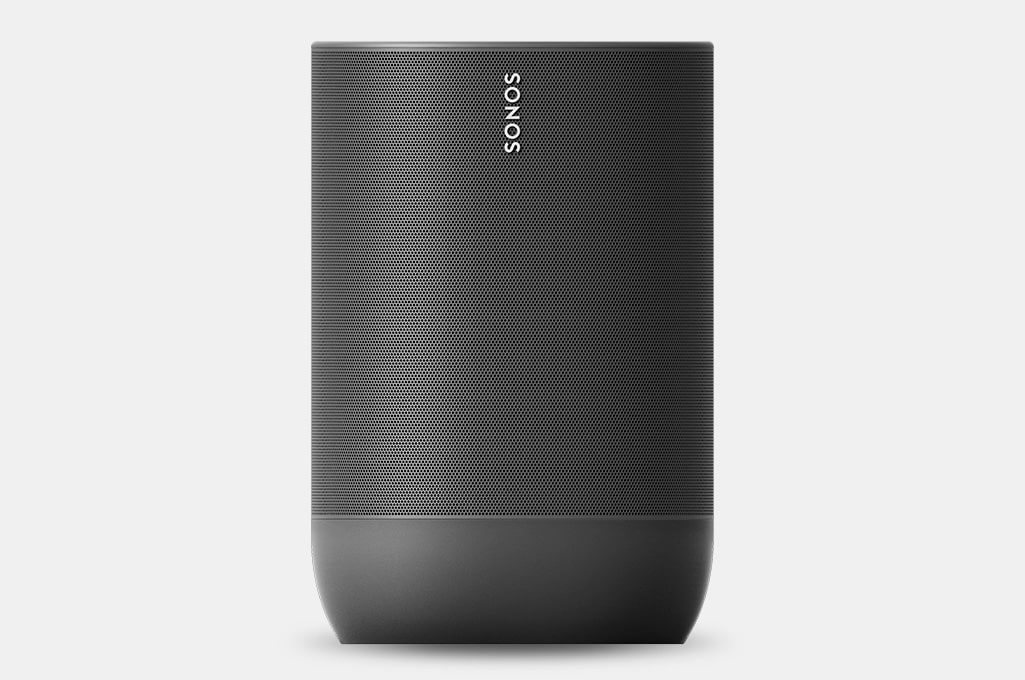 Sonos Move
With eleven hours of battery life, bluetooth connectivity, and IP56 weather resistance wrapped up in a tough shell, you can listen to your playlist just about anywhere you have a cell signal (or wifi). The Move is no lightweight either, weighing in at six pounds, it can deliver the full power of that classic punk playlist to your backyard shindig.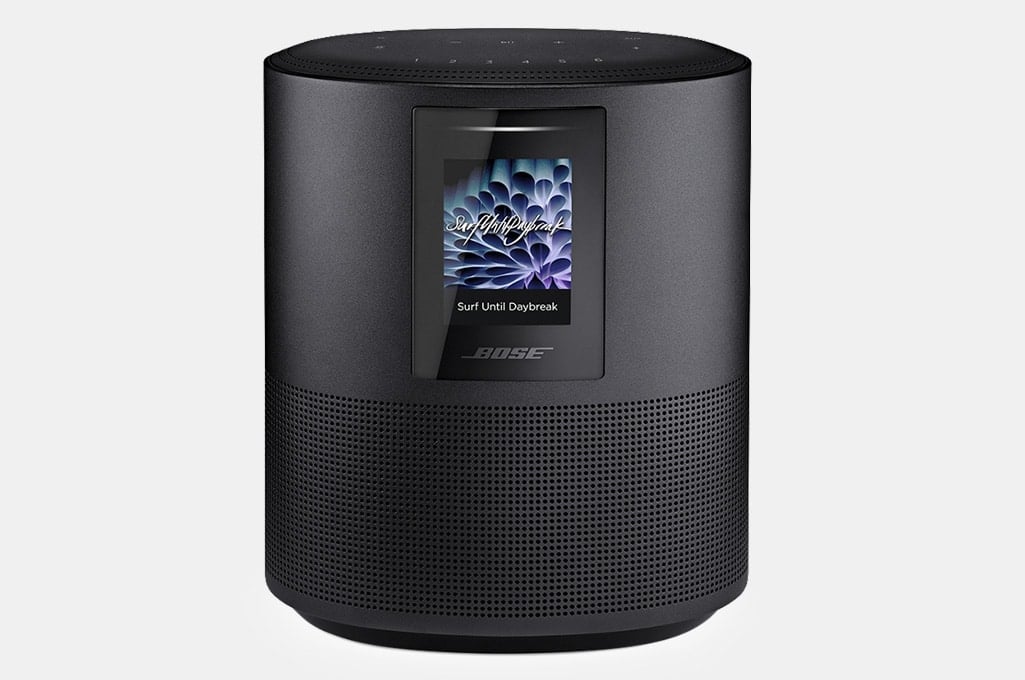 Bose Smart Speaker 500
If there's a best speaker party, Bose is always invited. Their Smart Speaker 500 cranks out stereo sound from a single unit, a feat they perfected before streaming was even born. Control comes from wifi, bluetooth, or Apple AirPlay 2 and Alexa and Google Assistant are both built-in. Of course, if you're a guy who still likes to touch stuff, simple button controls are up top.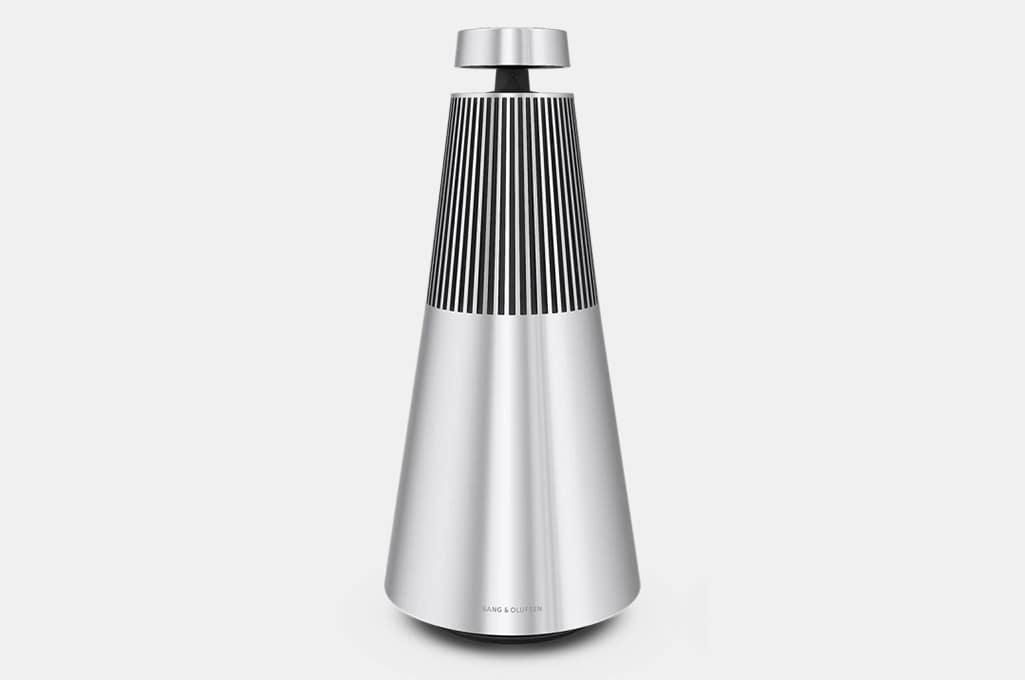 Bang & Olufsen Beosound 2
Is it a communication device left behind by the Ring Builders on Ilus IV? Nope, just another impressive sculptural speaker by Bang & Olufsen. The Beosound 2 stands about 17 inches tall and comes in brass-, bronze-, gold-, or silver-toned solid aluminum. Wifi- and bluetooth-enabled, you can get it with or without Google Assistant and the top is an elegant touchscreen control panel.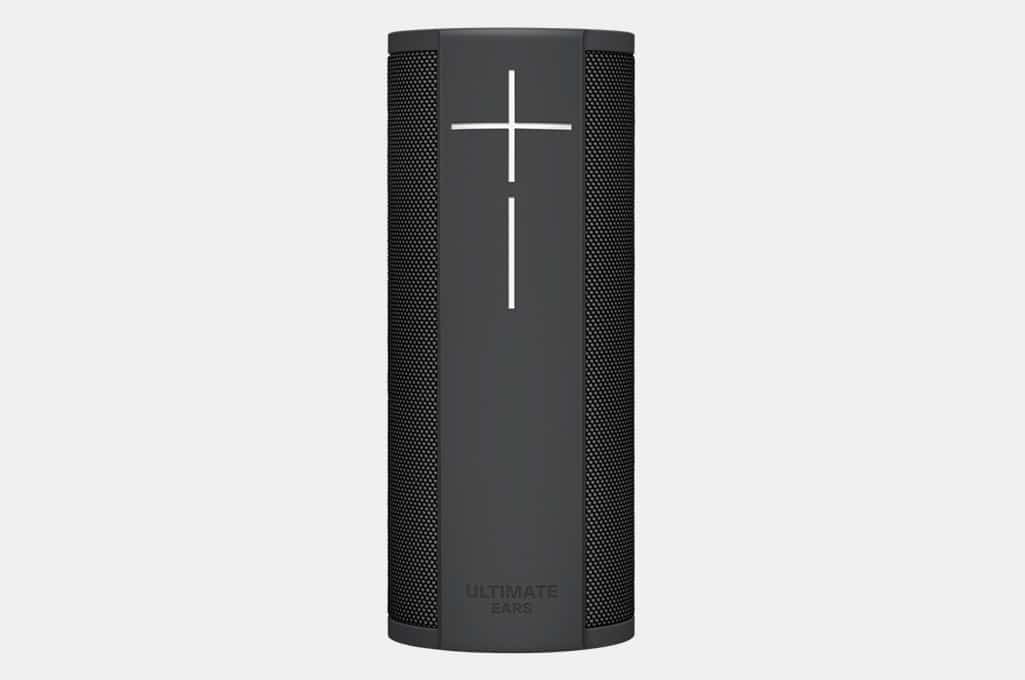 UE Megablast
Ultimate Ears speakers are known for two things: durability and big sound from a tiny package. Megablast is a portable, nine-inch tall, bass-blasting beast that comes with Alexa built-in. Voice control works on wifi, and bluetooth connectivity lets the beat go on when you're away from home.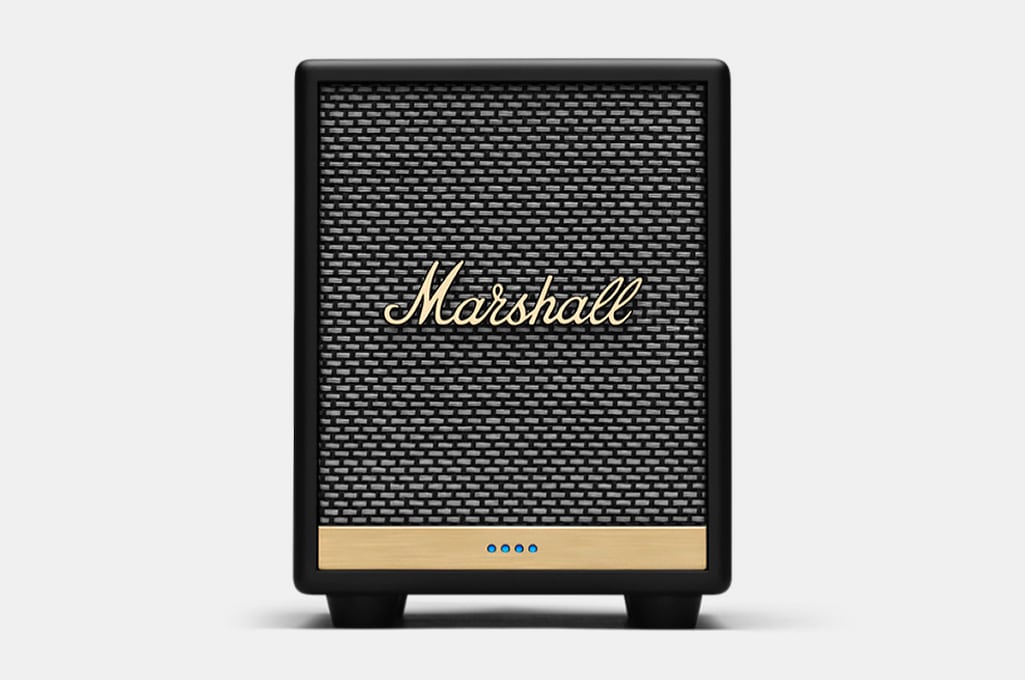 Marshall Uxbridge Voice
If you're looking for unique aesthetics (and aren't quite ready to pony up the 2.6 grand for B&O's beauty) go for the Uxbridge Voice. Marshall keeps true to its guitar amp heritage with this five-ish inch cube capable of thundering stadium sound. Alexa comes built-in, connectivity is through wifi or bluetooth, and speaker-pairing with Echo devices is on the horizon.
Disclosure: Clicking on these links and making a purchase may earn us a small referral fee, at no extra cost to you. Learn more here.