The 12 Best Soundbars For Your Home Theater
There's nothing quite like the thrill of watching a movie in the theater setting, complete with surround sound that elevates the sensory experience and makes you feel like you're part of the larger-than-life action on the screen. Some homeowners are lucky enough to have the space to emulate the theater-going experience with a projector, graduated seating, and a high-end surround sound system.
However, there are also plenty of people with more modest spaces (and budgets) looking to capture the same dynamic with less equipment, and this is where sound bars come in. These incredible, compact soundbars are designed to deliver a fully immersive surround sound experience, with crisp sound quality and dynamic acoustics, without having to populate your home theater with bulky speakers and coaxial cable underfoot. Here are the best soundbars to transform your TV room into a home theater.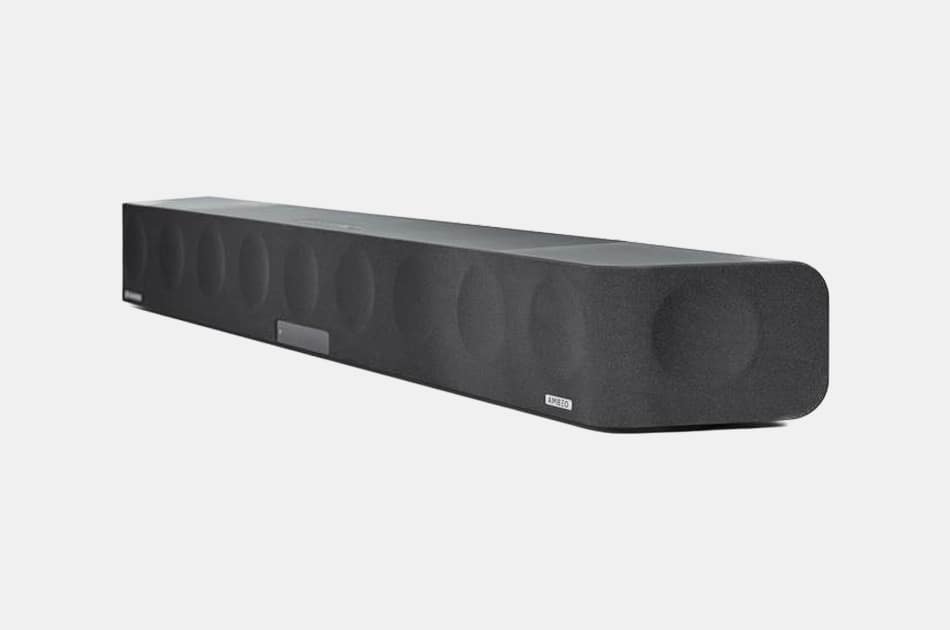 Sennheiser AMBEO Soundbar
Technology is the name of the game when you purchase this sound bar, which will set you back just a skosh under $2,500. Case in point, the virtualization technology that maps the reflective surfaces in your room to create a one-of-a-kind, 3D sound experience perfectly tailored to your space. You'll also enjoy the range of sound, including deep base reminiscent of an external subwoofer. Compatible with Dolby Vision, eARC, 4K passthrough, Bluetooth, and Chromecast, it also includes a smart control app for iOS and Android so you can easily adjust acoustic settings.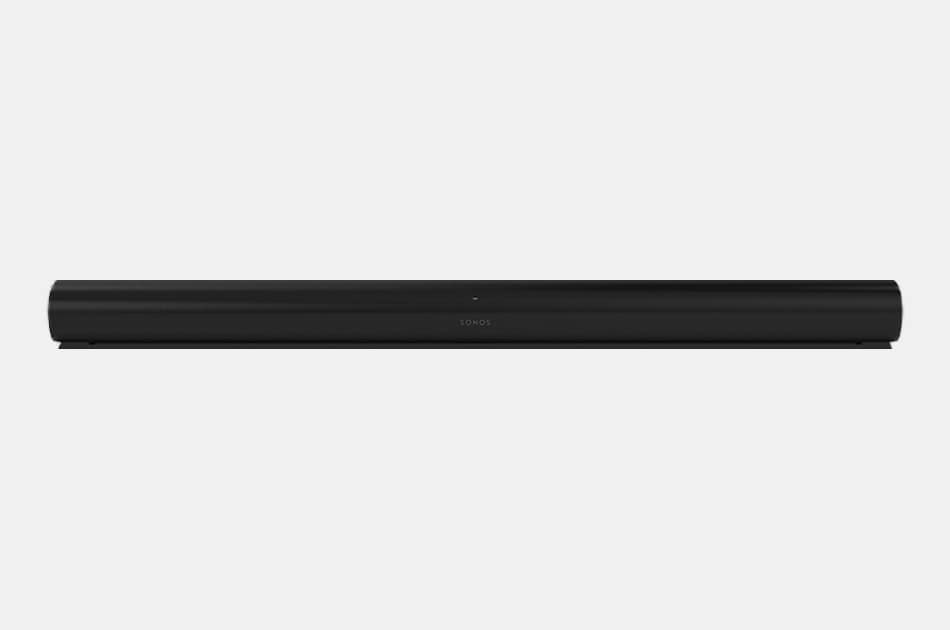 Sonos Arc
At slightly larger than a fluorescent light bulb, this $800 tube of a sound bar delivers the powerful, immersive sound quality of Dolby Atmos via ARC, with multi-dimensional audio that offers both depth and clarity. Trueplay tuning technology relies on the unique acoustics of your room for optimal calibration of five channels, coordinated to deliver multi-directional sound, so you feel like you're in a theater environment with speakers all around. Built-in Alexa and Google Assistant offer voice control for your convenience.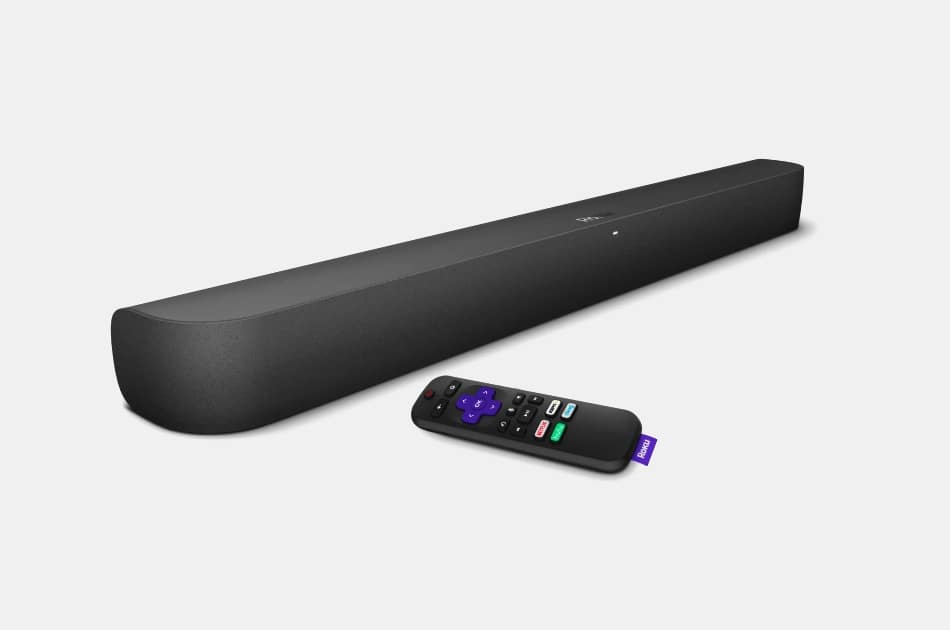 Roku Smart Soundbar
Best known for streaming media devices, Roku has expanded their product line to include audio equipment that enhances your viewing experience. Even better, the Roku player is built in, so one device can not only put Netflix on the telly, but serve up streaming content with premium sound clarity and dynamic bass for any TV with an HDMI port. Bluetooth allows you to port sound from mobile devices, a voice remote works with most TVs, and you can easily expand by adding other Roku wireless speakers. At just under $180, the price is hard to beat.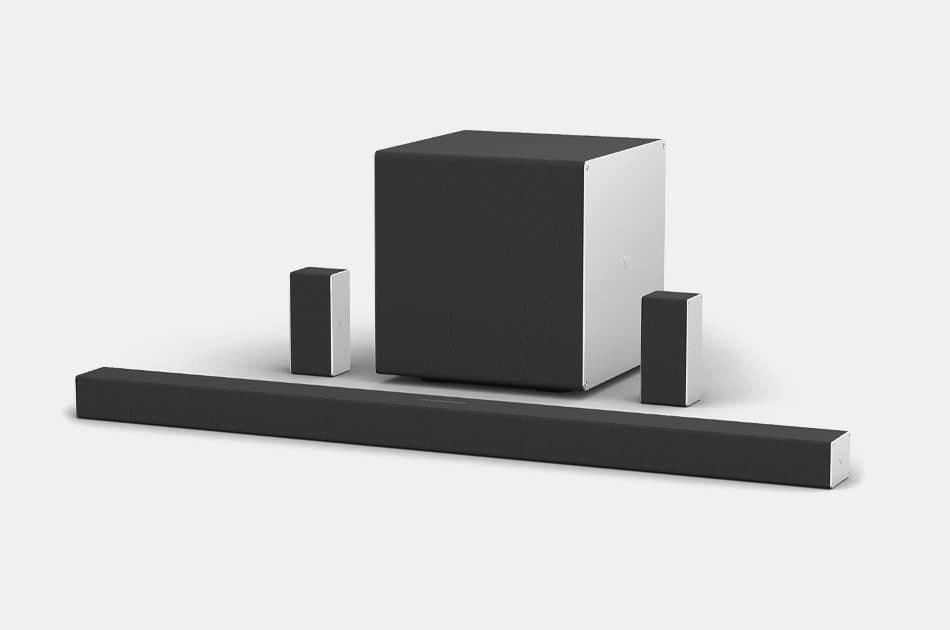 Vizio SB46514-F6
Unlike some other, standalone sound bars, this is a system comprised of a central, 5-channel sound bar paired with wireless, rear, 2-channel surround speakers and a 10-inch wireless subwoofer. In other words, it's a lot closer to your average surround sound system. That said, it does offer wireless streaming via Bluetooth or Chromecast, and the Dolby Atmos sound is delivered with a series of upward firing speakers that send sound bouncing through the room to hit you at every angle. It can be yours for a cool $1K.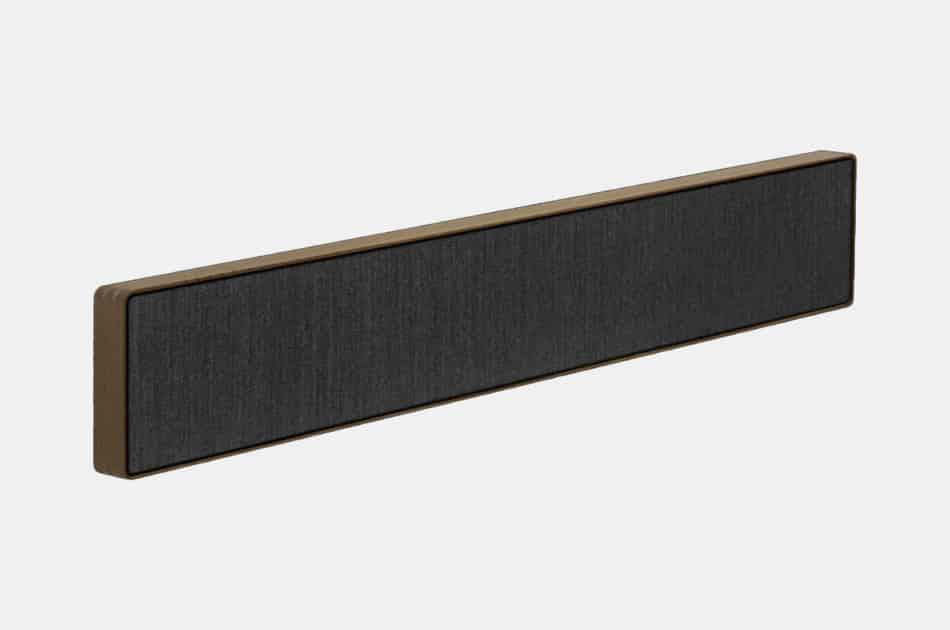 B&O Beosound Stage
Consumer electronics company Bang & Olufsen, well known for high-end speakers, doesn't fail to impress with their low-profile sound bar, meant to complement your wall-mounted TV. Looks aren't everything, but this sound bar offers the best of both worlds with sleek, Scandinavian design and an 11-driver setup that includes 4 woofers, eliminating the need for an independent subwoofer. 3-channel sound delivers speech clarity to round out the richness of the overall audio experience. It will set you back $1,750, but with looks AND performance, you'll get what you pay for.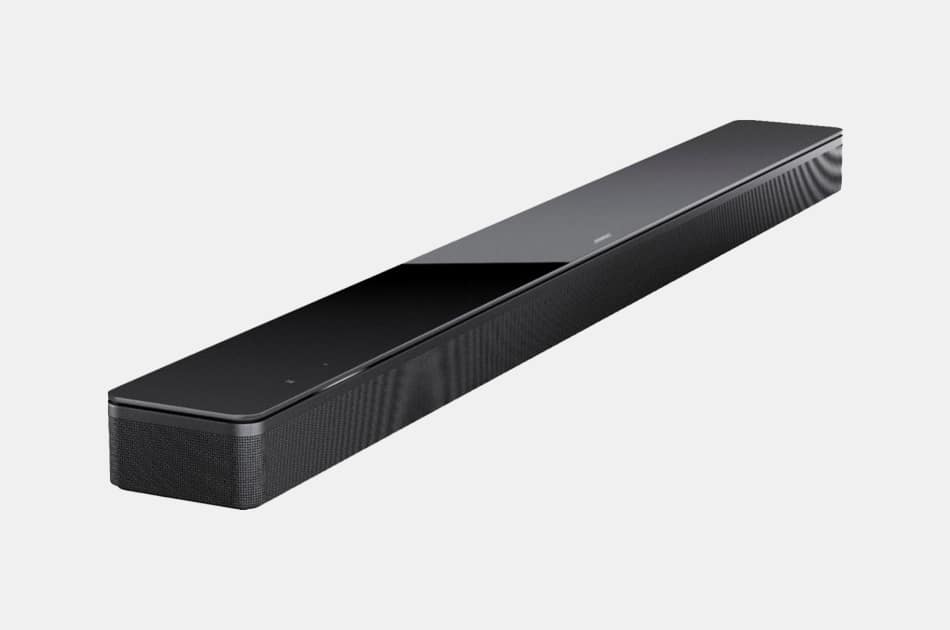 Bose Soundbar 700
A household name in consumer speakers, Bose offers the Soundbar 700, which is "designed to be the world's best soundbar". It's certainly convenient, with Wi-Fi and Bluetooth connectivity, Apple Airplay 2, built-in voice assistants, and a universal remote. But it goes the extra mile with ADAPTiQ technology that calibrates sound to the acoustics of your room for optimal audio quality, as well as low-profile transducers that deliver clarity and recessed ports for distortion-free bass.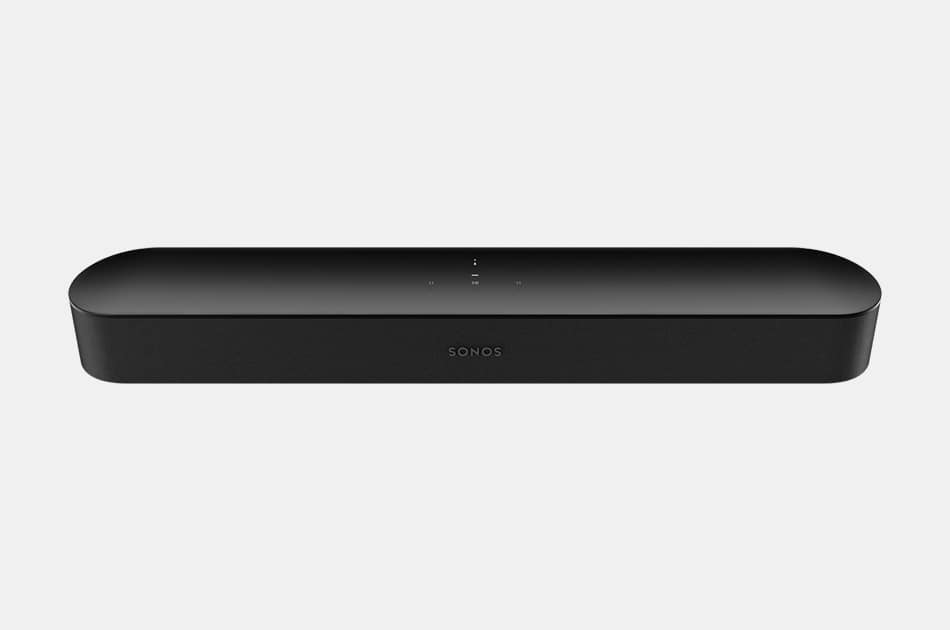 Sonos Beam
We've all grown accustomed to HD quality video in the home setting, but what about high definition sound? This smart, compact sound bar was tuned by Oscar-winning sound engineers, and you're sure to enjoy the dialogue clarity in Speech Enhancement mode. You might also like the Sonos Radio app, with live radio and programming exclusive to your Sonos device. Built-in Alexa and Google Assistant offer hands-free control for ultimate convenience, and the Beam comes in at just $399, a great deal if the Sonos Arc is a bit out of your price range.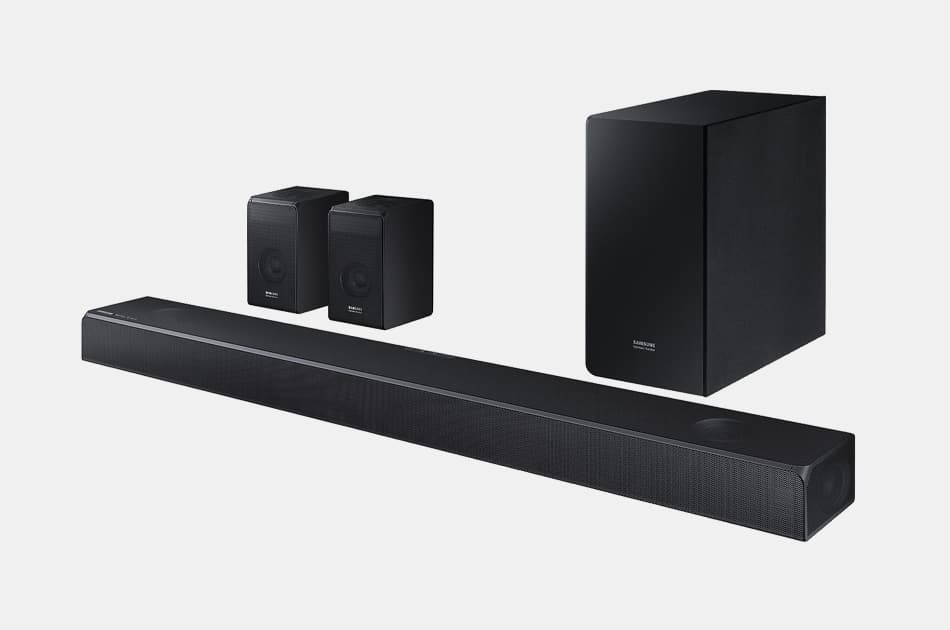 Samsung HW-N950 Soundbar
Outfitted with premium Harman/Kardon speakers, this sound bar delivers Dolby Atmos or DTS:X sound with 7.1.4 channels, including four upward facing and two side facing speakers. With the addition of two included wireless rear speakers, you'll enjoy truly immersive sound that can be heard around and even above you. SmartThings compatible, this system hooks up to your smart home hub for easy control from a centralized system, and Wi-Fi and Bluetooth ensure you can port all your home audio through your speakers.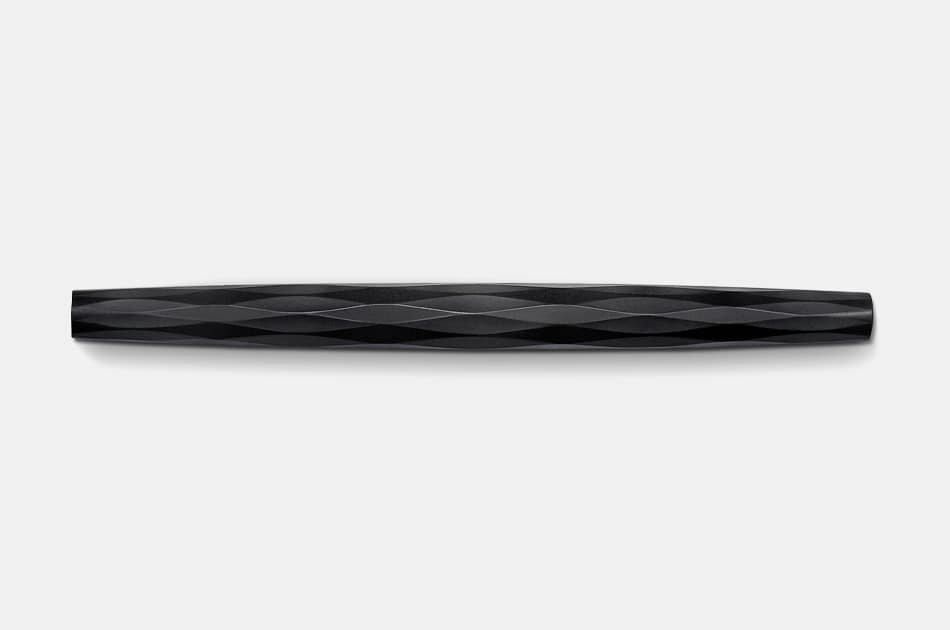 Bowers & Wilkins Formation Bar Soundbar
This snazzy sound bar, priced at $1,200, delivers "illuminating" sound in a chiseled tube that's sure to catch the eye. A dedicated central channel ensures that you never miss a moment of dialogue, while six 2.5", angled, glass-fiber drivers and three 1", double-dome tweeters pump out ultra-wide soundstaging, thanks to internal amplifiers, dynamic EQ, and advanced digital signal processing (DSP). Use it to complement streaming video or Bluetooth audio.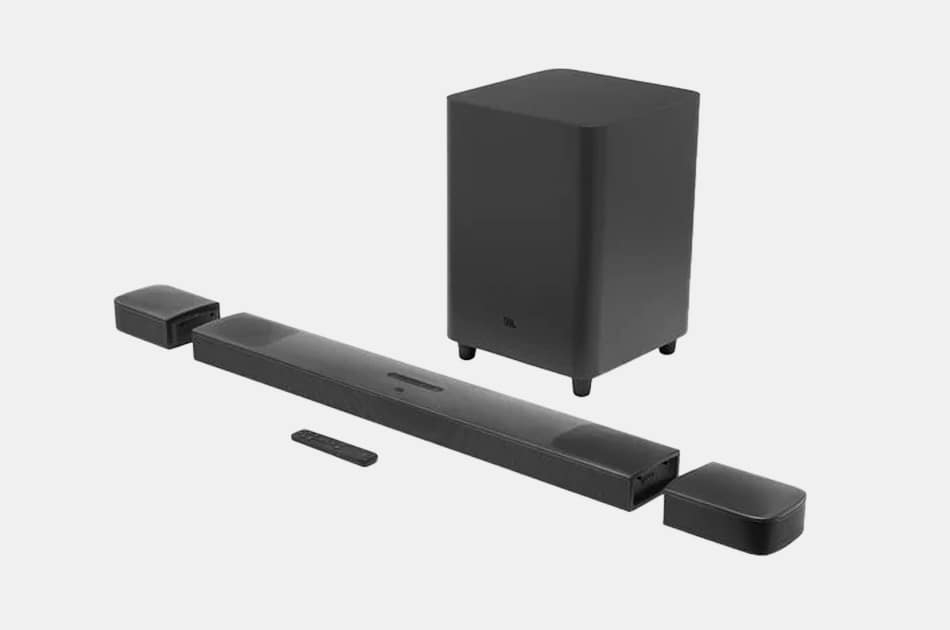 JBL Soundbar 9.1
JBL has been in business since 1946, when the company produced their first speakers (based on precursor Altec Lansing models). In the nearly 75 years since, JBL has continued to produce quality home audio equipment, and this 9.1-channel sound bar system with surround speakers is no exception. You'll enjoy true wireless surround with Dolby Atmos thanks to a central sound bar, two detachable wireless speakers, and a 10" wireless subwoofer. Upward firing speakers bounce sound for an immersive experience at just shy of $1,000.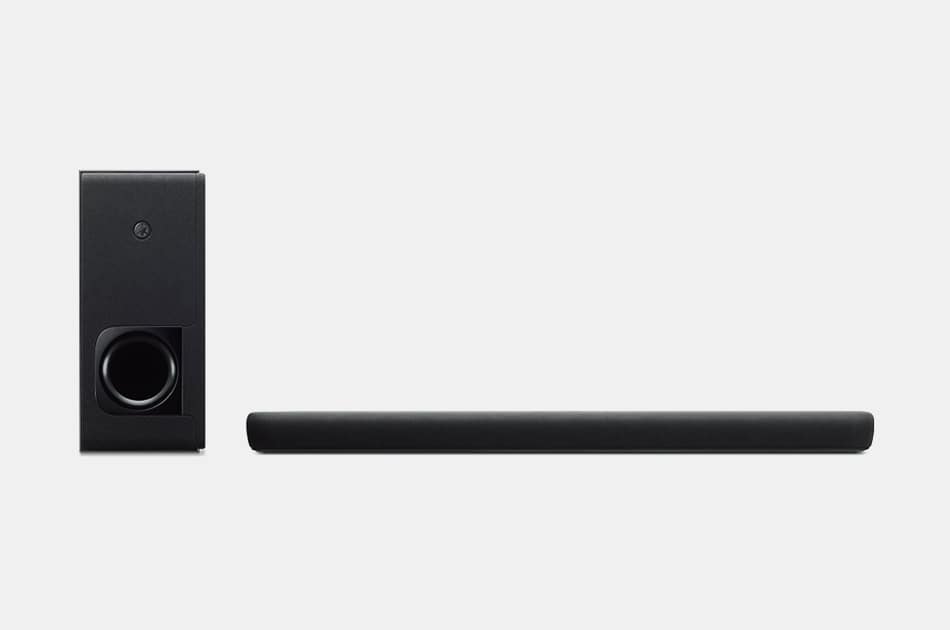 Yamaha YAS-209 Soundbar
Standalone sound bars are pretty adept at delivering the surround sound experience, but the addition of a wireless subwoofer definitely adds to the dimensionality with deep tones that are difficult to render with smaller speakers, as this system proves. Crystal clear dialogue, directional 3D sound, and explosive bass come in a system that's easy to install and offers control via mobile app or built-in Alexa. Priced affordably at $350.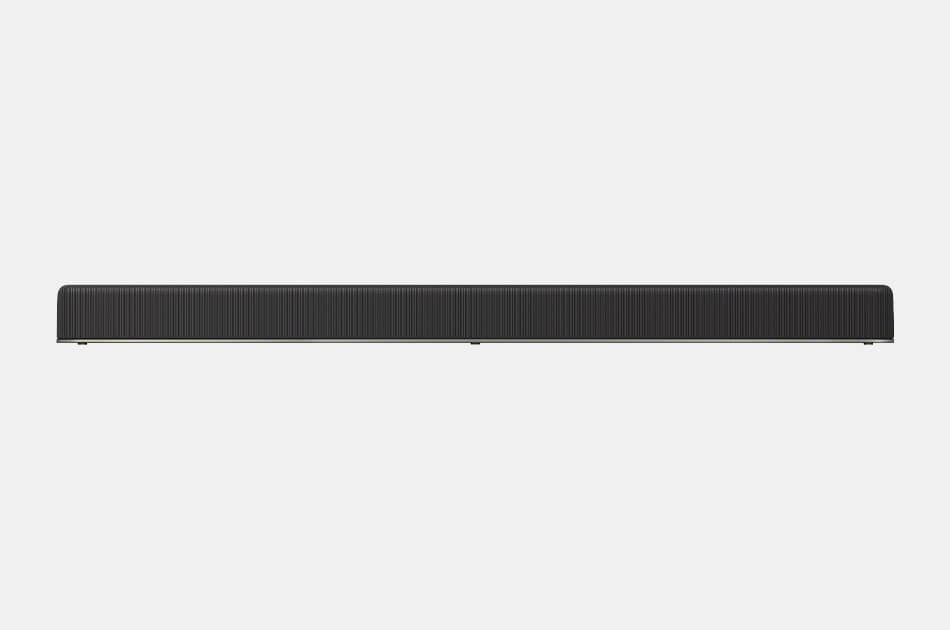 SONY HT-X8500 Soundbar
If your home is populated with Sony products, including your TV, compatible sound equipment is sure to deliver optimal audio expression. This sound bar features 2.1-channel Dolby Atmos and DTS:X 3D sound, with built-in subwoofers for thumping bass. 7.1.2 directional surround sound comes courtesy of the Vertical Surround Engine, and a variety of sound modes (cinema, music, game, news, and sport) help to optimize audio output, no matter what you're watching or listening to. At 400 bucks, it's a pretty sweet deal.
Disclosure: Clicking on these links and making a purchase may earn us a small referral fee, at no extra cost to you. Learn more here.