The King of Cool didn't come by his title by accident. From the cars he raced to the motorcycles he owned to the rough and tumble nature of his real-life backstory, Steve McQueen epitomized coolness and the association was earned.
Thanks to his signature, understated manner and scene-stealing physical presence, just about every McQueen movie is a must-see. But if the hours in your day are also limited to 24, here are the 15 best Steve McQueen movies. As a bonus, we ranked them in order of their Rotten Tomatoes score, so you can zero in on where to start.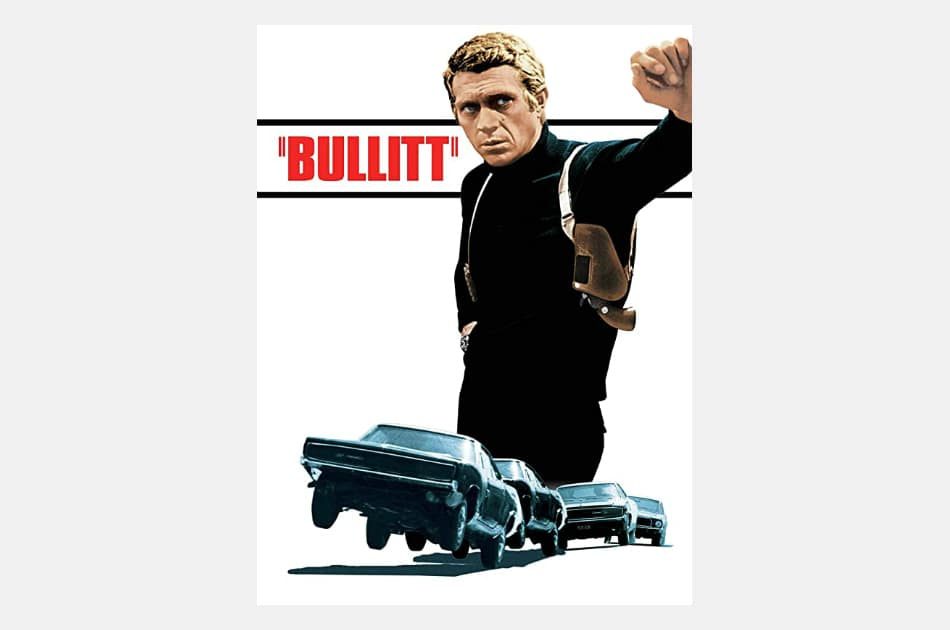 Bullitt (1968)
"You work your side of the street, and I'll work mine."
It's possible Bullitt is the definitive definition of cool. Steve McQueen plays a detective named Bullitt, drives a '68 Mustang Fastback, and gets into one of the most epic car chases ever filmed — the amount of coolness in that sentence alone is enough to chill a Hot Pocket straight out of the microwave. Smart, fast-paced, and exquisitely edited, this shows cop movies how it's done.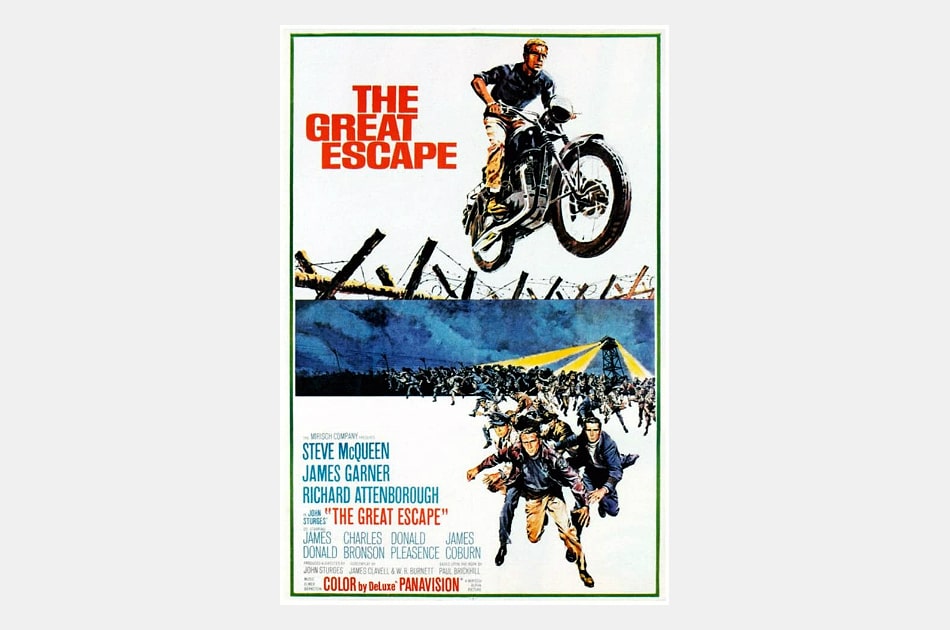 The Great Escape (1963)
"You'll still be here when I get out?"
If there were any doubts McQueen was a superstar, his turn in The Great Escape knocked them out cold. Bringing his signature laconic rebelliousness, and no doubt drawing on his own time in the military (and 41 days in the brig), he plays a USAAF Captain in a Nazi POW camp who's determined to help bust out his fellow Allied prisoners. Watch it for an early take on the planning/enactment sequences and one of the best motorcycle stunts in cinema.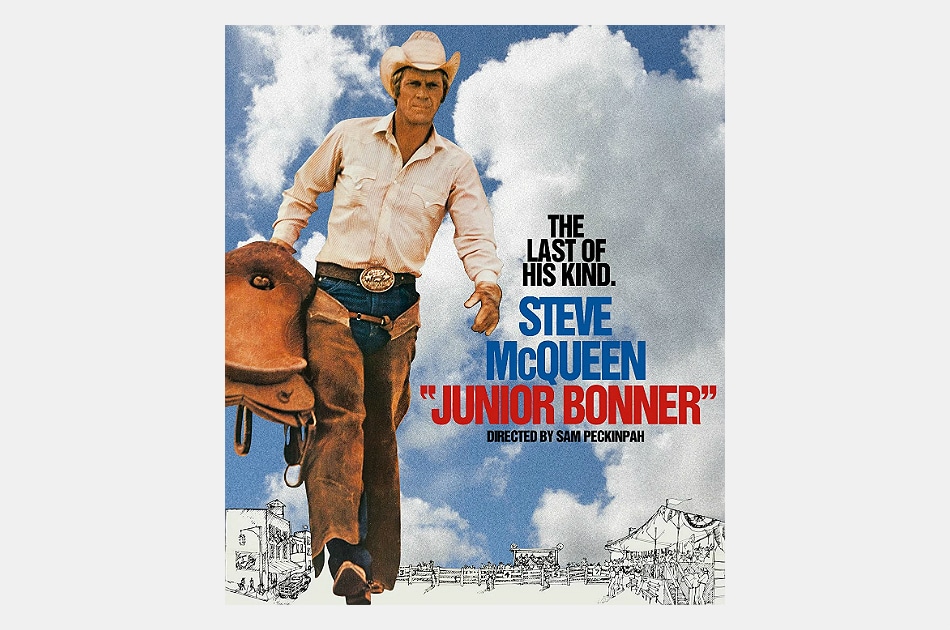 Junior Bonner (1972)
"Well, second's better than third."
McQueen launched his career as a bounty hunter in the western TV show Wanted: Dead or Alive and he donned the cowboy hat repeatedly in his career. Here he plays an aging rodeo rider who returns to his hometown in Arizona to reunite with his family and prove he can last 8 seconds on a particularly ornery bull. Without car chases or shootouts, Junior Bonner didn't get the love it deserved upon release, but its nuanced examination of the decline of the cowboy era is well worth a look.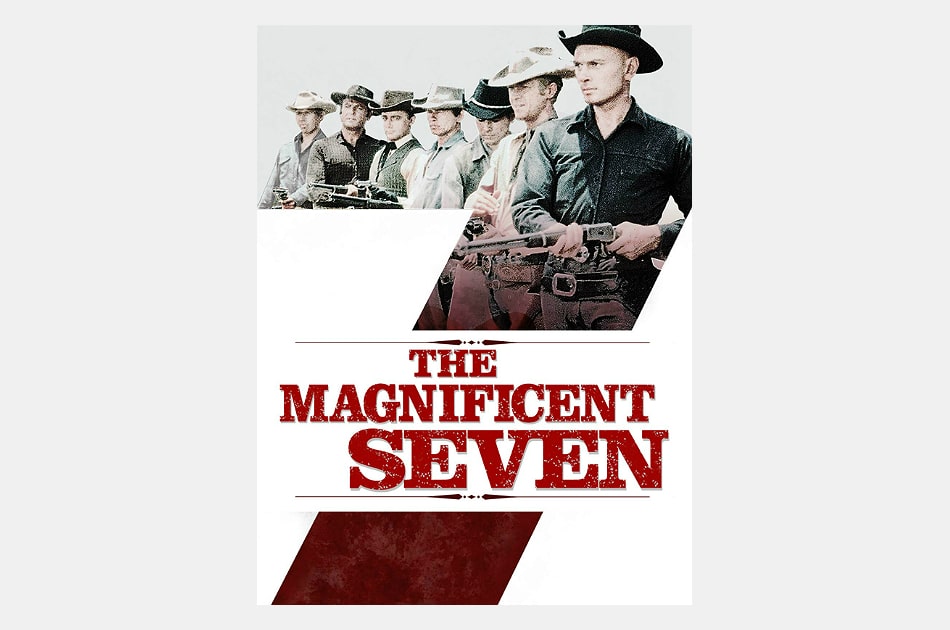 The Magnificent Seven (1960)
"We deal in lead, friend."
For his breakout role, McQueen plays one of seven gunfighters hired to protect a village from a gang of bandits. But just the way he'd play with his hat or handle his gun in the background was enough to make the ensemble movie feel like a McQueen vehicle. Based on Kurosawa's Seven Samurai, The Magnificent Seven is a wild ride with plenty of heart and grit.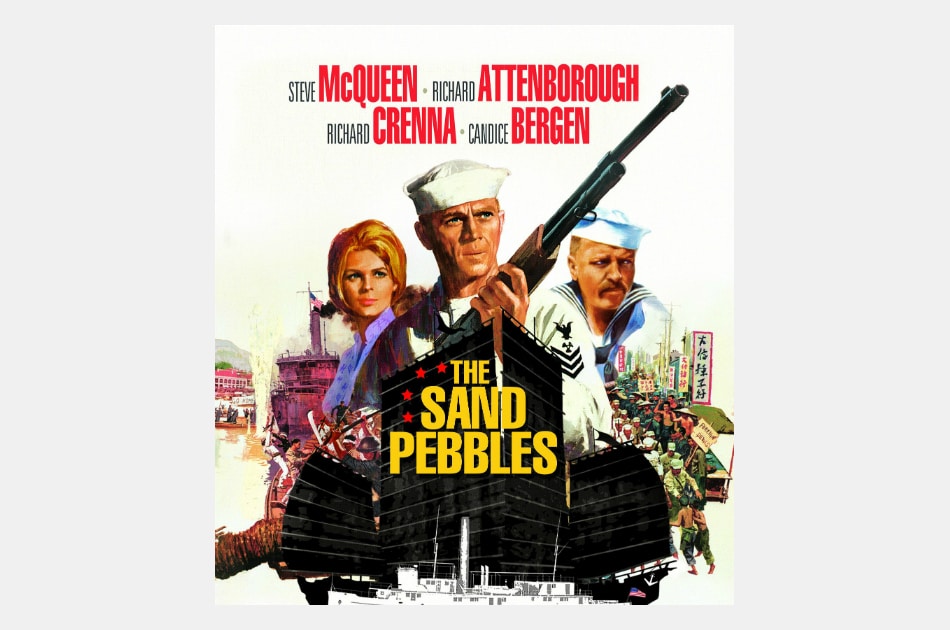 The Sand Pebbles (1966)
"Hello, Engine. I'm Jake Holman."
Vast and epic, The Sand Pebbles follows an American gunboat and its crew on patrols along the Yangtze river in 1920s China. With impressive scenery (filmed in Taiwan and Hong Kong), a little romance, a lot of adventure, and McQueen as the upright but rebellious chief Machinist's Mate, it's a sweeping classic.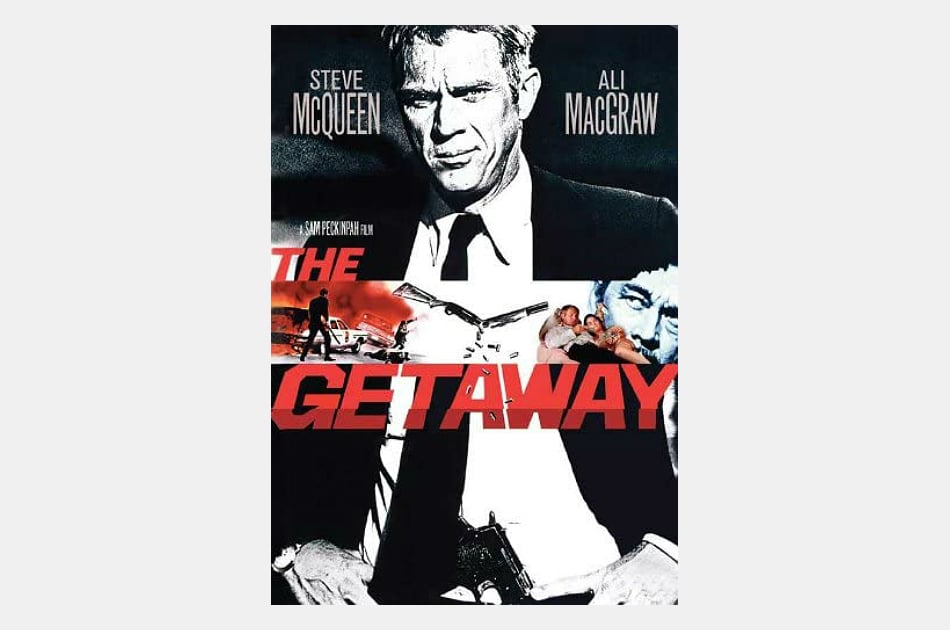 The Getaway (1972)
"Punch it, Baby!"
McQueen married three times in his life, the second was to Ali MacGraw who he met filming this. With all the action, car chases, and gunfire that audiences missed when director Peckinpah and McQueen joined forces earlier the same year, The Getaway is a thrilling, lovers-on-the-run heist caper.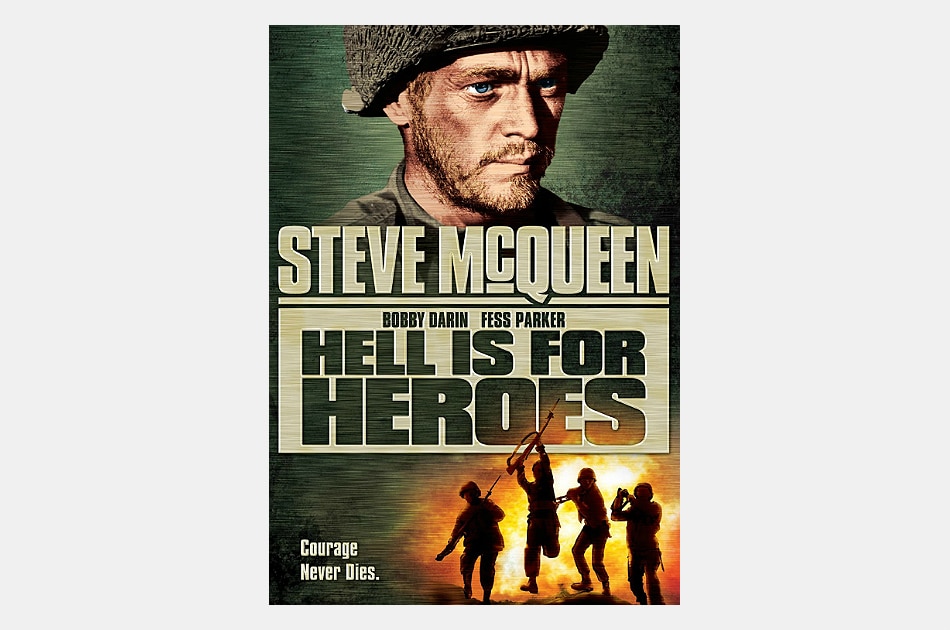 Hell Is for Heroes (1962)
"Reese, you're a private, you don't give orders, you take them!"
Between the Magnificent Seven and The Great Escape, McQueen starred in this, a WWII film about a squad of battle-weary soldiers who think they are about to be rotated off the front lines, only to be sent back into battle.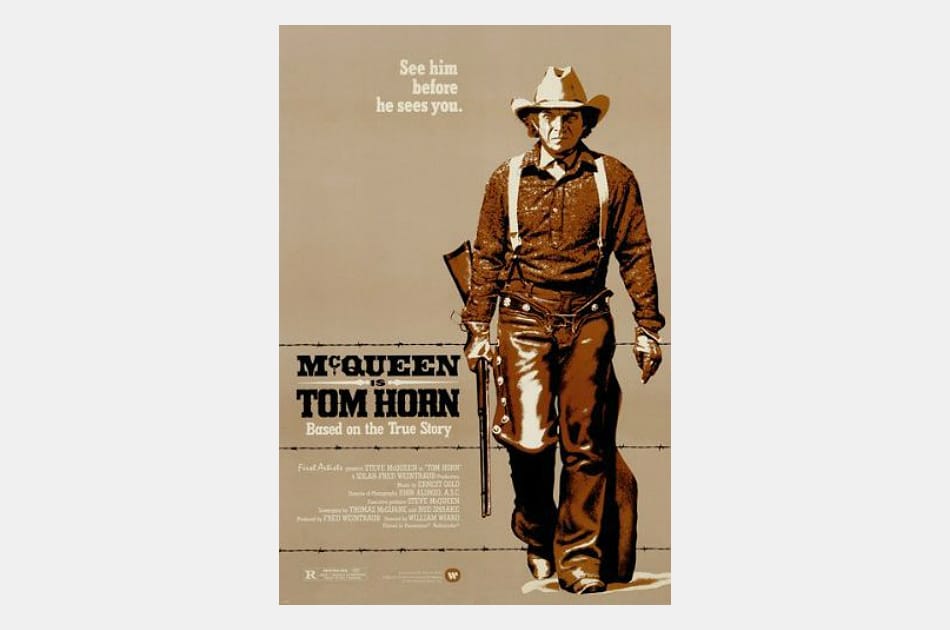 Tom Horn (1980)
"If you really knew how dirty and raggedy-a**ed the Old West was, you wouldn't want any part of it."
Taking place in Wyoming at the onset of the 1900s, Tom Horn tells the story of a real life cowboy working as a hired gun as the American frontier draws to a close. Playing the title character, McQueen brings his restrained swagger to what would be his second to last role.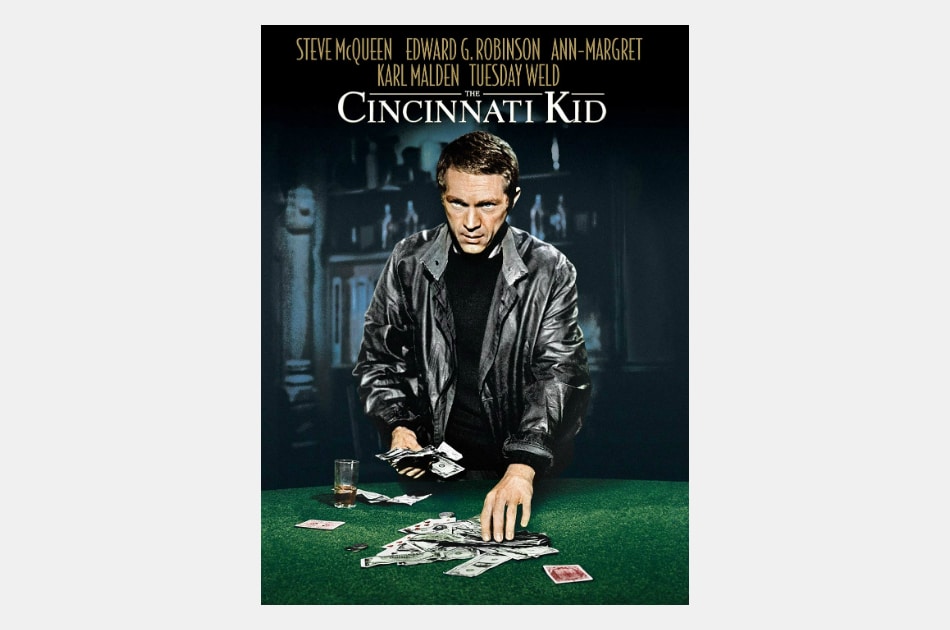 The Cincinnati Kid (1965)
"I don't need marked cards to beat you, pal."
Motorcycles, car chases, rodeos, cowboys — at this point on our list, McQueen has covered just about every topic of coolness out there, except poker. Set in 1930s New Orleans, The Cincinnati Kid tells the story of a player who wants to be the best, and challenges the biggest, baddest poker player around.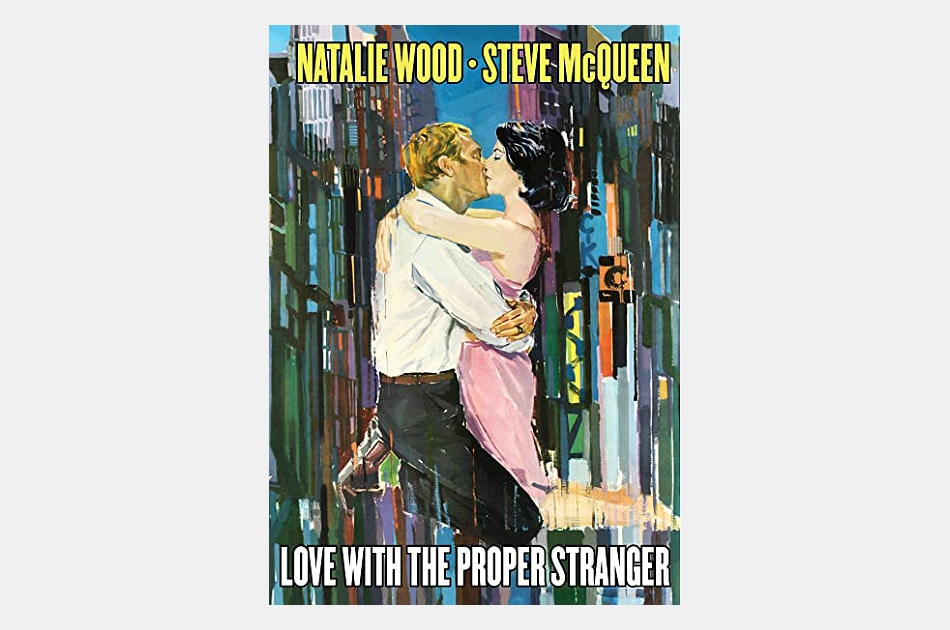 Love With The Proper Stranger (1963)
"That's what makes it rough — when they love you."
This time McQueen takes on the role of musician and romantic lead opposite Natalie Wood in a dramedy set in NYC. When a one night stand ends up in pregnancy, the two strangers must decide what to do. Watch it for the thoroughly satisfying chemistry between the two leads.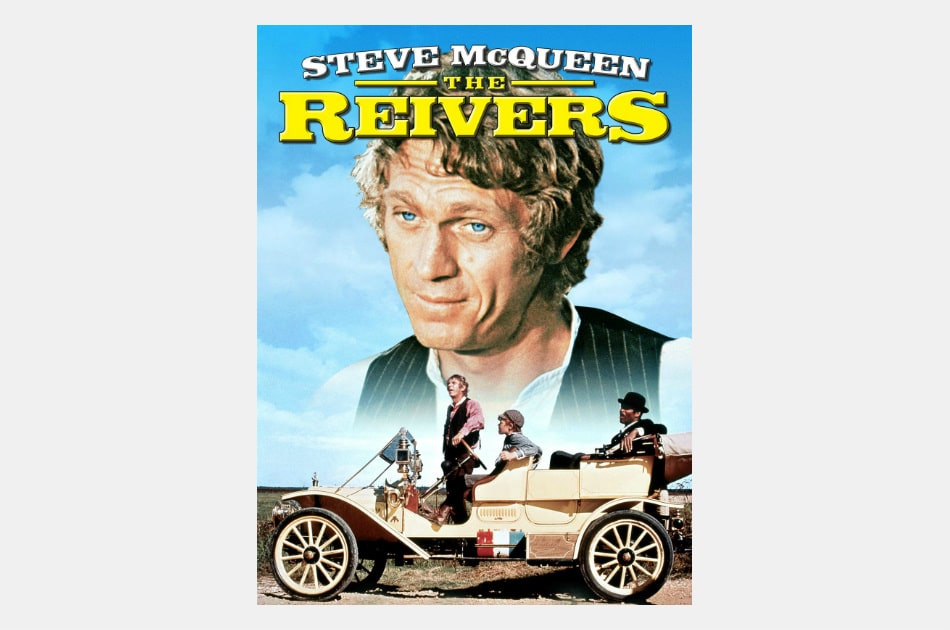 The Reivers (1969)
"You can be scared if you want to — you can't help that — but don't be afraid, son."
In The Reivers, as in much of McQueen's life, the love interest here is a car. When a handyman "borrows" a 1905 Winton Flyer for a road trip from Mississippi to Memphis, he takes a young boy and a friend along for the ride. Brothels, brawls, and horse racing all make appearances in this adaptation of Faulkner's final novel.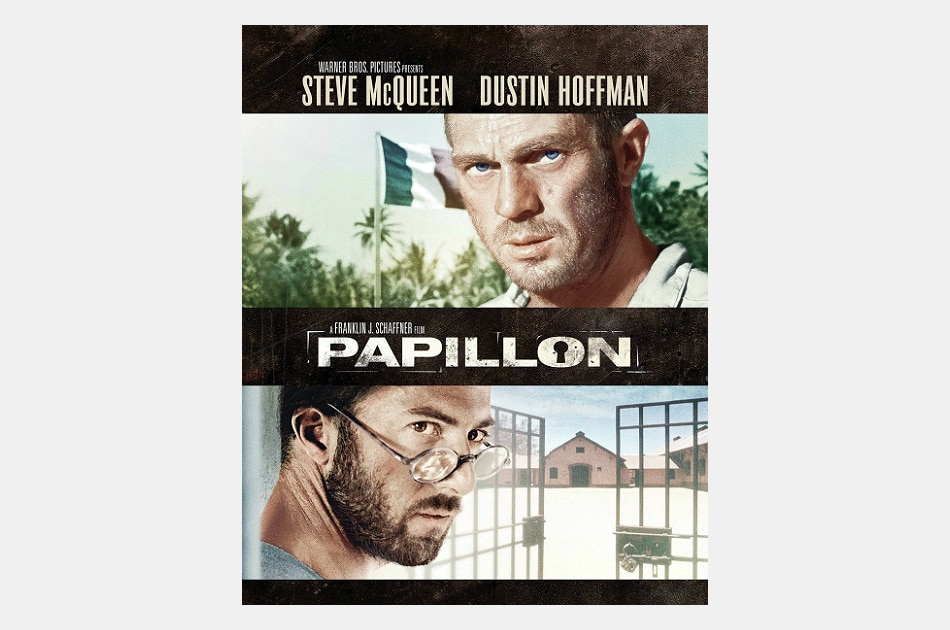 Papillon (1973)
"Me they can kill… You they own."
While 79% is in no way a bad score, Papillon falls towards the lower end of McQueen's efforts probably because it's one rough film to watch. Following an inmate of a brutal French Guiana penal colony and his efforts to escape, the movie is stunningly shot, effectively scored, and McQueen's acting is rarely better.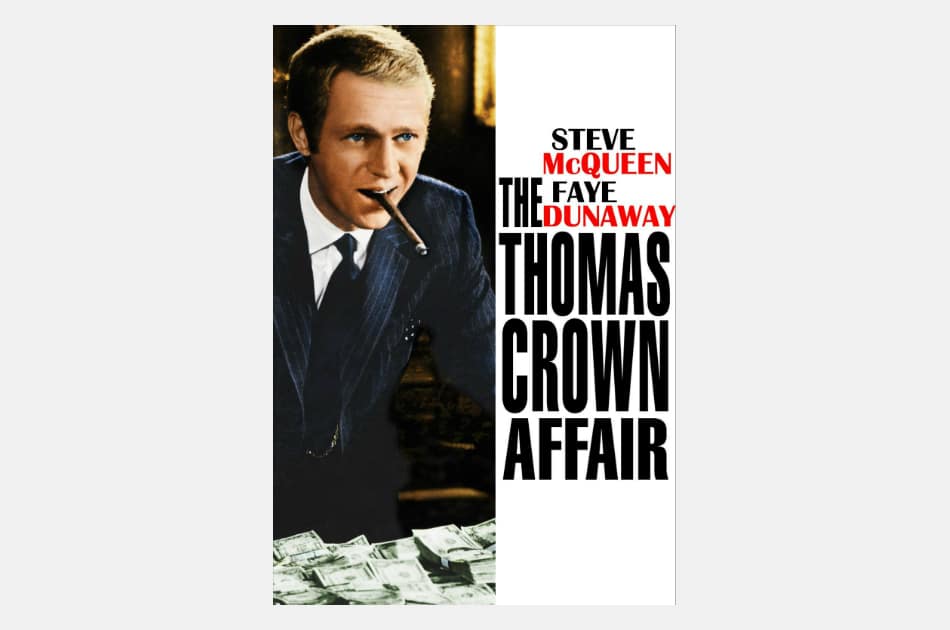 The Thomas Crown Affair (1968)
"What a funny, dirty little mind."
Steve McQueen was indeed a millionaire with a penchant for fast cars and a world-weary air about him. Yet somehow when he was buttoned up in a suit, surrounded by rich mahogany, it came off as playing against type. Still, watching him square off against Faye Dunaway and the well-executed bank heists are worth the price of admission.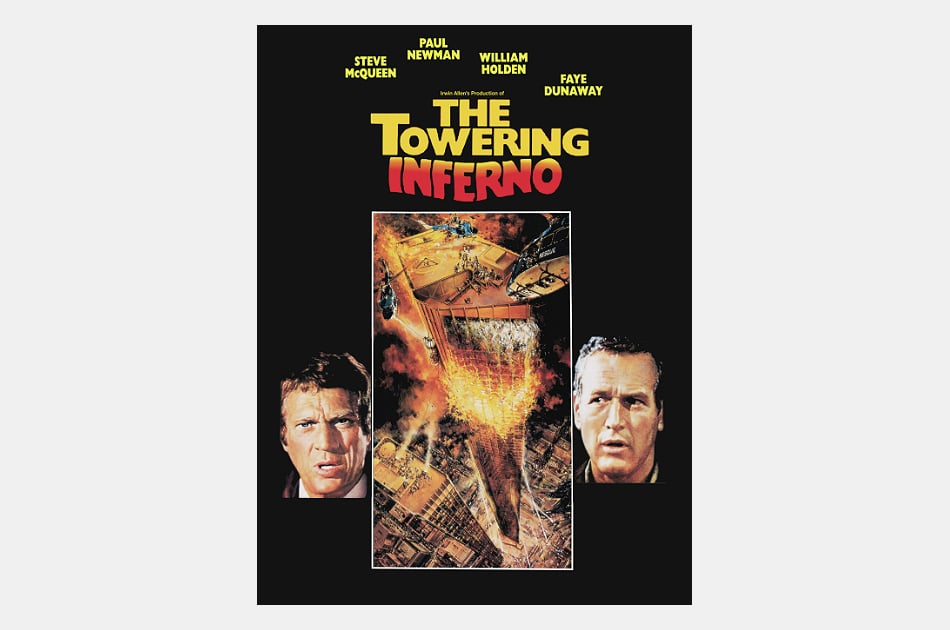 The Towering Inferno (1974)
"You know, one of these days, you're gonna kill 10,000 in one of these firetraps."
Everything about The Towering Inferno was big: Big actors (McQueen, Dunaway, Paul Newman, Fred Astaire), big building (138 stories), big action (helicopter rescues, plummeting elevators). McQueen plays a fire chief called out to help rescue the hundreds trapped in a blazing skyscraper.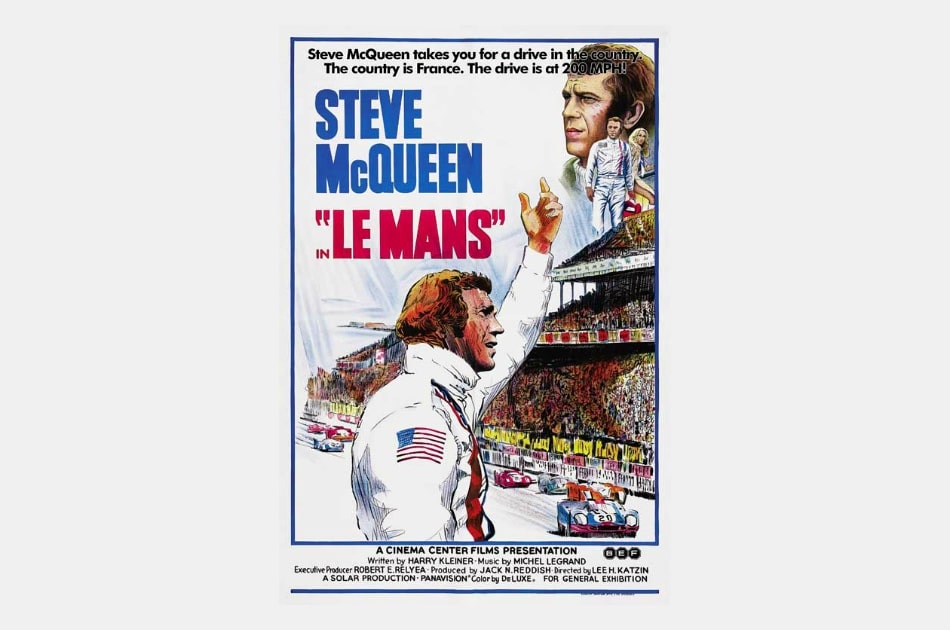 Le Mans (1971)
"When you're racing, it's life. Anything that happens before or after is just waiting."
Even if your Steve McQueen knowledge is limited, you probably know the guy loved cars — the vehicles he owned constituted its own classic cars poster. Le Mans was a passion project for the wildly successful actor but on-set disasters and production nightmares kept it from reaching its full potential (issues that are fully explored in the 2015 making-of documentary). That said, if you're looking for a gripping, up-close look at serious racing, this is it.
Disclosure: Clicking on these links and making a purchase may earn us a small referral fee, at no extra cost to you. Learn more here.
freestar.config.enabled_slots.push({ placementName: "gearmoose_leaderboard_btf", slotId: "gearmoose_leaderboard_btf" });