The 16 Best Tactical Watches
Some of us live a little more adventurously than others, facing the dangers of wilderness exploration with the zeal of a small child attacking a birthday cake. Whether you're a straight up adrenaline junkie that delights in base jumping and whitewater rafting or you're just an average Joe who occasionally enjoys weekend hikes or camping in and around your local area, you can benefit from some of the many features offered by a tactical watch.
Rugged and durable, a tactical watch is designed to hold up to the stresses an active lifestyle can place on them. Many are resistant to water, shock, extreme temperatures, and more. However, they may also come packed with tech to help you navigate and track health stats so you always know where you're going and how you're doing. Heck, some tactical watches even tell the actual time. If you're ready for your next major expedition, here are the best tactical watches you'll definitely want to consider taking along.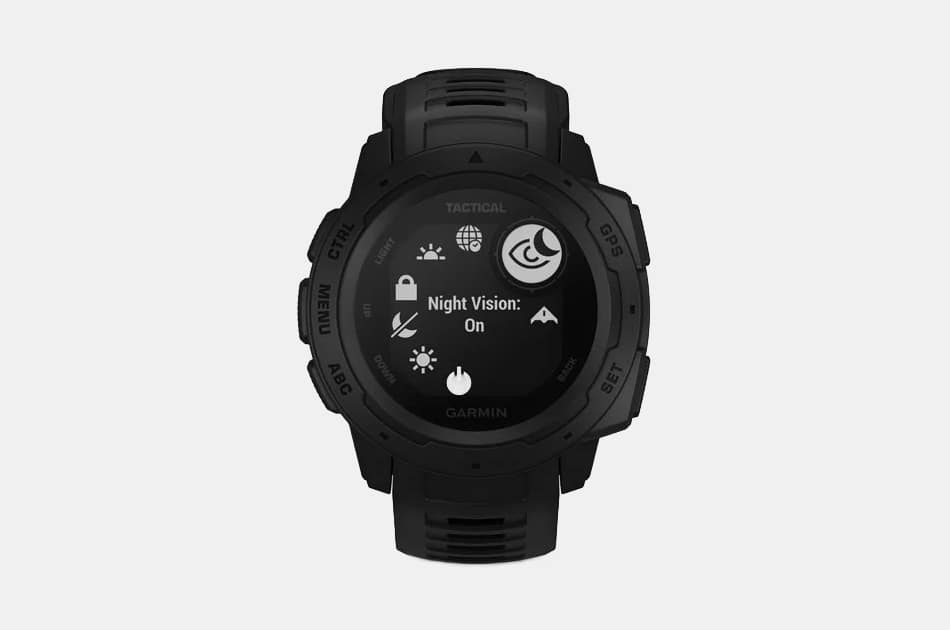 Garmin Instinct Tactical Edition
Well-known for their GPS devices, Garmin does not disappoint with this tactical watch featuring dual-position GPS formatting, waypoint projection, TracBack, and more. The addition of GLONASS and Galileo satellite tracking ensures precision mapping even when you're in challenging, remote terrain. The watch also monitors your heart rate and helps you to train with activity profiles, and it offers water, thermal, and shock resistance. Go into stealth mode without losing access to GPS coordinates and waypoint info. Minimal bulk also makes for easy wear.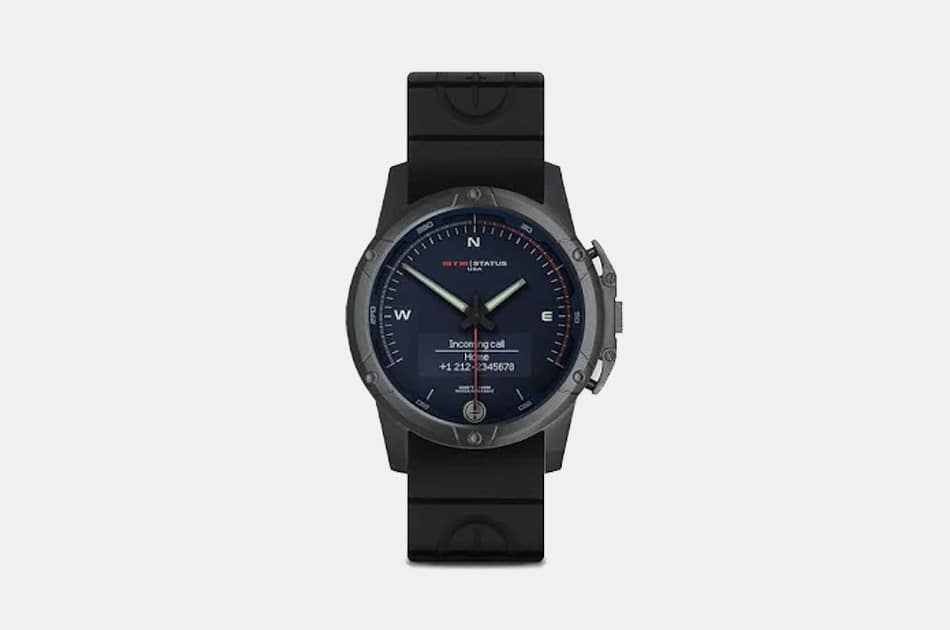 MTM Status BLIID Smart Watch
Tactical watches aren't really known for their style cred, but this pretty watch blows expectations out of the water on every front, starting with a sleek design that features several choices for watch face and casing, as well as rubber or metal bands. As for features, you'll get myriad watch, weather, compass, and notification functions, activity tracking, nav, compass, and more. Bluetooth connects to Android and iOS devices so you can set up unique features to your liking. May not be compatible with some older phones.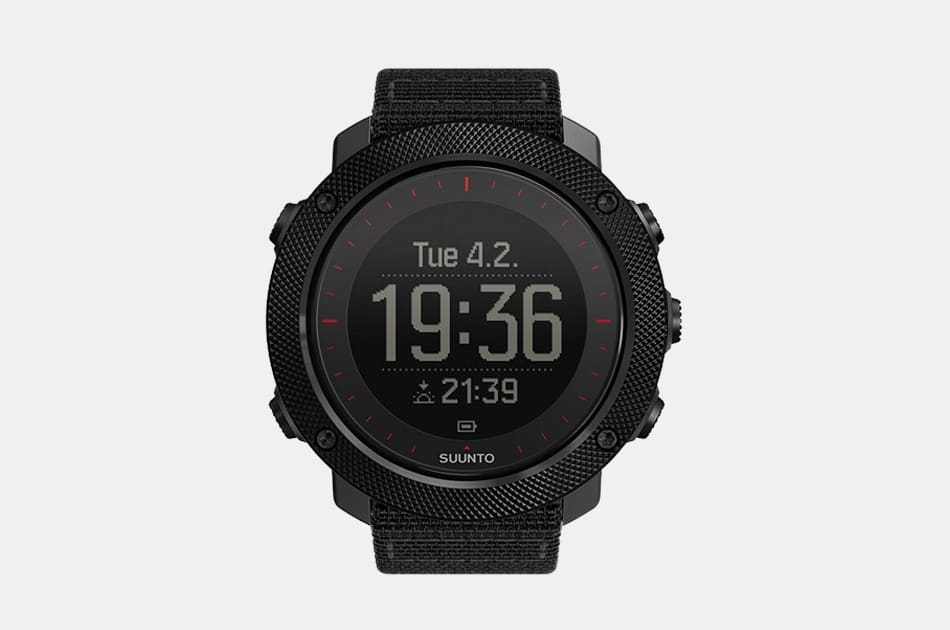 Suunto Traverse Alpha Watch
Designed for outdoor activities and styled for stealth, this GPS/GLONASS watch from Finland is tested to military standards and made to help you "master your territory". Ostensibly for those who like hiking, hunting, fishing, and related outdoor activities, it not only offers navigation, but also a slew of useful features related to these activities, such as weather trends, sunrise alert, shot detection, and moon phase calendar. It even has a red backlight for after dark usage. It's got the usual suspects, as well, with compass, route tracking, and so much more.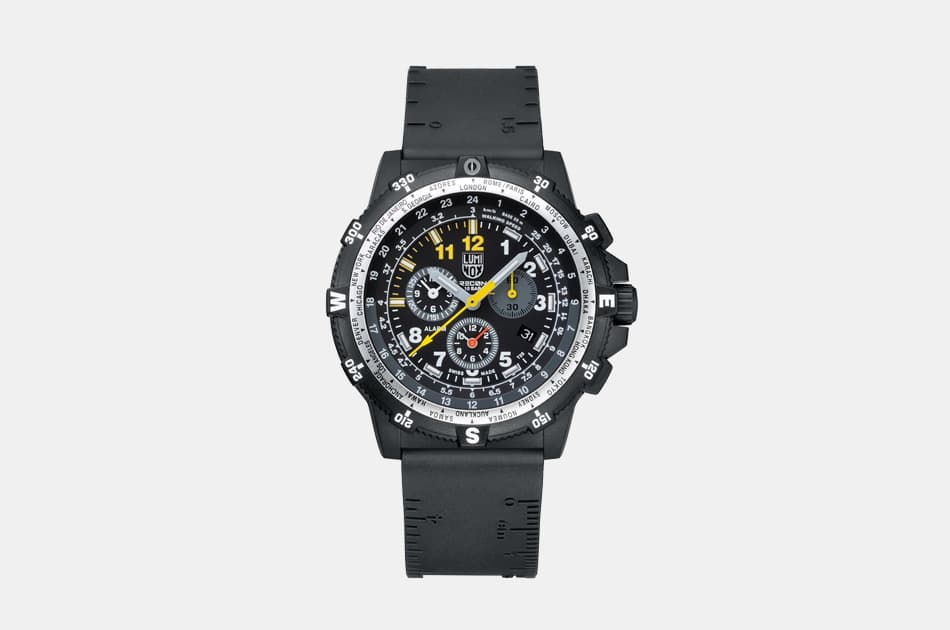 Luminox RECON Team Leader Chronograph
The RECON series of watches offer more than just tactical and time-telling capabilities. Each watch in the series is named for one of the members of a RECON team, with each bearing features that this team member will need. In other words, your watch has a backstory. It's like a track on a rock opera album – distinct, but connected to the others. The Team Leader coordinates and commands, and this watch is ostensibly designed to offer the technical support this crucial position might require.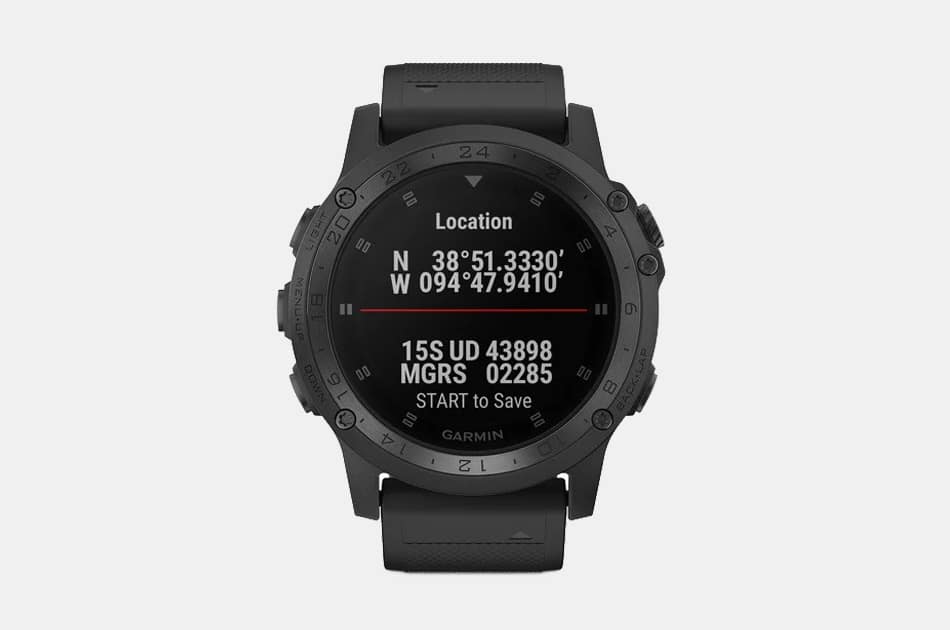 Garmin Tactix Charlie Tactical GPS Watch
Another offering from Garmin, this tactical watch looks less like something you'd see on your dad and more like something James Bond would wear. Flat, sleek styling makes you look suave, but the DLC coated titanium bezel serves another purpose, providing maximum resistance against abrasion and corrosion. GPS, GLONASS, and 3-axis compass will get you where you're going, and TOPO (topographical) mapping helps with routing in rough terrain. Everything from daily jogging to intense training maneuvers is made easier with this classy bad boy on your wrist.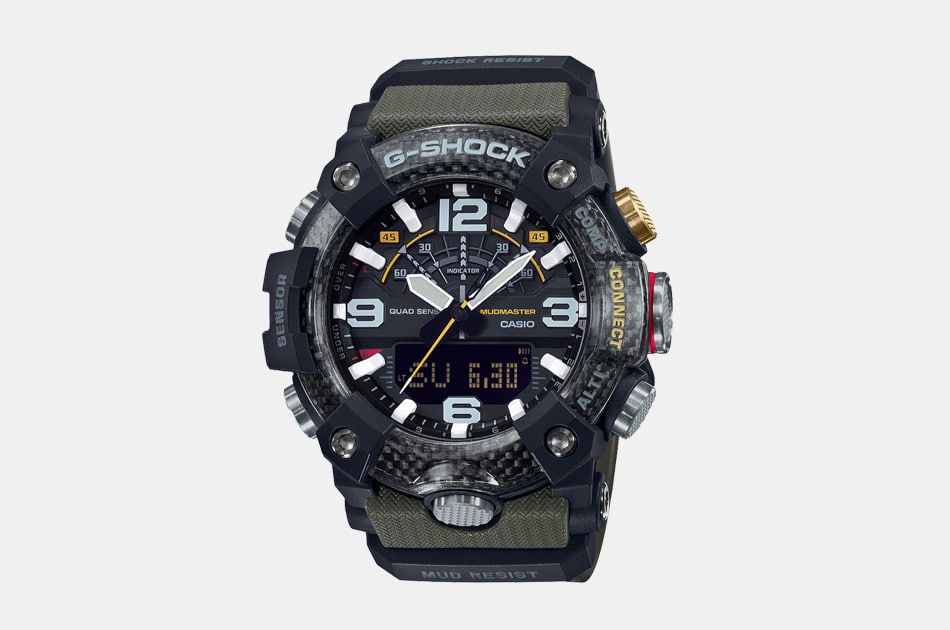 Casio G-Shock Mudmaster
Our first of two picks from the G-Shock line, the Mudmaster features the company's signature overstuffed appearance, but there's no denying this timepiece is built with toughness in mind. High-rigidity carbon casing, a bezel formed with three layers of fine resin with carbon fiber inserts, and tight seals and filters help this watch to resist shock and mud with aplomb, protecting sensors that deliver compass, accelerometer, altitude, temperature, and barometric readings. It also syncs to your smartphone so you can peruse automatically recorded route data and make the most of the Mission Function.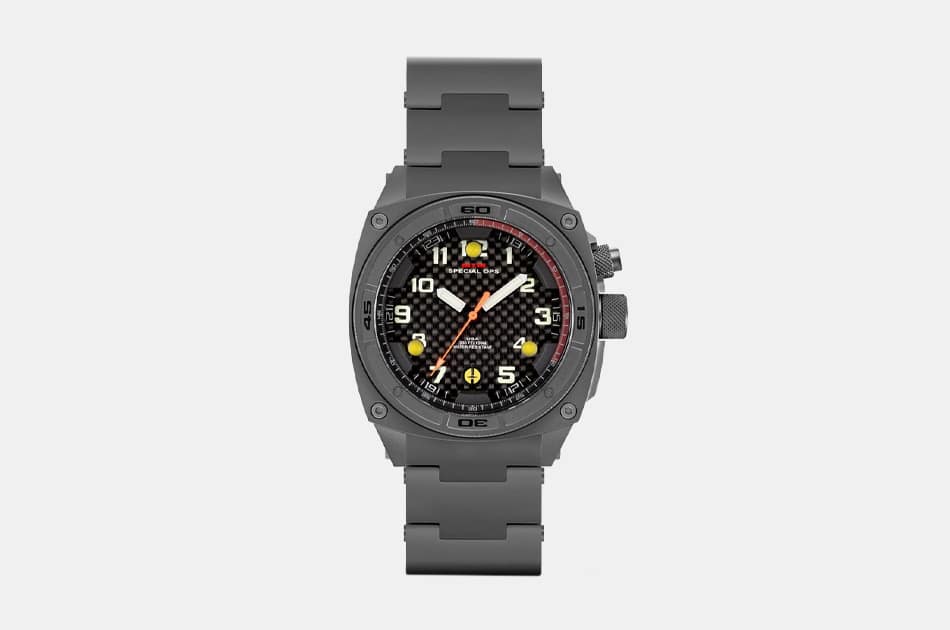 MTM Falcon Tactical Watch
Looking for a watch that will outlast the rest? If Timex could take a licking, this one could withstand a bricking and keep on ticking. Features are sparse – it's your basic timepiece from a functional standpoint – but boy, is it tough. It comes in stainless steel or titanium with anti-reflective and scratch resistant glass, and it can manage submersion up to 330 feet (100 meters). It's big claim to fame, though, is the lithium ion rechargeable battery with electromagnetic induction charger, which lasts up to 10 years.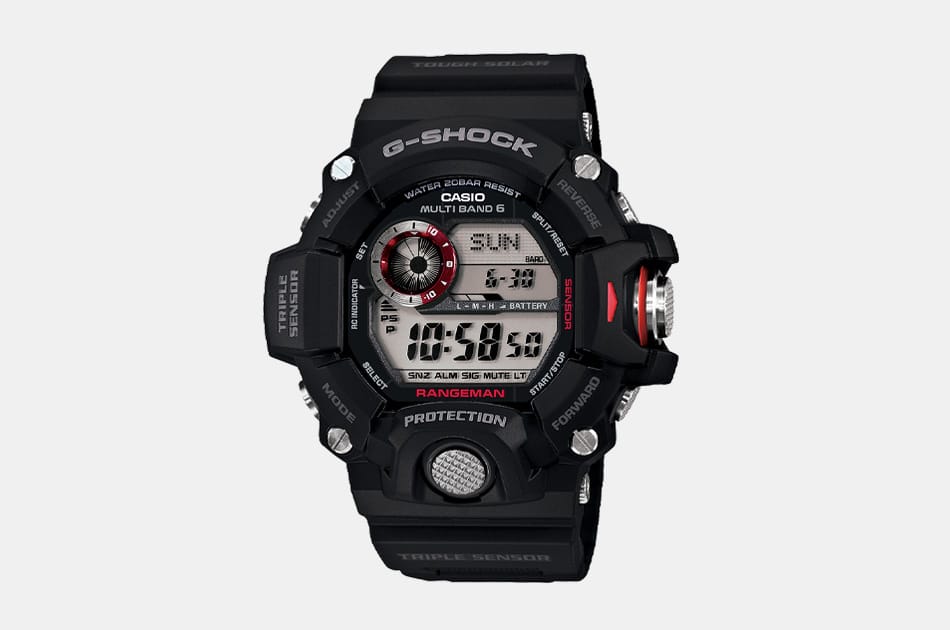 Casio G-Shock Rangeman Watch
The company once synonymous with crappy keyboards has come a long way, and their G-Shock watch line has long been among their most popular offerings. While the Rangeman has a cramped faceplate and casing that frankly looks like overkill, you'll enjoy the laundry list of features this watch has to offer, including compass, thermometer, barometer, and altimeter, as well as atomic timekeeping. Resistant to shock, water, mud, dust, and low temperatures, it will hold up to abuse. The major omission is GPS, but not everyone needs this on their watch.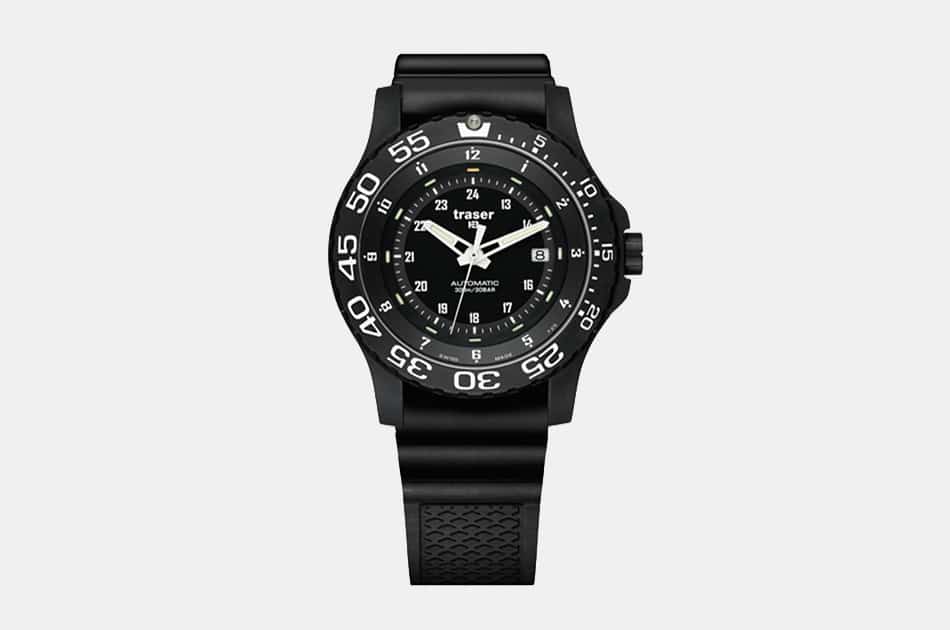 Traser P66 Automatic Pro
For a tactical watch, this timepiece is surprisingly simple in appearance, with sophisticated styling that could go with both a casual, jeans-and-kicks kind of look or a snazzy suit for the high-powered businessman. The casing is glass-fibre reinforced polymer with a stainless steel container, and the glass is anti-reflective sapphire for clear viewing. Also notable is the trigalight illumination dial, which makes watch hands and hour markings visible day and night. Water resistant to 20 atm, or a depth of about 660 feet (200 meters).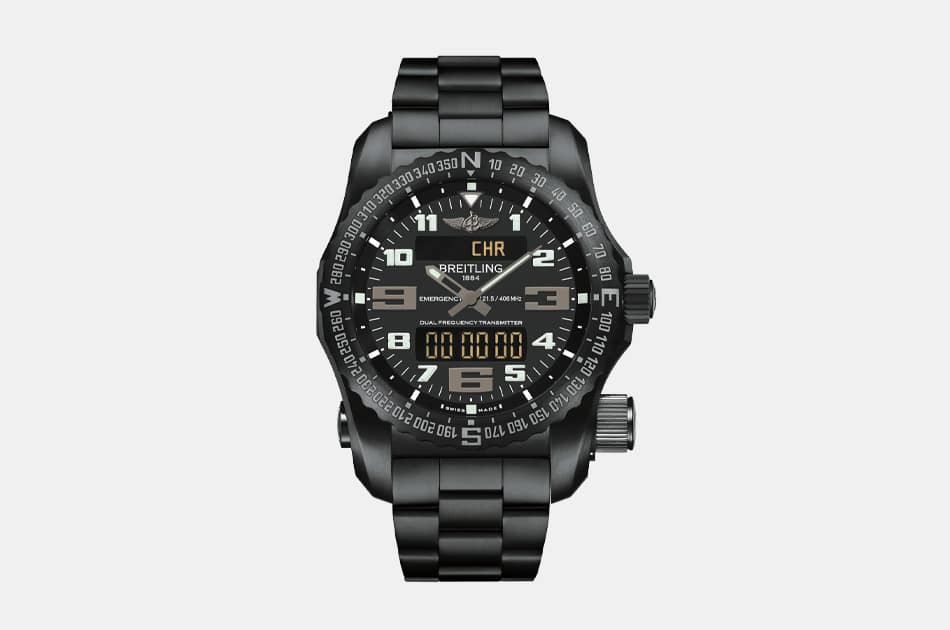 Breitling Emergency Watch
One look at this watch and you know it means business. The price is deadly serious, as well, at nearly $20K. Yes, you read that right. For the price, you might expect this watch to do your laundry and find the perfect gift for your girlfriend. Incredibly, it does something even better – it could save your life in an emergency, thanks to a dual frequency distress signal that guides rescuers to your location in the event of a snafu. It tells time, too.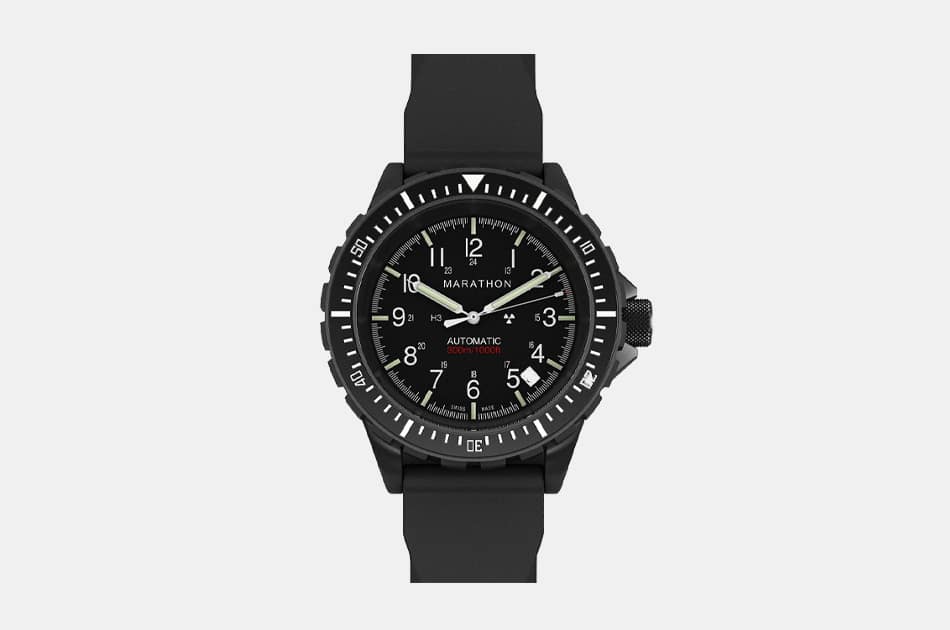 Marathon Search & Rescue Diver's Automatic
Designed to meet ISO 6425 standards, this watch was made specifically to withstand extreme conditions like those faced by search and rescue divers. For reference, it was issued to the U.S. Marine Corps, so you know it's tough. Let's get to the million-dollar question. How deep can it go? This watch is rated for depths of 1,000 feet (300 meters), with surgical grade stainless steel and sapphire glass crystal that ensures you can read it in bright sunlight or murky water. Encapsulated tritium light sources on dial hands and hour markers self-illuminate and last 25 years.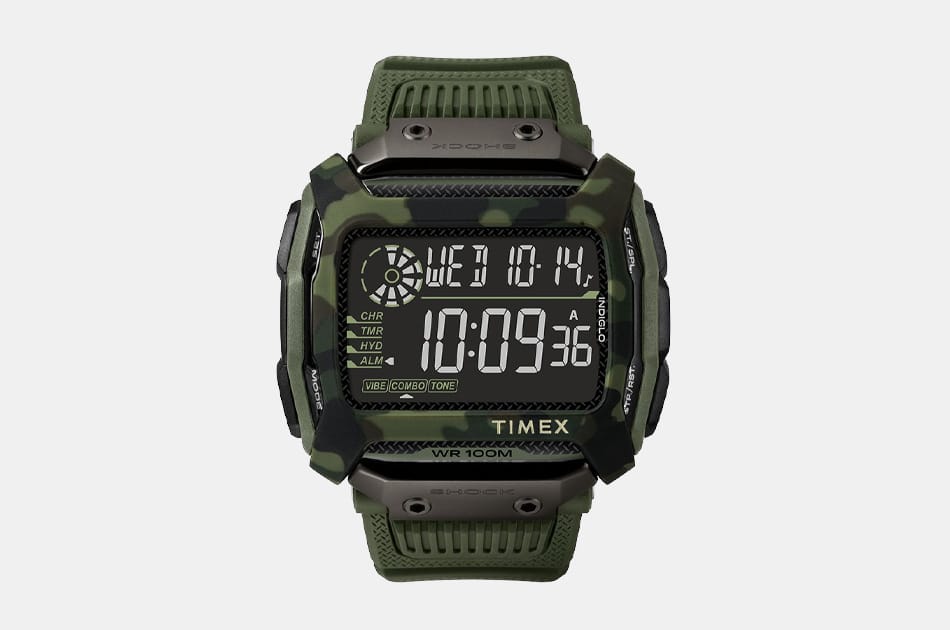 Timex Command Watch
If you're looking for statement style, you'll find it in the multicolored design of this tactical watch, which comes in a slew of color combos, many including different types of camo on the casing. At just 99 bucks, it's a steal compared to other tactical watches, and your money will get you a fairly resilient timepiece. The bells and whistles (GPS, compass, altimeter, etc.) are lacking, but if a minimalist watch is what you're seeking, this one offers a variety of time/date displays, alarm settings, and countdown modes. It's also shock resistant and water resistant up to 330 feet (100 meters).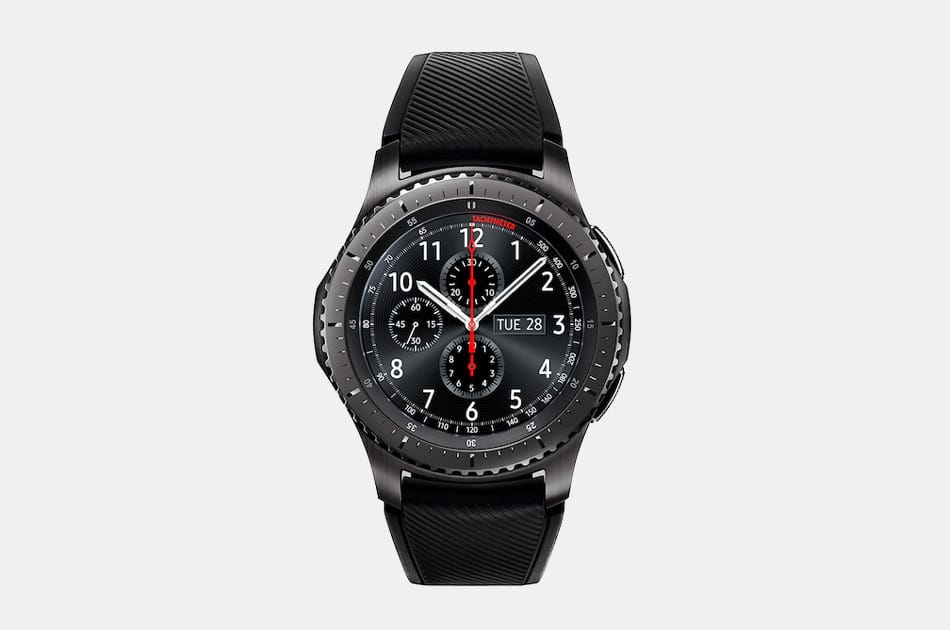 Samsung Gear S3 Frontier
It seems like connected wearables are a dime a dozen these days, with smartwatches galore to tempt you into tucking your smartphone into a pocket and talking at your wrist. How can you choose? Maybe you want a tactical watch that moonlights as a wearable device. Samsung, unsurprisingly, delivers with a watch that withstands weather conditions, connects to your fitness apps, and allows you to take calls, send texts, and tap to pay. It's basically the closest you can currently get to a dystopian future where all of these features are embedded in a chip in your hand.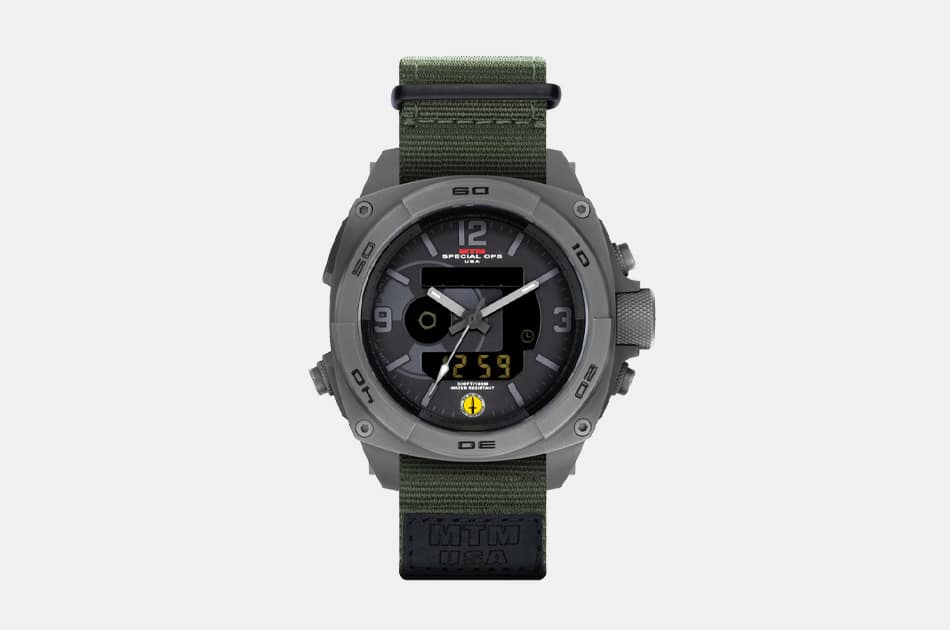 MTM Special Ops RAD Watch
With Chernobyl open for business, and tours generating selfies galore, this is one watch you'll need on your next trip to northern Ukraine. Although it may look like your average tactical watch, this MTM offering is also a Geiger counter that measures both single-dose gamma ray levels and cumulative exposure over time. Preset the max radiation threshold you feel comfortable with (um, zero?) and your watch will sound an alarm when it's time to leave the macabre playground of Chernobyl behind, or at least don a hazmat suit.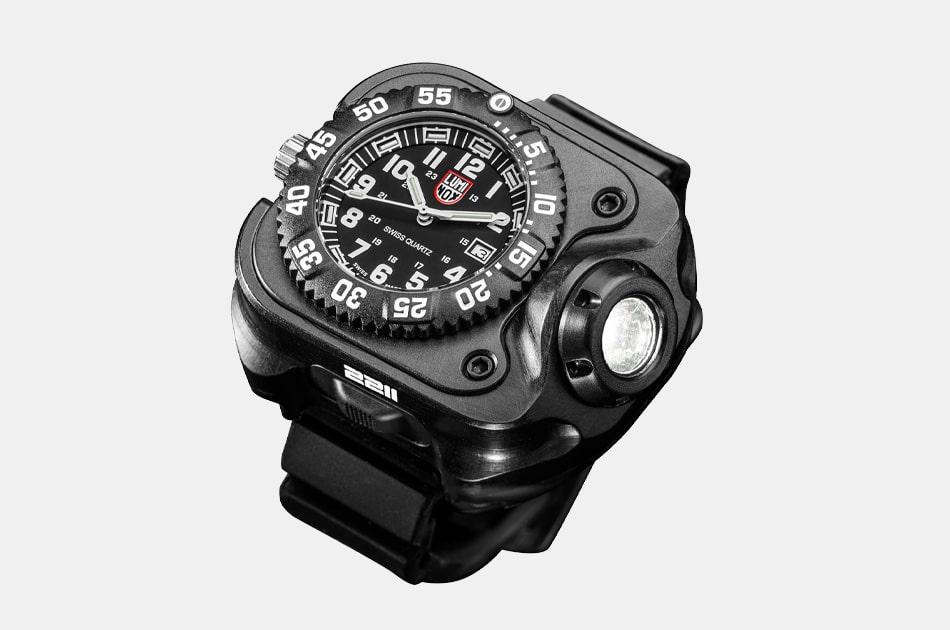 SureFire 2211 Luminox WristLight
TBH, most people aren't super down with a wristwatch this chunky. On the other hand, spelunkers may delight in a watch that allows them to forgo an uncomfortable head lamp. Self-illuminated hands work great in low-light situations, but this watch really shines when you turn on the high-performance LED lamp, which puts out up to 300 lumens at the top setting. You've got to give it to Luminox, they're exploring strange new worlds with their off-the-wall tech, but this watch may have a limited (albeit enthusiastic) market.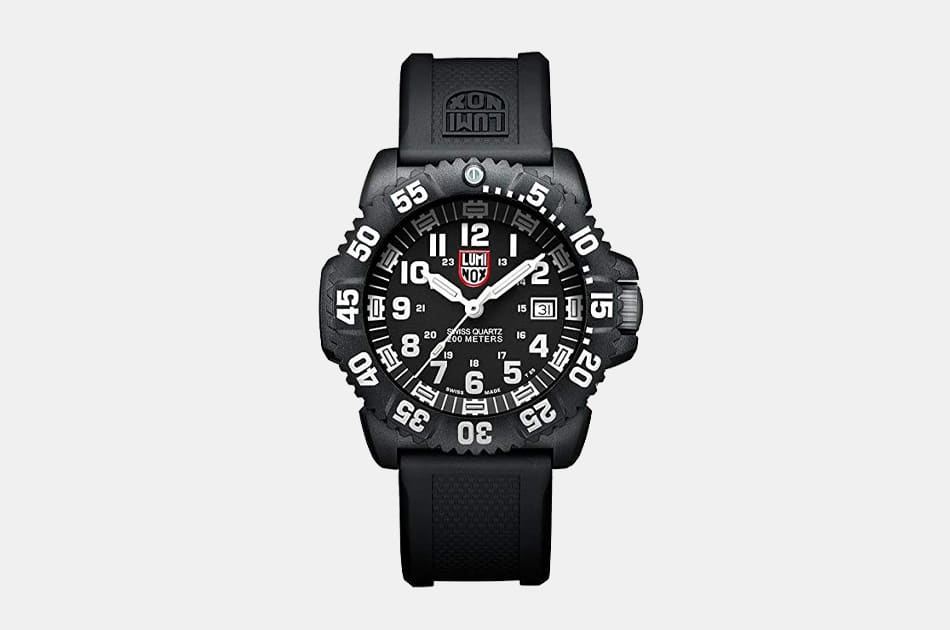 Luminox EVO Navy Seal Watch
This utilitarian tactical watch is pretty basic, but it's extra good at the few things it does. Minimalists are sure to appreciate the easy readability of white hands, numbers, and bezel markings, which stand out against the black background thanks to luminous elements that reportedly glow 100 times brighter than other luminous watches in low-light situations. It's also water resistant up to a depth 0f 660 feet (200 meters), and the polyurethane case and matching band are comfortable, yet resilient.
Disclosure: Clicking on these links and making a purchase may earn us a small referral fee, at no extra cost to you. Learn more here.