Almost any classic automotive design can be timeless from an aesthetic perspective but it requires innovation to truly stand the test of time. Cue the Black Bridge Motors Function SUV. This is not your normal vintage SUV, it is a hot rod masquerading as a sports utility vehicle with retro styling.
You get to choose from two engine options for this Black Bridge SUV, fast or faster. The fast option is just a 430 horsepower LS3 6.2L V8, you know, the one from the Chevy Corvette. For the faster option, why not elect for the 650 hp Supercharged LT4 V8 engine option?
Perhaps the best thing about those powerplant options is their industry-wide reputation for reliability. However, just in case you feel hesitation, Black Bridge backs up each Function SUV powertrain with a two-year, 24,000-mile warranty. You might as well see what this puppy can do.
Driving purists will love the six-speed manual transmission option no matter how much extra they have to pay for the upgrade. It is available with either engine option. Other than that, a six-speed automatic comes standard with the 430 hp version and an eight-speed auto comes standard with the supercharged 650 hp beast.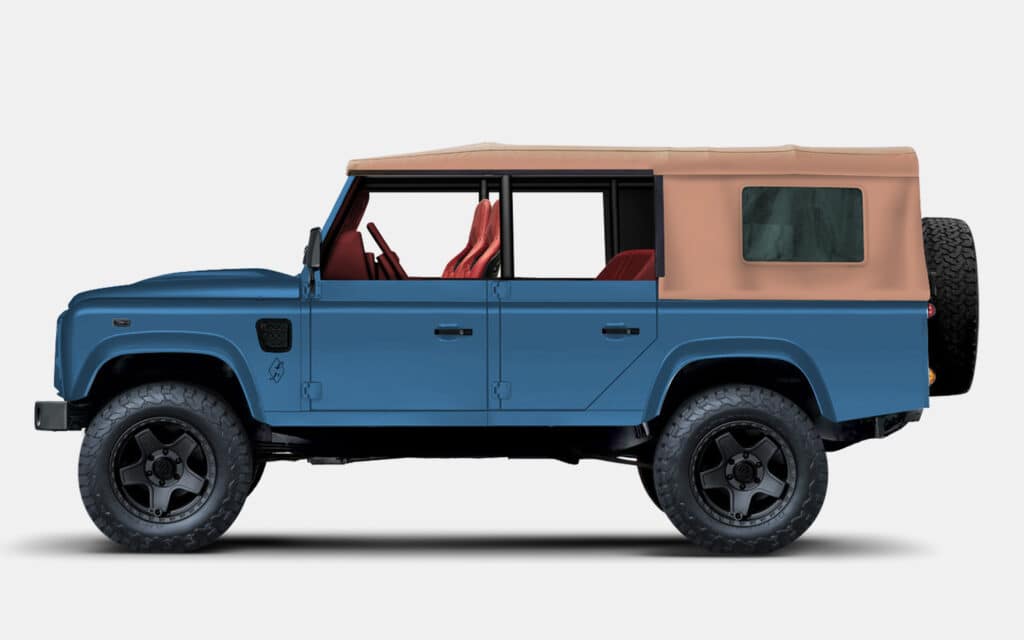 When you have that much power at your disposal, good brakes are important. That's why this modernized retro SUV features an available high performance braking system that is capable of applying 2,000 PSI of clamping force down on each rotor.
There are three different tiers of braking packages available. They are all from Brembo. Should you need to stop on a dime, you can count on Brembo to get it done.
Even though the outside looks almost like an old-school Land Rover Defender, the chassis is actually quite modern. The frame is very similar to what you see on a Jeep Wrangler. That's probably because it is a JK series frame from a Jeep Wrangler. This means you are going to have access to a lot of aftermarket support for the chassis of this Black Bridge Motors custom SUV.
Inside and out, this is a hand-built and hand-crafted masterpiece. The materials are premium while the fit and finish are meticulous. Best of all, there is nothing else quite like it. This SUV is akin to finding that obscure vinyl pressing you've been looking for since before everyone had a turntable. It belongs in your collection.
On or off-road, the Black Bridge Motors Function SUV is ready to deliver big things and even bigger performance. The fact that it looks so damn cool is really just a cherry on top. Pre-order your custom Function now to be one of the first to hit the streets, or gravel, in this stylish yet luxurious SUV.
Disclosure: Clicking on these links and making a purchase may earn us a small referral fee, at no extra cost to you. Learn more here.