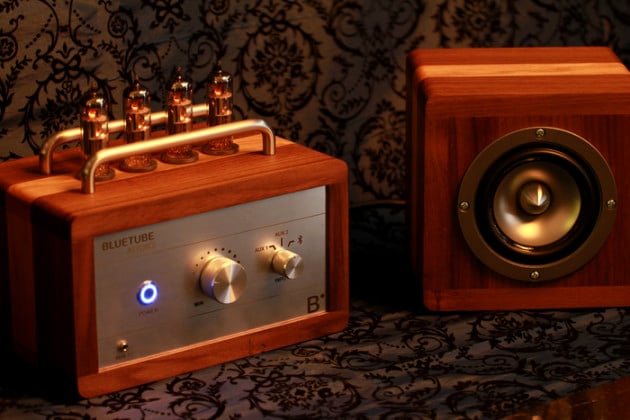 Considered an old, outdated technology, vacuum tube amplifiers have quickly been replaced by the modern amplifiers today that utilize silicon transistors. Sure, the modern ones are smaller, lighter, and use less power, but vacuum tube amplifiers still produce a warmer, more natural, articulated sound. BlueTube Audio has brought back some of that retro goodness with their BlueTube Audio Vacuum Tube Amplifier. Crafted from 3/4″ thick walnut and cherry enclosures and sporting exposed tubes, BlueTube's Vacuum Tube Amplifier is reminiscent of audio gear in use fifty years ago, back when stuff was not built from plastic and was designed to last. The coolest thing about this amplifier is the exposed tubes, which produce a warm, ambient glow when you turn down the lights.
BlueTube Audio Vacuum Tube Amplifier $550
Disclosure: Clicking on these links and making a purchase may earn us a small referral fee, at no extra cost to you. Learn more here.