How would you like to experience off-roading in a purpose-built 900 horsepower beast? In fact, the Brabus Crawler is so badass, it is not even street legal. The Crawler stays where its heart is, which is as far off the beaten path as you can possibly go. Welcome to the wilderness.
Brabus built the Crawler with a 4.5L V8 engine sporting two turbochargers. Hearing this baby scream at wide-open throttle is equivalent to unleashing the fury of the untamed. On top of the impressive 900 hp output, this engine produces 1,250 newton-meters of torque. That's approximately 921 pound-feet of torque at your disposal.
All that power translates into a zero to 60 miles per hour time of only 3.4 seconds for the Crawler. This thing rips. You will want to hit the dunes every single weekend if possible. You will feel the itch to put your Brabus dune racer to the test every chance you get.
Built on a high-strength steel tube frame, the Crawler is lightweight, agile, and capable of conquering the desert. It really is the love child of an extreme adventure vehicle combined with the soul of a Mercedes-AMG G63.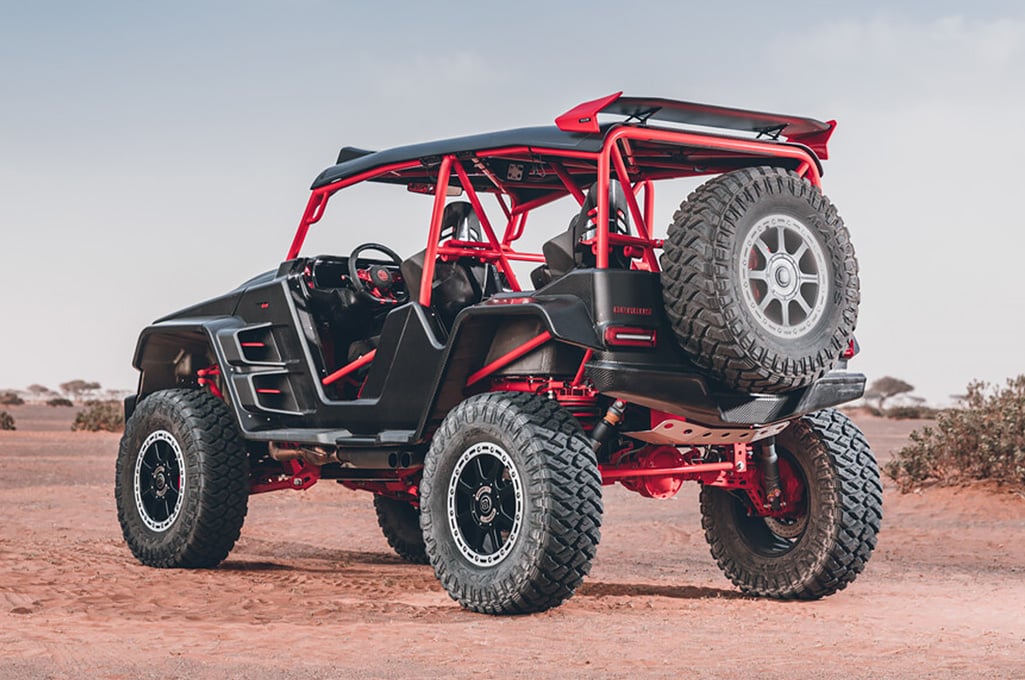 The Crawler seats four and does feature a bespoke interior featuring premium quality materials matched with superior craftsmanship. After all, Brabus has been in the game for 45 years and counting now. They know a thing or two about both supercar tuning and super off-roading machines.
Some of the highlights you will find on the Brabus Crawler include damping and height adjustable shock absorbers. There are also front and rear portal axles for even better off-road performance. The body itself is made from carbon fiber, yet another way Brabus manages to keep the weight down.
Of course, that means you are going to want to get airborne more than once in the Crawler. That's half the fun whenever the opportunity presents itself. There is one kicker though, Brabus is only making a total of 15 Crawler models available. That means you will not want to be too reckless out there, getting your hands on one Crawler is difficult enough.
For the lucky 15 future Crawler owners, they will have a blast in this Brabus wonder. The only thing in your way might be the elements but the Crawler will laugh in the face of adversity. That is literally what it was built for.
Disclosure: Clicking on these links and making a purchase may earn us a small referral fee, at no extra cost to you. Learn more here.