BRABUS Shadow 900 Deep Blue Signature Edition
There are very few experiences in life that match the feeling you have spending a beautiful day on the water in a boat. Your favorite lake or even the ocean itself can provide an escape that feels out of this world. Whether you are already a captain or if you are just getting your sea legs, the BRABUS Shadow 900 Deep Blue Signature Edition is the perfect boat for your marina.
For starters, any high performance gearhead is going to love how powerful the BRABUS Shadow 900 is. How does 900 horsepower sound to you? In other words, this is a lot more fun than a jet ski. It should be, after all, the dual Mercury Marine 450R 4.6L four stroke V8s powering the Shadow 900 are actual racing engines.
Don't let all that power fool you into thinking this boat is a one-trick pony though. Just because it can quickly reach speeds of at least 60 knots does not mean this boat can't handle with agility and finesse. She is a beauty, bringing an elegant finish with excellent maneuverability to your favorite body of water.
In fact, the BRABUS Shadow 900 even has a dashboard with easy-to-use fingertip controls featuring a touchscreen that allows you to improve the handling of the boat on the fly. This gorgeous vessel even features an advanced Intelligent Steering Module with bow-thruster to make handling a breeze.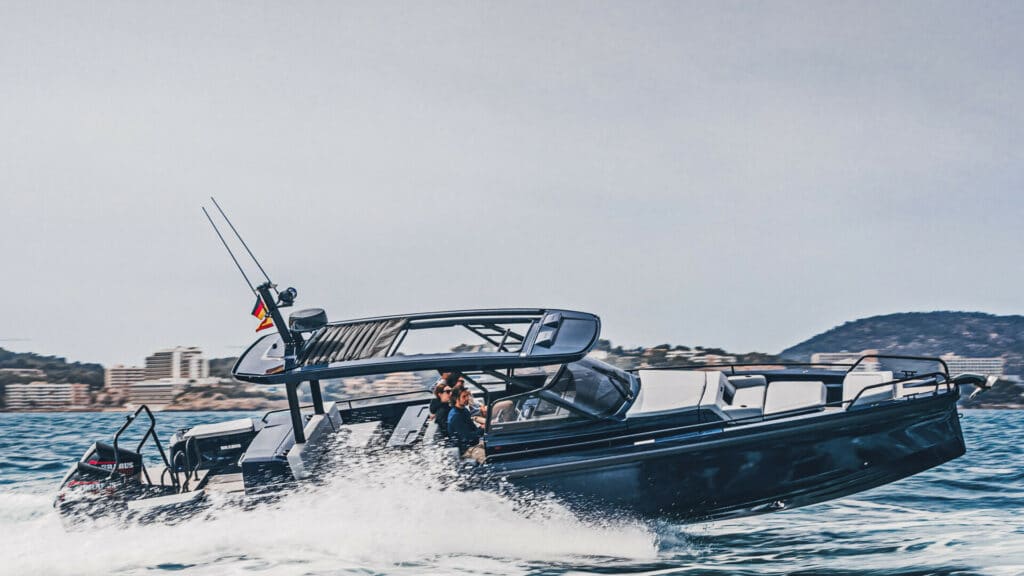 Perhaps the best part about the BRABUS Shadow 900 Deep Blue Signature Edition is how comfortable the lounge area is for family and friends. From sunbathing to racing full speed ahead, the Shadow 900 features a lounge area with sofa-style seats at the helm. There is even a full foredeck sunbed and the cockpit table doubles as a second sunbed whenever you want to catch some rays.
It is true this boat is fast but it is also very luxurious. Sometimes it can even be exhausting to spend time out on the waves which is why the Shadow 900 features a cabin with a queen size sleeping area. It is easy to recharge your batteries for more fun in the sun whenever you need some shut-eye on this boat.
This 38-foot boat is fit for royalty but it is also exclusive. Expect to see a price tag right around the $700,000 mark if you are in the market for this baby. Once you are out on the water, you'll quickly realize it was money well spent. Embark on your next voyage with the BRABUS Shadow 900 if you want to see the seven seas with style.
Disclosure: Clicking on these links and making a purchase may earn us a small referral fee, at no extra cost to you. Learn more here.