Brixton Motorcycles Crossfire 500 X
In a world of motorcycle brands that have been around for a hundred years or so (from BMW to Harley Davidson, Moto Guzzzi to Husqvarna) a five year old company might not raise too many eyebrows. But what they lack in history, Austria's Brixton aims to make up for in style. While their smaller 125cc bikes are plenty popular in Europe and Asia, the Brixton Crossfire 500 X marks the brand's move into larger bike territory, and that move started in 2018 with a prototype unveiled at the Milan Motorcycle Show, EICMA.
After spending two years in the super high-tech design studio of parent company KSR in Austria, the production version of the Crossfire 500 — both the standard and the X versions — are finally ready to head to European dealers, with deliveries scheduled for August. Looking like a retro racer, the naked half liter has a straight seat line and an eye-catching tank with a raised "X" design (which serves as the inspiration for the bike's Crossfire name).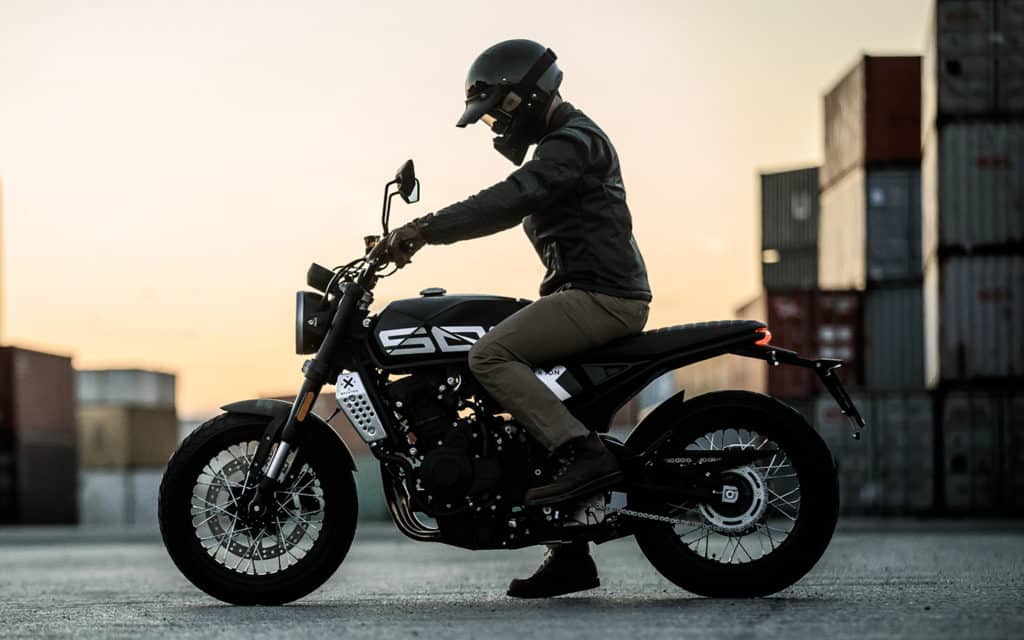 The X version adds a scrambler vibe to the Crossfire with beefier tires and a licence plate holder off the seat. The in-line, two cylinder, 486cc engine cranks out a max power of 47 horsepower to propel the 419 pound bike across the tarmac at a top speed of 99 miles an hour. And that zippy speed will run you just over 7,000 American dollars. No word yet when the bike will make the jump over the Atlantic, but KSR seems eager to get this affordable bike into the hands of as many people as possible, so it probably won't be long before we see it stateside.
Disclosure: Clicking on these links and making a purchase may earn us a small referral fee, at no extra cost to you. Learn more here.