For their 110th anniversary in 2019, Bugatti celebrated by presenting the Centodieci — which means 110 in Italian and also plays homage to Bugatti's early '90s legend, the EB 110. Carrying over design cues like the wedge design of that famed supercar, the Centodieci looks to the past but is flying towards the future.
Currently in the prototype stage, Bugatti plans to produce ten examples, and all ten future owners have dutifully put down their cash (just over $9.5 million). The handmade hypercar they will receive promises to be quite beyond compare with an 8.0L engine, and 16 cylinders arranged on the W, giving the Centodieci an impossible-seeming 1577 horsepower.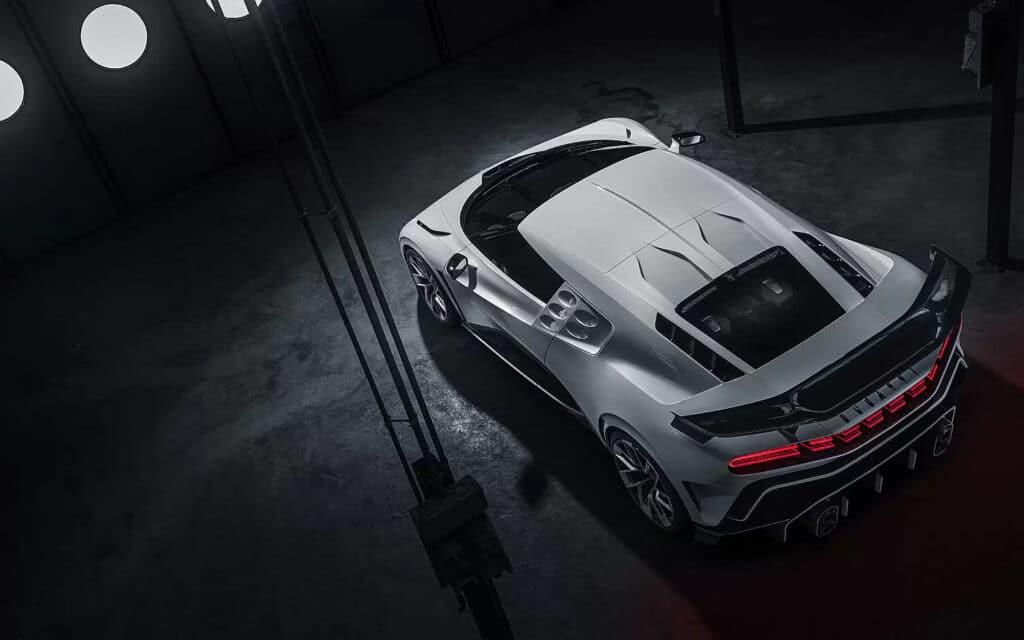 All that power brings a heck of a lot of heat, so the designers spent time making sure enough air flowed to the powerful engine to keep it running at its peak — from guide flaps around the five air intakes to the rear that forms into a large ventilation outlet.
Like the EB 110, all that beautiful machinery can be viewed through the glass panel at the rear, right next to the permanently mounted rear wing, also a nod to the '90s supercar.
Over the next few months, Bugatti's team will finish up the exteriors, run simulations, and get the car on the track for tuning. After that, those who have sent off their nearly $10 million will get to see just what their new investment looks like, and how it handles blasting down the road.
Disclosure: Clicking on these links and making a purchase may earn us a small referral fee, at no extra cost to you. Learn more here.