Classic Ford Broncos Signature Series
There are few trucks more quintessentially American than the Ford Bronco, an adventure vehicle designed to take you off road, around town, and anywhere you want to go with incomparable styling, rugged appeal, and enough get up and go to blow your hat off your head.  Sadly, Ford discontinued the line in 1996, and our thrill-seeking hearts died just a little.
Never fear, you needn't scour junkyards and classified ads in search of an overpriced and outdated rust-bucket that's suffered the ravages of time.  With the Classic Ford Broncos Signature Series, you can have the bespoke vintage Bronco of your dreams, fully restored and even better than when it came off the assembly line.  If you're looking for an American classic transformed into a drivable work of art, you'll find the Bronco to mend your broken heart with the balm of off-roading joy. – $215,000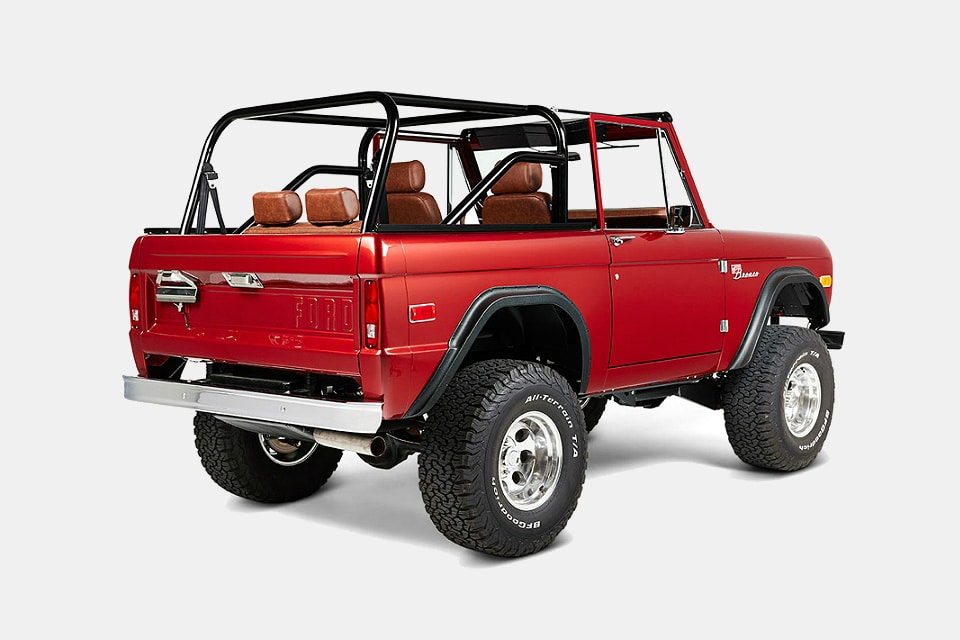 Disclosure: Clicking on these links and making a purchase may earn us a small referral fee, at no extra cost to you. Learn more here.