You're from the East Coast. He's from the West Coast. She's from somewhere in the middle. Now, finally, you'll all know where to put down your drink. (Except for her. She's a no coaster and is gonna have to pick a side.) These baltic birch cutout coasters come in sets of 4 and follow the contours of your favorite coast, east or west.
The brainchild of Detroit-based designer Reed Wilson, Coast Coasters are more than just a play on words, they're made in America conversation pieces that just happen to keep your furniture nicer. So now your Delawarean friend can put his Dogfish Head IPA on an east coaster and your Californian buddy can set down his Sierra Nevada on a west coaster and neither of them will leave a sweat ring on your table. – $32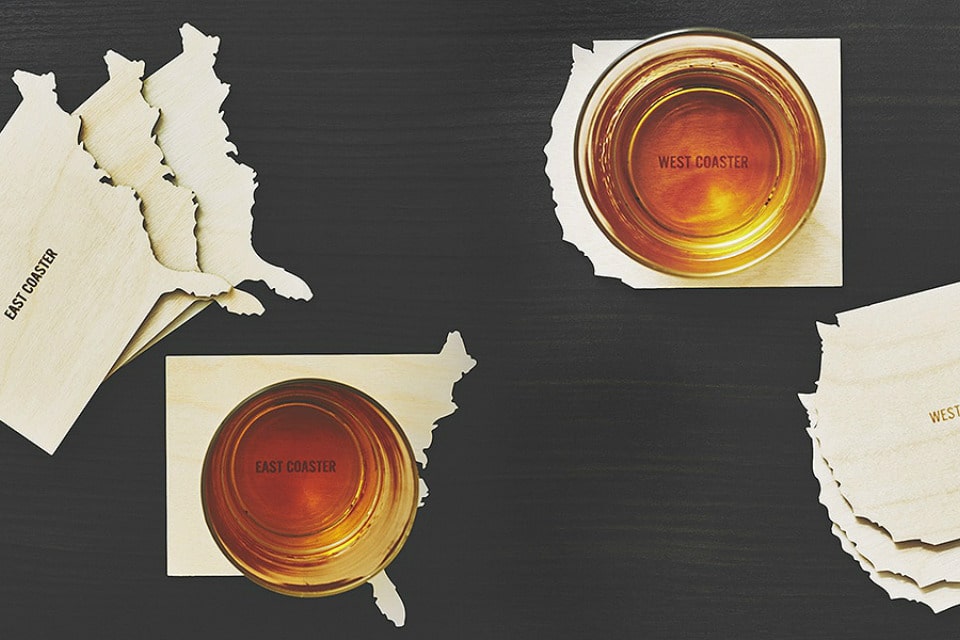 Disclosure: Clicking on these links and making a purchase may earn us a small referral fee, at no extra cost to you. Learn more here.