DIRT Episode 2: New Orleans
Part 2 of Huckberry's new adventure travel series.
Have you been watching the latest project from our friends at Huckberry? Because if not—trust us on this—now is the time to start.
DIRT is a first of its kind adventure travel series, blending the best of shows like Anthony Bourdain's No Reservations with a gear-focused view that's sure to wet the whistle of any EDC and travel enthusiasts. Why? Because at the end of each episode, Huckberry makes all the gear used in that trip available in an exclusive online shop—so you can start dreaming of taking your own adventures and recreating the trail they've blazed.
In their first episode, host Josh Rosen met up with fishermen, chefs, bicyclists, and truffle hunters to explore the reaches of the Pacific Northwest around Seattle, Washington. Catch up on that episode here if you haven't watched it already.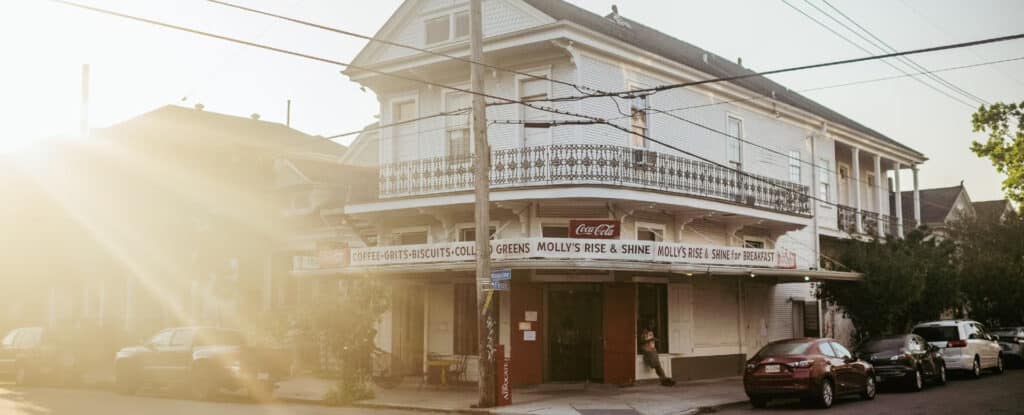 The latest episode sees Josh heading down to the deep south, to meet up with chef Mason Hereford in New Orleans. The bayou country is one of the most unique places in the United States (if not the world), and the variety and quality of their local foodstuffs is unparalleled in American cuisine.
Traveling from their home base of New Orleans to Lafayette, St. Francisville, Venice, and other cities, the chef and adventurer duo goes on the hunt for the most hyperlocal and unique ingredients—all in the name of coming back home to New Orleans and making one badass Cajun/Creole feast.
Along the way, they go hunting for wild hogs, fishing in the swamps, searching for crawfish and oysters, and meeting the incredible people that make New Orleans the uniquely special place that it is.
If you've ever wanted to travel without having to leave your couch, this show is exactly what you've needed. 
And once you've finished watching the episode above, you've got to check out the curated shop that Huckberry has put together from the trip. GORUCK's trusty 21 liter backpack travels just about everywhere with them, carrying the hatchets, knives, gloves, and foraging bag that let them collect and prepare native Louisiana ingredients.
All the clothes you'd need to travel in style are covered here too, from the ever-popular Proof Rover Pants to our recent favorite 72 hour merino wool tee. And because no adventure in New Orleans would be complete without plenty of beers to go along with it, scoop up one of Yeti's Hopper Flip 8 Soft Coolers while you're at it.
Overall, we're stoked to see where Huckberry's adventures with DIRT take them next. Sign up for their updates, and keep checking back here—we'll have coverage of their trips and the gear that makes them possible as new episodes come out.
Disclosure: Clicking on these links and making a purchase may earn us a small referral fee, at no extra cost to you. Learn more here.