Everyday comfort and timeless style make these pants a wardrobe standby.
In theory, you could have a pair of pants for every activity in your life.
A dressy pair for work. Jeans for casual weekends out. Chinos for dressier days and nights out on the town. Performance pants for hiking. And don't even get started on how many pairs of shorts you'd need for workouts, spring, and summer wear.
But fashion- and function-savvy guys know that the real deal is finding a few pairs of pants that are so well designed, so stylish, and so durable that you can wear them across a wide range of activities.
Flint and Tinder's 365 Corduroy Pants are definitely one of those pairs. We partnered with our friends at Huckberry recently to test out the latest edition of their super popular year-round-wear pants, and now we're here to share our insider insights with you.
But first, we have to answer an important question.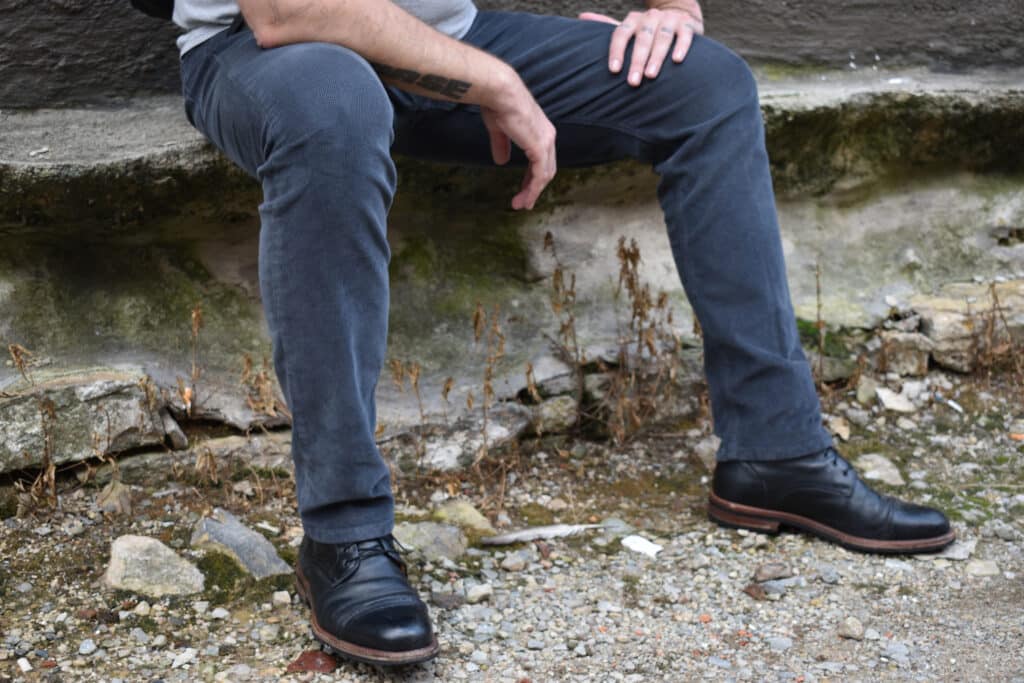 What Is Corduroy, Anyway?
Before we can really talk about these pants, we need to talk about corduroy. Why? Because even though its texture is so easy to recognize, there's more to corduroy fabric than meets the eye.
The cord in corduroy refers to the tufts or ridges, called wales, that are added to a base fabric and give corduroy its signature appearance. Depending on the quality of the corduroy, you'll find different wale counts—the number of ridges per inch of fabric. And while it's a broad generalization, usually the higher the wale count the finer the corduroy.
But the addition of these wales isn't just for style points, either (though they do look quite nice). The added material also makes corduroy a notoriously durable fabric, extending the life of an average pair of cotton pants by months or years. Taken together, this style and durability combo makes corduroy one of our new favorite fabrics.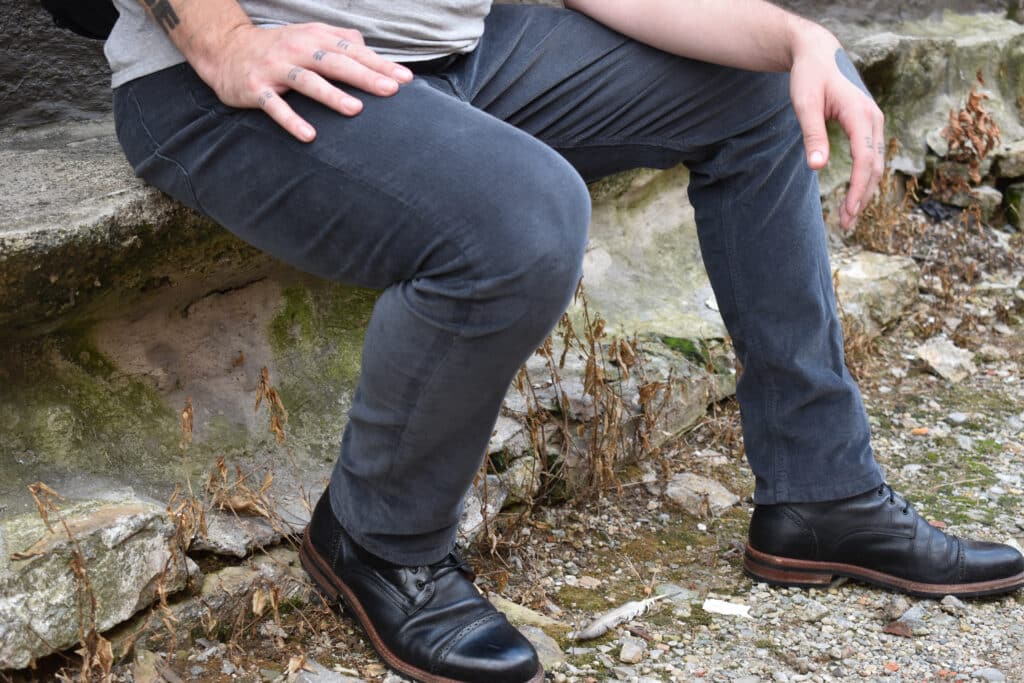 About the Pants
With that corduroy information in mind, let's discuss the specifics of Flint and Tinder's 365 Corduroy Pants.
Materials and Construction
The base fabric that's used for any pair of pants determines so much about their comfort and durability. For the 365 Pants, Flint and Tinder uses a finely tuned blend of 98 percent cotton for comfort and softness with 2 percent of added spandex for stretch.
Combined with the added durability of corduroy construction, that makes for a trifecta of optimal pants design: Comfortable enough for everyday wear, stretchy enough to move with you throughout the day, and durable enough to keep wearing day in and day out.
That would all fall by the wayside, though, if it weren't for the choice of an 8 ounce fabric blend here. That excellent in-between weight makes them appropriate for year-round wear, anytime that you'd want to wear long pants rather than shorts.
Past that, these pants use a classic five pocket design with a zipper fly that makes them great for casual to dressy wear. And they're preshrunk too, so you don't have to baby them quite as much as you would a fresh pair of jeans.
Cut, Fit, and Color
For this review, your author tested out a pair of the 365 Corduroy Pants with a Straight fit, charcoal coloring, and size 32×32.
In every area of cut, fit, and color, these pants really delivered. The straight fit is flattering for an athletic build, without feeling constricting. The piece-dyed charcoal coloring has unique variations in its textures, and looks great with the corduroy styling. And the sizing was just right for how I prefer to wear my pants (lower slung, around my hips rather than my "true waist"), so you should be able to order exactly to your usual pant size.
But a real strength of these pants is in the variety of options available around cut, fit, and color. You can choose from four different colors (charcoal, earth, moss, and navy), each with their own slight variations in color and wash. And in addition to waist sizes ranging from 28 to 38 and lengths from 30 to 34, you can also choose from a slim, straight, or tapered fit.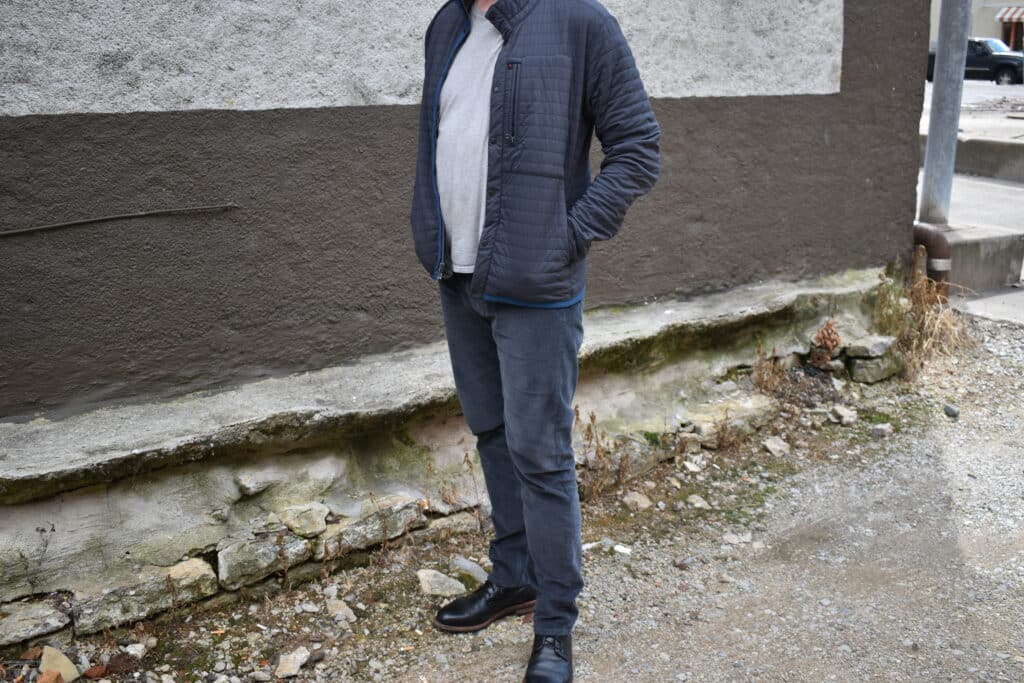 Final Verdict
Overall, Flint and Tinder's 365 Corduroy Pants really do live up to their name—and I can guarantee you I'll be wearing them often for years to come.
They do a great job of blending style, comfort, and durability, and with a wide range of options for color, fit, and sizing, we're sure that you'll be able to find a pair that matches your style.
Price: $108
Disclosure: Clicking on these links and making a purchase may earn us a small referral fee, at no extra cost to you. Learn more here.