When you take to the trail or the mountain for a weekend adventure — or a day trip to your favorite lake — it doesn't hurt to have all of your gear exactly where you need it. And in the case of portable cooking equipment, that type of gear can often be tough to find. That's where the Gonzo Grill from Eureka Camping is going to make your life a whole lot easier (without sacrificing the taste of the classic cookout you know and love).
It's an all-in-one cast iron grill, stove and griddle, done up in sleek black and made with the type of touches that every gourmand can appreciate (For example: A cast iron that gets better with age). A recessed stove grate and integrated grill scraper offer up functionality and the ability to make caring for your grill quite easy. And somewhat incredibly, you get all of this for under $170 — it's a deal that's nearly unbelievable, and one that you'd do well to take advantage of. All that's left now is planning where to take your grill on your next adventure. – $165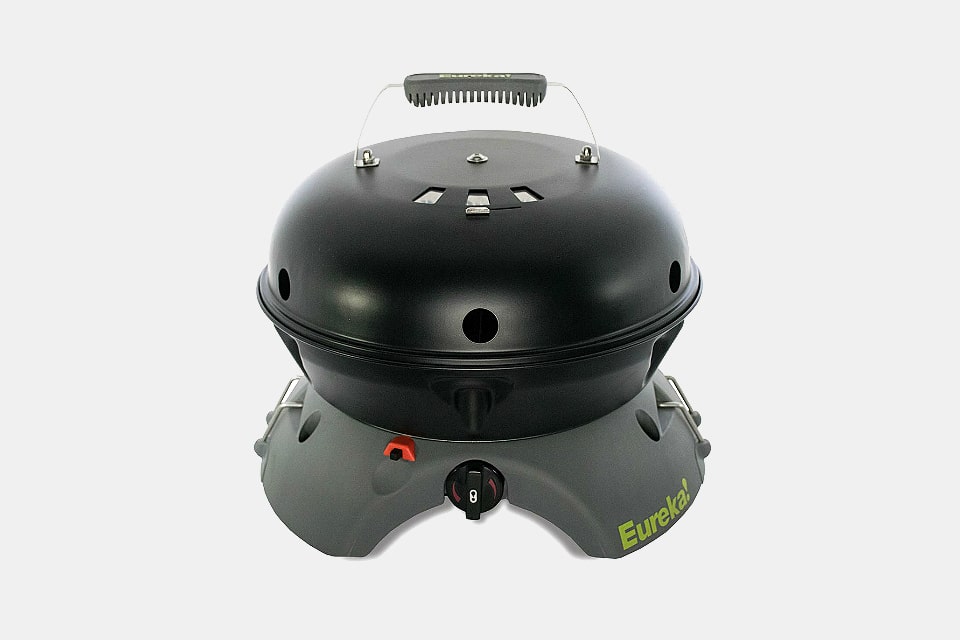 Disclosure: Clicking on these links and making a purchase may earn us a small referral fee, at no extra cost to you. Learn more here.