A custom upgrade from Hennessey Performance doesn't just add a few decals and some new rims. The Texas-based custom shop specializes in making high-performance cars faster and heavy-duty trucks more intimidating — exactly the case for the new Goliath. Based on the 2019 and 2020 Chevy Silverado, the Hennessey Performance version turns a four-wheel drive beast into a six-wheel drive monster.
Adding the third axle meant the truck needed a custom 6×6 truck bed to accommodate, and Hennessey happily obliged — with a truck bed that looks like it could haul other trucks around in it. The Goliath also gets custom 20-inch wheels, BFGoodrich 37-inch off-road tires, new brakes, and a new suspension system. In case the six giant wheels and Silverado's already imposing stature weren't enough, Hennessey gave the Goliath an 8-inch lift kit to make sure the thing can go anywhere and get noticed on its way there.
Engine-wise, they upped the performance to output 450 horsepower, adding a cold-air intake and upgrading the exhaust. They're only making 24 Goliaths and each one will run you $375,000, which does include the new Silverado truck they'll be operating on.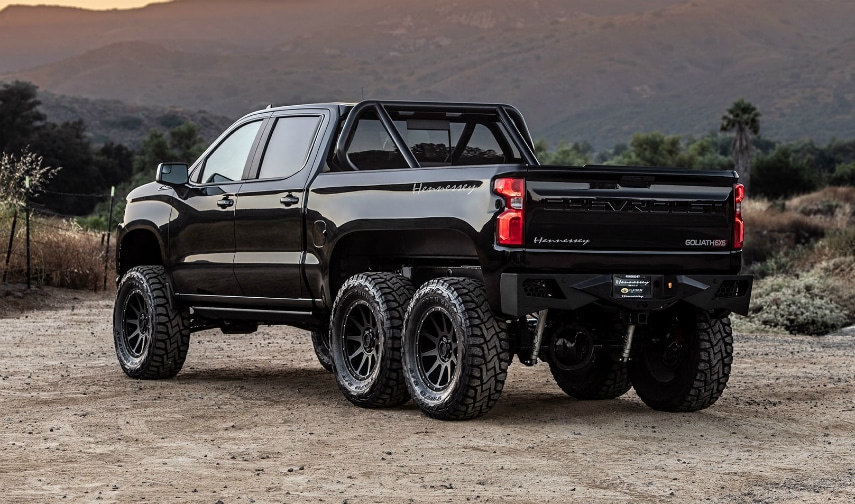 Disclosure: Clicking on these links and making a purchase may earn us a small referral fee, at no extra cost to you. Learn more here.