Every man deserves to unwind after a hard day's work, and there is no better way to do so than to reap the benefits of a home bar. You can kick back in your skivies, turn on the television, eat a steak dinner, and eventually settle into a relaxing evening full of Rob Roys and Scotch on the rocks.
Building a home bar isn't a tricky task, but there are a few tips and tools for achieving the perfect blend of class, convenience, and affordability. These 10 home bar essentials are guaranteed to make it feel like you are running a four-star saloon right out of your own living room. Everyone like's to pretend, but why not make home bartending a reality?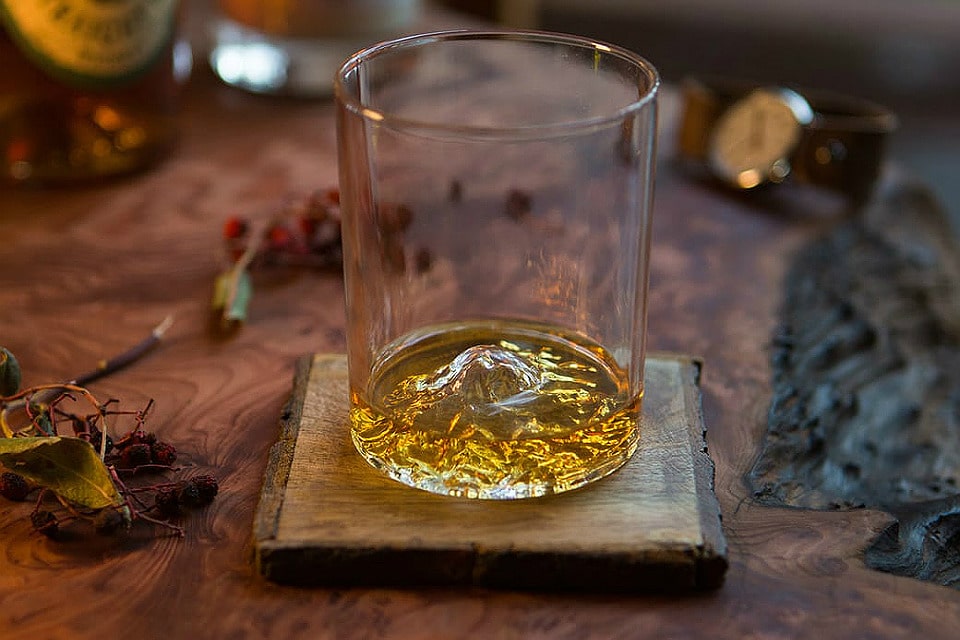 Whiskey Peaks Rocks Glasses
Whiskey Peaks Rocks Glasses are more than just a means of sipping your favorite bourbon. Any geology or geography buff will appreciate the unique design of this set, which features impressions of some of the nation's most recognizable mountains. Ranging from Half Dome in Yosemite National Park to Mount Rainier, these rocks glasses are made of lightweight handblown glass for comfort and strength. – Buy It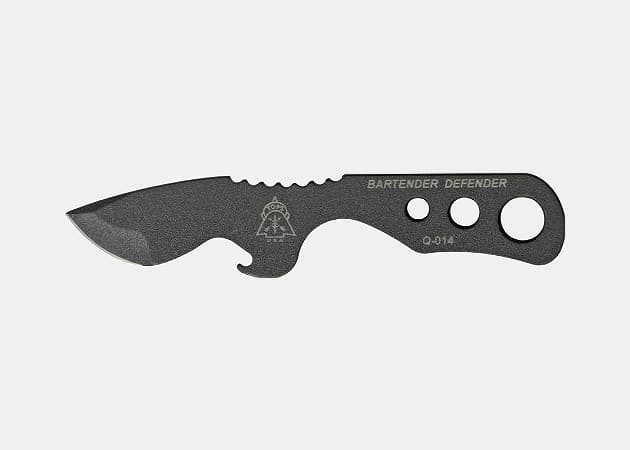 Bartender Defender
Anyone who has been a bartender will understand the risk of leaving work late at night, or even just the need for a more versatile tool than your average bar key. The Bartender Defender is a bottle opener and neck knife in one, offering convenience and protection for your daily tasks. Whether you're surviving or sipping, don't go empty handed. The Bartender Defender is the ultimate tool for completed your home bar mission. – Buy It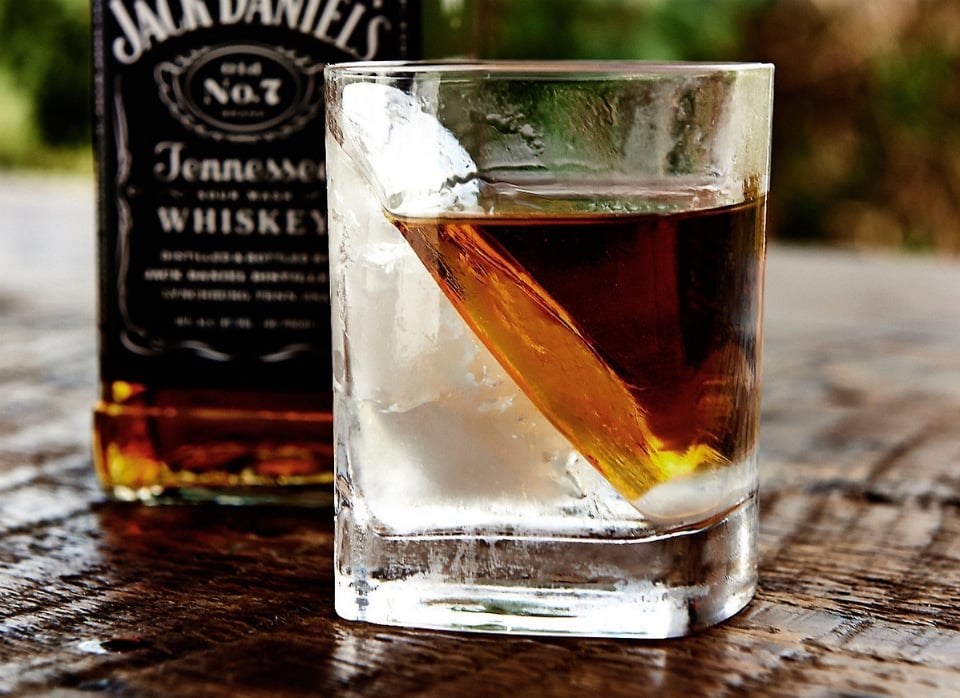 Whiskey Wedge
Are you tired of getting more water than whiskey in your drink? The Whiskey Wedge is a brilliant new design for keeping your favorite cocktail chilled without excess melting. It can be used for whiskey, tequila, vodka, gin, and much more. The unique wedge shape fits perfect into your glass, making it easier to sip without obstruction and hindered flavor. – Buy It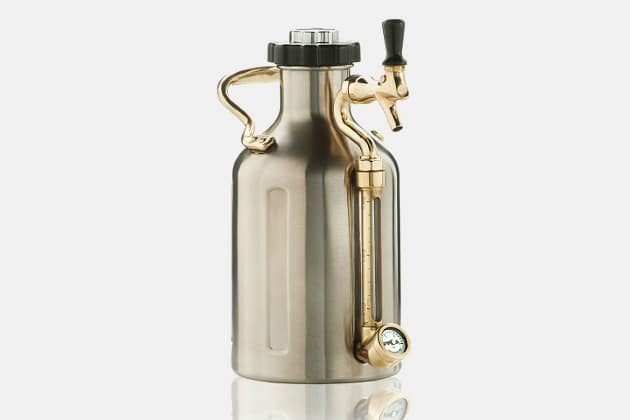 GrowlerWerks uKeg
Home brewing fanatics are bound to flip out at the sight of the GrowlerWerks uKeg. This 64 ounce miniature keg is made of stainless steel and keeps microbrews carbonated, cold, and tasting delicious while on the go. The sleek steampunk design even includes a built in tap for easy dispensing. Bring this baby keg along to tailgates for a sure fire way to impress your friends and demo your latest specialty craft brew. – Buy It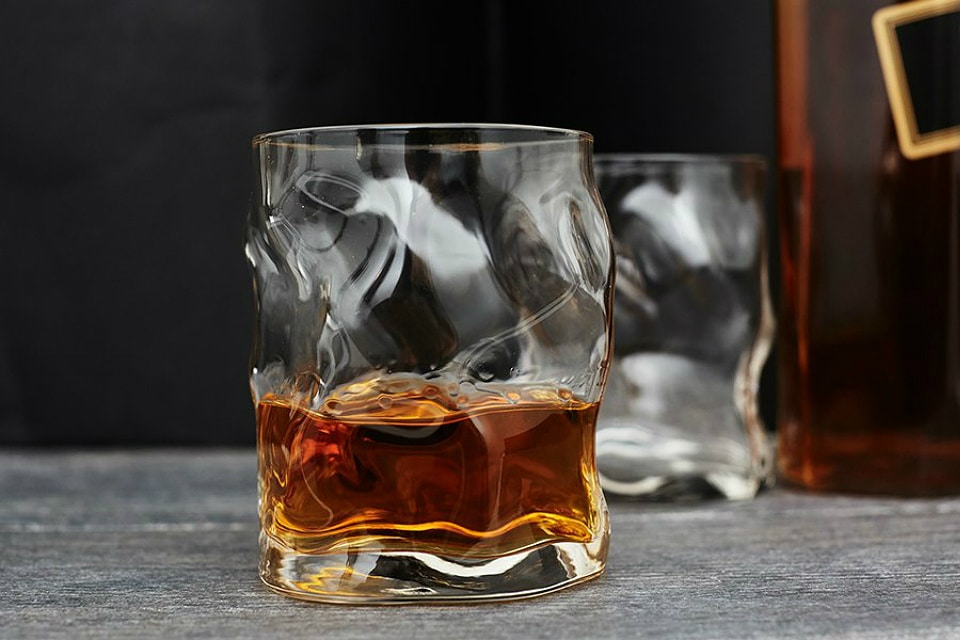 Melted Whiskey Glasses
It may seem like Salvador Dali created these glasses himself, but Melted Whiskey Glasses are an original and modern dishwasher safe design for enjoying your favorite cocktail with absolute comfort and solid grip. Get lost in the intoxicating contour of your glass and trust that each tumbler was created to maximize your drinking experience without the risk of slipping or chipping when cleaning. – Buy It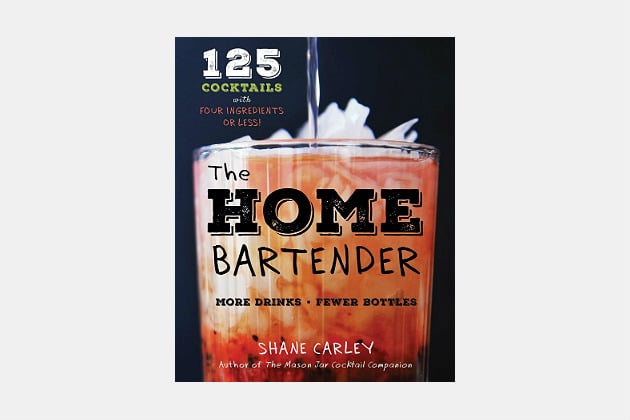 The Home Bartender: 125 Cocktails Made With Four Ingredients or Less
Not all cocktail recipes are created in a vacuum. Some people just don't have a creative bone in their body, and others could just use a little inspiration every once in a while. The recipe book known as The Home Bartender: 125 Cocktails Made With Four Ingredients or Less is chock full of delicious and exciting drinks with simple builds. Whip this out for the next party you host and discover your new favorite cocktail. – Buy It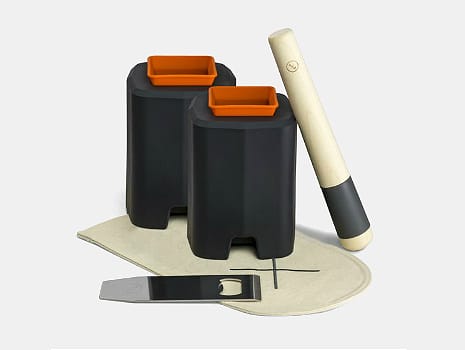 Studio Neat Ice Mold Kit
Why struggle with annoying bits and pieces of crushed ice and small cubes when you could experience the luxury of a perfect single block of ice for your whiskey drink? The Studio Neat Ice Mold Kit comes with two large ice cube molds designed for crafting the perfect cocktail. It even comes with a wooden muddler and a chisel for customizing to find your ideal chill. – Buy It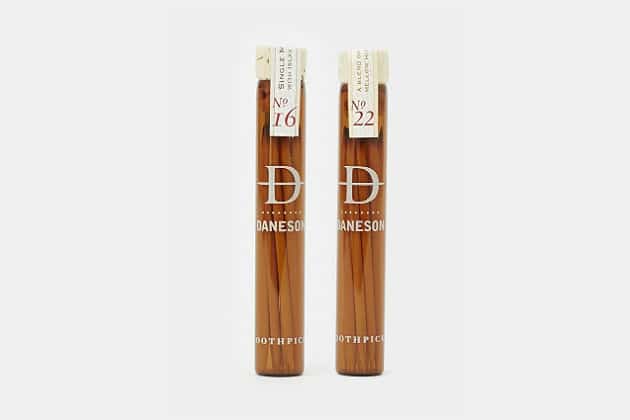 Bourbon & Scotch Toothpicks
Toothpicks aren't as much of a home bar essential as they are for the entire kitchen or home. Perhaps you've just eaten a large steak dinner. Pick your molars clean with the tasty Bourbon & Scotch Toothpicks. Available in Kentucky Straight Bourbon or Single Malt Scotch, you can now complement your meal with a satisfying palate-cleansing dig with a little extra buzz. – Buy It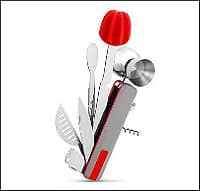 Bar10der
Is that a Swiss Army Knife? No! It is the tool desired by all bartenders, formally known as the Bar10der. This all-in-one mechanism features 10 stainless steel bar necessities and is available in green or blue. You will have everything you could hope for including a muddler, jigger, corkscrew, bottle opener, zester, and more. Never again will you have an excuse for making boring cocktails. Time to spice things up a bit! – Buy It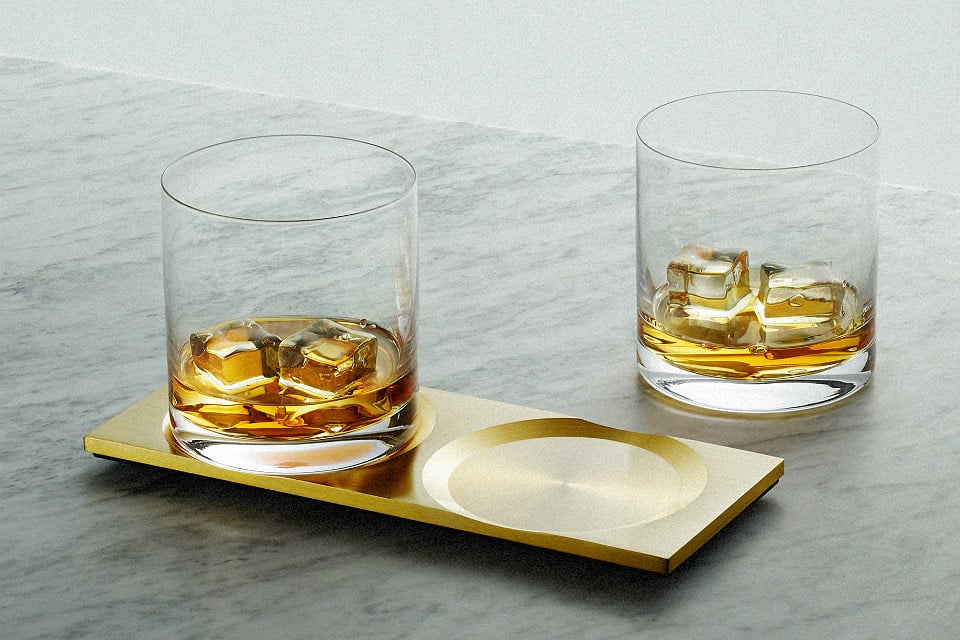 Buster & Punch Machined Whisky Set
Drink like the sophisticated and timeless gentlemen you strive to one day be with the Buster & Punch Machined Whisky Set. Featuring a sized-to-fit brass or steel plate and two crystal rocks glasses, this magnificent set keeps your beverage feeling cold and looking sleek as can be without the risk of tipping or slipping off the counter. The custom plate can also hold other decor for a practical yet aesthetically pleasing function. – Buy It
Disclosure: Clicking on these links and making a purchase may earn us a small referral fee, at no extra cost to you. Learn more here.
freestar.config.enabled_slots.push({ placementName: "gearmoose_leaderboard_btf", slotId: "gearmoose_leaderboard_btf" });