Honda CB1100 RS 5Four Motorcycle
Ever since Honda started producing motorcycles in 1955, they have experienced huge success all around the world. Since becoming the world's largest motorcycle manufacturer in 1959, Honda has earned a reputation for being reliable and well-known all around the world.

Guy Willison, the famous custom motorcycle builder and TV personality, recently formed 5Four Motorcycles in an effort to produce limited-run bikes along with major manufacturers. One of the builds arose from a partnership with Honda UK to create this CB1100 RS 5Four custom motorcycle. Only fifty-four of these handbuilt Honda CB1100 RS 5Four Motorcycles will be built.

Starting with a Honda CB1100 RS, Guy alongside with Honda UK have turned this popular bike into something special. Each of the fifty-four custom 5Four edition CB1100 RS motorcycles will be individually numbered on the 5Four badge for authenticity.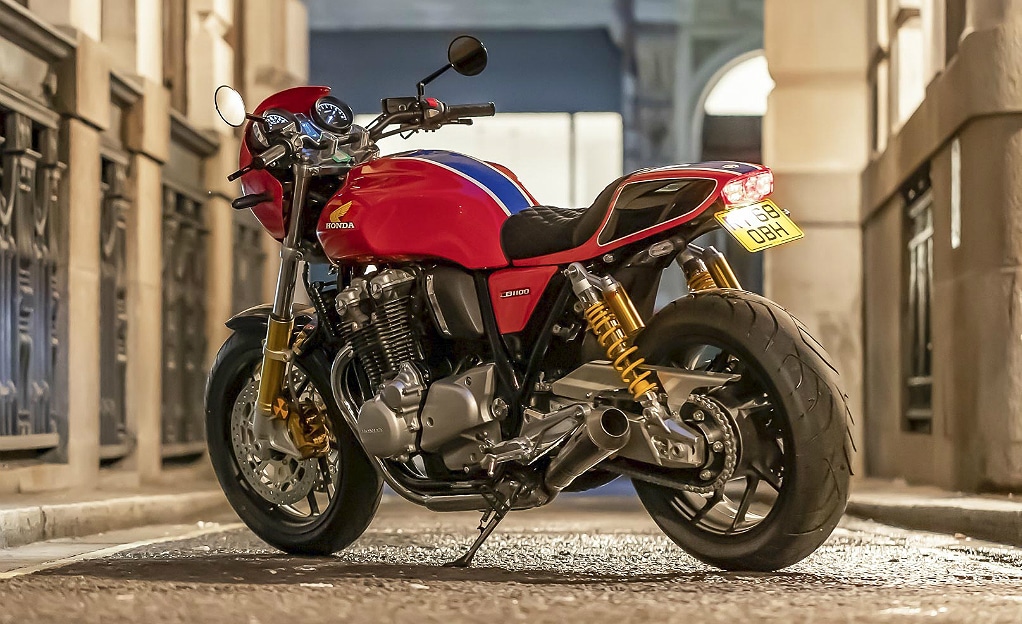 The goal of this build was to stay true to Honda's world endurance racing heritage. Guy Willison has paid close attention to every single detail of this build. Everything from the riding position to the hand stitched Alcantara leather display the passion that went into this custom build motorcycle. Plastic is one thing you will not find on this bike, even the wind-cheating handlebar fairing and single seat tail unit have been handcrafted from aluminum.

Perhaps the best treat of all is when you fire this beauty up. Two titanium Urban Growler end cans from Racefit round out the exhaust system providing the rider and nearby drivers with a legendary but throaty note. So much consideration went into this build that one has to see it with their own eyes to truly appreciate the scope of work done on this Honda motorcycle.

With only fifty four of them being built, availability is limited. Of course, if you want to place an order, each bike needs to be hand-built so expect about a three month waiting period. Once you are riding your Honda CB1100 RS 5Four around, you will know it was worth the wait.

Disclosure: Clicking on these links and making a purchase may earn us a small referral fee, at no extra cost to you. Learn more here.