Laffite Supercars is a high-performance company based in Los Angeles, Miami and Valencia, Spain. They specialize in high-end automotive design and concept car creation. The Laffite X-Road Supercar certainly lives up to their reputation.

At first glance, the Laffite X-Road Supercar looks like a futuristic vehicle that would likely star in a post-apocalyptic driving movie. It certainly has the performance to back that up, but it also features luxurious interior comfort. Laffite calls the X-Road the world's first all-terrain street-legal Supercar that delivers immense power, exceptional performance and luxurious appeal.

Starting with its performance makes sense. The Laffite X-Road Supercar is available with up to 700 horsepower while weighing only 2,866 pounds. That calculates out to an impressive 4.09 pounds per horsepower ratio, which is true supercar territory. With 17 inches of available suspension travel, the Laffite X-Road Supercar will ease through the roughest terrain while feeling right at home on pavement.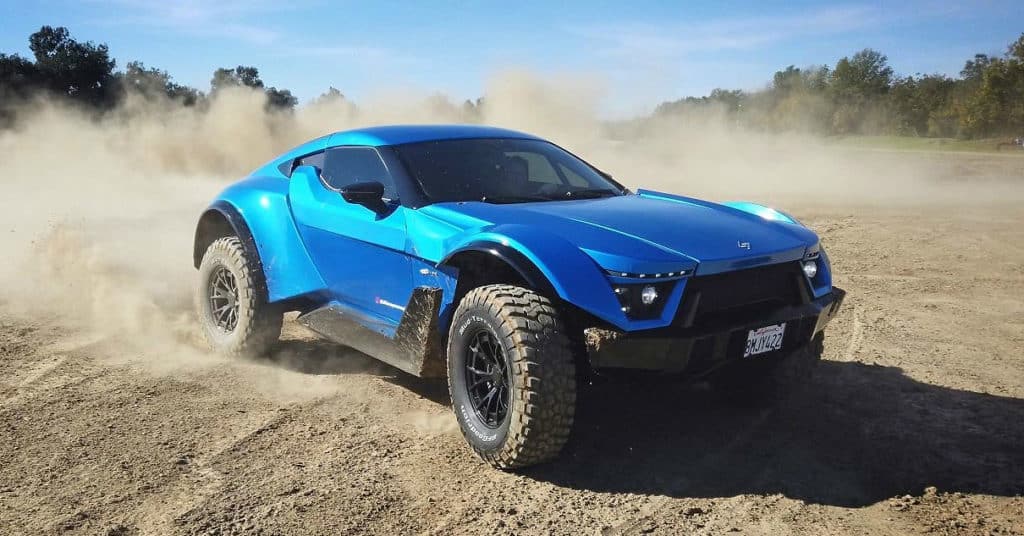 A company known as G-TEC created and engineered the rolling chassis. G-TEC is directed by renowned racing engineer Philippe Gautheron, so you know it is ready to go. Team Virage Group tested and tuned the X-Road Supercar over several years to turn it into the beast it has become. The Team Virage Group specializes in performance motorsports and they run the Laffite Supercars Performance Center in Spain.

Final assembly occurs in Los Angeles and the X-Road Supercar is registered for the road in California. Of course, you will have to pay a supercar price tag to own one. Starting at $465,00 and available in a full-electric version starting at $545,000, the Laffite X-Road Supercar certainly is in elite territory. With deliveries expected in late 2020, Laffite should find plenty of interested buyers among those who can afford the X-Road Supercar.

Click the button below to learn more about how you can order one of the 30 available limited edition X-Road Supercars. This go-anywhere vehicle will prove to be plenty of fun for those who are able to experience it.
Disclosure: Clicking on these links and making a purchase may earn us a small referral fee, at no extra cost to you. Learn more here.