LG Z9 88-Inch OLED 8k Smart TV
Improved picture quality is always in demand, and LG looks to deliver with their 88-inch 8K with smart OLED. Is 8K for real, you may well ask yourself? If so, is it worth it? 4K is finally hitting its stride, with affordable consumer models and a slow trickle of content that makes the most of the format. Now, here comes 8K to knock out its predecessor.
What's the benefit of upgrading?  At a price point of $30K for this bad boy, it's certainly questionable, but you will get 88 inches of visual mind-gasm, featuring Dolby Vision and Dolby Atmos, LG ThinQ AI (compatible with Google Assistant and Alexa), and LG a9 Gen 2 Intelligent Processor 8K (4x resolution of 4K) that sorta makes you feel like you could step through the screen.  It's huge, it's smart, and it will probably be the standard within the next five years, but for now, the cost and lack of suitable programming should give you pause.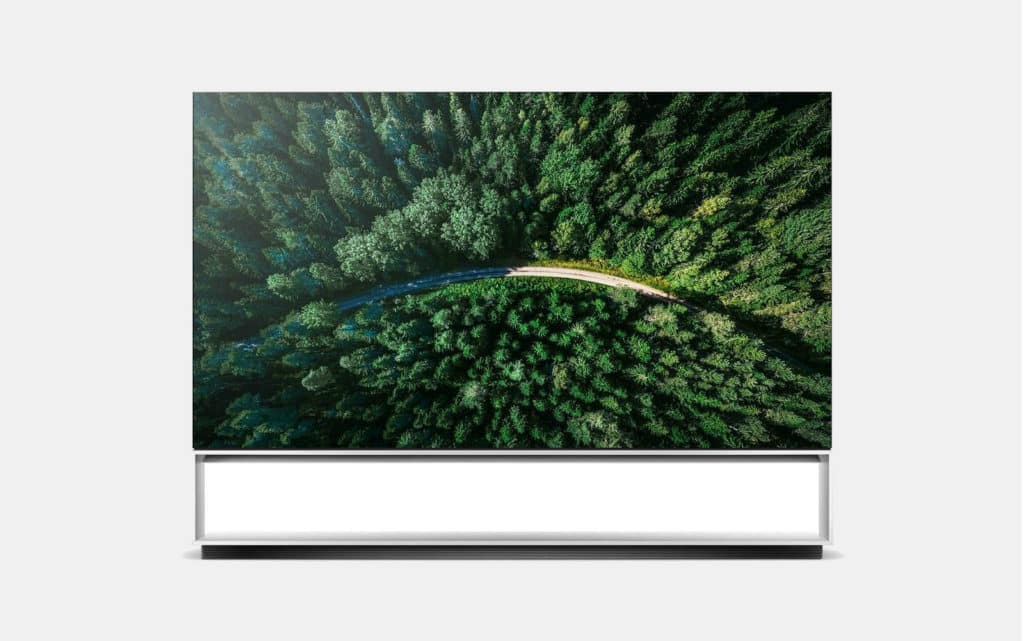 Disclosure: Clicking on these links and making a purchase may earn us a small referral fee, at no extra cost to you. Learn more here.