Maybe you were in a band in highschool. Maybe you're in a band now. Maybe you're one of the current or past members of Arcade Fire. Or maybe you just like good sound and good design. Here's a little something for all of you. Pairing the iconic look of a (miniaturized) Marshall amp with of-the-moment Bluetooth tech, the Acton is a compact speaker that delivers the noise, and looks good doing it.
The black and the white versions of the Acton came out a couple years back, but for a limited time, you can get the Tawny which comes in a very retro/now camel colored vinyl with a cream basket weave grill. The bass, treble and volume knobs are analog, letting you find that sweet spot for your levels, and the on/off is a satisfying toggle. No hiding this one on a shelf — much like a Marshall stack, this thing begs to be center stage. – $249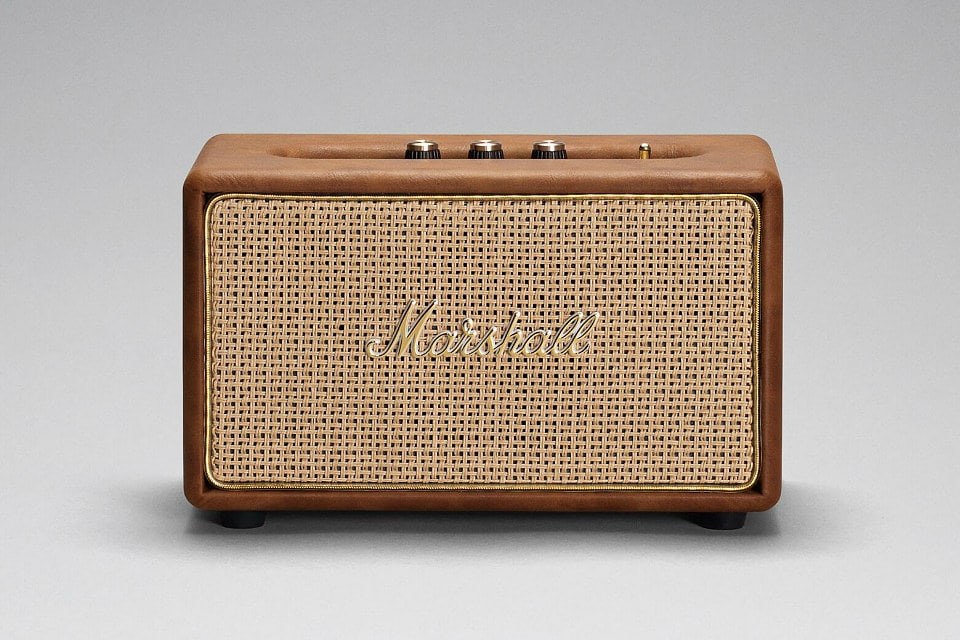 Disclosure: Clicking on these links and making a purchase may earn us a small referral fee, at no extra cost to you. Learn more here.