Exclusivity has its price but it is also worth it when you are talking about the Maserati Project24. The Project24 promises to deliver excellent track performance. In fact, this is a track-only car. Of course, Maserati is only going to build a total of 62 Project24 super sports cars, so getting your hands on one will not be easy.
Maserati began Project24 by using the MC20 and making several enhancements. For example, Maserati upgraded the twin-turbo setup on the 3.0L V6 Nettuno engine to increase output to 740 horsepower.
To get extreme track performance, you also need a great suspension with reliable brakes. That's why Maserati enhanced the suspension system and added carbon-ceramic brakes to give you the handling and stopping power a track-only car deserves.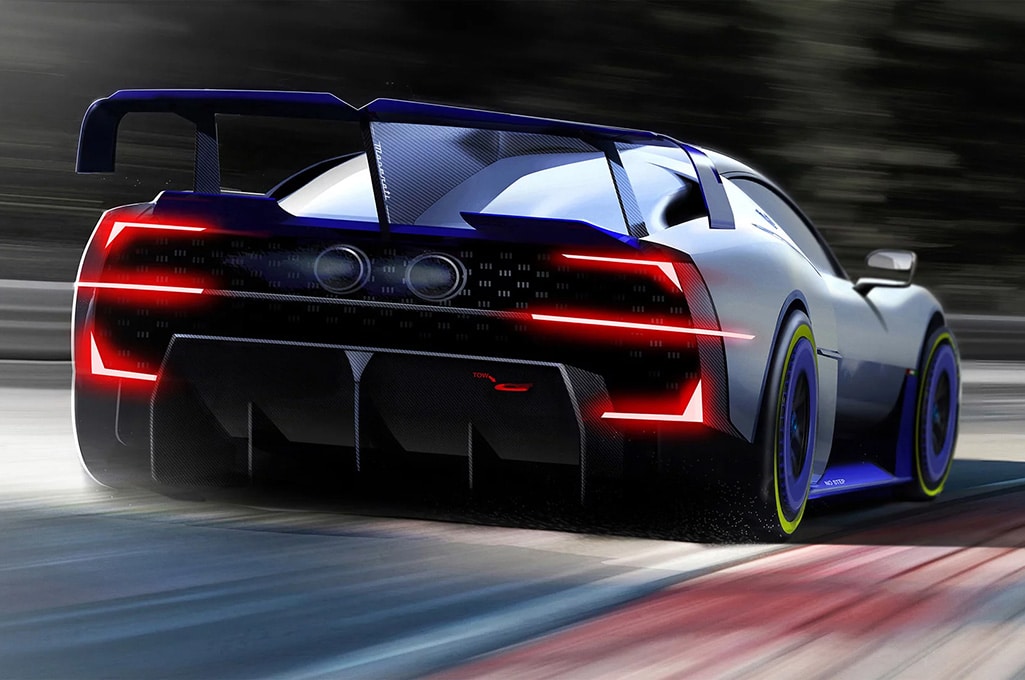 If you don't already know, Maserati likes to make track cars as lightweight as they possibly can. In the end, Maserati plans on keeping the Project24 right around 1,250 kilograms or approximately 2,755 pounds. Their goal is to keep the power to weight ratio right around 1.69 kg per hp.
Luckily, you do not need to be a professional race car driver to acquire the Project24. However, several pro drivers will probably want to get their hands on the Project24. There are even several FIA-compliant safety features including a roll cage, FT3 fuel tank, and a fire extinguisher.
Maserati builds the Project24 super sports car on a carbon-fiber central monocoque platform. Then they gave this car a double-wishbone suspension system with semi-virtual steering axis. The Project24 features adjustable dampers as well as adjustable front and back anti-roll bars.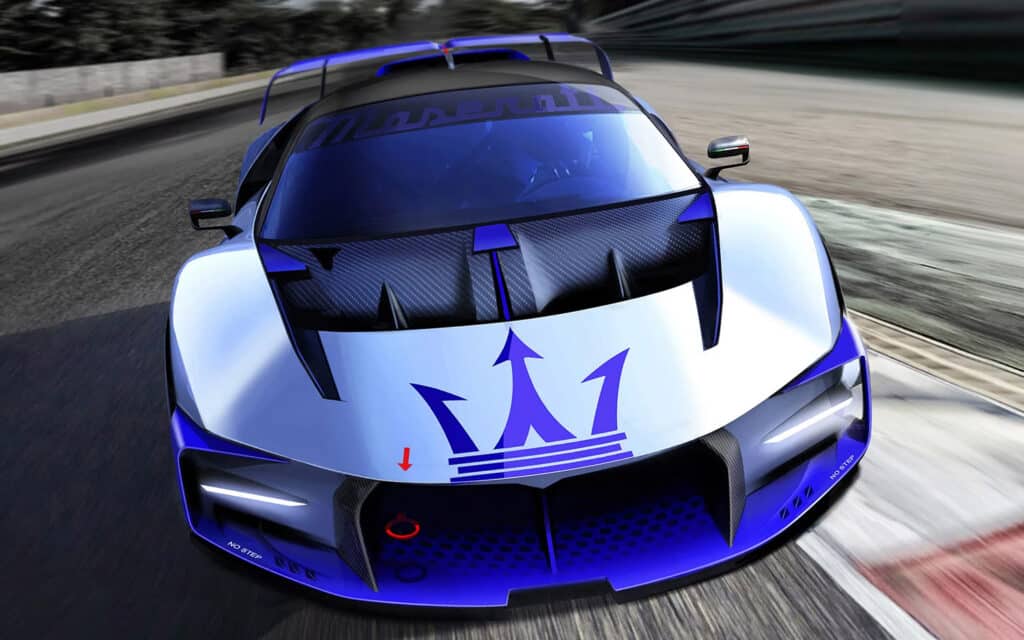 Bespoke forged aluminum 18-inch wheels sit in front of ventilated Brembo CCMR racing brakes with racing calipers. The transmission is a six-speed sequential racing gearbox with paddle shifters. This car does have a racing clutch, which means the clutch pedal is going to offer more resistance than drivers of road-going cars are usually used to.
Believe it or not, the Maserati Project24 does have air conditioning. You are not getting a watered down interior experience in this race car. There are even cameras to record your track runs so you can prepare your greatest hits.
All that's left is for you to buckle up that six-point racing safety belt and get your first run in the books. A lot of cars are going to have a tough time keeping up with the Project24 at the track. Well done, Maserati. Well done.
Disclosure: Clicking on these links and making a purchase may earn us a small referral fee, at no extra cost to you. Learn more here.