Ford has announced they're bringing back the Bronco in 2020 — and that's about all they've said. Apart from a veiled teaser photo and confirmation that it'll be a "no-compromise midsize 4×4 utility" we don't know much about the return of the iconic off-roader. But what we hope is that Ford was paying attention at SEMA when Maxlider Brothers Customs debuted their version. The 4 Door Bronco is a stretched, supercharged 1966 Bronco with a 6-speed overdrive transmission and 5.0L Roush Supercharger Coyote engine churning out 600-plus horsepower.
To get that extra set of doors in there (Ford never made a 4-door Bronco) Maxlider had to stretch the frame by 26 inches and sent it off to Montana to have it reinforced. That gave the 4 Door more than enough room for the eight, all new/retro marine vinyl seats. A host of performance parts saw their way into the build — brakes by Wilwood, MJR custom suspension, Yukon Gear & Axle driveshaft, and BFGoodrich tires — all brought together with 4,000 man-hours of work.
The result is a thoroughly classic Bronco with modern amenities and capabilities. In a perfect world, some of that power, design, and classic good looks will find their way into the Ford's 2020 offering. The world will know soon enough. – Shop Now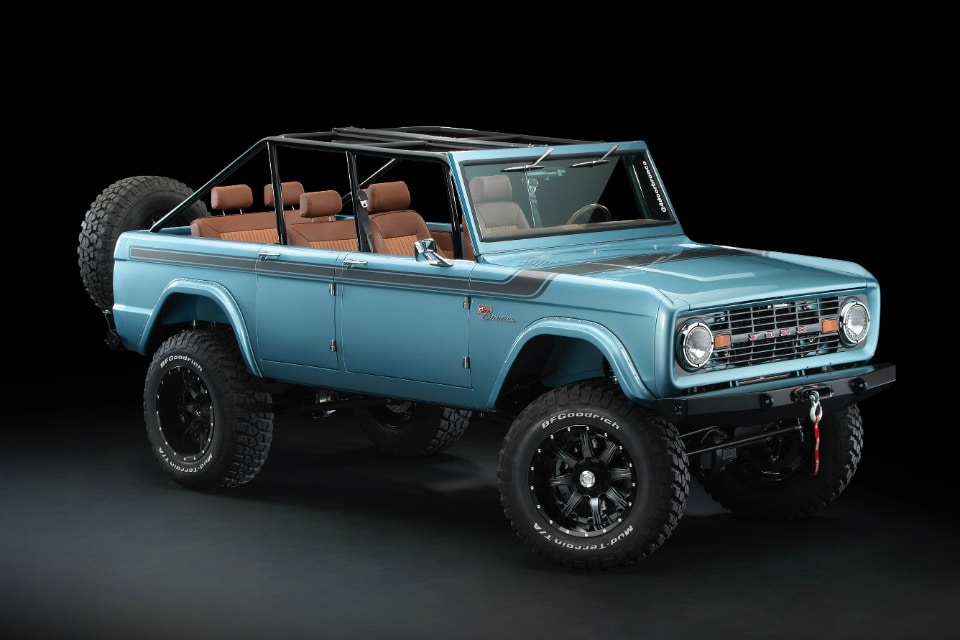 Disclosure: Clicking on these links and making a purchase may earn us a small referral fee, at no extra cost to you. Learn more here.