Mil-Spec Launch Edition H1 Hummer
The restomod industry has been slowly carving out its place in the car collector arena. Mil-Spec Automotive, designing in Michigan and building in Kansas, is among the latest to throw their hat into the resto-ring with their Launch Edition H1 Hummer.
Starting in their small design studio outside Detroit, the Mil-Spec team began sketching their inaugural restoration of the iconic H1 two years before the 12 person team of specialists began the meticulous process of restoring and rebuilding from the frame out. Nearly every element of the vehicle is improved, with the Launch Edition retaining only the original core frame rails and body of each donor H1. These core elements are then blasted to bare metal, re-manufactured, and restored. A turbo diesel V8 engine and Allison 1000 6-speed transmission power the overhauled off-roader. With aircraft-grade aluminum body panels and reinforced body protective coating, you can get into harsher terrains and come out with fewer chips and dings than the power-starved original allowed.
The interior received a complete reimagining, too, creating a cabin that's designed to be enjoyed rather than tolerated with custom leather-wrapped seats, a premium marine grade audio amplifier, heated windshield, and power windows. Civilians whose dreams were dashed when the brand shut down in 2010 may find that the wait was worth it: while GM never brought a sufficiently-powered humvee with thoughtful, passenger-focused perks to the market, Mil-spec has. Get in touch with them now to get your hands on the wheel. Learn more at Mil-Spec Automotive.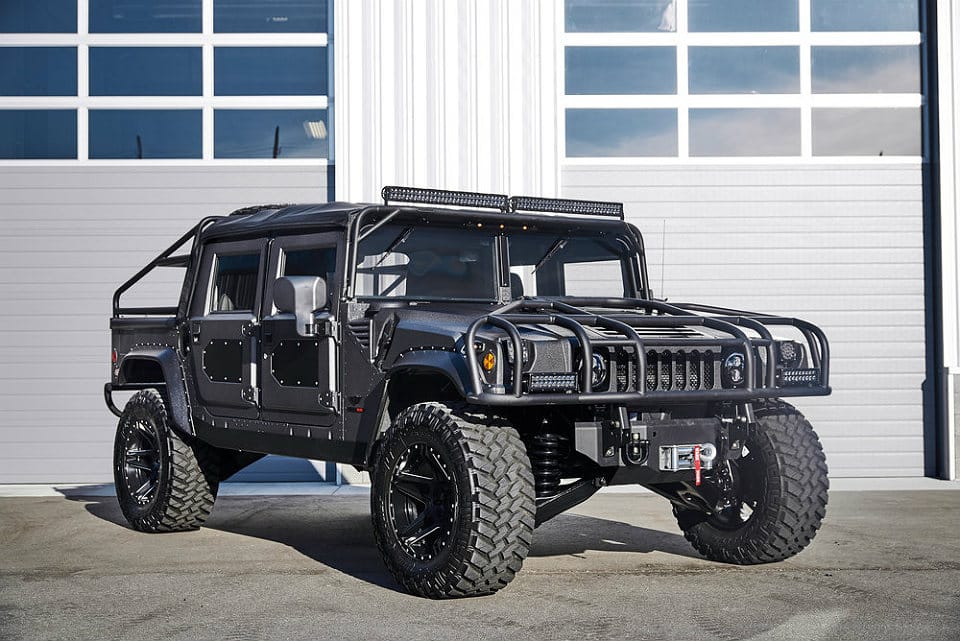 Disclosure: Clicking on these links and making a purchase may earn us a small referral fee, at no extra cost to you. Learn more here.