We're continually impressed with how Nike tackles innovation and performance in unique and well-designed sneakers, the kind of footwear that continually drives interest and legions of fans. The Nike Air VaporMax Utility achieves all of these qualities at once, if you can believe it.
It's simply a badass shoe with a water-repellent upper that's designed to go off-trail and take on rugged running adventures, complete with cushioning and comfort in mind. The toggle lacing makes 'em easy to adjust, while reflective detailing on the upper will ensure you stay visible even hours after your run starts. For long-lasting durability and comfort, this might just be one of the best running shoes out there.
The perfect pair of sneakers to really jumpstart your running routine, and they're available in bright colors for a relatively affordable price. The more bells and whistles you add to a sneaker, the pricier it gets, but the VaporMax Utility stays affordable at under $200 while delivering peak performance. – Shop Now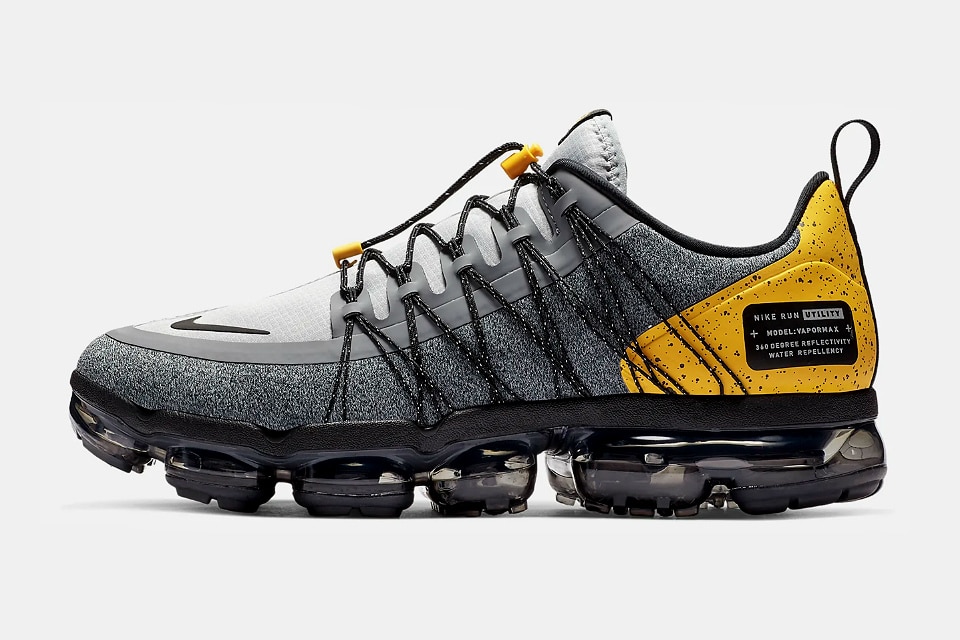 Disclosure: Clicking on these links and making a purchase may earn us a small referral fee, at no extra cost to you. Learn more here.