Novitec, founded in 1989, is a high-performance supercar tuner out of Germany. The high-performance tuner has taken a McLaren 720S Spider and given it the N-Largo treatment. This includes upgraded suspension, power and performance, as well as a full aerodynamic body kit.

Using wind-tunnel technology, Novitec developed a carbon fiber widebody kit designed for better aerodynamics and exhilarating performance. Wider side skirts help form the widebody styling of the 720S N-Largo Spider.

Novitec has also added an all-new front bumper and splitter, a vented hood, vented wheel arches and restyled the rear of the vehicle. An Inconel exhaust system helps the engine roar to life. Vossen 20 and 21 inch rims add even more bold styling to the exterior.

Novitec also improved the interior to feature carbon fiber, Alcantara trims and customizable leather options. A new suspension setup lowers the Novitec N-Largo Spider to enhance the customized style of the McLaren.

Of course, Novitec couldn't do all that without improving performance too. The Novitec 720S N-Largo Spider also boosts the bhp from 710 to 794 and the torque from 568 to 648 lb-ft. Now the N-Largo Spider achieves a 0-60 time of 2.7 seconds, 0-124 in 7.5 seconds and a top speed of 215 mph.

Standard McLaren 720S Spiders retail for $315,000, so you can be sure the Novitec version retails for more. Unfortunately, Novitec has yet to reveal the pricing and ordering specifics for the 720S N-Largo Spider. Interested buyers can sign up for the Novitec newsletter to stay informed on the latest about the Novitec 720S.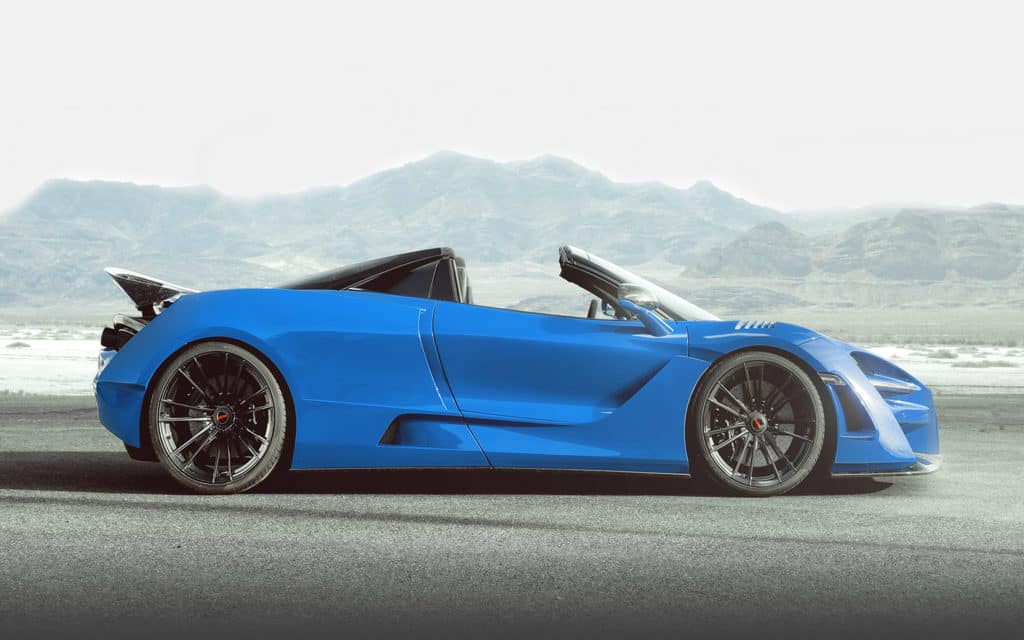 Disclosure: Clicking on these links and making a purchase may earn us a small referral fee, at no extra cost to you. Learn more here.