A little over an hour north of Paris there's a thirteenth century castle with massive, forested grounds. Hidden in that forest are seventeen different treehouses and the newest one looks like a modernist's version of a bird's nest. Built around a massive oak tree and accessible by suspension bridge, this custom made cabin was designed and constructed by Parisian architecture firm Atelier LAVIT. Despite being 36 feet off the ground, the cabin offers heat, water, electricity, and a bathroom with shower.
The views come at you from every angle, thanks to half of the walls being windows. Up on top of the nest is a terrace that puts you squarely in the middle of nature with immersive views of the forest. At the other end of the suspension bridge you get a Nordic bath (also in the trees) which is kept at a toasty 104º. The best part? The Origin Treehouse can be yours for around $390 a night. Learn more at Atelier.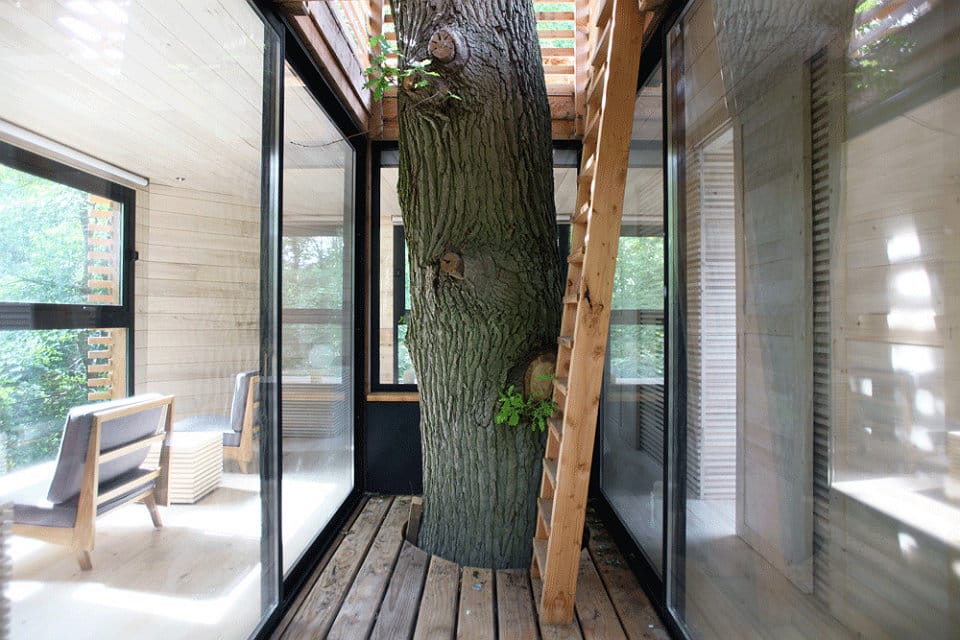 Disclosure: Clicking on these links and making a purchase may earn us a small referral fee, at no extra cost to you. Learn more here.