What are you doing with that bottle in your pants? Oh, you're opening a beer. Proceed. Here's a belt made from strong polyester webbing, an inch and a half thick, that will long outlast any pair of pants currently in your closet. It comes in 7 colors including basic black and an Industrial Green and is made by Patagonia, the company that started with hand-forged climbing equipment in the 60s and still makes some of the best outdoor stuff to this day.
The Tech Web Belt will also double as emergency strapping should the need arise, and the lightweight, forged aluminum buckle has a bottle opening notch. Now the next time you undo your belt at a party, it won't be weird. – $30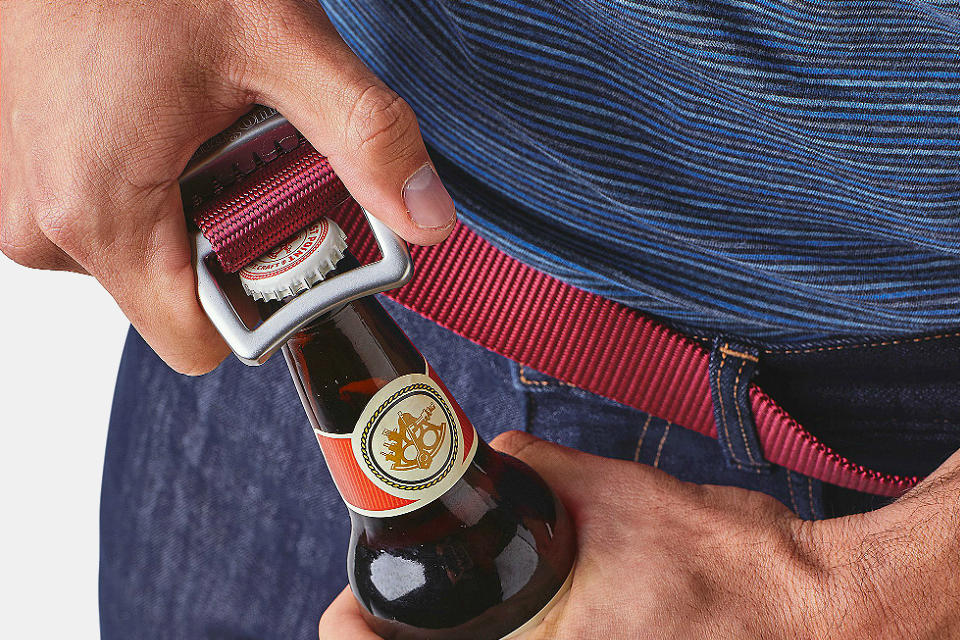 Disclosure: Clicking on these links and making a purchase may earn us a small referral fee, at no extra cost to you. Learn more here.