The search for a pant that can go from the street to the trail and back again is a taxing one for most outdoor (and menswear) purists — that much we know for certain. So, how does one tackle those two opposing aims? The Prometheus Design Werx Everyday Carry Pant.
A highly functional, highly durable, no-nonsense pant made with just about everything in mind — and that's saying something if you're the type of guy who wants a pair of pants that can live up to the hype. They're truly made for the everyday carry enthusiast — they feature an astonishing 11 pockets to carry everything from odds and ends to essentials. And the brand's Guide Cloth fabrication, a durable mid-weight fabric, only adds to the appeal of these sturdy and rugged trousers. Did we mention they feature high-quality construction, four-way stretch fabric and a tailored fit? The positives just keep stacking up — as will your adventures when wearing these Everyday Carry Pants. – $129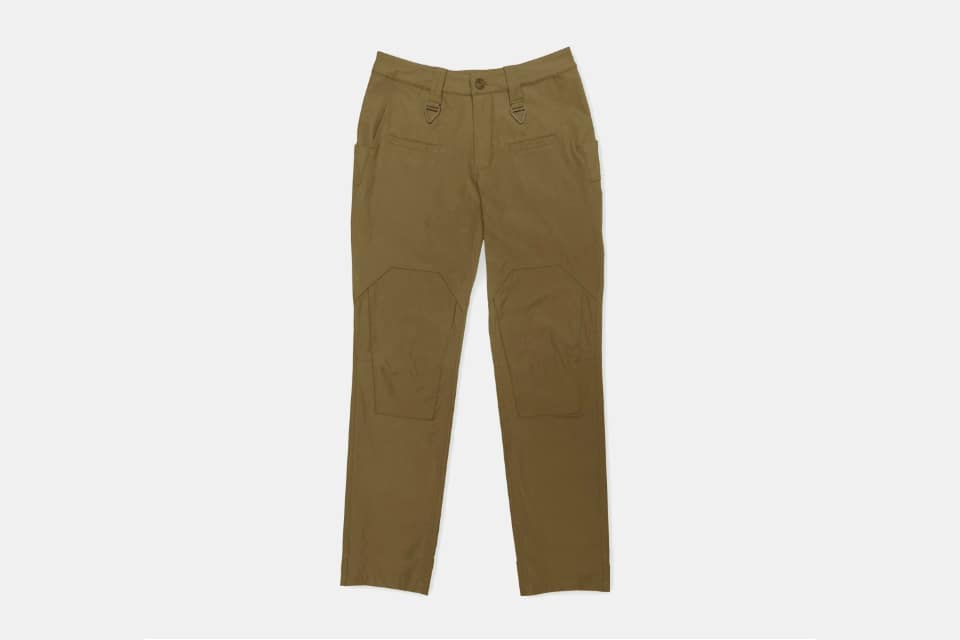 Disclosure: Clicking on these links and making a purchase may earn us a small referral fee, at no extra cost to you. Learn more here.