Campfires are nice and all, but they take considerably more effort to get going than just striking a match, plus they tend to be difficult to fit in your pack. So somebody went ahead and smushed a two to three foot tall fire into a canister the size of a stack of plates.
Made in the USA from recycled soy wax and recycled paper briquettes, the Radiate portable campfire lights with a match and gives you up to five hours of burn time. Use it on a (heat-tolerant) table in your backyard, or on a boulder in the middle of nowhere for a one-step campfire that's as easy to light as it is to extinguish (just smother it with its lid). It's how you get campfire-ready just about anywhere. – Buy It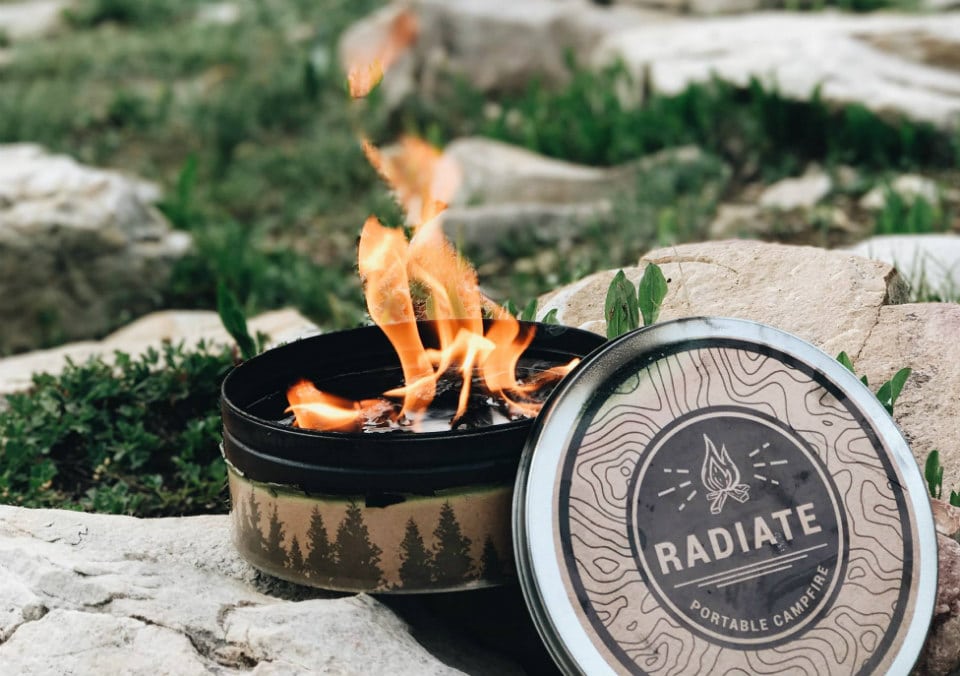 Disclosure: Clicking on these links and making a purchase may earn us a small referral fee, at no extra cost to you. Learn more here.