The British company Radical has been making race cars since 1997. Their latest race car, the Radical SR3 XX, may be their most exciting offering yet. Celebrating over 20 years of the SR3 model, the XX offers drivers more information than ever before.
With the help of AiM Technologies, the SR3 XX is the first car to feature their new Formula steering wheel technology. Boasting all-new electrical components, the SR3 XX is also the first production car to benefit from AiM's new solid-state technology. This innovative equipment controls power management while offering plenty of additional data to give drivers a better understanding of their performance on the track.
The SR3 XX benefits from a new Power Distribution Module (PDM). This acts as the vehicle's heart and brain, storing and processing electrical data more efficiently. By replacing traditional wiring with this new PDM, the SR3 XX is 65% lighter in weight, while offering simpler diagnostics that are easier to understand.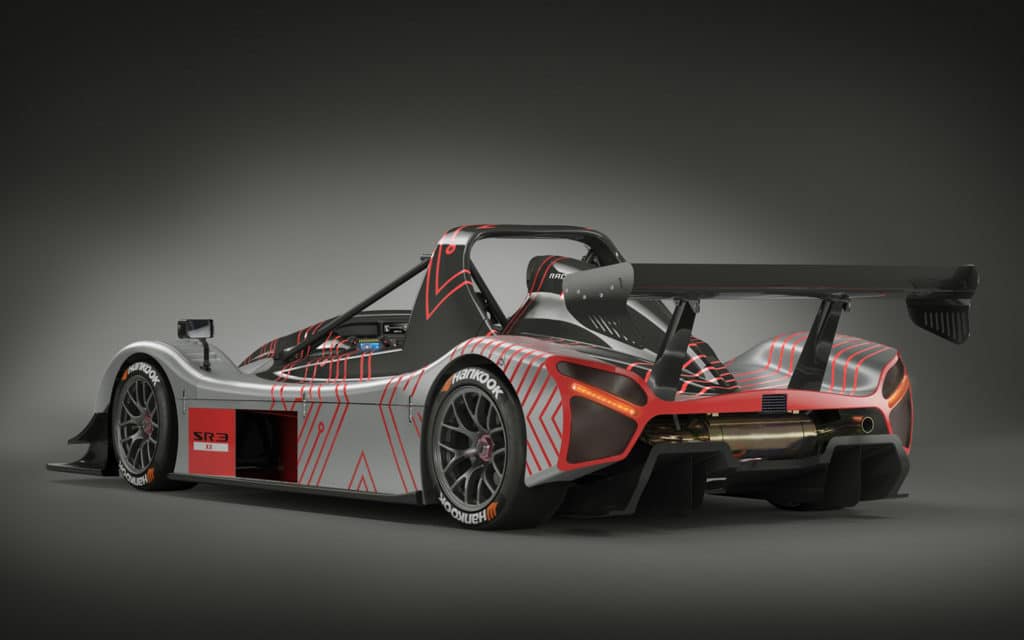 In order for the driver to have access to this information at their fingertips, Radical re-imagined the cockpit. The new cockpit design features a multi-function steering wheel with a built-in LCD display to deliver key information to the driver. This is a fully customizable system showing drivers up to four data fields at any given time.
Buyers will have the choice of either a 1340cc or a 1500cc four-cylinder RPE-Suzuki engine to power their Radical SR3 XX. Drivers will control speeds of the XX via a six-speed sequential gearbox with paddle-shifters. There are also a number of vehicle control buttons featured along the steering wheel for increased driver control. A quaife limited-slip differential and a next-generation racing exhaust system are just a couple more modifications to help make the SR3 XX stand out on the track.
Design changes include reshaped LED lighting, composite mirrors and all new rear-wing endplates. To add comfort while driving, Radical now offers 60mm wider single-seat and twin-seat options for the SR3.
Unfortunately, Radical has not revealed a release date or a price point quite yet. However, Radical offers the eventual opportunity to experience the SR3 XX yourself with a test drive. You can register your interest today via the Radical website so don't let this opportunity slip away.
Disclosure: Clicking on these links and making a purchase may earn us a small referral fee, at no extra cost to you. Learn more here.